Don't you just love that word – pamper. How do you take time out from your busy lives to pamper yourself? Do you treat yourself like a queen and allow yourself the time to indulge in what makes you happy, in what makes you feel good?

If no, why not? It's about time that we all start taking better care of ourselves. In this world where we expect so much more from everyone, where technology moves at a pace faster than we can even keep up with, where instant gratification is preferred over delayed gratification, and where sometimes, the hustle and bustle of everyday life can get overwhelming.
18 Ways to Pamper Yourself
Here are some ways you can pamper yourself and no better time to start doing so, than right now.
1. Stop procrastination and promise yourself a reward after doing a task
Sometimes our to-do lists can start to become a little overwhelming, to the point where we put-off a lot of our tasks and become a master of procrastination. This isn't good for your productivity, or for your business goals. Pamper yourself and reward yourself with a little break, or chocolate, or whatever makes you feel good AFTER you complete a task.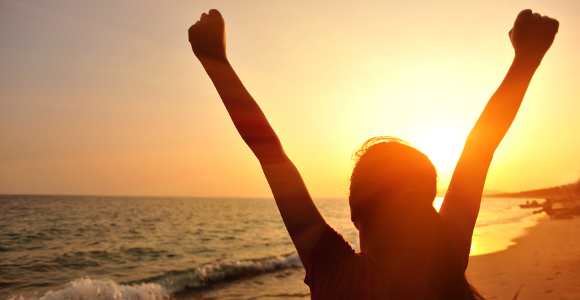 You could even breakdown your task and have many breaks in between to get you started. You might find that you'll become incredibly focused and will skip the breaks all together!
2. Get spiritual – meditate or pray throughout your day for greater clarity
Motivational speaker and self-help author Tony Robbins shares that he spends his morning performing several breathing exercises and visualisation techniques that get him to a state of clarity and focus. Whatever your method, give yourself a few minutes throughout the day to really focus on yourself and re-center yourself into the right frame of mind.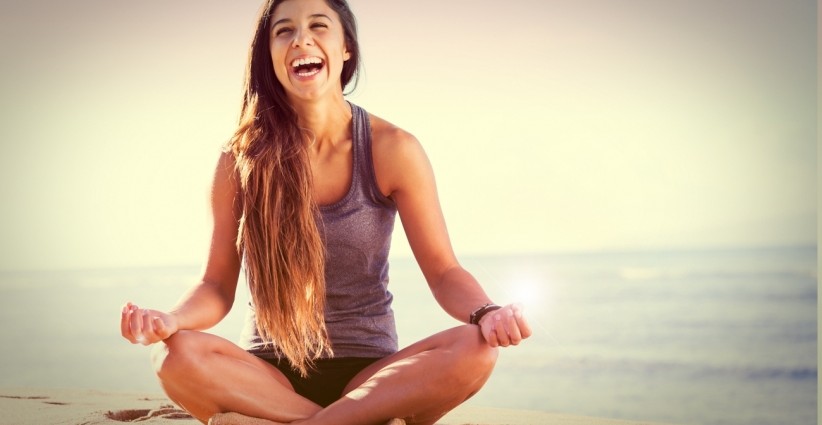 It's important to look out for yourself – because nobody else knows you better. You'll know when you're getting stressed, or your emotions are getting the better of you. Take a time-out when you start to feel that way.
This helps restore the balance in your body and you will find that you will be a lot more focused throughout the day – which helps reduce stress and gives your a happier and healthier living.
Also read: 5 Simple Relaxation Techniques for Stress Relief
3. Enjoy reading a book
There's this saying, "ordinary people seek entertainment. Extraordinary people seek education and learning". I can't remember where I read that, but it has stuck with me through the years.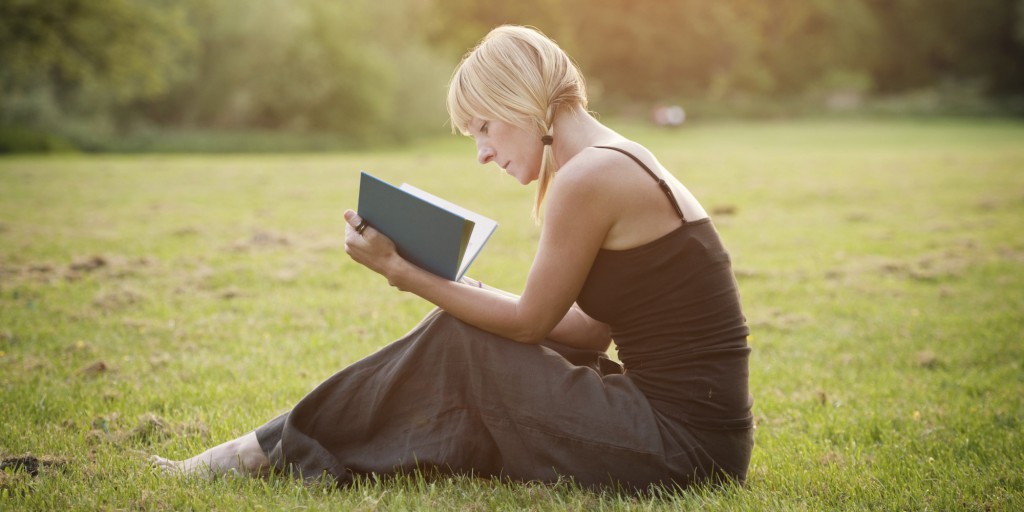 Pamper yourself with the luxury of time to enjoy a good book. There's nothing like getting stuck into a novel or a non-fiction biography, to really boost your relaxation levels, your knowledge, or even just to distract your mind. They say read 1 book a week, but if that's too much for us – try reading 1 book a month for starters.
Taking only 15-20 minutes every day to read can be uplifting and can set you in a positive mindset. You'll have travelled different worlds and gone through different experiences which will help shape you and make you a more interesting person overall.
Also read: Kick Start Your New Year with Practical Resolutions
4. Self-reflect in your journal 5 minutes per day
Pouring your soul into your journal does wonders for you. If you're able to turn this into a habit, it will change your life.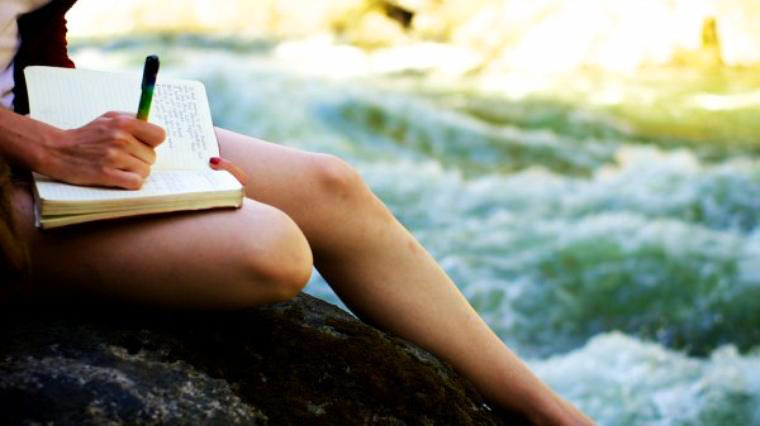 It helps to clear your emotions, enhance creativity, enhance learning, help you get clarity about the future you want for yourself, increases your gratitude – and we all know that leads to happiness, and more!
5 minutes per day is all you need. Treat yourself to this me-time and you'll start to feel the difference.
5. Make a list of your personal goals and do them
Whether this is to lose weight, to drink more water for better skin, to declutter your wardrobe and invest in quality pieces, or even just to take more holidays – make a list and knock them off. How about travel goals?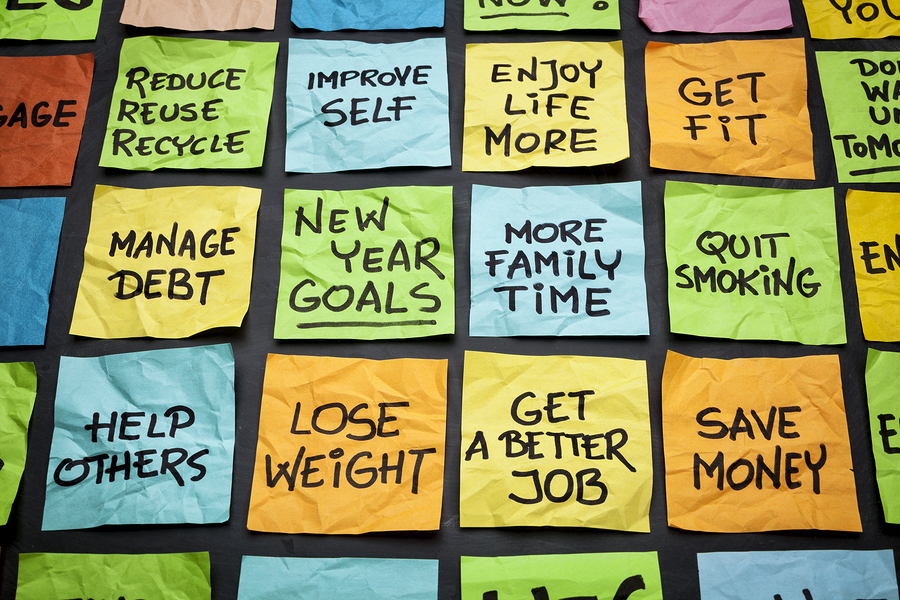 A sense of achievement is no better way to pamper yourself!
Also read: List of Long Weekends in 2016 to Plan Your Holidays
6. Get enough sleep!
Sleep is critical for our wellbeing. We need to get in good hours of sleep – that means making sure we're properly rested before we begin each day. It's not enough to just squeeze in a few hours of rest – give your body the proper sleep it requires.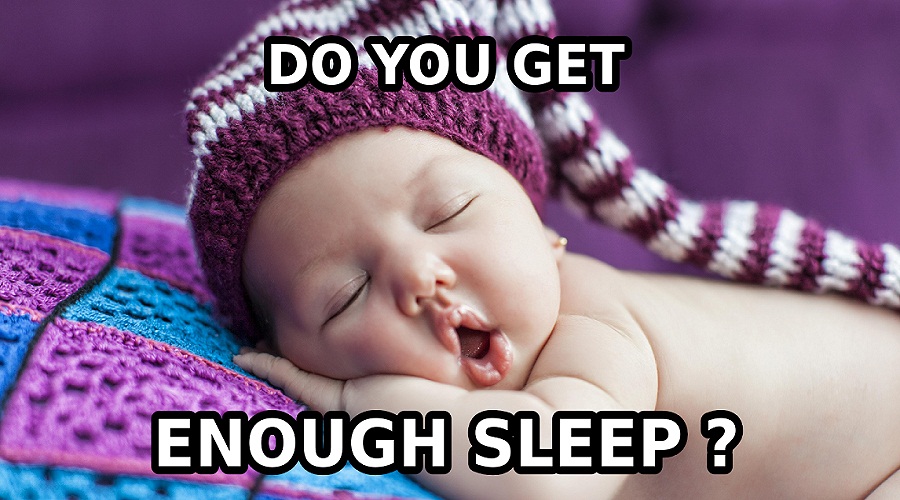 The World-Wide Sleep Index study found that Malaysians have one of the shortest sleep durations in the world! We're pretty sure all the tech advances and having the world in the palm of our hands isn't helping the situation either.
If you experience fatigue and daytime sleepiness that affects your daily activities, then you need more sleep!
7. Take colder showers… not so hard to do in this heat
Did you know, cold water helps facilitate physical and mental wellness? It actually helps your immune, lymphatic, circulatory and digestive systems which improves the quality of your life.
It can also increase weight-loss because it boosts your metabolism. Great, right?
Also read: Cool Off with a Cold Shower and Enjoy the Beauty Benefits
8. Start your day right with healthy eating habits
Kick-start your system with drinking water within the first 10-minutes of waking up. Click here for the 5 Great Advantages of Drinking Water in the Morning. And within the first hour, make sure you have high-protein and healthy breakfast! Don't skip this meal, it's the most important meal of the day.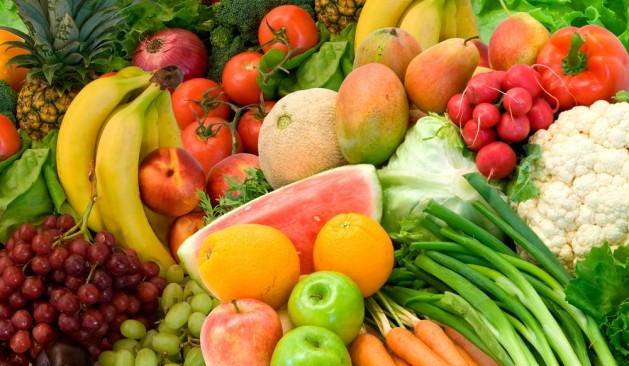 This helps you maintain a great physique because protein-rich foods keep you full longer and keeps blood-sugar levels steady, which prevents spikes in hunger. Eating protein first decreases your white carbohydrate cravings – and we all know those aren't the greatest for us.
Or have fruit and yogurt to kick-start your day!
Also read:
Healthy Eating Pattern Recommended by the New USDA Dietary Guidelines
10 Healthy Reasons to Eat Bananas Regularly
Top 15 Nutrient Rich Food
Leeks: the Perfect Detox Solution
9. Declutter your life, starting with your closet
Most of the clothes we own, we don't use and don't wear. Why keep them? Donate them to charity and do some good in your life – this will help make way for new things to come and you'll feel a lot better seeing a cleaner closet!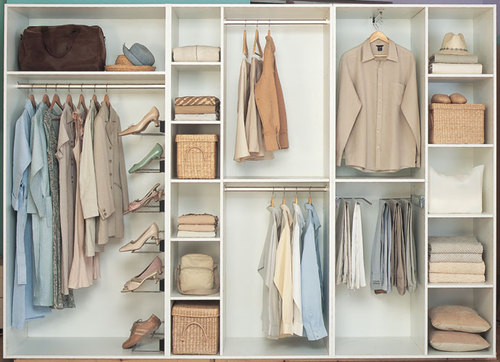 Also read: Decluttering Your Wardrobe Can Be Easy, Here's How!
10. Consume a table of coconut oil once per day
We love coconut oil and it's one of the healthiest foods we can lay our hands on! There are an array of benefits for consuming coconut oil every day:
It boosts good cholesterol and blocks bad cholesterol buildup
It helps you burn more fat, have more energy, and maintain a healthy weight
It fights raging and keeps you looking and feeling young
It reduces fever and acts as an anti-inflammatory
It is antibacterial and wards off possible illnesses
It improves memory
It can boost testosterone for men and balance healthy hormones level for both men and women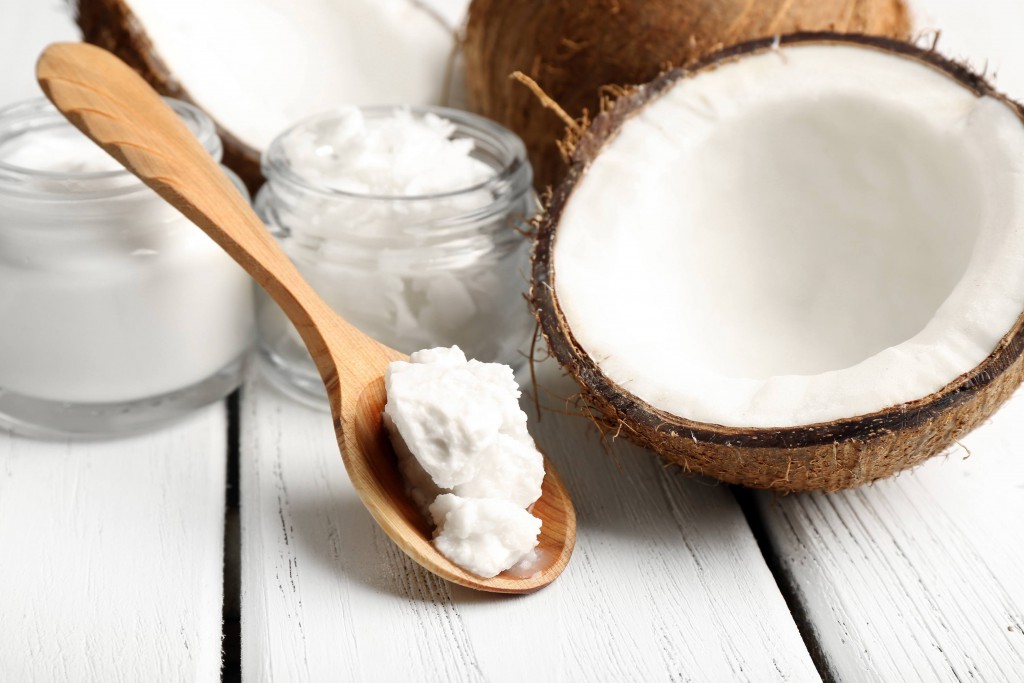 Also read: Benefits of Using Coconut Oil in Your Beauty Routine
11. Invest in a juicer and juice a few times a week
There are many alternatives and pop-up stores, but it eventually leaves a pinch in your wallet.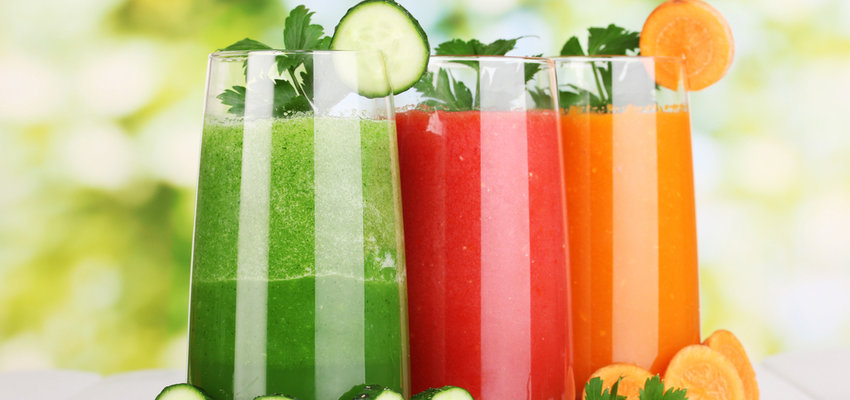 Invest in a juicer and it's a great way to get your dose of vitamins and nutrients from fruits and vegetables, which helps protect against heart disease, cancer, cellular damage and basically helps keep your body at its best.
Try incorporate juice into your regular diet – or you could even do a juice-cleanse for a few days.
Also read:
Muscadine Grape Shows Promise in Fighting Cancers
Top 10 Best High Antioxidant Fruits
12. Pamper yourself to a guilt-free spa day
What better way to treat yourself like a Queen and show yourself that you deserve this?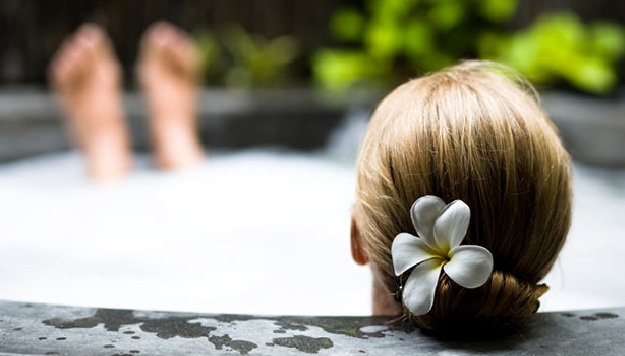 Treat yourself with a spa day at any point during the month and enjoy it guilt-free. We all go through hectic days and sometimes forget that the most important person we need to focus on is ourselves. Toss in a manicure and pedicure too while you're at it! And even a hair treatment too perhaps?
Also read: 
Angsana Spa Introduces New Spa Treatment: Coco Renewal
Banyan Tree Bintan Introduces "Kemiri Nut Caress" Spa Package
5 Best Spa Resorts in Malaysia
5 Simple Ways to Relax on The Weekend
2016 Nail Trend Forecast by Nails Magazine
13. Don't underestimate the power of flossing
You heard us right – floss your teeth! The benefits of flossing are amazing.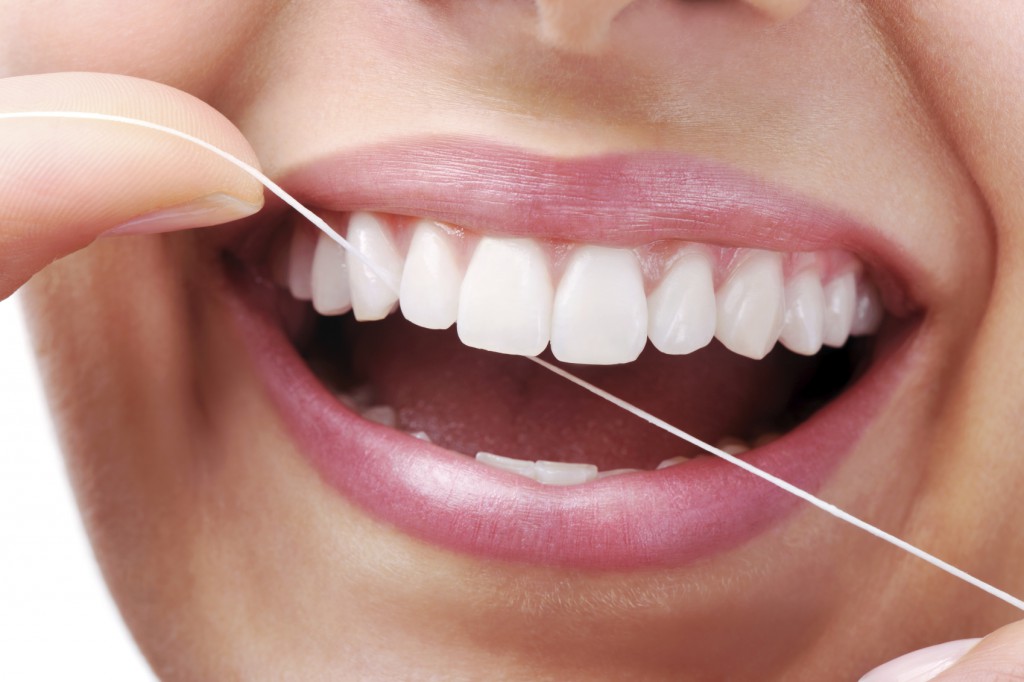 It helps prevent gum disease and tooth loss, plaque build-up and believe it or not – not flossing can put at risk for heart disease, diabetes and a high body mass index.
14. Movie marathon weekend
It doesn't have to be a weekend but we're guessing that's probably the only time we'll ever have time to self-indulge this way. Get a set of DVDs from the store OR get onto netflix or iflix and enjoy nothing else but the pure entertainment of getting into those list of movies you've been wanting to watch for so long.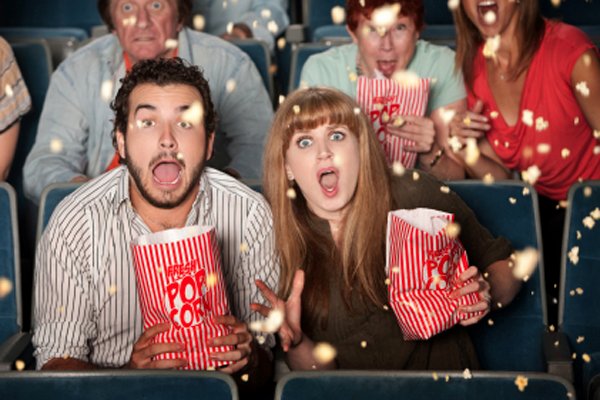 Call some friends over, order pizza, and indulge in the best way you'd like to! This helps you de-stress and not only are you pampering yourself with entertainment, food, and good friends.. but you're also treating yourself to a calmer and more relaxed state of mind.
15. Have a DIY beauty day
For those times when our budget just won't allow us to splurge on a spa day, how about being innovative and resourceful and having a DIY beauty day at home.
For this you just need to start from head-to-toe, give yourself a hair treatment, a facial with your own scrub and mask, a body scrub and lather yourself with moisturiser, a manicure and pedicure at home, and whatever else you feel like doing to yourself!
You can find heaps of DIY treatments that you can splurge on yourself at a fraction of the cost, so treat yourself like the queen you are in your own home.
Also read:
5 Facial Tips You Can Do At Home
7 Easy Steps for a Salon Quality Blow Out at Home
7 Simple Beauty Steps for Flawless Skin
16. Dine out at that new restaurant you've always wanted to try 
Stop putting that on hold and go do it. Call a friend and make it happen, or if no one is free, do it alone! No one says you can't enjoy a meal on your own.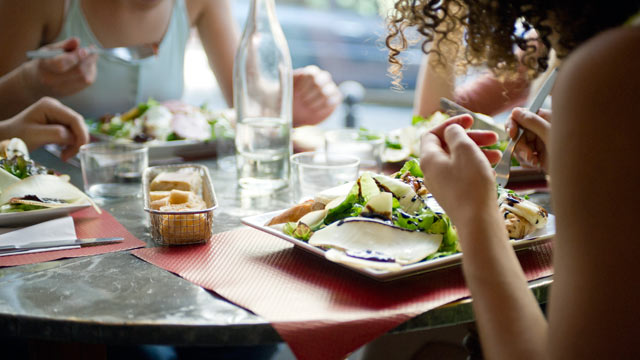 We all love a good meal and even better when we know it's just going to hit all the right spots because it's either our favourite cuisine or just something we've always wanted to do. Give yourself a break and go out and enjoy that fine dining experience.
17. Spend a day in your PJs
That's right. We're giving you a ticket to not jumping into that shower, to not doing anything at all really – just succumb to complete decadence and pamper yourself.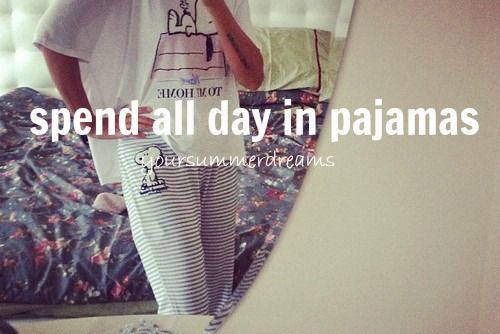 Take the day off work, or cancel all your plans, and just enjoy your day in your PJs. We're not suggesting you should be lazy – that's far from it.. ok maybe a little. But just don't worry about any responsibility and spend a day to read that book, or play that video game, indulge a little.
18. Travel solo and take that adventure 
Female solo travel is all the craze but we've been a part of the action before it became a trend. Taking a leap of faith and buying flight tickets to New York, Amsterdam and even Spain – these are experiences that no body else can give you. Pamper yourself to a trip you've always wanted. Have a list of travel goals? Go there! Just do it.
By traveling alone, you give yourself time to discover yourself and to indulge in sights and experiences that your really want to – without having to worry about everyone else you're traveling with. Go at your own pace, make new friends, and write that chapter for you.
Also read: 
The Impact of Working 365 Days Without a Vacation
Have a Vacation, Live Longer: 8 Reasons to take that vacation now
– Cover Image: hotelaneziagadir.com