Hope to enjoy a luxury spa during your next holiday trip? You do not need to go overseas as you can find many spa resorts in Malaysia. But, which resorts get the most favorable reviews? Find out here!
1. Miri Marriott Resort & Spa (Miri)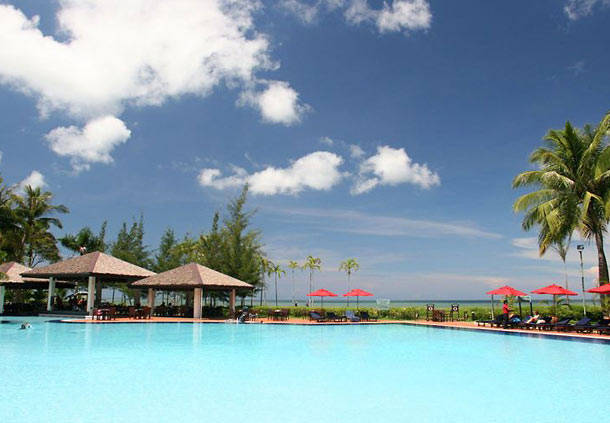 Miri Marriott Resort & Spa in Miri in northern Sarawak, Malaysian Borneo, is one of the most spectacular seaside resorts in Malaysia. Highlights at this beachfront resort include a full-service spa, a restaurant, and an outdoor swimming pool.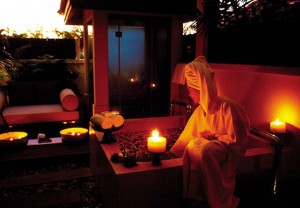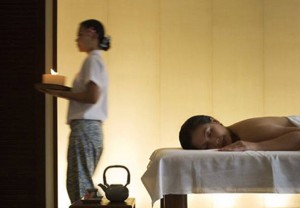 The spa facilities at its Mandara Spa include three double Spa Suites with private outdoor bath, steam shower and relaxation area; three single Spa Rooms; Manicure and Pedicure area and a Retail Boutique. A day of pampering at Mandara Spa can include facials and body treatments along with aromatherapy and manicures/pedicures.
2. The Banjaran Hotsprings Retreat (Ipoh)

This enlightening and tranquil 5 star hotel is a fantastic escape in the middle of a tropical jungle.  It is Malaysia's first luxury natural hot springs wellness retreat offering bespoke holistic experiences designed for recouping peace and relaxation, restoring overall wellbeing, rekindling romance, unearthing inspirational ideas and breakthrough solutions, creating distinct events, hosting the wedding of your dreams, and such.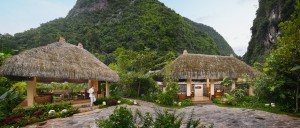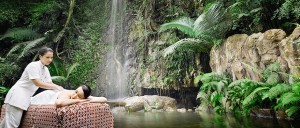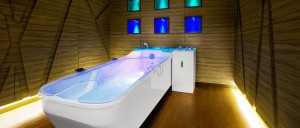 Experience the true inherent Asian philosophy of wellness and Malay Ramuan with treatments from the ancient ethnic traditions of indigenous Malay, Chinese and Indian cultures. Their comprehensive menu includes Traditional Chinese Medicine, Ayurvedic therapy, Malay healing rituals to contemporary spa treatments, using both pure and natural ingredients, as well as the purest extracts and essential oils from Aromatherapy Associates. an award-winning British product.
3. The Taaras Beach & Spa Resort (Pulau Redang)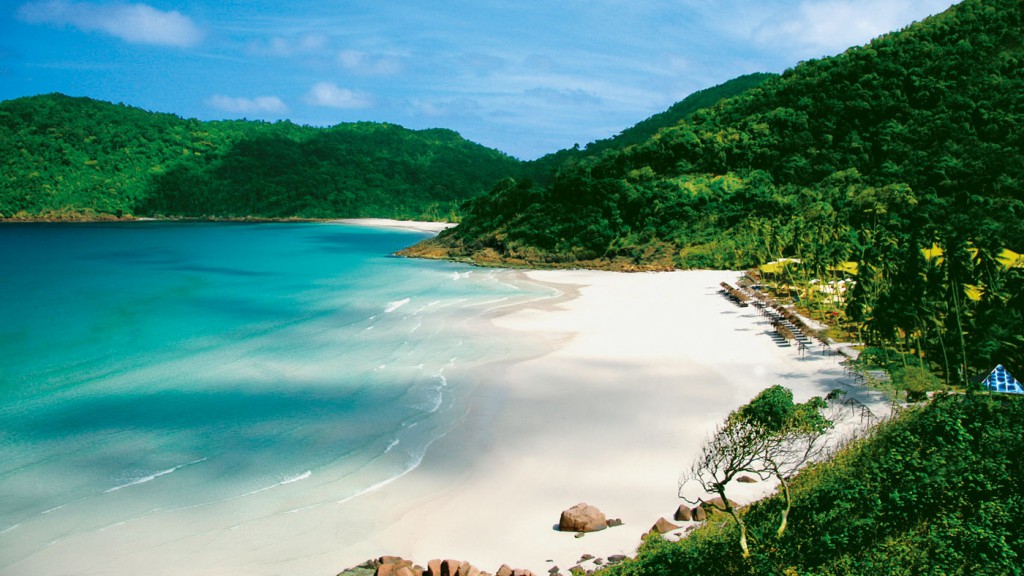 The Taaras Beach & Spa Resort is a bespoke 5-star Private Beach Residence, tucked away and hidden from the outside world on a small island found just off the unspoilt East Coast of tropical Malaysia. The resorts ethos is to provide a contemporary, barefoot luxury experience with warm Asian hospitality, remembered with a smile long into the future.

The Taaras Spa is a sanctuary of tranquility and serenity where we endeavour to create a blissful experience for you! Beyond our doors, a world of indulgence, relaxation and rejuvenation awaits you.

The Taaras Spa is the ultimate place to pamper your body and soul. Try the Taaras Signature Massage where a heated poultice consisting of aromatic herbs and spices are applied on pressure points on your body to soothe sore muscles, or the Organic Lifting Facial which gives you an "non surgical" face lift. If time permits, you and your loved one can indulge in one of our special packages which can energise, relax, revitalise or detox your body.
4. Bunga Raya Island Resort & Spa (Pulau Gaya)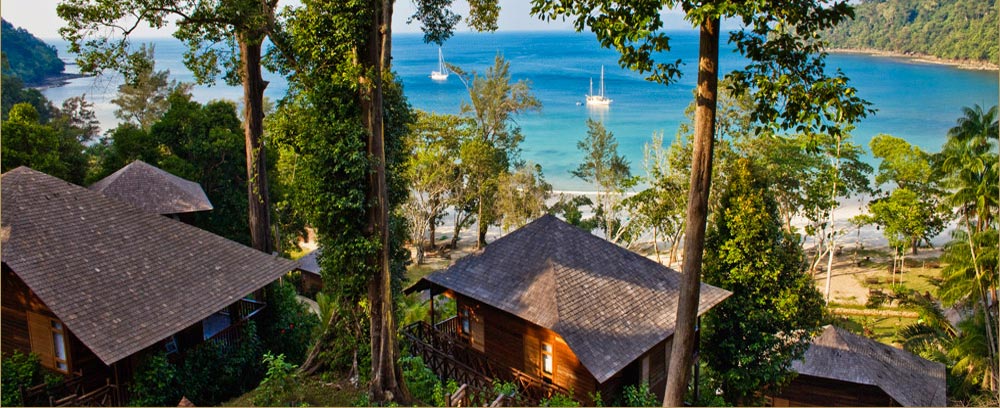 Everything about Bunga Raya Island Resort, Malaysia is exotic, from its setting on a coral reef island, to its name, which means "hibiscus" in Malay. Bunga Raya's 47 luxurious villas nestle into the lush tropical vegetation, and their private balconies offer a view of the crescent-shaped white beach rimming the postcard-perfect edge of the resort, just begging you to swim, sunbathe, and relax.
Its Solace Spa adopts the familiar Bornean style of architecture and decor that is found throughout the resort. Treatment rooms and private spa pavilions are built directly into the landscape, creating an inviting terraced effect that entwines the spa into the island's jungle and massive boulders. It features a blend of the very finest of traditional Asian and western treatments, incorporating the intrinsic restorative powers of indigenous plants, oils and ingredients and a selection of natural formulations from the world-renowned Kerstin Florian line of products.
5. Tanjong Jara Resort (Dungun)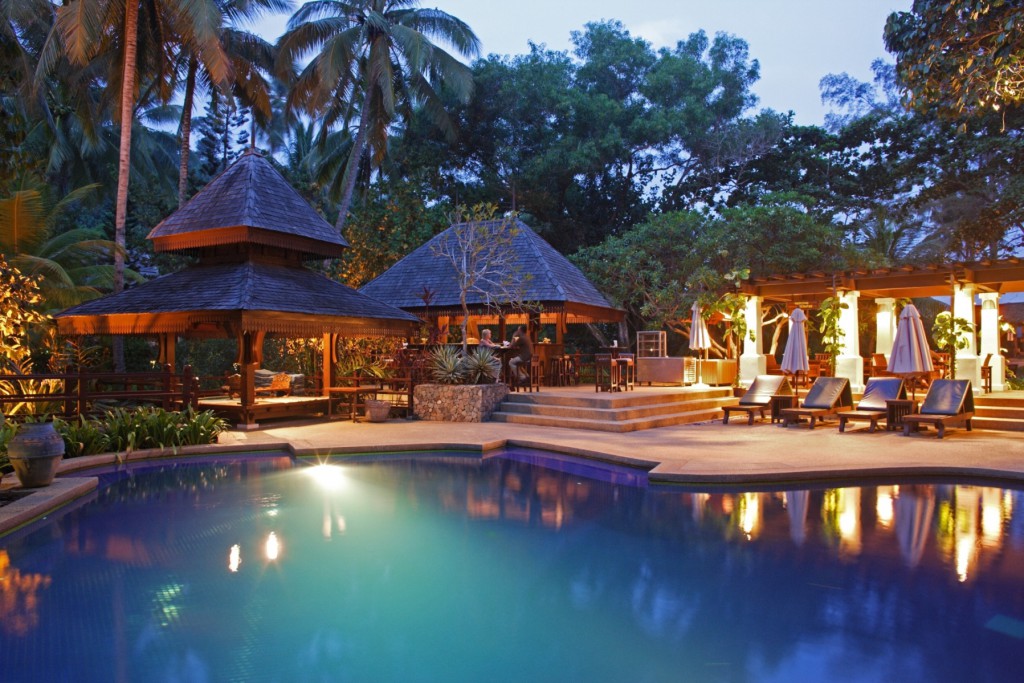 Tanjong Jara Resort is a sanctuary of luxury and well-being steeped in age-old Malay traditions. Designed to reflect the elegance and grandeur of 17th century Malay palaces, Tanjong Jara is a 99-room resort with an authentic taste of the region's spirit and an enduring embodiment of the gentle Malay art of service and hospitality.
Spa Village Tanjong Jara is a beautiful complex of structures, gardens and pools, houses a therapy centre featuring programs for relaxation, reinvigoration and stress relief based on traditional healing methods. Spa Village Tanjong Jara emphasizes purity of spirit, health, and well-being. Treat yourself in unique natural ingredients found in various indigenous herbs and plants are combined with the skills of our resident Malay healers to provide a very special health and beauty experience.