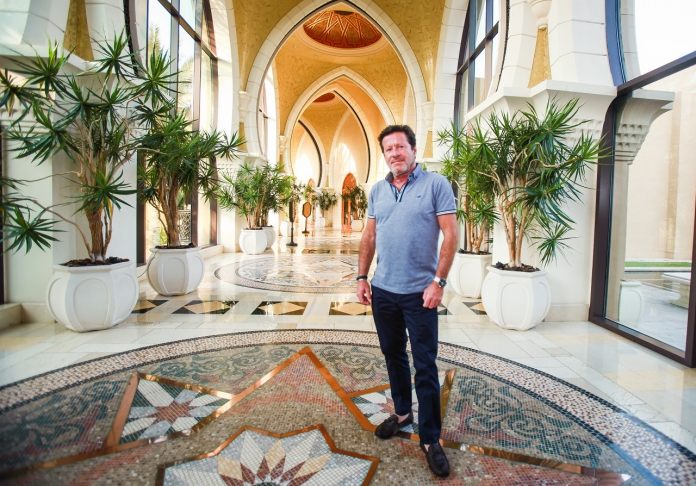 Hollywood actor and long-time ambassador of Sacoor Brothers, Joaquim de Almeida kept things casual during the launch of one of the first of three themes for the brand's Fall Winter 2017 collection in Dubai this week.
Looking relaxed and cool in the new collection, Almeida shared his passion as an ambassador for the brand and says, "For the launch to take place in Dubai is truly appropriate. As reflected in the collection, they mirror the cosmopolitan nature of the city and cater to such a varied clientele. I am once again impressed by the brand's sleek and stylish direction but always with a second to none attention towards quality and workmanship".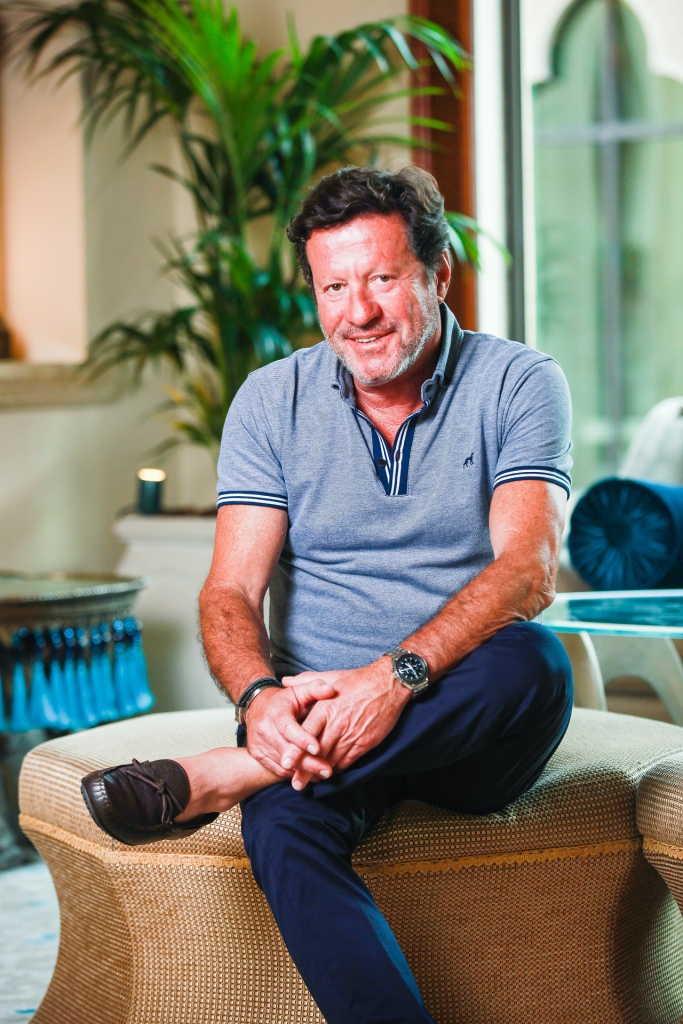 Almeida was last seen in the summer blockbuster, 'The Hitman's Bodyguard', starring alongside Ryan Reynolds and Samuel L. Jackson. The prolific Portuguese actor has also previously starred opposite Harrison Ford, Salma Hayek, Gene Hackman, Antonio Banderas and Owen Wilson to name a few.
For almost 20 years, his unique look and individual character, along with his innate sense of style has led to his successful collaboration with Sacoor Brothers. According to Moez Sacoor, one of the co-founder of the brand, "Almeida and Sacoor Brothers complement each other profoundly. Both proud of their Portuguese heritage, they embody classic chic while simultaneously encapsulating modern styling. The Sacoor Brothers story itself could easily be adapted to the big screen."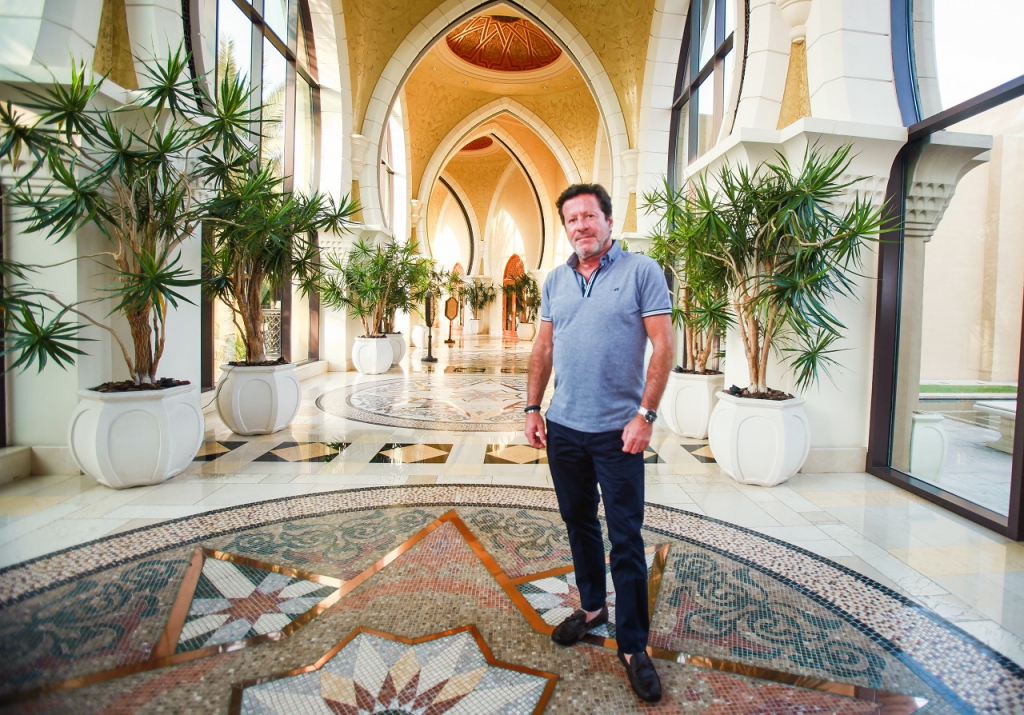 Joaquim de Almeida has often been described as a stylish and contemporary version of a classic. His ability to speak six languages along with his distinctive raspy voice, thick accent, and suave sophistication enables many of his characters to hearken back to the past, from antagonistic villains to the eccentric protagonist. His association with Sacoor Brothers as a friend of the brand puts him in the same league of other well-known personalities from the world of fashion, sports, cinema and television, including famous Hollywood actors Rob Lowe, William Baldwin, Patrick Dempsey, Irina Shayk and Cristiano Ronaldo.
"It has been my honour to be a part of the growth of Sacoor Brothers for a large part of my career and it is something I hope will continue long into the future," says Almeida.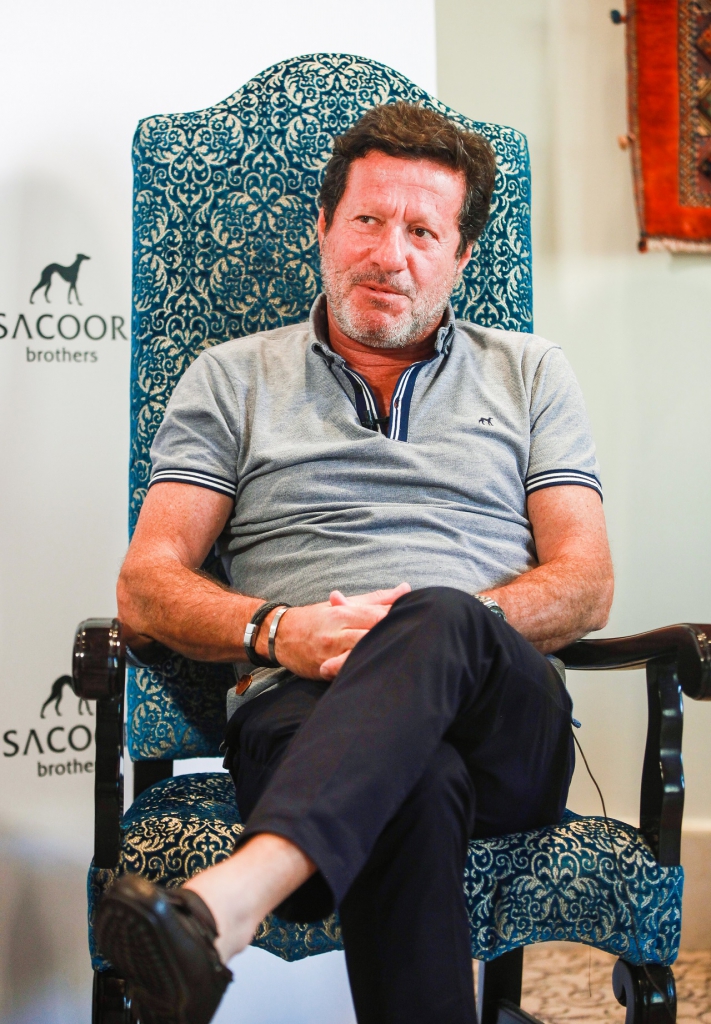 Of prominence are the brand's distinctive European components that permeate the culture of Sacoor Brothers. Customers are still treated to an espresso when entering the lounge of each store, and an homage to their heritage can often be spotted across fashion collections and campaigns – combining modernity with timeless designs and elegant references to stories of the past.
In Malaysia, Sacoor Brothers is known to dress blue-chip actors and performers such as Bront Palarae, Sean Ghazi and Remy Ishak. The new Fall Winter 2017 collection will be available in Malaysia soon.
Follow Sacoor Brothers Malaysia on Facebook and Instagram for the latest news.
Read also: Women Are More Attracted To Men Who Eat Fruits And Vegetables, A New Study Finds