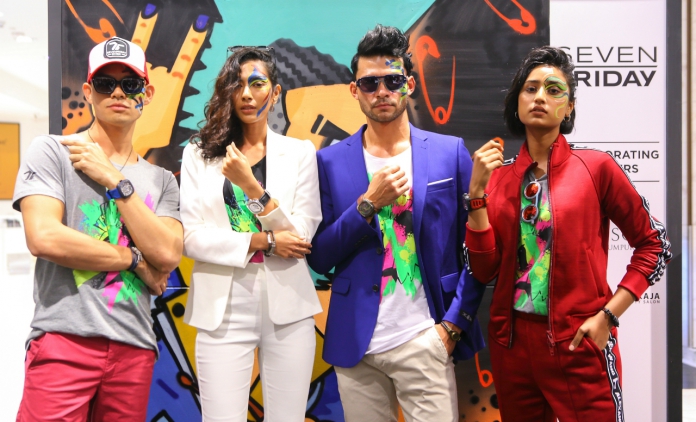 Malaysia sees the opening of its first watch lounge concept store, Sevenfriday Space at Robinsons Kuala Lumpur, Four Seasons Place, which held its official launch on Monday. An extension of Sevenfriday, a Swiss lifestyle brand that designs industrial-inspired watches, eyewear, accessories and apparels; Sevenfriday Space houses affordable luxury timepieces for those who live to challenge the norm with an industrial-themed coffee bar sitting in the corner.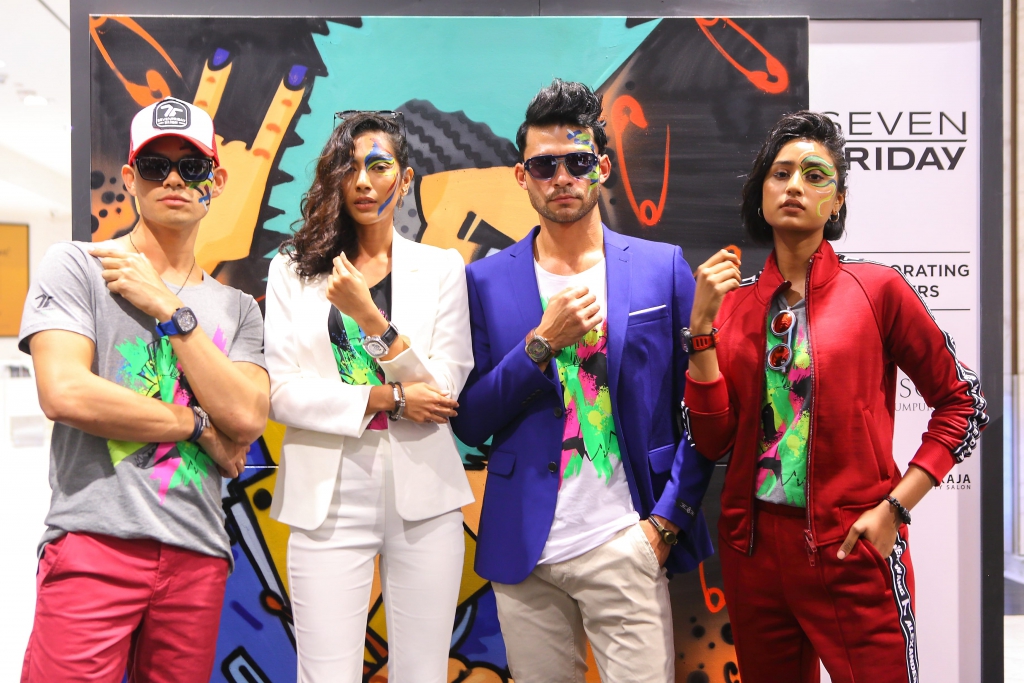 The store's interplay of Sevenfriday's industrial chic materials and designs give the place a sophisticated ambience. As clients venture further in, an intimate coffee bar area with a lounge concept store await for a fulfilling lifestyle and retail experience.
For over seven years, the brand has been growing and making waves in the watchmaking industry through their "affordable luxury" timepieces that appeal to individuals who live to challenge the norm. Their wide range of industrial inspired watches, eyewear, accessories and apparels remind their clients to live every day like it's Friday.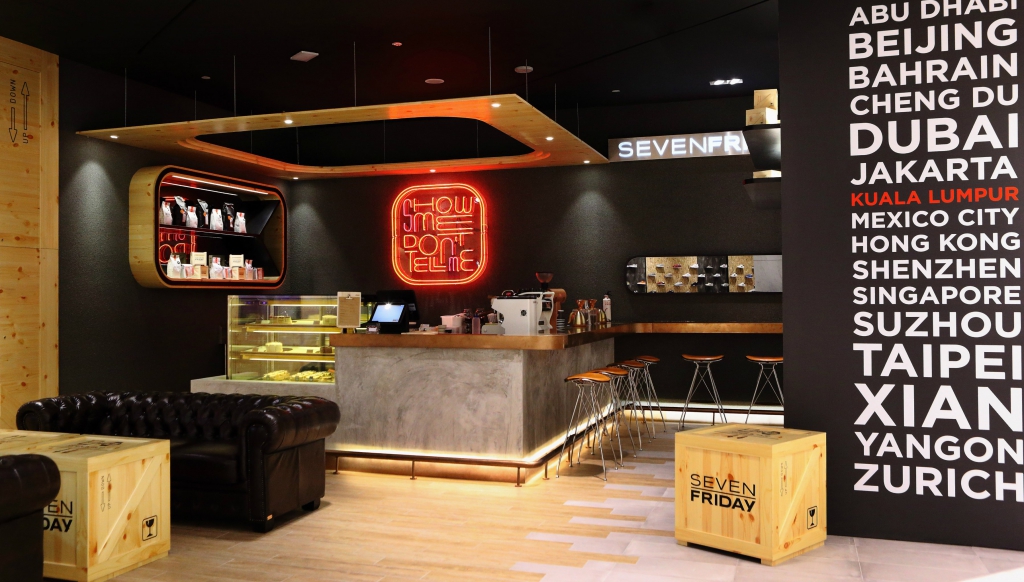 On top of the wide curation of affordable luxury products open to viewing and purchase, the Space, spanning over 750 sqft, has a built in coffee bar known for their specialty coffee sourced from numerous famous roasters around the world, namely Simple Kaffa, Padre and Fuglen, Sevenfriday Space also stays true to their Malaysian roots by curating from local roasters like Artisan Roast, Seraph Awaken and also Supernormal Coffee Roasters. As such, customers can expect quality hand brewed coffee with just the perfect amount of flavour while letting their taste buds to truly "travel the world".
The success of Sevenfriday Space started in Jakarta in 2016. Today, it continues to captivate people on 3 different continents. Each of the 17 Spaces all over the world carry slightly different concepts that make them unique from one another. But one integral piece that remains in all of them, as can be seen at Sevenfriday Space KL, is the alluring neon sign that spells out "Show me don't tell me".
To further accentuate the lifestyle aspect of Sevenfriday Space, the official launch is
accompanied by exclusive fashion showcases highlighting some of the brand's latest retail
additions, along with a band performance. In the first fashion showcase, Sevenfriday
presented a punk collection as the style embodies the brand's non-conformist values and
desire to be different. The second collection underscored casual aesthetics that visualises the free-spirited and stylish nature of the Sevenfriday brand.
Through collaborations with fashion designers and stylists, the fashion showcase aimed to
bring out the significance of Sevenfriday products that are meant to help fans express their
style and personality. The products highlighted include the fan favourite M2B/01 watch from the M-series, personal bracelets from the Piston, Plumber, Jumper, Big Crash and Crash series, along with the newest additions Trucker Caps and and Punk Panda T-shirts.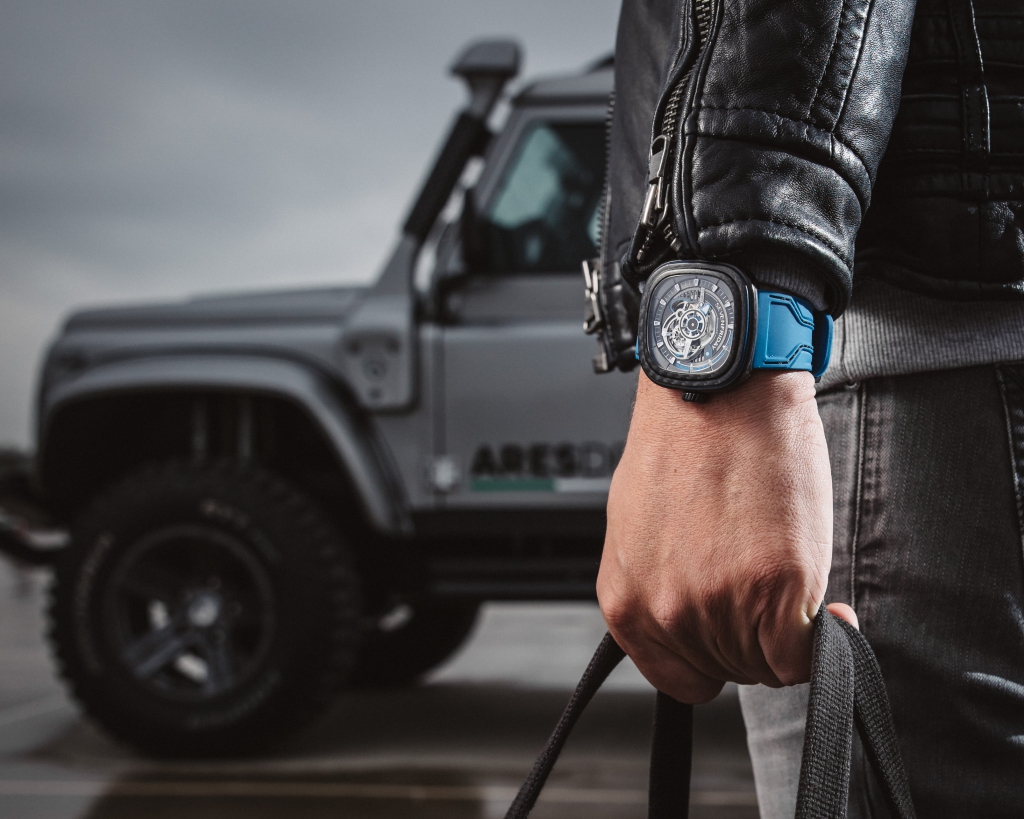 The most exciting product highlight of all was the limited edition 777 global release, the
S3/02 Carbon Edition, which is one of Sevenfriday's latest addition to their innovative
timepieces. For the series, its industrial motif is salvaged from the iconic Land Rover
Defender that emits refined ruggedness while representing freedom and confidence.
"All the retail accessories and apparels are specifically designed to complement lifestyle
seamlessly as they are meant for every day use, while also encouraging us to give attention to all the beautiful details surrounding us, no matter how tiny, because that is what happiness is all about," Kusumadi explained.
In capturing the essence of lifestyle, Sevenfriday Space has also consistently organized
exciting activities ranging from interactive art installations, coffee tasting get-togethers, and pilates classess, to innovating menus that are unique such as the cendol latte and dirty latte, with many more reveals in the pipeline. Despite already being a unique hybrid of retail lounge and coffee bar, these are the testaments to Sevenfriday Space's commitment to go the extra mile in offering customers an enriching way of life.
For more information and to keep up to date with Sevenfriday Space's exciting lifestyle
products and upcoming events, follow their Facebook page at www.facebook.com/sevenfridayspacekualalumpur/ and Instagram at @sevenfridayspace_kualalumpur.