Etude House's Play 101 Contour Duo Stick gets a new look and now comes in 3 new shades!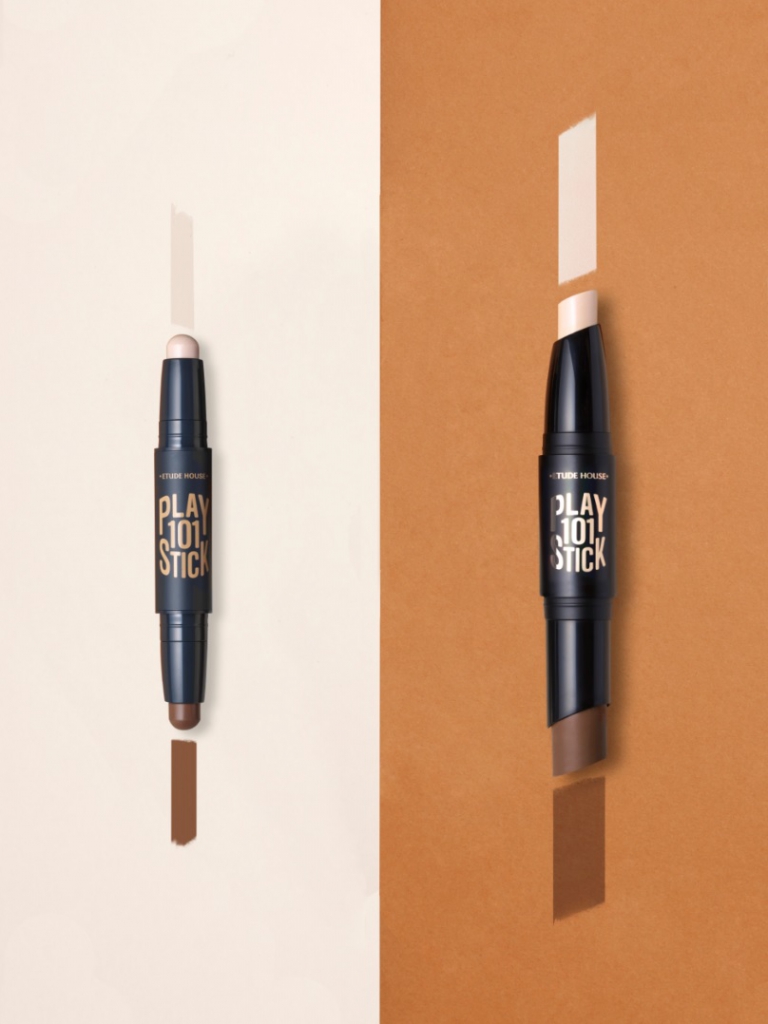 Etude House has heard your pleas and made the new Play 101 Stick Contour Duo even better than ever. The first thing you'll notice is the diagonal cut on the tips which makes it easier for you to get to the sides of your nose and other small corners. The size is also 2 times bigger with the contour end coming in 3.8g and highlight end coming in 2.0g since most of us tend to run out of contour before the highlight. The previous uneven formula has been improved to give your skin that soft, even, powdery fixing. Lastly, from the previous 6 shades, it's been narrowed down to 3 of its most popular shades to make it easier for you to choose the right shade.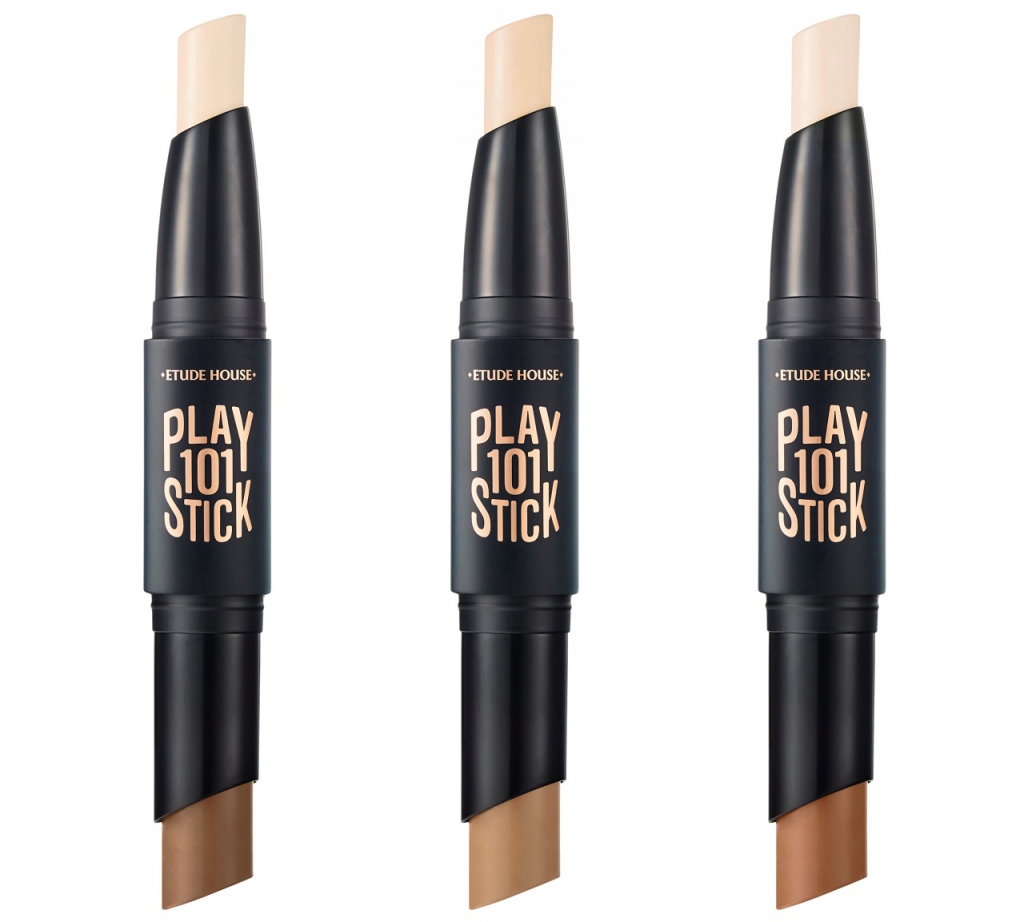 See the swatches of each Play 101 Stick Contour Duo.
Original

The OG is back with its Pearl-toned highlighter and Medium-toned brown shading to give you a basic contour finish.
Natural

The Natural shade comes with a pearl-free skin beige highlighter and latte brown shading to give you that subtle, natural contour. It's similar to the previous Contour Duo Stick No.5 and No.6.
Intense

For the contour fiends who like its strong, the Intense is just like the previous No.2 shade. It comes with a bright shimmer skin-toned highlighter and a deep cacao brown shading.
The new Etude House Play 101 Stick Contour Duo is available at Etude House's flagship store in Sunway Pyramid (Lot G1. 76), Sunway Velocity Mall (G-50, Ground Floor), and its official store in Lazada & Hermo.
Follow Etude House Malaysia on Facebook and Instagram for the latest updates.
Read also: #PamperMyHoliday2018: Etude House Tiny Twinkle Holiday Collection