Soul Good, a healthy snack brand that creates 100% homemade guiltless, healthy yet delicious desserts and snacks, has come out with the Magical Gift Box and a range of healthier treats where it will be the showstopper during Christmas dinner and gift exchange session.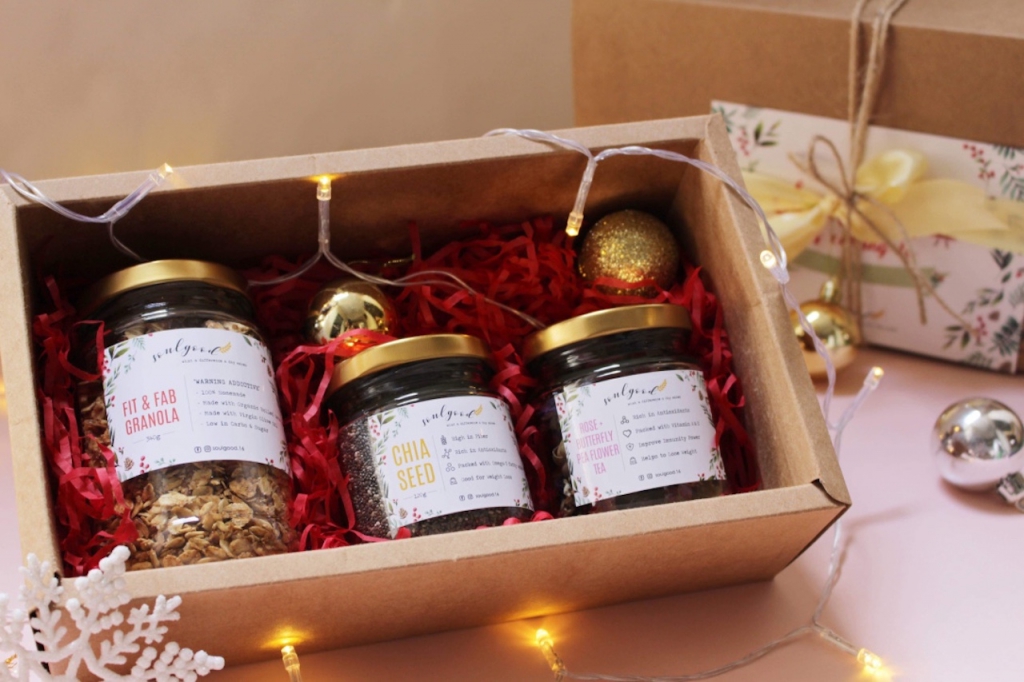 Featuring their all-time best seller, Fit & Fabulous – an original granola that's made of organic rolled oats, pure and natural honey from Cameron Highlands, Virgin Olive Oil, Himalayan Pink Salt, cranberry, raisins, almonds and other ingredients, this jar of guiltless snack is suitable for people of any age!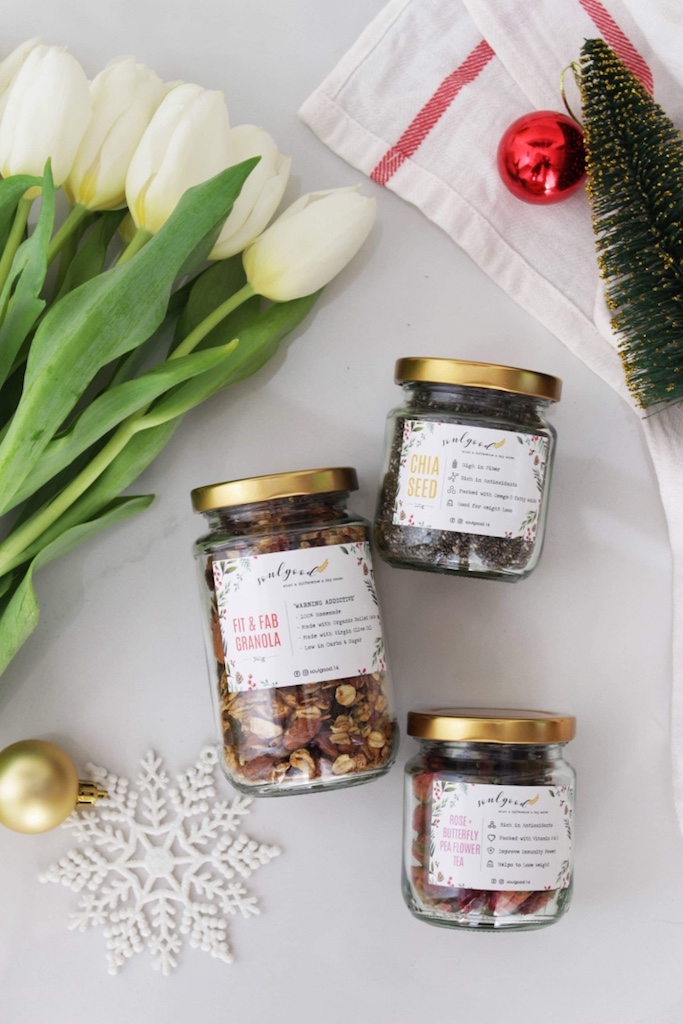 On top of this, the Magical Gift Box also features 100% Organic Chia Seeds to provide health benefits to everyone. Despite their small size, chia seeds are full of important nutrients. They are an excellent source of omega-3 fatty acids, rich in antioxidants and they provide fibre, iron and calcium.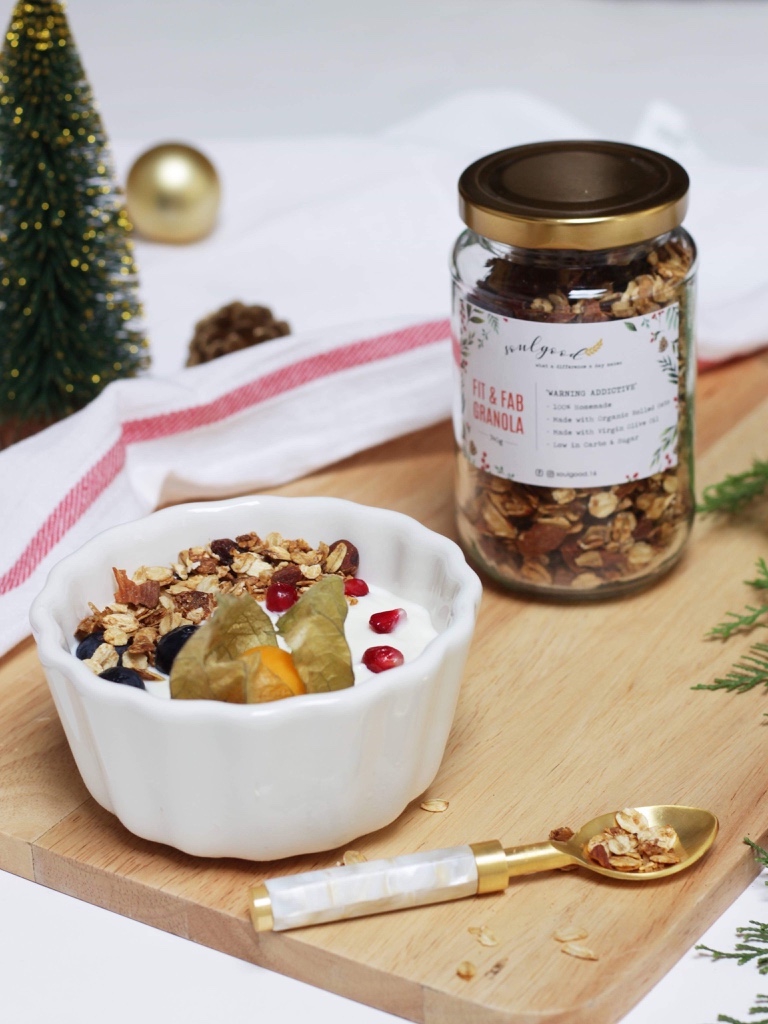 The Magical Gift Box also consist a Rose & Butterfly Pea Flower Tea which is perfect for high tea. Rose contains a high concentration of vitamin C, which by far surpasses fresh fruits like orange, tomato and grapefruit. Butterfly pea flowers are full of potent antioxidants and can protect our skin against premature aging. Not to mention, it also helps reduce anxiety, improves heart health, promotes blood flow etc.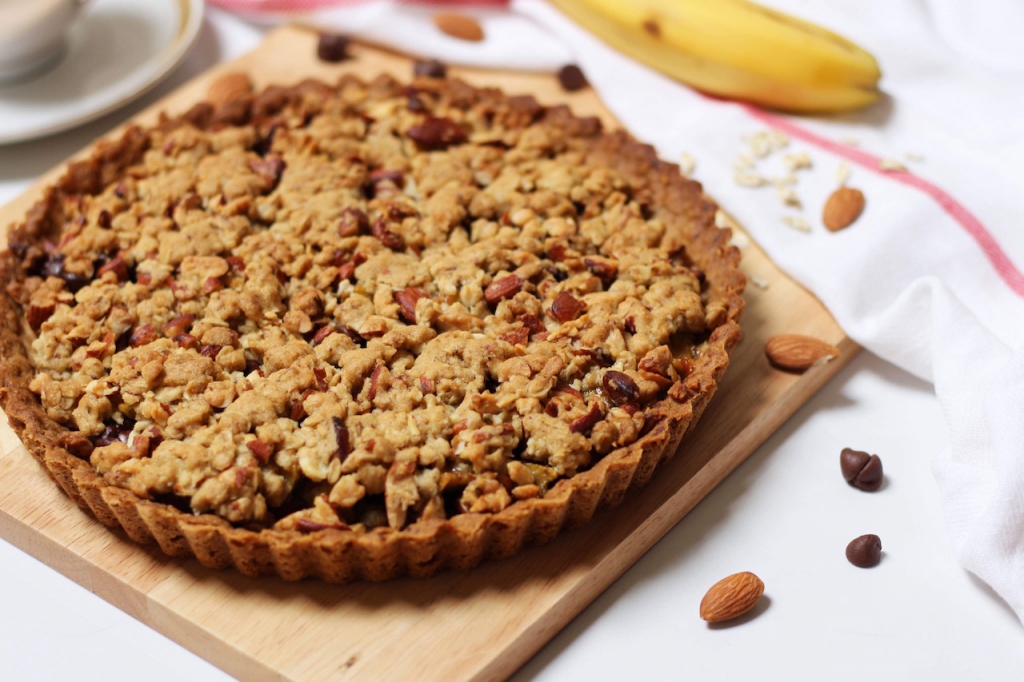 During this festive season, eating a slice of Crumble Tart will be the perfect way to end a hearty meal. Soul Good is by having 3 flavours for their crumble tart, namely Chocolate Banana, Apple Cinnamon, Strawberry. With the crunchy topping, crispy edges and fillings that will satisfy every sweet tooth, it will give a nice closing note with a delicious sweetness.
These festive products are available from 25th November till 31st December 2018. Each of the Magical Gift Box is priced at RM79 while the crumble tart prices start from RM39 – RM99. Customers who want to book their Magical Gift Box or Crumble Tart can find order via Soul Good Facebook & Instagram: (www.facebook.com/soulgood.16/) and (www.instagram.com/soulgood.16/).
Read also: 5 Heart-Healthy Food To Add Into Your Meals