This coming 12 March, GSC Movies will be releasing the Thai romantic-comedy

"I Fine..Thank You..Love You".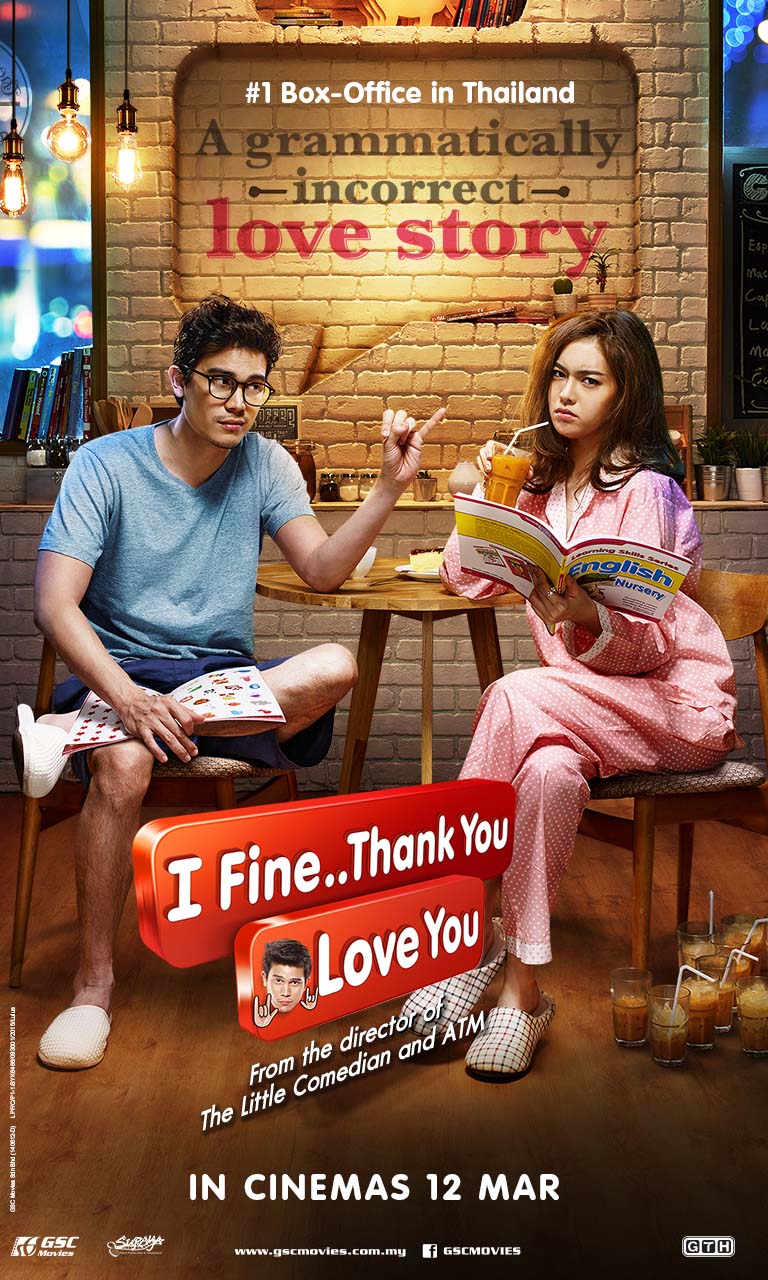 Pleng is a charming and beautiful English tutor. Her ordinary life takes an unexpected turn when she is asked a favor by one of her students to help dump her Thai boyfriend named Gym. Unfortunately, Gym doesn't understand English so Pleng's student records her voice message and asks Pleng to translate her message to him.
When Gym realizes that he is being dumped, he pins blame on Pleng for his girlfriend leaving him being that Pleng taught his girlfriend the English to pass her US job interview. It is at that moment Gym persuades Pleng to teach him English too, hoping to go to the US to reconcile with his girlfriend. Pleng has reservations but agrees.
"I Fine..Thank you..Love You" is a grammatically incorrect love story that illustrates the beauty of imperfection over perfection.