PUMA Malaysia held a football coaching clinic at the Mini Stadium in SMK USJ 23 last Sunday, which served as a podium for aspiring young footballers to gain exposure and further build upon their skills and knowledge in football. This initiative goes in line with PUMA's ongoing commitment in instilling interest in heath and fitness as well as sports among the youngster.
As an unexpected treat for the youngsters, local footballer Mahali Jusali surprised everyone at the clinic and happily joined in the training, offering his advice and sharing his experiences with the participants.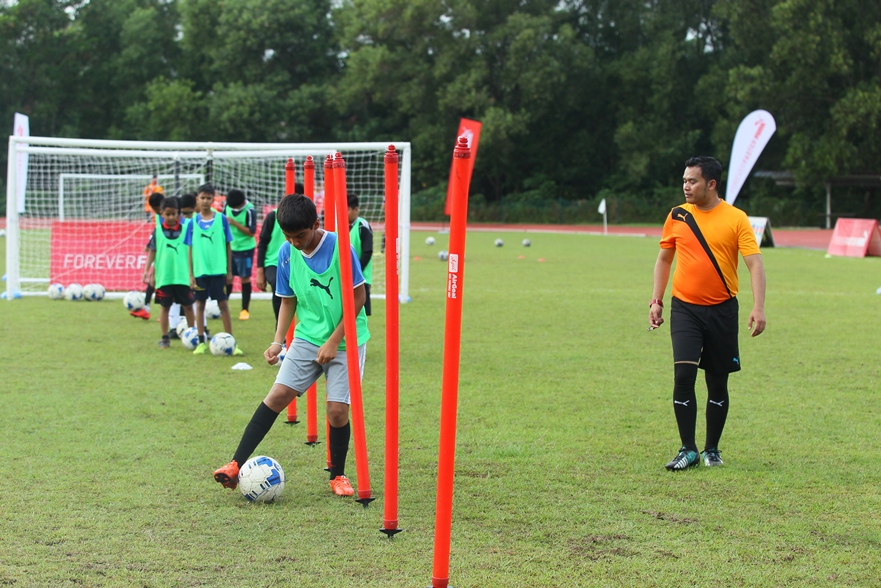 Mahali, who plays for the Malaysian National Team and the Johor Darul Ta'Zim F.C commented, "I have been involved with PUMA for a number of years now and I am very happy that PUMA continues to encourage our local youths in developing their passion for football."
Speaking to the participants, Mahali inspired the young footballers to never give up on their dreams and to train hard to achieve them. On top of that, he also gave them some advice on how to begin a football career.
"Start off by trying out for your school's football team. From there, you can work your way to the state team and beyond. It will not be easy, but by showing up here today, you have already proved to yourselves that you are dedicated and determined," he said.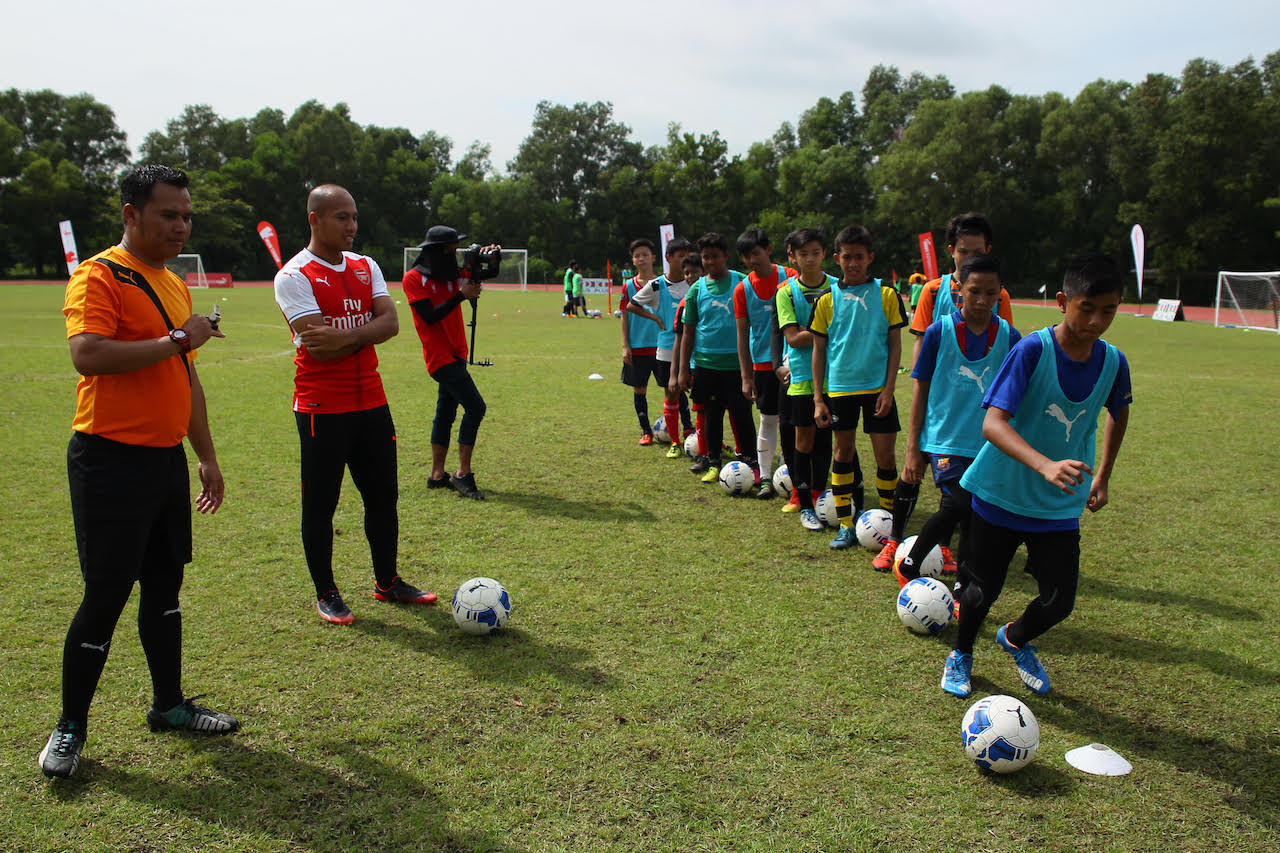 During the half-day coaching session, the young talents were put through five training stations, each designed to test a different skill-set related to the game namely defending, shooting, passing and receiving, dribbling and ball control. A minitournament was also held after the training sessions which allowed the young footballers to put their newly learned skills to the test.
The mini-tournament was followed by a prize-giving ceremony for the best players and the presentation of certificates to all the participants.
Related: 
Meet the Malaysia Representatives of PUMA's 'Do You' Campaign;
PUMA 'Do You' Campaign Stars Cara Delevingne Will Give You Major Abs Goals