Hong Kong renowned actor, Simon Yam who is also the ambassador for the GINTELL DeWise Care Massage Chair, made an appearance at IOI Mall Puchong and Pavilion Kuala Lumpur yesterday in an event that honors all mothers and his fans this Mother's Day.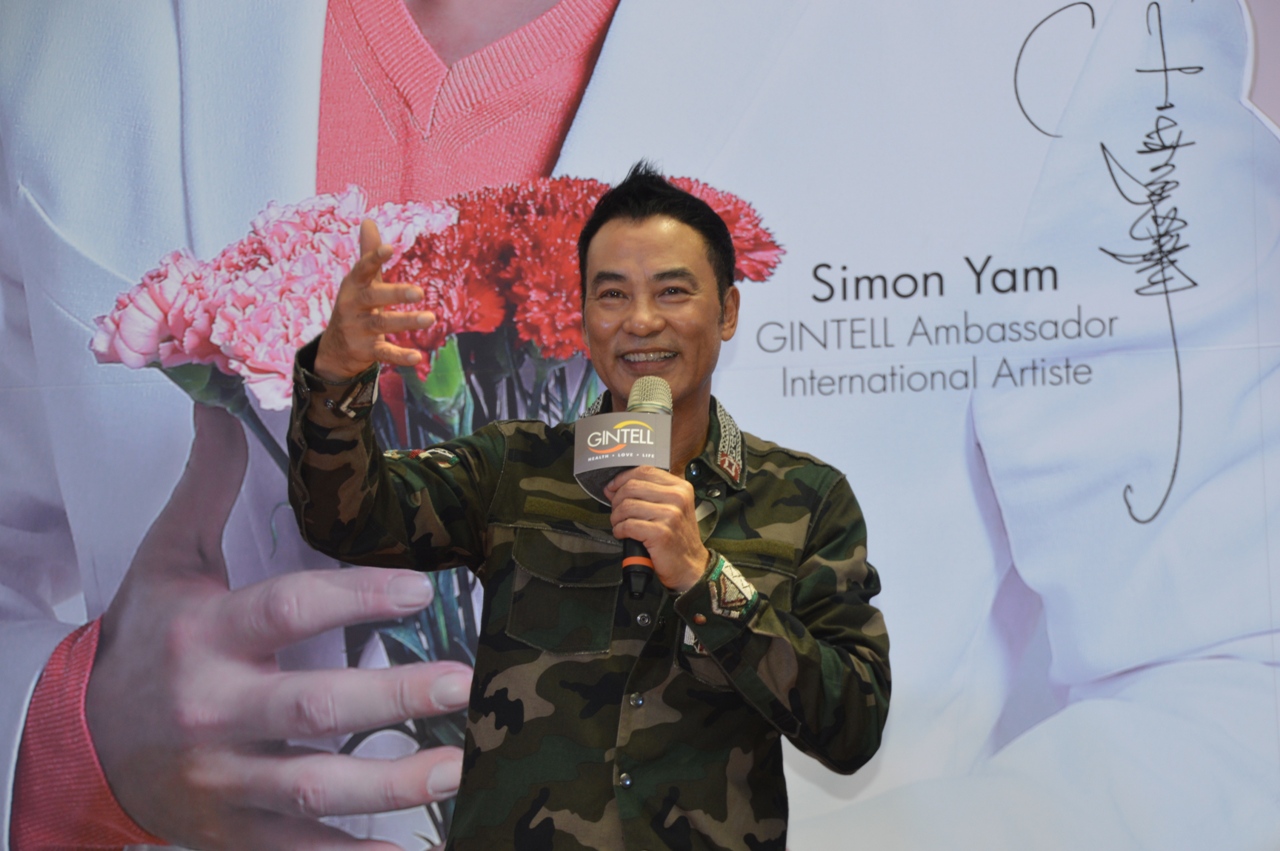 Simon Yam who was dressed in a military army blouse and jeans showed off his charm with his truly down to earth, friendly and caring personality. He greeted audiences with his usual charm and charisma coupled with a big smile once he got on stage. He was also showing off some Malay wordings that he has learnt, such as "Ibu", "Kakak" and etc on stage while interacting with the emcees.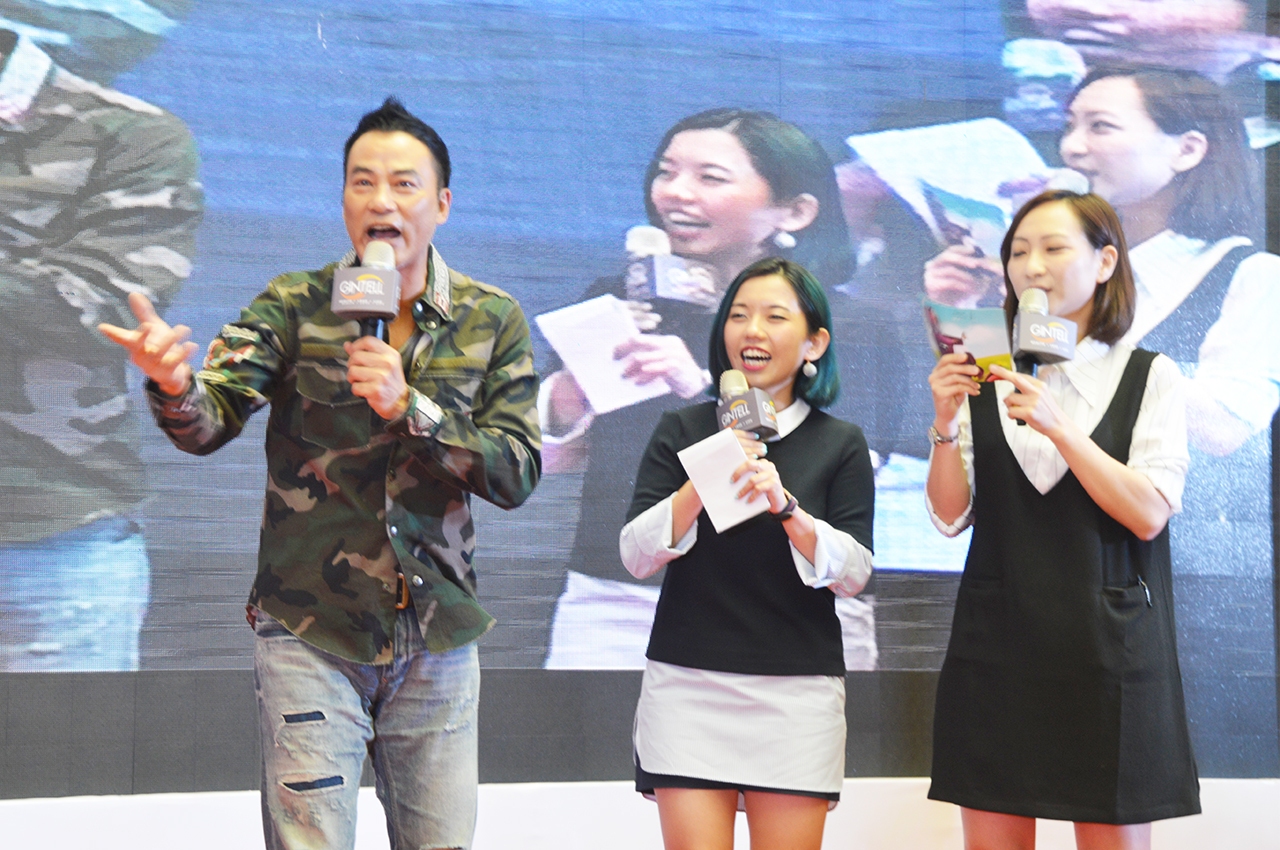 Some lucky audiences and GINTELL customers were invited on stage for an up close and personal interaction with Simon. Besides playing games, Simon Yam was nice enough to take selfies with the audiences and GINTELL customers.
The actor, who lost his father at the age of 11, recalled how hard his mother was as a single mom all these years. "Mother's Day is a day where we can honor the selfless love and sacrifices of our mother and let her know how much we appreciate all she has done for us," shared Simon during the event.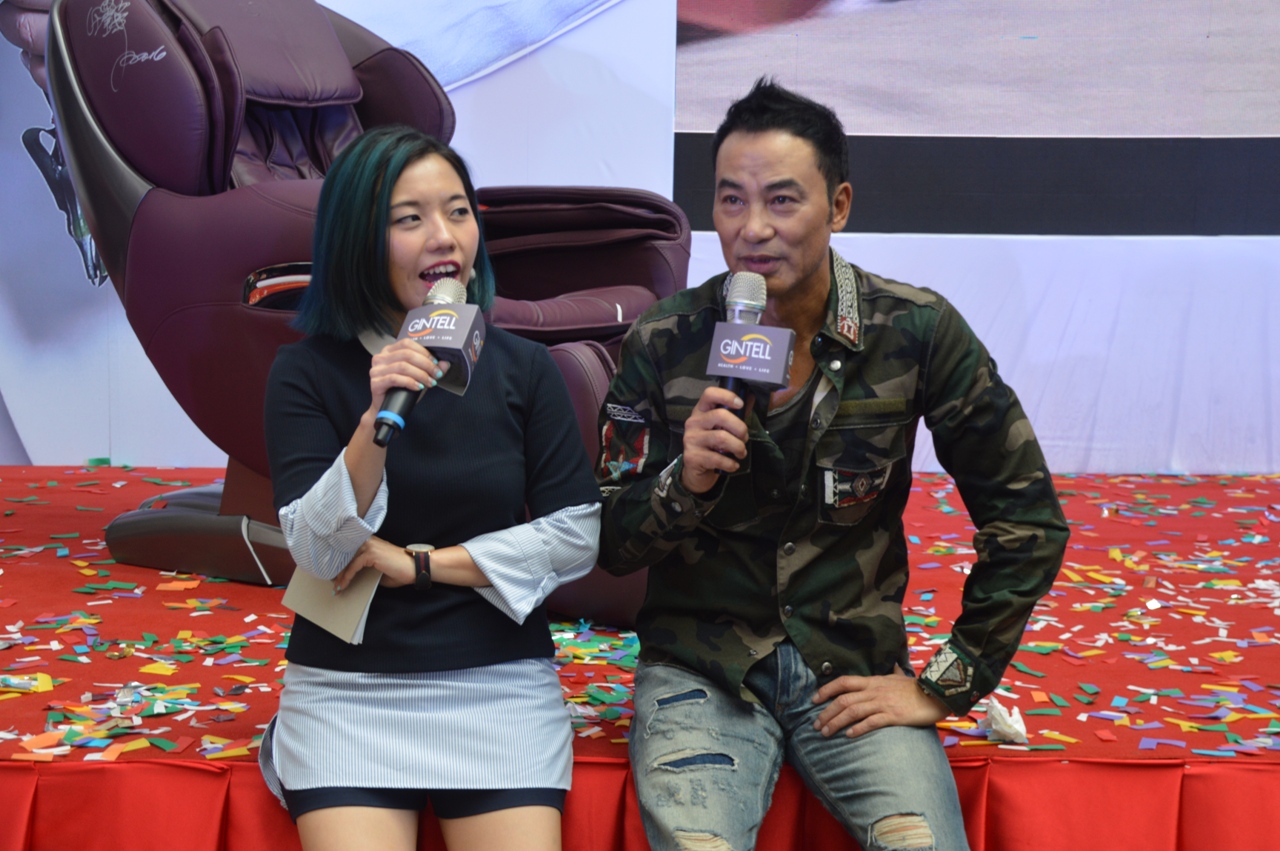 Simon also shared his experience with GINTELL DeWise Care and how the premium massage chair is able to meet the expectations of everyone by offering large degree of customization ans adaptability. The GINTELL DeWise Care Massage Chair features the XV-Track technology where a 135 cm massage track contours to the curves of your body to provide an unique "Butterfly" massage from neck to thigh which targeted relieve to aching muscles and a 3D foot Guasa function.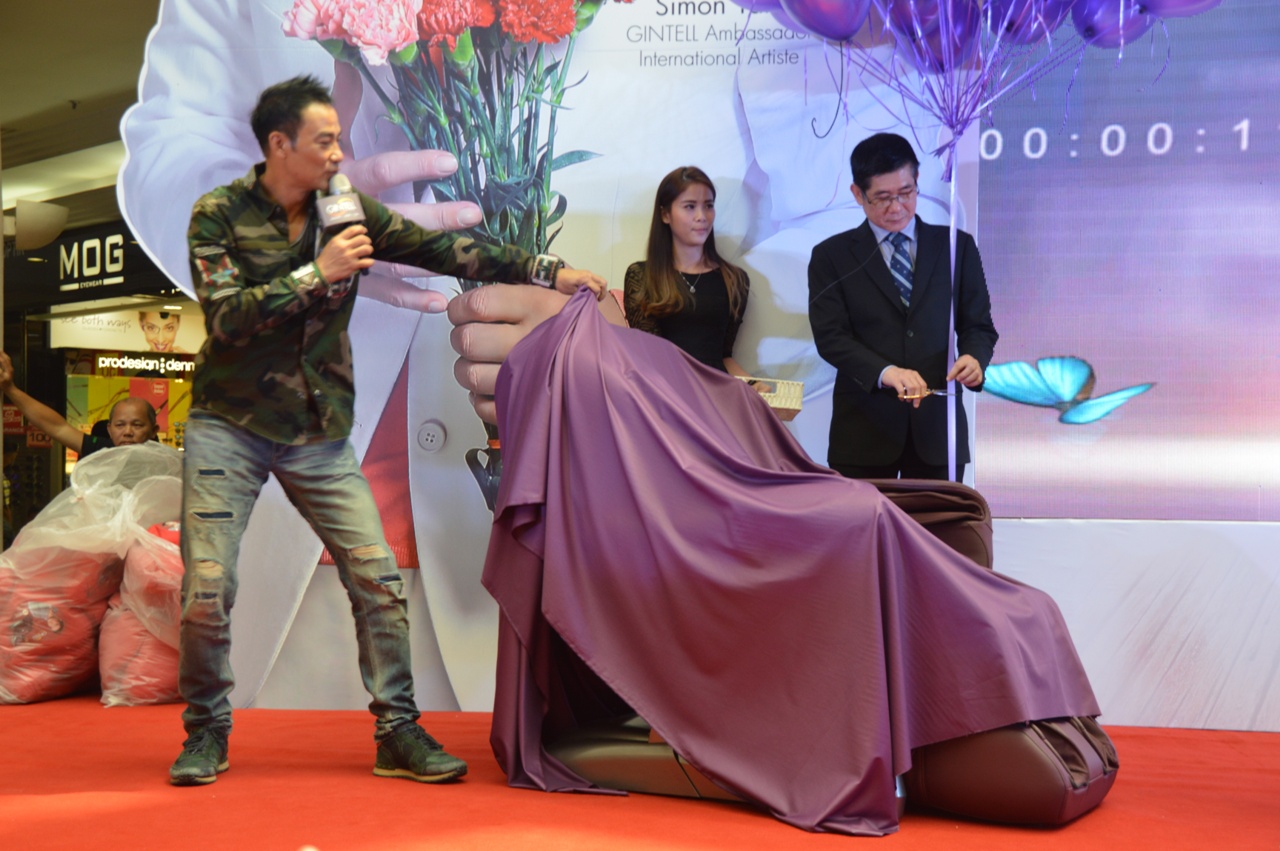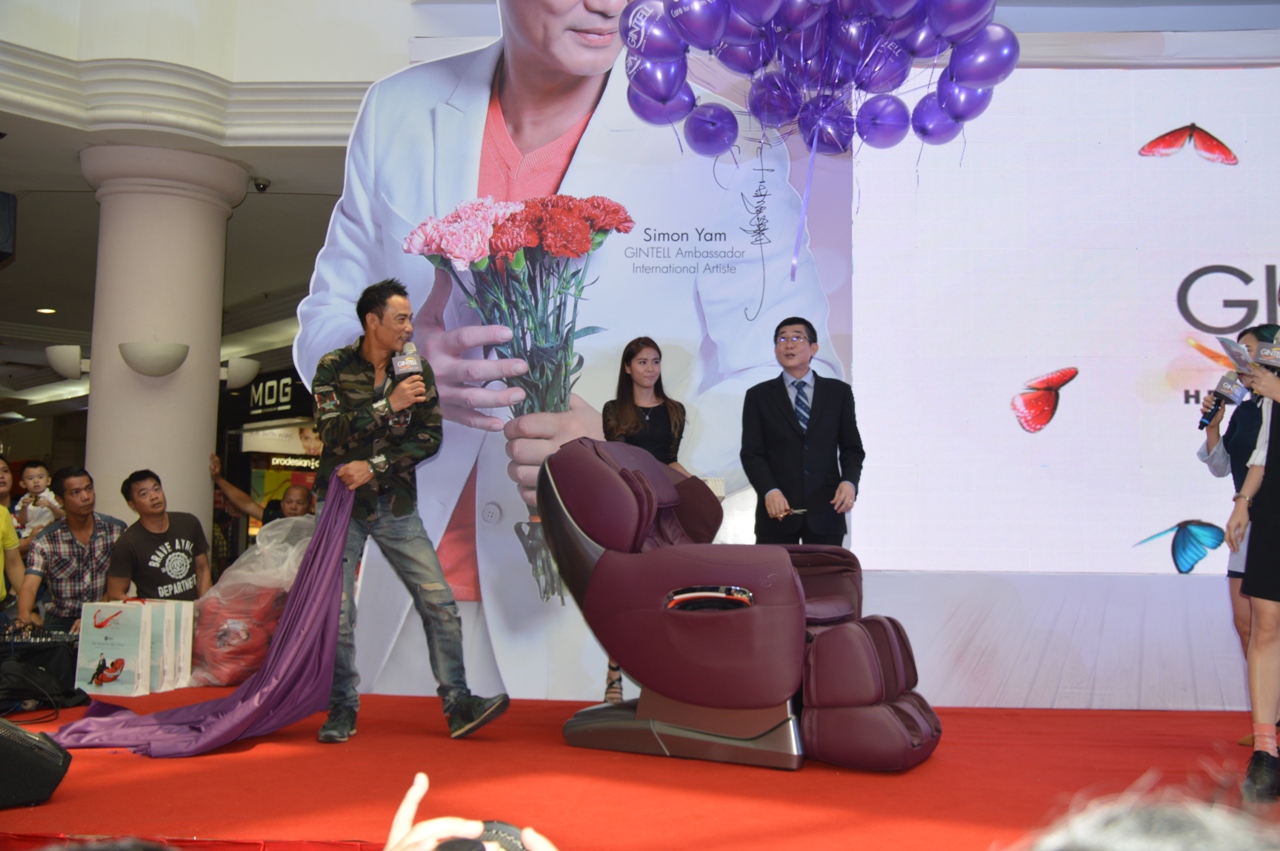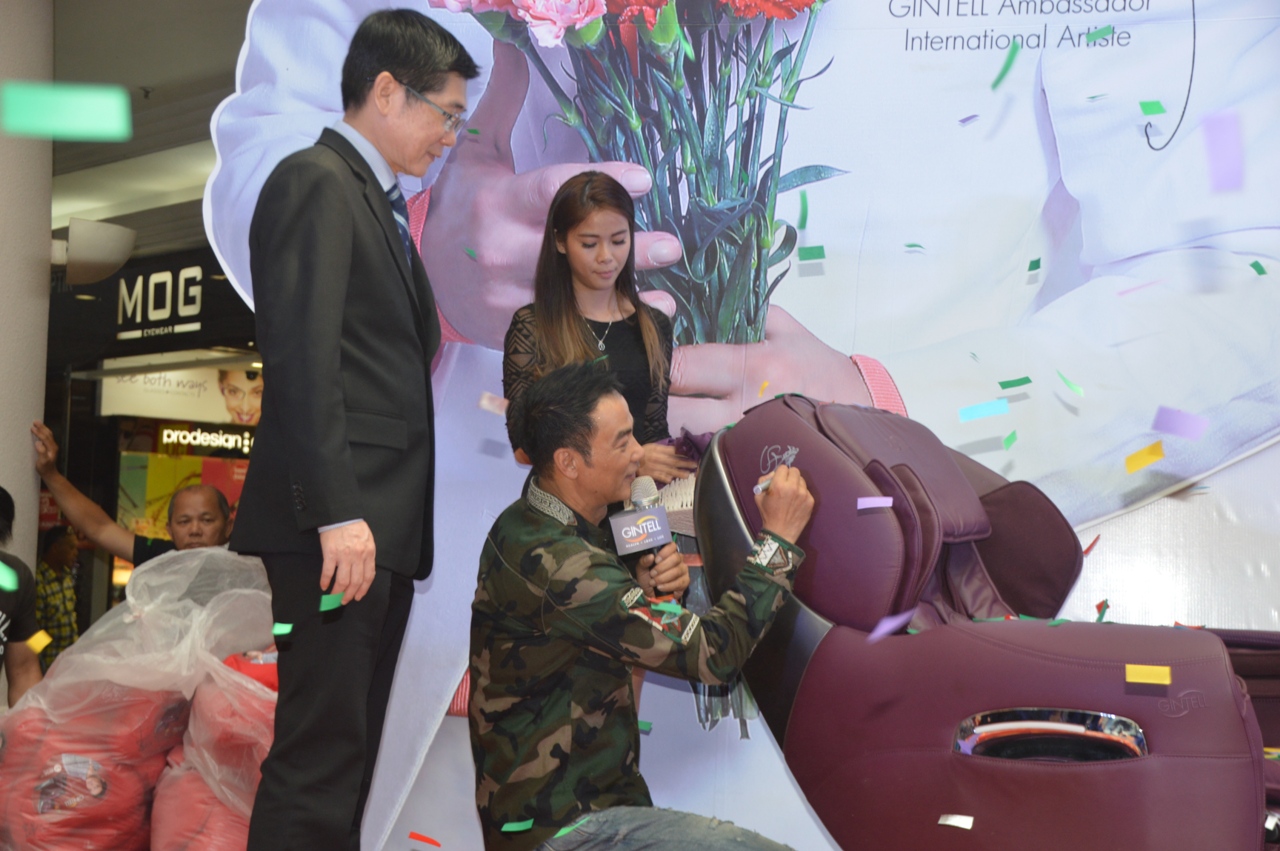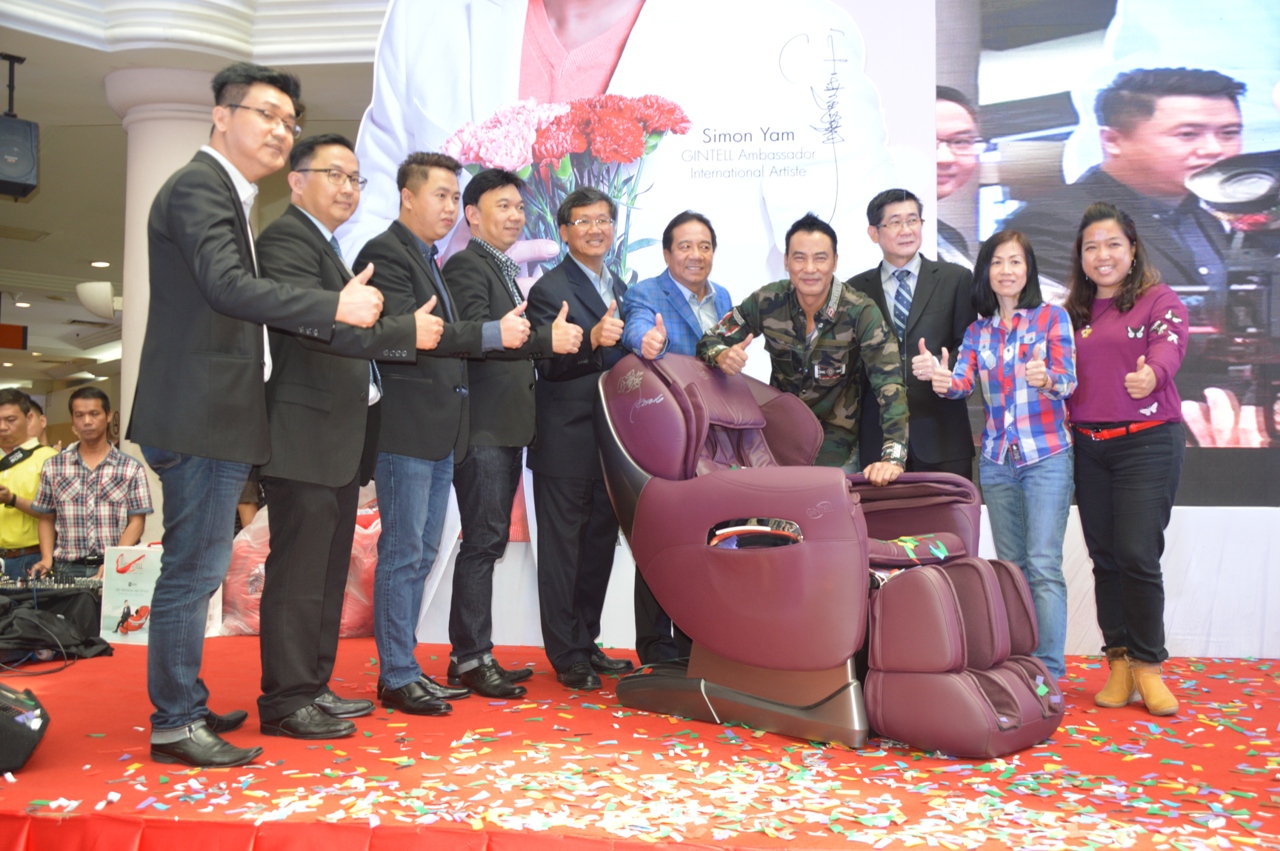 Simon also revealed that he has a total of 13 GINTELL massage chairs which are placed at his different apartments. The massage chair had once been sent to his film shooting venue for his relaxing moment.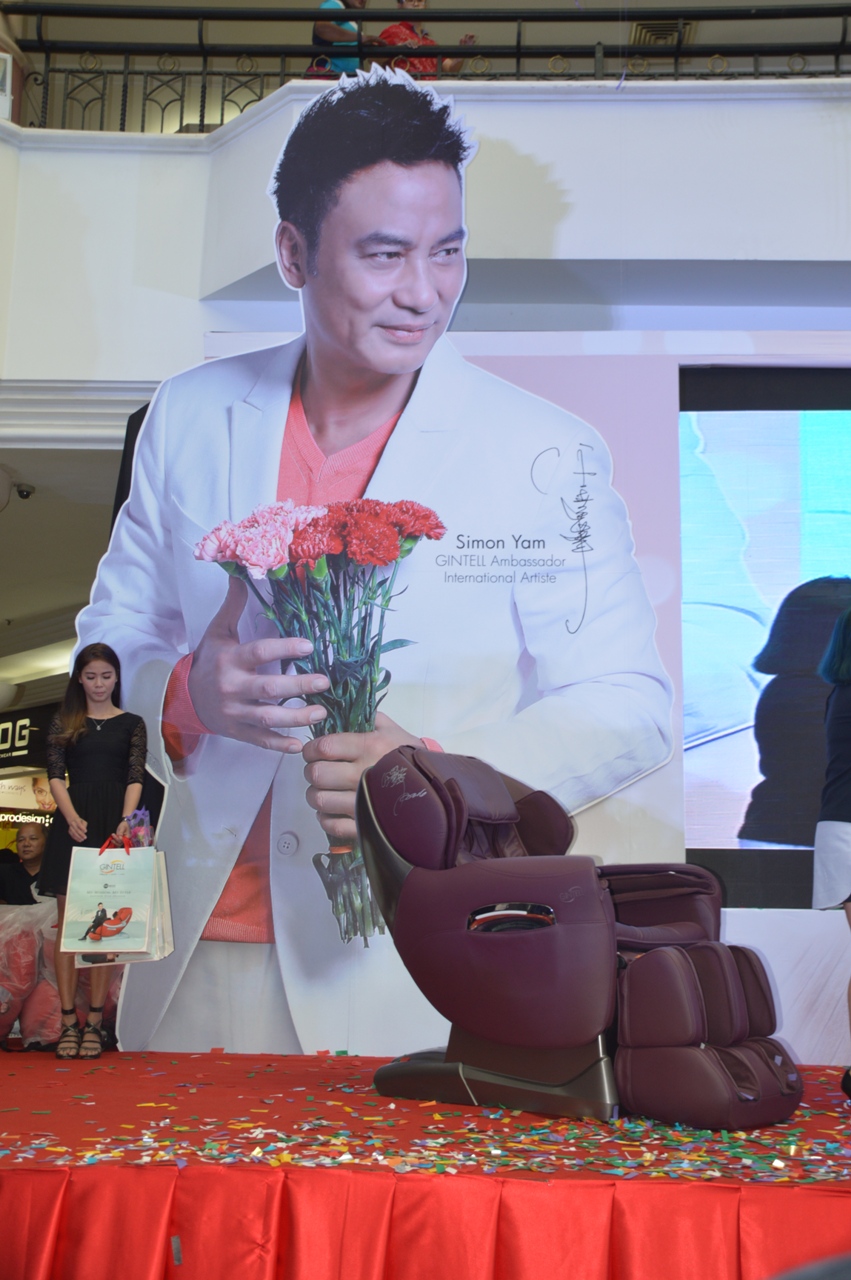 GINTELL was founded in 1996 and has 107 showrooms across Malaysia which got the brand inducted into the Malaysia Book of Records as Malaysia's Largest Healthcare Products. In conjunction with Mother's Day celebration, GINTELL offers a promotional sale on the GINTELL DeWise Care Massage Chair and the De'Vano S FUNtastic Sofa for only RM10,988. Customers who puchase the GINTELL DeWise Care Massage Chair using Maybank credit card customers are entitled for a further rebate of RM2,000.
For more information, visit GINTELL outlets or website gintell.com.