We know that natural supplements and vitamins are required in our daily intake of food to help our body function the way it should.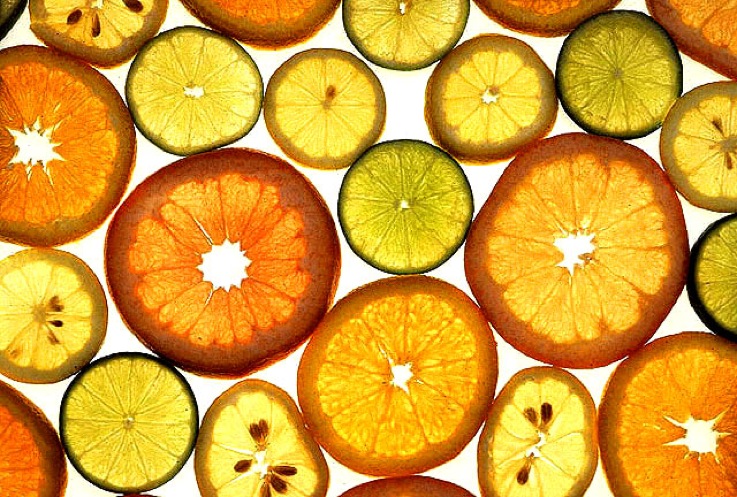 Not only are natural supplements and vitamins sold in pills at our local pharmacy, but take a walk down any beauty aisle, and you'll find that many of our skin care and beauty products are now infused with natural supplements and vitamins.
Why? Because not only is it good for consumption, but it also has benefits when applied externally. One case in point of this is Vitamin C, and because our tissues don't store Vitamin C, we need to consume it on a regular basis or include it in our beauty routine.
Also read: Natural Supplements and Vitamins to Boost Your Healthy and Active Lifestyle
Benefits of Vitamin C for our Skin, Hair, and Health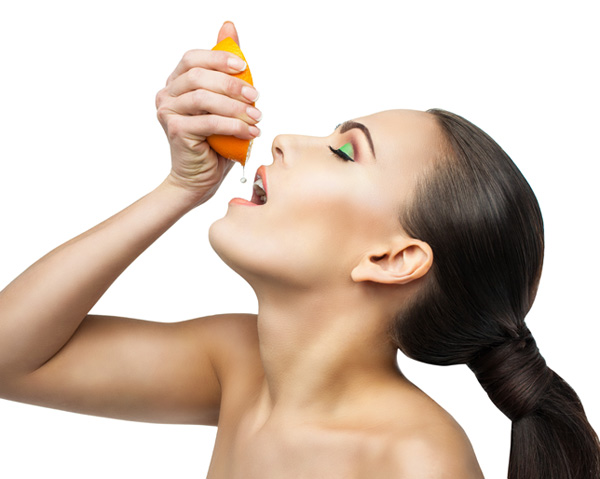 It's great for our immune system and helps ward off the common cold
It helps you burn fat and maintain a healthy weight
It helps protect your skin against the harmful sun rays because it is a great antioxidant and prevents free radicals from causing cellular damage
It helps produce collagen which is responsible for keeping your skin firm and tone. This is a great anti-ageing tool and helps reduce fine lines and wrinkles
It helps to heal wounds faster and replaces damaged tissue
It lightens skin discolouration, age spots, and freckles, and other types of sun damage
It improves hair growth and can be useful in fighting dandruff
It helps prevent hair loss which results in thicker, stronger hair
In a nutshell, when incorporated into your daily skincare lineup, well-formulated products containing vitamin C can provide a range of benefits that keep your skin younger-looking, longer!
Beauty Products with Vitamin C
Safi Balqis White Trilogy System 

For those who are interested in fairer skin, the White Trilogy System is tested scientifically to whiten skin by penetrating through the inner layers with three key ingredients, include Kiwi Extract. Kiwi extract's antioxidant and gentle exfoliating properties help to generate cell turnover to improve complexion for radiant skin. Highly rich in vitamin C (2 times higher than lemon) it assists in the skin lightening process.
Shaklee Vitamin C Supplement (500mg)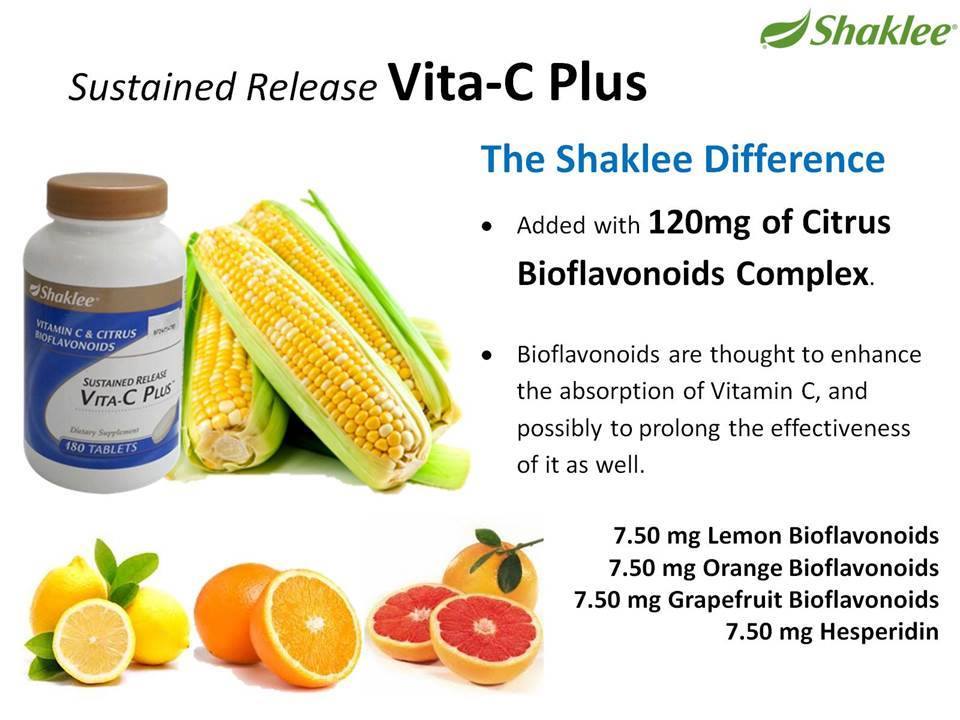 Available in Sustained Release and Chewable formulas, Vitamin C has been shown to support immune health and help maintain natural antioxidant defenses and cell integrity. The Shaklee formula uses proprietary sustained-release system that delivers the vitamin C equivalent of one-and-a-half oranges every hour for five hours. It helps maintain natural antioxidant defenses, cell integrity, and the health of eyes, teeth, gums, bones, muscles and blood vessels.
The Body Shop Vitamin C Product Range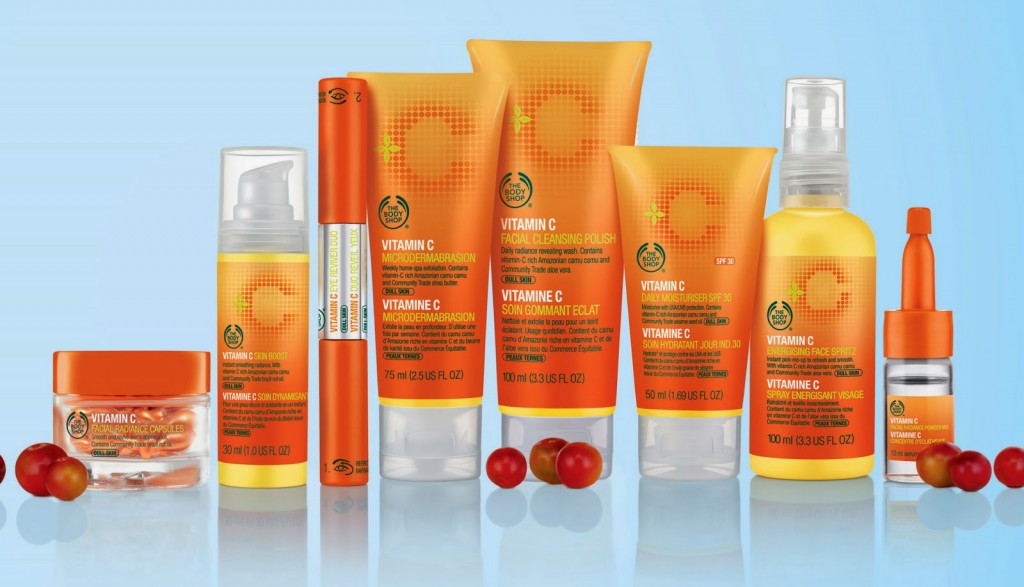 Comes equipped with every product you might imagine you need. It's the perfect antidote to tired skin and comes with Vitamin C moisturisers, a brightening microdermabrasion scrub, Vitaminc C radiance capsules, and facial radiance powder mix (to name a few).
Wild Products Vitamin C Facial Serum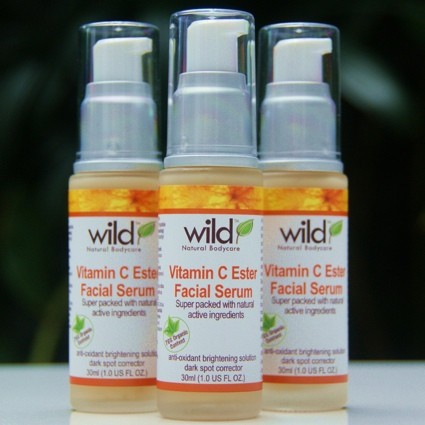 This high performing yet light serum is packed full of Vitamin C esters to combat the signs of ageing by encouraging collagen production, brightening and softening the skin while firming it. Fresh citrus scents and skin nourishing benefits from pure essential oils protect against further damage giving you a radiant and youthful complexion.
C20 OST Original Pure Vitamin C Serum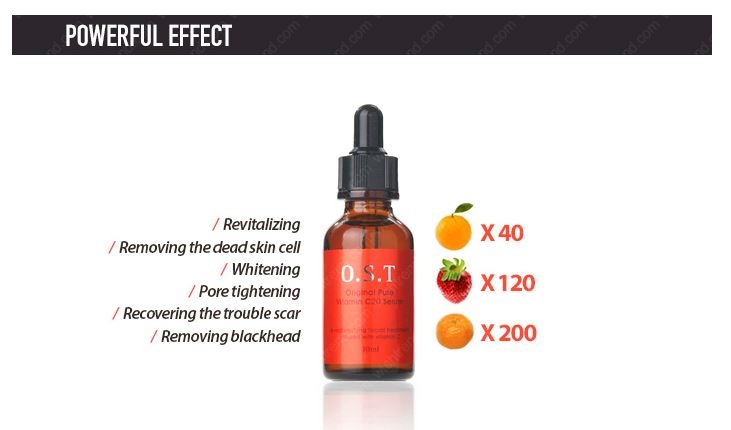 Wonderfully formulated as a replenishing facial treatment infused with vitamin C, this serum features a superb concentration of 20% L-ascorbic Acid, plus plenty of natural antioxidants to dramatically fight signs of aging, giving you radiant, bright and youthful looking skin. Made in Korea.
– Cover Image: forhealthyliving.net
Recommended for you: