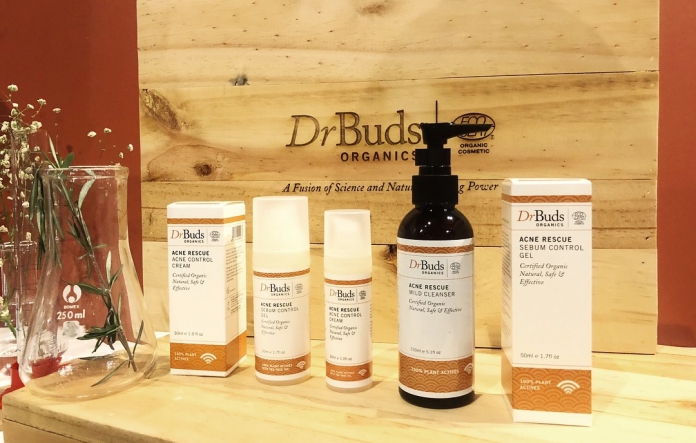 Dr Buds Organics, a new brand from Buds Organics, created out of a father's love for his children that suffers from eczema and sensitive skin recently made held its media launch to share about the four ranges that the targets acne and eczema-prone skin, and hair loss and dandruff.
Dr Buds Organics is proudly made in Malaysia and is also one of the few organic personal, skin and haircare treatment product ranges in the world to have the ECOCERT (one of the world's largest and most recognized organic certification bodies) certification so you can rest assured that their products are created with the safest, purest, and most effective natural ingredients! And their products are not tested on animals.
Co-founder of Buds Organics, KK Soo along with Dr. Amir Hamzah Dato' Abdul Latiff, Allergist and Immunologist of Pantai Hospital Kuala Lumpur shared about the efficacy of the products and how much it has helped their children's and their own skin.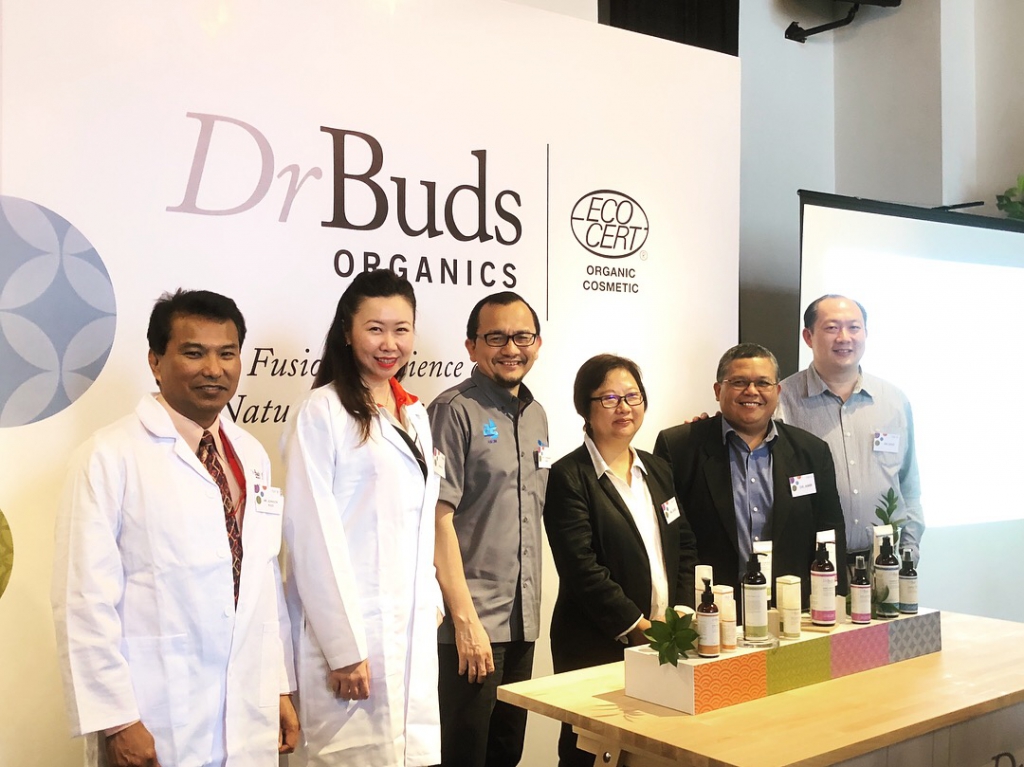 Dr Buds Organics fuelled by the fusion of science and nature's healing power has four ranges of products to treat specific skin conditions! Read more about each range below.
1. Acne Rescue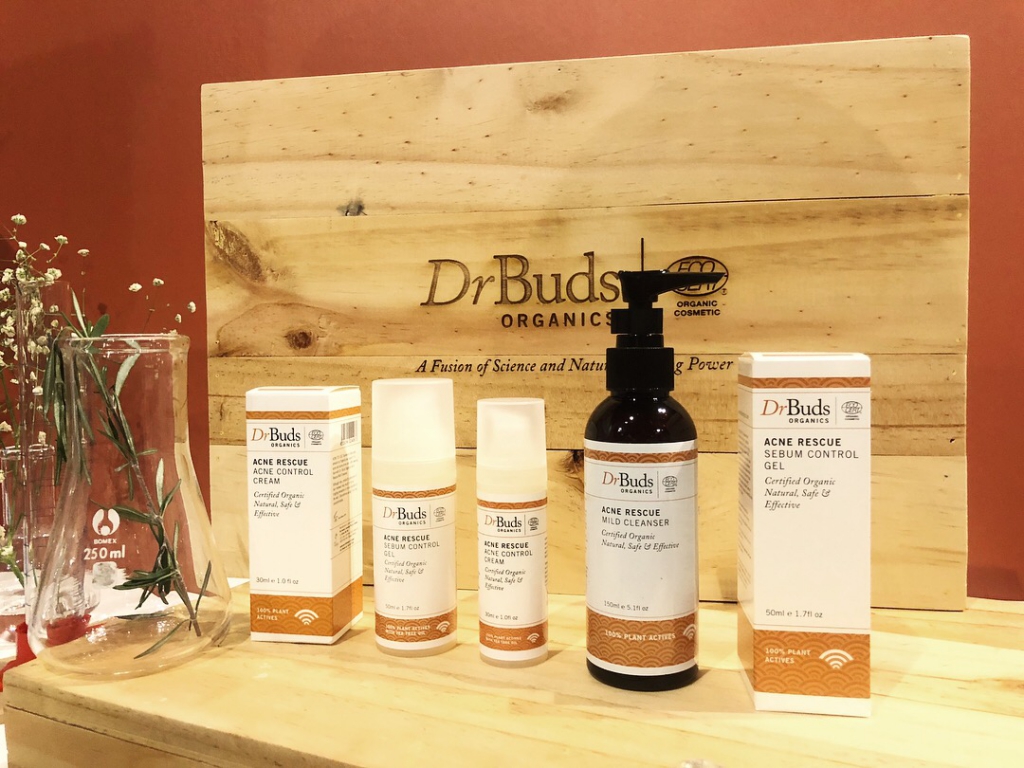 Prevent and treat acne with this range that is infused with Organic Totarol extract and Tea Tree Oil for its antibacterial properties, Alpha-Glucan Oligosaccharide to stimulate the growth of good bacteria, and Organic Licorice and Aloe Vera extract to soothe irritation and inflammation. The Acne Rescue range is consists of a:
Mild Cleanser (RM75.90, 150ml)
Sebum Control Gel (RM82.90, 50ml)
Acne Control Cream (RM75.90, 30ml)
2. Easy-Clear Rescue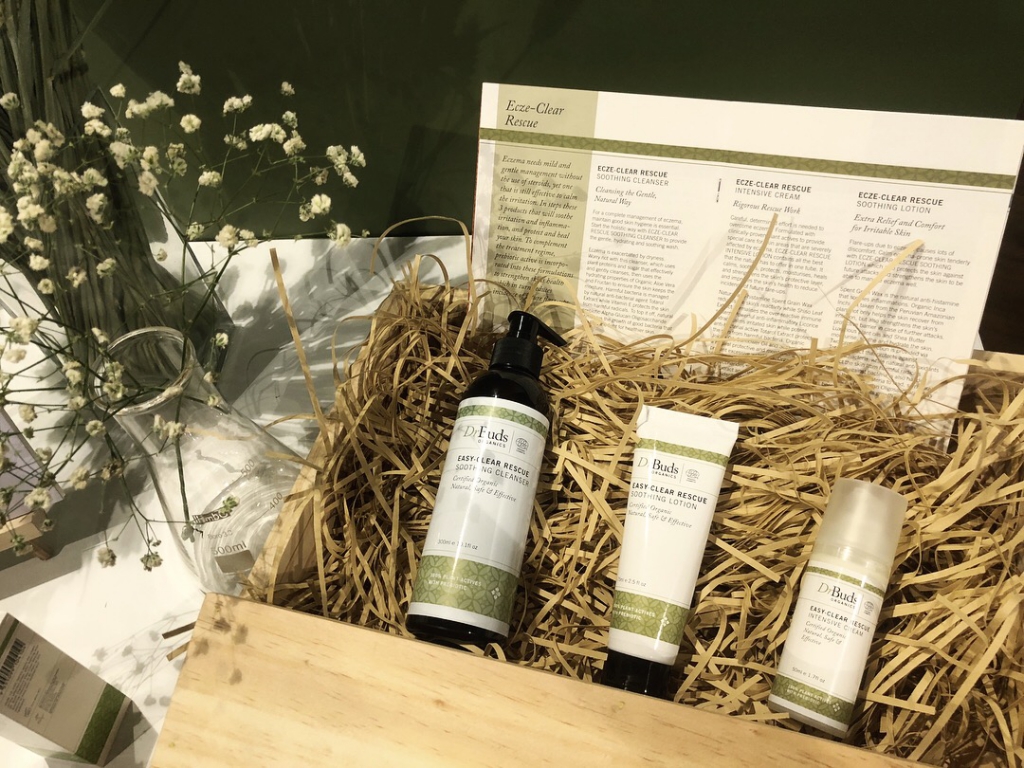 Perfect for skin with eczema, this range is formulated without steroids, instead it contains probiotic actives to strengthen your skin's health and soothing, moisturizing ingredients such as Organic Fructan, Spent Grain Wax, Inca Inchi Oil, Jojoba Oil, Sunflower Oil, Sesame Oil, and natural vitamin E, now your skin is will be protected and healed. The Easy-Clear Rescue range is consists of a:
Soothing Cleanser (RM69.90, 300ml)
Soothing Lotion (RM79.90, 75ml)
Intensive Cream (RM86.90, 50ml)
3. Dandruff Rescue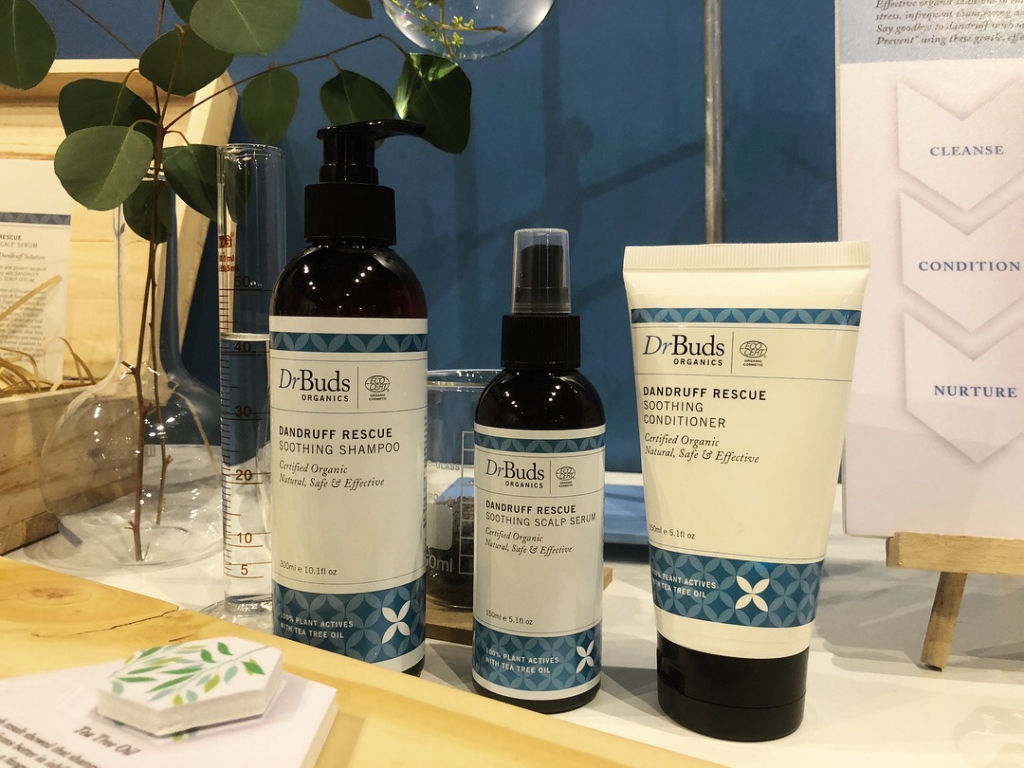 Say goodbye to dandruff and hello to a healthy scalp thanks to this range that infuses a synergistic combination of Sodium Caproyl/LauroylLactylate, Zizyphus Joazeiro Bark Extract and Organic Tea Tree Oil to restore your scalp to a healthy condition, relieves itchiness, and keep dandruff away. The Dandruff Rescue range is consists of a:
Soothing Shampoo (RM69.90, 300ml)
Soothing Conditioner (RM49.90, 150ml)
Scalp Serum (RM79.90, 150ml)
4. Hair Loss Rescue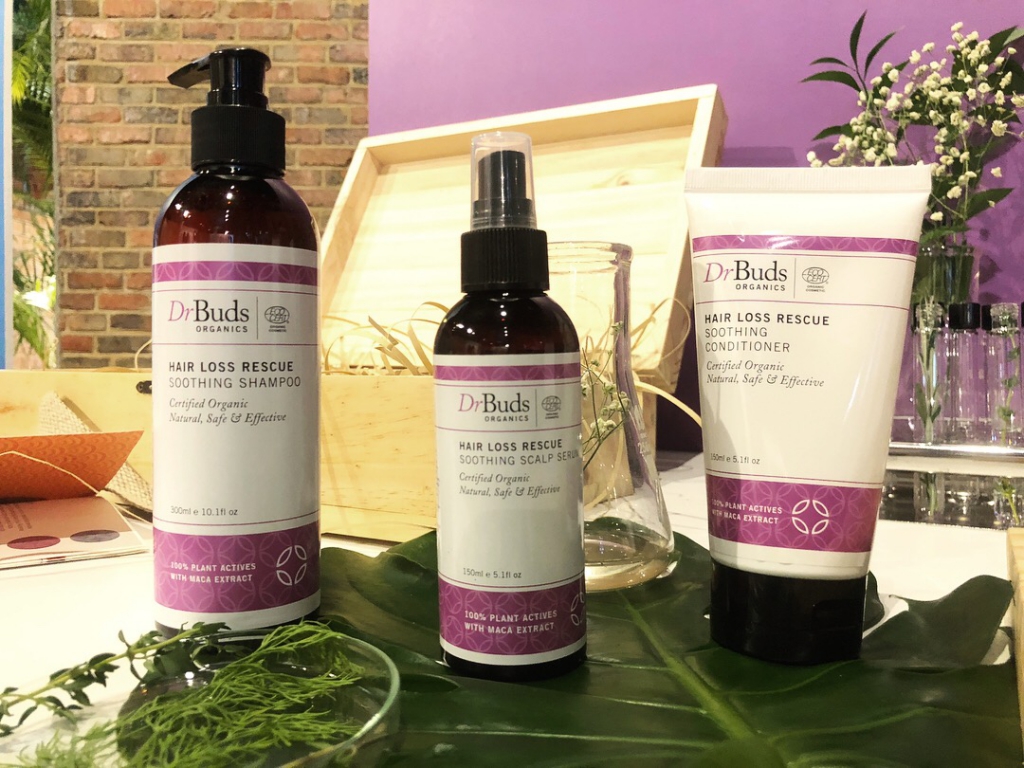 Reinvigorate your hair growth naturally with this range that contains nurturing ingredients such as plant-based amino acids (Lepidium Meyenli Extract from Maca), vitamin E, essential oils (Virgin Coconut Oil) and, sugar-derived cleansing agents to protect your scalp and improve hair growth. The Hair Loss Rescue range is consists of a:
Soothing Shampoo (RM69.90, 300ml)
Soothing Conditioner (RM49.90, 150ml)
Scalp Serum (RM79.90, 150ml)
Dr Buds Organics will be exclusively available at selected Guardian outlets, Guardian's e-store and Pantai Hospital Kuala Lumpur from 1st August 2018 onwards.
For more updates, visit http://drbudsorganics.com/ and Dr Buds Organics' Facebook.
Read also: Be Careful! What You Use on Your Hair Can Affect Your Skin