Who would have thought that what you put on your hair can affect your skincare condition? I know I was pretty ignorant to this up until recently. It started when I noticed I would breakout along my hairline, especially along my forehead. A friend of mine told me it could be due to my hair product, and I recall I had just bought a new leave-in conditioner (leaving the brand unknown for now since I don't want to accuse a direct correlation to break outs with using it).
Related: Could You Be Washing Your Hair Wrong?
Why does this happen?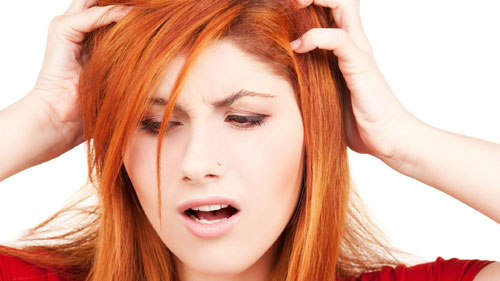 Some products cause blockages in our pores – which means they don't breathe as easily and whatever gets trapped in our pores, well basically stays in our pores. This usually happens when you use styling product that promises to last all day long – think wax, gel, curling creams, etc. They may do a good job, but they also might trap your pores so keep a look out for any pimples along your hairline.
Did you know that hair spray can cause flaking too? It's due to the chemical in the spray – especially if they are filled with alcohol. It causes dryness and flaking so it's best to look for alcohol-free products, or ones that are organic and natural.
I also noticed that when I was pulling off the heavy bang look, I had a few more breakouts around my forehead. A simple explanation for this and I think this is pretty obvious to all. Oil from your hair gets onto your skin and causes you to break-out. So be sure to use the right products, dry shampoo on your scalp if you're prone to oily hair, and don't overload it with product if your skin is particularly sensitive.
Chemical treatments are also evil – at times. If you're sensitive, all that chemical and alcohol and manufactured product can lead to irritation and allergies. You'll be surprised that it can spread from your scalp, so always do an allergy test before you do a full-head treatment.
What do you need to do?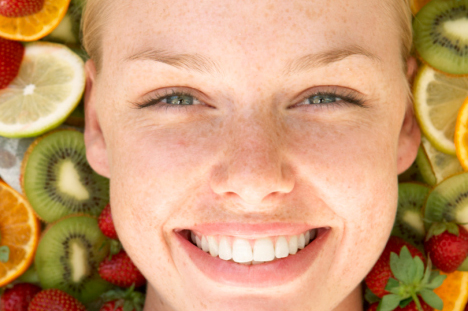 Well one size does not fit all when it comes to hair styling and products that you use. It's a lot of trial and error and you need to understand your hair type, your skin type, and how sensitive your scalp is.
Are you the kind that needs to focus on organic and natural products – like argan oil, coconut oil, jojoba oil? Or if your scalp is a little tougher – then perhaps are you using too many products? Do you use deep cleansing shampoo to really clean your hair of product build-up at least once a week?
I'm still trying to figure it out myself but hopefully this will help as a guide to get you to start thinking about being a little more conscious and self-aware if you are prone to breakouts.
Also read:
8 Ways to Prevent & Stop Your Hair from Falling Out
7 Beauty Routine Tweaks that Make a Big Difference