Arian oil, also known as Moroccan oil, is made from the kernels of the argan tree fruit that grows almost exclusively in Morocco. This oil is one of the rarest in the world due to the small supply and the limited growing area – but boy are they packed with nutrients, including fatty acids and Vitamin E that are beneficial for our hair (and skin). 
Unlike other oil producing trees, argan bushes grow extremely slow. In 1998, thus, UNESCO declared the argan forest in Morocco as a Biosphere. It's sometimes also referred to as 'liquid gold' and has been used for centuries. Now with more products recognising its amazing benefits, they have created products that are readily available off the shelf. Or, when you make your next trip to Morocco, be sure to buy a whole bottle of 100% organic argan oil.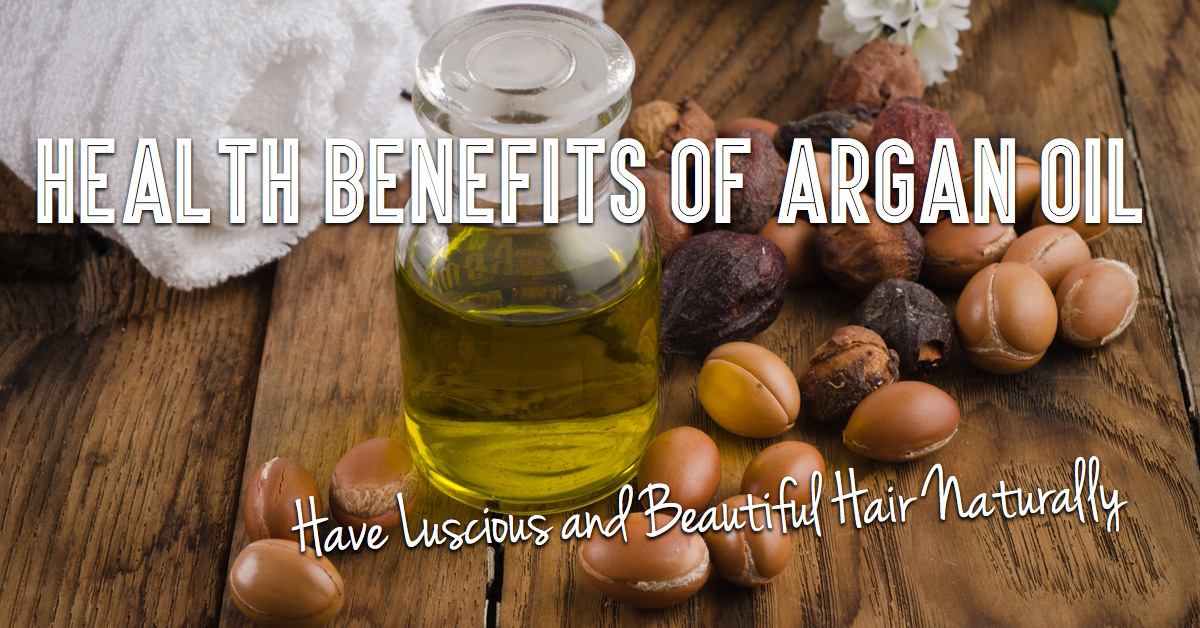 Benefits for your hair and getting luscious locks 
As a styling product before or after heat 
Instead of using those high chemical hair styling products, use this natural oil to style your hair every day. Hair styling products often contain harsh chemicals that affect the natural shine of the hair. Repetitive usage of chemicals on hair will damage hair shafts and the kertain protein naturally found in human hair. However, this oil works as a magic on your hair. It effectively improves your hair's texture by minimizing frizz and creating shine. Only a few drops of argan oil will last the whole day and leave your hair looking great.
Before using the blow dryer or a styling iron on your hair, use this oil as a safeguard heat styling product. The rich oil protects your hair from high heat and damages due to heat styling. Also, it provides your hair natural nourishment with lush locks and healthy shine.
Related: We Love These Ways to Style Short Hair! Do you?
As a leave-in condition
After taking the shower, you can use a few drops of this oil on your hair as a leave-on conditioner. Use it when your hair is still wet for the best results. The hydrating and moisturizing properties of this oil will work wonderfully on your skin and hair. It is a great product for those who regularly style their hair using a curl or straight iron. Personally, I use this after my shower to help tame frizz and detangle, it works wonders!
As a treatment for dry hair 
If your hair is dry and lifeless, then use this oil to massage your scalp. You can also leave it overnight for the best results. Hot oil treatment is an effective solution for nourishing dry and damaged hair. Argan oil has positive results in making damaged hair soft, shiny, and hydrated.
As a scalp treatment for dry skin 
As this oil is a great hair moisturizer, you can use it as your hair treatment oil too. Using this on your scalp will nourish your hair and reduce dry scalp. Argan oil can be directly applied onto your scalp. You can also use it as the warm oil for the best positive results. Warm about 4-10 drops of argan oil by rubbing between your palms. Apply the oil onto your scalp and massage well. You can apply some oil on your hair too. Now place a shower cap and leave the oil on your hair a few hours before shampoo. You can also leave it overnight if you have dandruff or dry scalp. Do this treatment twice per week to get rid of dandruff.

Here are a few products you can buy with argan oil  
KIEHL's Superbly Restorative Argan Dry Oil
Josie Maran Argan Oil (available in Sephora)
Melvita Repairing Argan Oil (available in Melvita)
Marc Anthony Argan Oil of Morocco range (available in Watsons)
Watsons Natural Argan Oil Hair Shampoo (available in Watsons)
The Body Shop's Wild Argan Oil range
– Cover Image: cctv-africa.com
You may also like: Benefits of Using Coconut Oil in Your Beauty Routine