We all want our perfume to last longer through the day, don't we? I always wish that by the time I'm about ready to leave work – that my perfume would still be as fresh-hitting as it was when I started my day. Or even when I'm about to head out on a date, don't we want to smell the best for our beau?
I'm a fan of perfume and have plenty of bottles to show for that. In fact, I think I have a little addiction because I can't stop myself from buying a new scent (even though I have 10 other bottles to finish).
Related: How To Make Our Makeup Products Last Longer?
So how do we make our fragrance last, you ask? Look no further!
1. Don't store your perfume bottles in your bathroom or in any area that is damp and warm.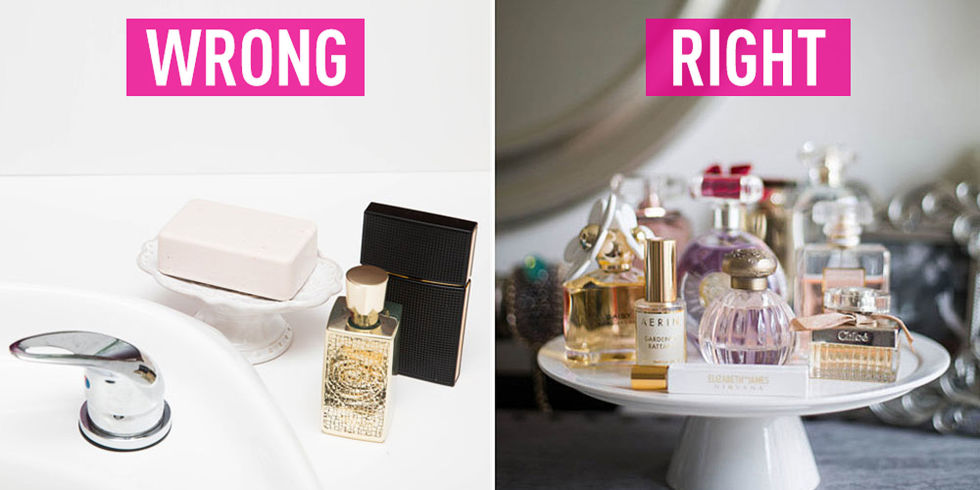 The quality of fragrance is broken down when it is exposed to too much heat, light, and humidity. Store your performs in places that are cool and dry, and away from windows.
2. Vaseline to the rescue! Rub it on your pulse points before spraying perfume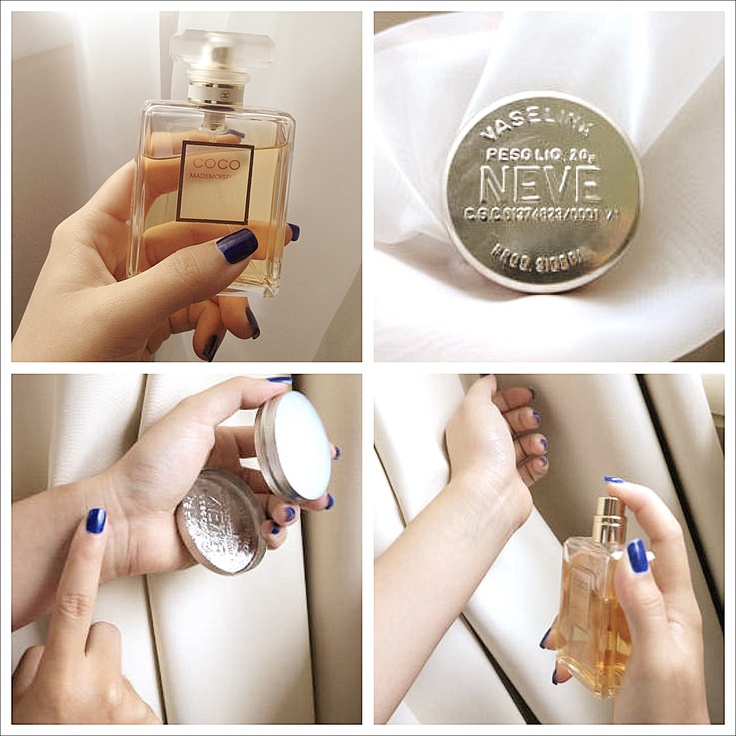 Vaseline will hold the fragrance longer, it almost creates a reason for your fragrance to bind to you.
3. Moisturise first and then spritz your perfume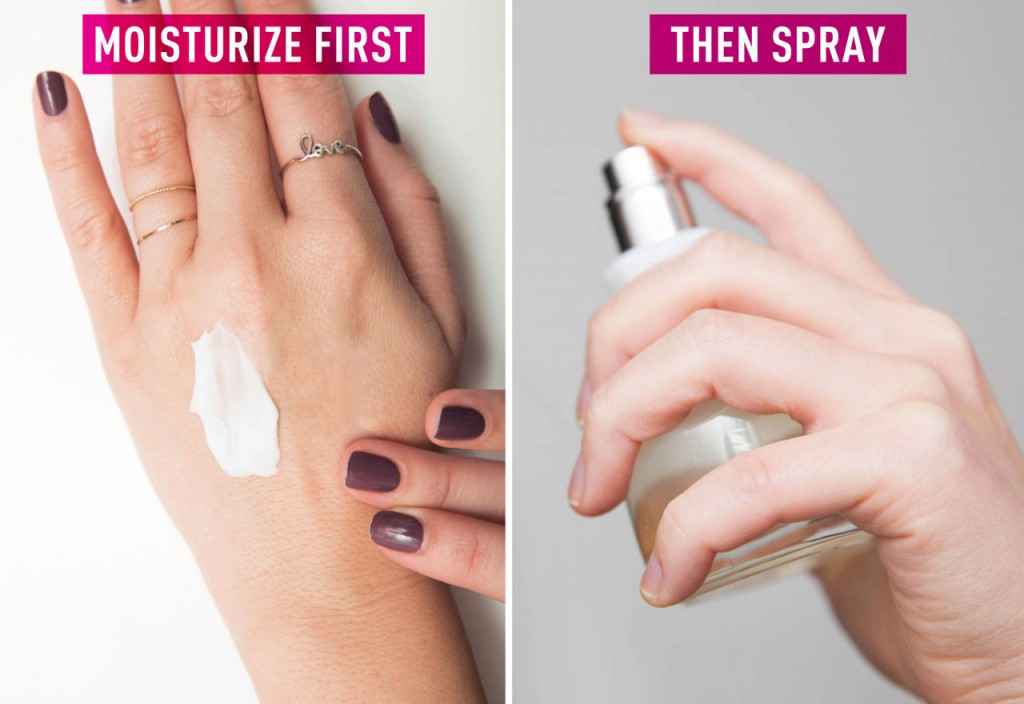 Anything that leaves a bit of oil or stickiness to your skin, will make perfume last longer. So if you're skin is particularly dry, moisturise before you spritz.
4. Spray right after taking a shower while skin is slightly damp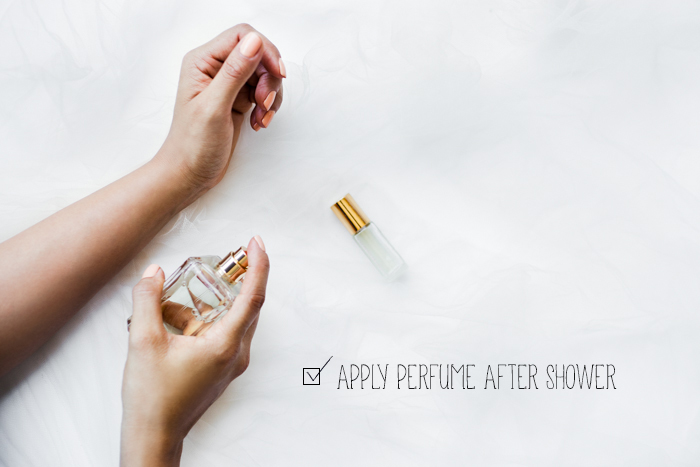 The moisture on your skin will help lock in the scent – similar to using vaseline and moisturiser. If you combine all three, wow you're going to be a walking perfume stick (and we're not sure that's the best thing – keep it subtle).
5. Don't rub your wrists together after you spray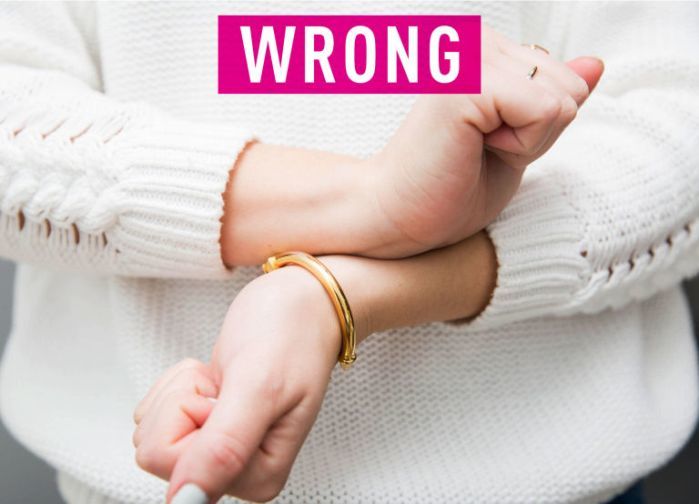 This might seem counter-intuitive as we tend to see this being done EVERYWHERE. But I've just learnt this is not the way to keep your fragrance lasting. Rubbing your wrists together helps the alcohol dissipate faster, which means your perfume isn't going to last.
6. Spray at pulse points and warm areas of your body
Where are these spots?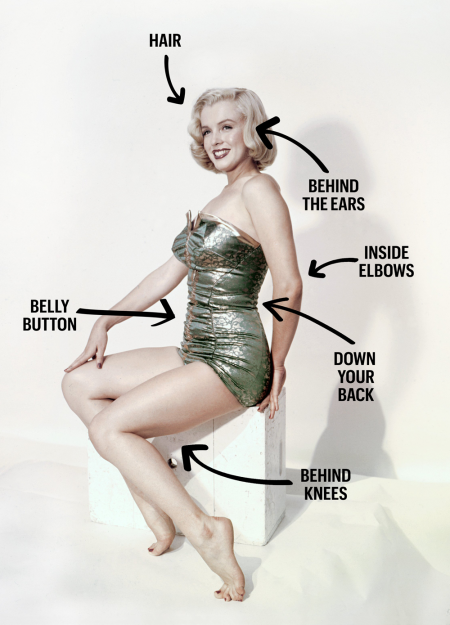 On your wrists
Inside your elbows
On your neck
Below your midriff
Behind your knees
Behind your ears
7. Spray your fragrance and slowly walk into the mist
If you can't stand perfumes that are too strong, walk into the mist after you spray the air with perfume. This helps distribute the perfume across your body.
Give these few tips a go and you're sure to have your scent lingerrr as you walk through a room 🙂
– Cover Image: journal.gemfive.com.my
Shopping Guide: