This Chinese New Year will be an abundant one for very lucky Uber Eats consumers, with an exclusive gold-flaked Yee Sang from popular Uber Eats restaurant partner Ruyi & Lyn. The top five Uber Eats consumers had their Yee Sang delivered with fanfare on Uber Eats-branded Vespa motorcycles accompanied by the God of Prosperity and a lion dance troupe.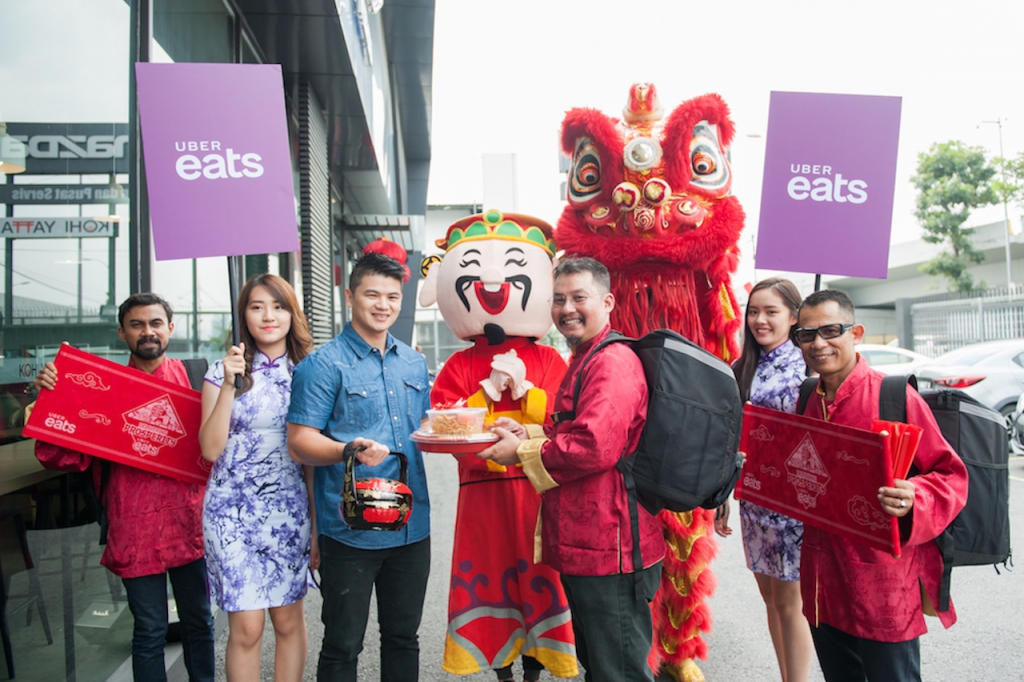 Ruyi & Lyn, known for its creative gastronomic offerings, has specially custom-made the Yee Sang packages to include unique ingredients like 24 karat edible gold flakes, salted egg yolk fried chicken and fish skin, among the usual condiments of this popular must-have Chinese New Year dish.
The five lucky Uber Eats consumers were chosen based on having placed the most orders through the Uber Eats app between 1 and 5 February 2018. The Yee Sang packages were delivered to them within the Klang Valley and selected Petaling Jaya areas, including Bandar Utama, TTDI, and KLCC where the winners were situated.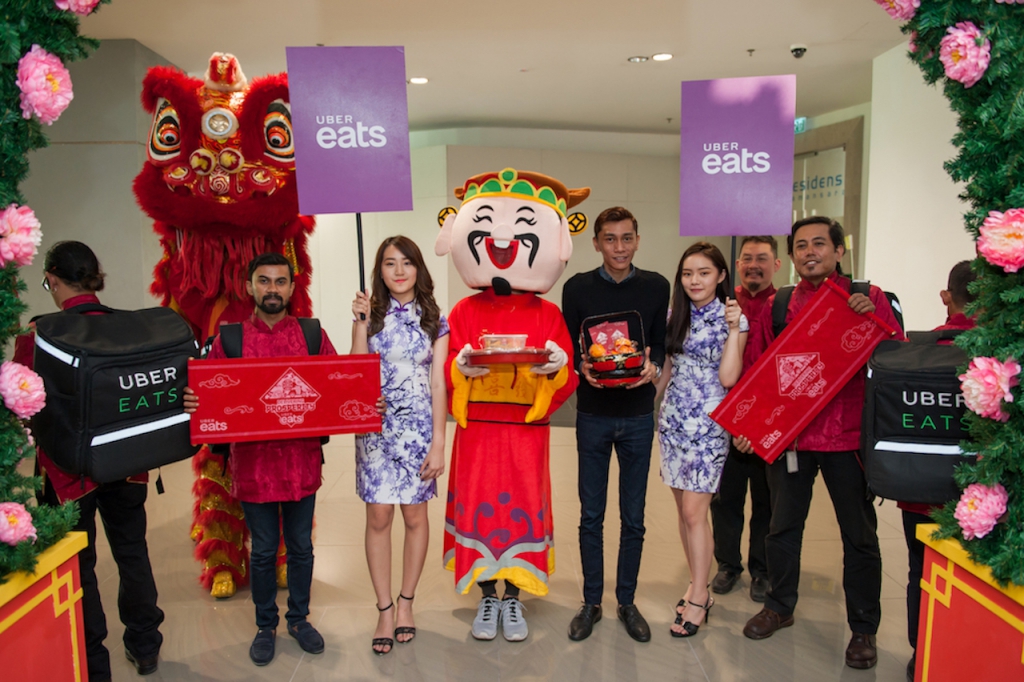 According to Shri Chakravarthy Gopalakrishnan, General Manager for Uber Eats, Malaysia and Singapore, "Chinese New Year is a wonderful celebration that is steeped in tradition. At Uber Eats, we want to show how technology can help enhance and even renew long-held traditions. How would a young Malaysian family change the way they have their reunion dinner with the ease and convenience of ordering food at the touch of a button? We believe smart innovation can make it easier, more convenient, and less stressful to enjoy meals. That way, families can spend more time being together this festive season. This is our way of wishing Malaysians a prosperous and abundant Chinese New Year!"
To thank all consumers for their continuous support, Uber Eats is offering a special offer exclusive for the month of February 2018. Get more "ong" this month with unlimited free delivery and no minimum order using the promo code EATSCNY, valid for new users only till 11:55 pm, 28 February 2018. To find out more, visit www.ubereats.com.
Read also: UberEATS New Features Make Foods and Restaurant Findings Much Easier