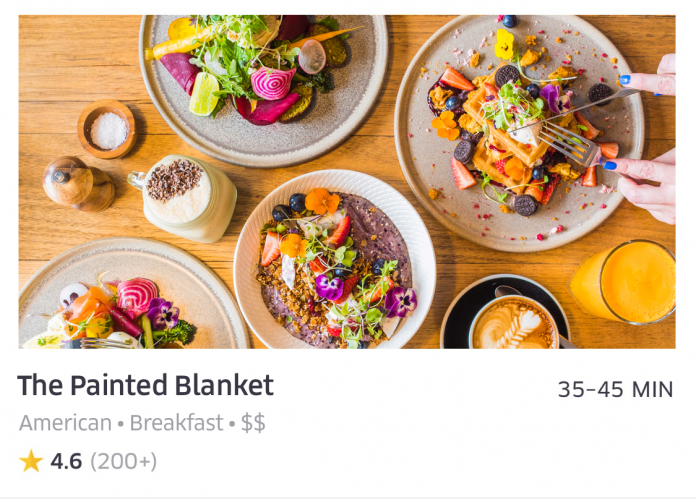 UberEATS launches two new features to make it easier for consumers to discover, explore and try new food and restaurants in their city. They understand that making a choice for dining can be daunting as there are so many restaurants around the world, therefore they have focused on the right features that are able to help you find what you're feeling and hunting for.
Step 1: Mix selection with quality feedback
When you open the UberEATS app, you see nearby restaurants grouped by a number of characteristics (delivery time, cuisines, etc), but after rating everything from your ride to your food experience, we've heard time and time again that recommendations from others matter when deciding what's for dinner. That's why starting today, they're showing the latest UberEATS community ratings to you. Sharing ratings is a win-win, as restaurants can use this real-time feedback, including detailed comments on their Restaurant Manager dashboard to grow their business.
Step 2: Bake-in personalized menu recommendations for each restaurant
Personalization is another key ingredient for an informed dinner decision. That's why the UberEATS already have a personalized feed to ensure you see restaurants that fit your taste the second you open the app. But having a set of recommended restaurants only gets you halfway there– you want Italian food, but is pasta or pizza for dinner? Starting today, they're going deep on this idea, with each restaurant displaying dish recommendations tailored to your taste, based on how you use the app. Restaurants are excited about this upgrade, too– as menus can dynamically fit customer's varying taste and avoid being overwhelmed by a lengthy menu. It's a match made in convenience and culinary heaven.
Step 3: Fold in your favorites
As UberEATS blends community ratings and personalized recommendations to help you find what you're craving, the critical final touch comes from you. It should be easy to find your go-to options and find what you've already discovered is your favorite. From now on, when you "favorite" a restaurant, it'll stay at the top of your feed.
UberEATS puts thousands of culinary options at your fingertips and they will continue cooking up ways to make it easy to enjoy them all for whatever occasion. So whether you're passionate about pasta, an avocado toast aficionado or bonkers about burritos, the UberEATS app is now built better than ever to help you find more of the food you love at the push of a button.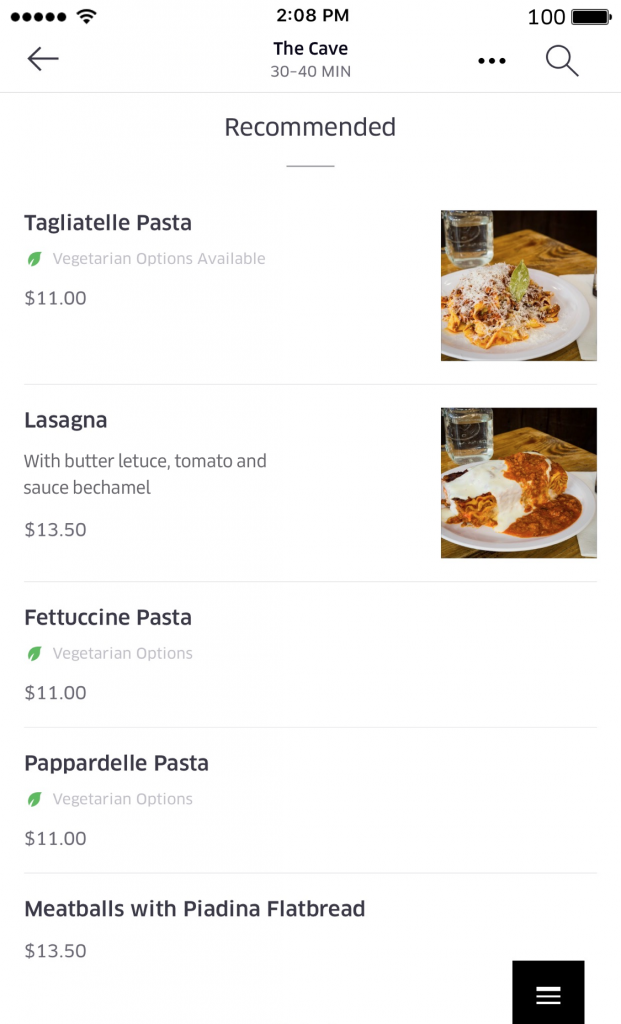 To try the UberEATS experience, follow the following steps:
First, download UberEATS on Google Play or the App Store or head to ubereats.com.
Tell us where to deliver – add your home, work, or any other address or location you'd like.
Browse local restaurants – search for your favourite local spot or try something new.
Check out with a tap – pay with your card already on file and enjoy free delivery during the introductory period.
Track your order – watch as your order is prepared, picked up, and delivered right to you.
Read also: How to Satisfy Your Deepavali Cravings at Home? Try UberEATS