Vietjet Malaysia is turning 5 and they are throwing a massive street party of exciting activities, discounts, and freebies for you.
This 2-day street party will be held at Tapak Street Dining, Malaysia's popular street food and food truck haven on Jalan Ampang, from December 30 to 31, 7pm to 11pm.
The event will mesmerise visitors with hot acts which have wowed local and global audiences in the past. These include Inversion, the street dance crew known for their distinctive style and choreographies; Ruffnecks, the K-pop dance sensation with their through-the-roof energetic ensemble and Dusty Tune productions with their stellar line-up of live band gigs ranging from soulful R&B tunes, standard jazz numbers, as well as a good deal of hi-energy pop covers.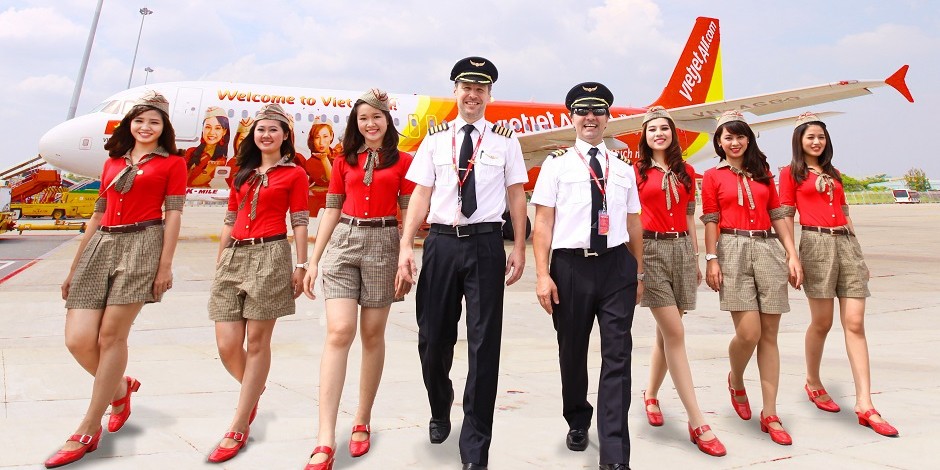 On top of that, what is perhaps most exciting is that visitors could very well also find themselves taking to the skies soon enough with Vietjet to exciting destinations. This is all thanks to Vietjet's Golden Aircraft Hunting Game, which visitors will be able to participate in during the event. All they have to do to participate is log in to Vietjet's mobile microsite to get their confirmation of attendance, and then play the Golden Aircraft game which could see some players winning promotional codes, redeemable for flight discounts of 30%, 50% and even 100% on Vietjet – truly a golden opportunity indeed.
To add to the fun and happiness, guests flying on Vietjet between December 28, 2016 and February 28, 2017 will stand a chance to win free Vietjet airline tickets on lucky draws which will be held on random flights. Furthermore, travellers who book their tickets between 12pm and 2pm (Vietnam time) daily during this two-month period using Visa, MasterCard, JCB,AMEX, KCP, JCB or Smartlink will be entered into a draw to win a weekly prize of a small golden aircraft. One lucky winner from this pool will also stand to win the final grand prize of a 1-kilogramme golden aircraft!
Remember to attend Vietjet's street festivities in Tapak Street Dining and log on to www.vietjetair.com today for more information and discover the fun and excitement behind Vietjet!
Read also: 
VietJet Is Selling 300,000 Reduced-Fare Tickets On All Southeast Asia Routes;
Pamper Yourself With A Trip To Vietnam From RM 0, Courtesy Of VietJet