In case you missed the news, VietJet, the low-cost carrier from Vietnam, which has courted attention months ago for its adverts featuring bikini-clad flight attendant, is now giving away 50,000 promotional flight tickets from RM 0 to celebrate their new international route connecting Kuala Lumpur with Ho Chi Minh City, Vietnam on June 1.
Nguyen Thi Thuy Binh, the Vice President of VietJet said that the launch of the new route was part of the company's plan to increase its operations in the Southeast Asian region. She further mentioned, "We will be operating one flight daily for the Kuala Lumpur – Ho Chi Minh sector and plan to increase the frequency in three months based on market demand."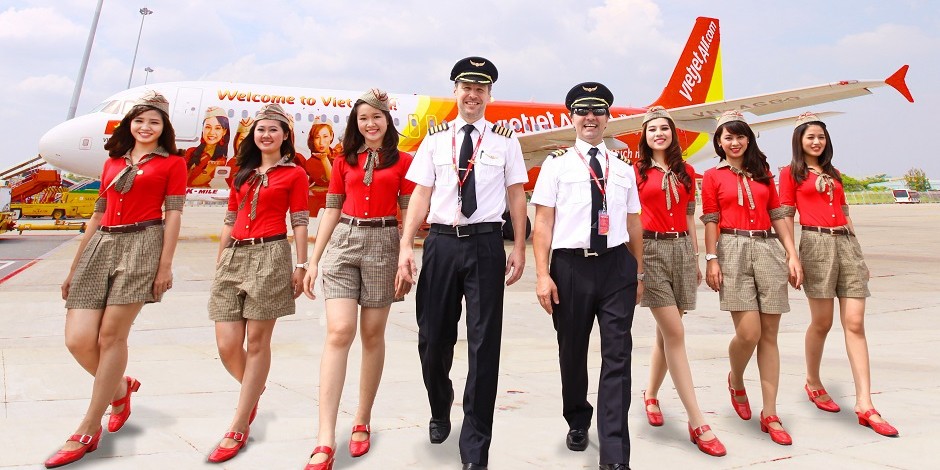 To-date, Vietjet has carried more than 20 million passengers since its first operations in 2011.
The promotion runs from today until April 18. For those who are interested to visit Vietnam, you can head on to their website to book your flight, and the flight ticket is valid for travel from June 1 to Oct 30 this year.
Fun Fact: Due to the bikini marketing stint, VietJet was able to grab more than 30% of the industry market share and is continuing to increase up to this day. Besides Vietjet was also declared as the Best Asian Low-Cost Carrier at the TTG Travel Awards 2015.
– Cover Image: static.thanhniennews.com