Experience interactive delight and bubble-filled fun with Dr. Bubble With Milkshake at the PJ Live Arts Centre on May 28 – 29, 2016. It's an hour of glee and excitement guaranteed as this two-way show encourages kids and adults alike to play and let their imagination roam free with the use of bubbles.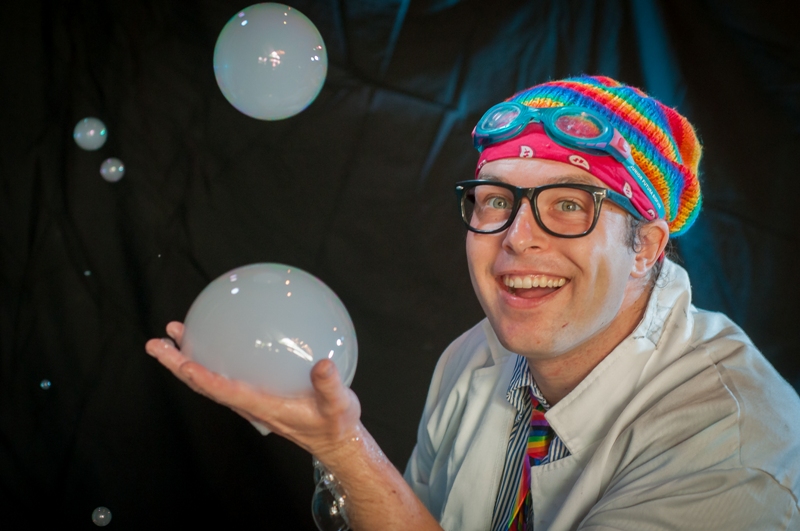 Dr. Bubble With Milkshake, an exclusive and interactive show designed for a young audience in mind. Dr. Bubble With Milkshake takes kids and adults alike into a fantasy world where bubbles in all shapes and sizes come together in a seamless story of chasing dreams and conquering one's fears. Showcasing bold and bright characters, music, humour and superb bubble tricks, Dr. Bubble with Milkshake will have you happily participating along in the show from start to finish.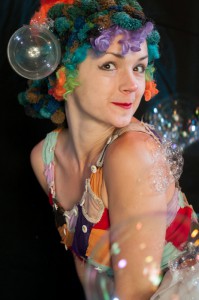 Directly from Edinburgh Festival Fringe, Dr. Bubble with Milkshake is a bubbly and colourful theatre work containing a full bubble magic show told through a relatable story for children and adults alike. Starring Australian-Romanian duo Iulia Benze and Kurt Murray, this cheerful production is a bubble show wrapped in the form of a children's play – Murray plays Doctor Bubble, a passionate bubbleologist who finds himself in the impossible situation of starting the world's greatest Bubble show because of a silly little clown named Milkshake (Iulia Benze) who keeps being afraid of everything and holding things up. Dr. Bubble must find creative ways, through bubbles, and the patience within himself to help Milkshake overcome her fears. The only way he can ever get to start his show and return to his most favourite thing, to make bubbles in every shape and size possible, with the help of children.
This show is a wonderful metaphor that teaches kids how to overcome fears through the magical art of making bubbles. Our only warning is, be ready to restrain your child as the temptation to run onstage and burst bubbles can be quite nigh.
This show is presented by Milestone Production, tickets are now open for sale at milestone-production.com. The tickets are priced at RM95 (premium) and RM65 (upper level) respectively, not inclusive of 6% GST and RM3 ticketing charge. Discounts up to 15% off regular ticket prices are available for ticket buyers before 24 April 2016.