As the year is fast approaching to an end, and many people are busy sorting out their shopping list for the Christmas gifts. For those busy people who have no time to do the shopping, don't be panic, as this newly launched QashGift digital gift giving platform can be your savior!
QashGift – Make gift giving so easy where you can send a gift to your loves one anytime anywhere.
With QashGift, it will make easy the process of selecting a right gift for your loved one, where the shoppers can rest assured that their recipients will receive the gift that they desire. How? Let us guide you through the simple and easy gift giving and receiving processes:
Gift Giving Process
Go to QashGift site and register an account for free, either using your facebook login or create one using your email address. Fill in your name, email address, mobile number, password and date of birth. The mobile number is important as you will receive a OTP code to active your account via the mobile number you registered.
Choose a merchant and select an amount of the cash voucher, from as low as RM20, and then select the friend who you want to give the gift to, from the friends' list. You can record your voice greeting or type your wishing message to the friend too. Proceed to make payment, and that's it, you have just sent a gift!
Gift Receiving Process
The recipient will received a QashGift QR Code at their QashGift account, and then they can pick up their own gift at the merchant store anytime by just allow the merchant to scan the received QashGift QR Code and verifying the redemption using the recipient's 6 digit pin.
That's all, sounds easy, right?! Let's try out this user-friendly, time-saving and smart QashGift for this Christmas season! QashGift is available in both desktop & mobile versions. QashGift app will be available from December 15, 2015.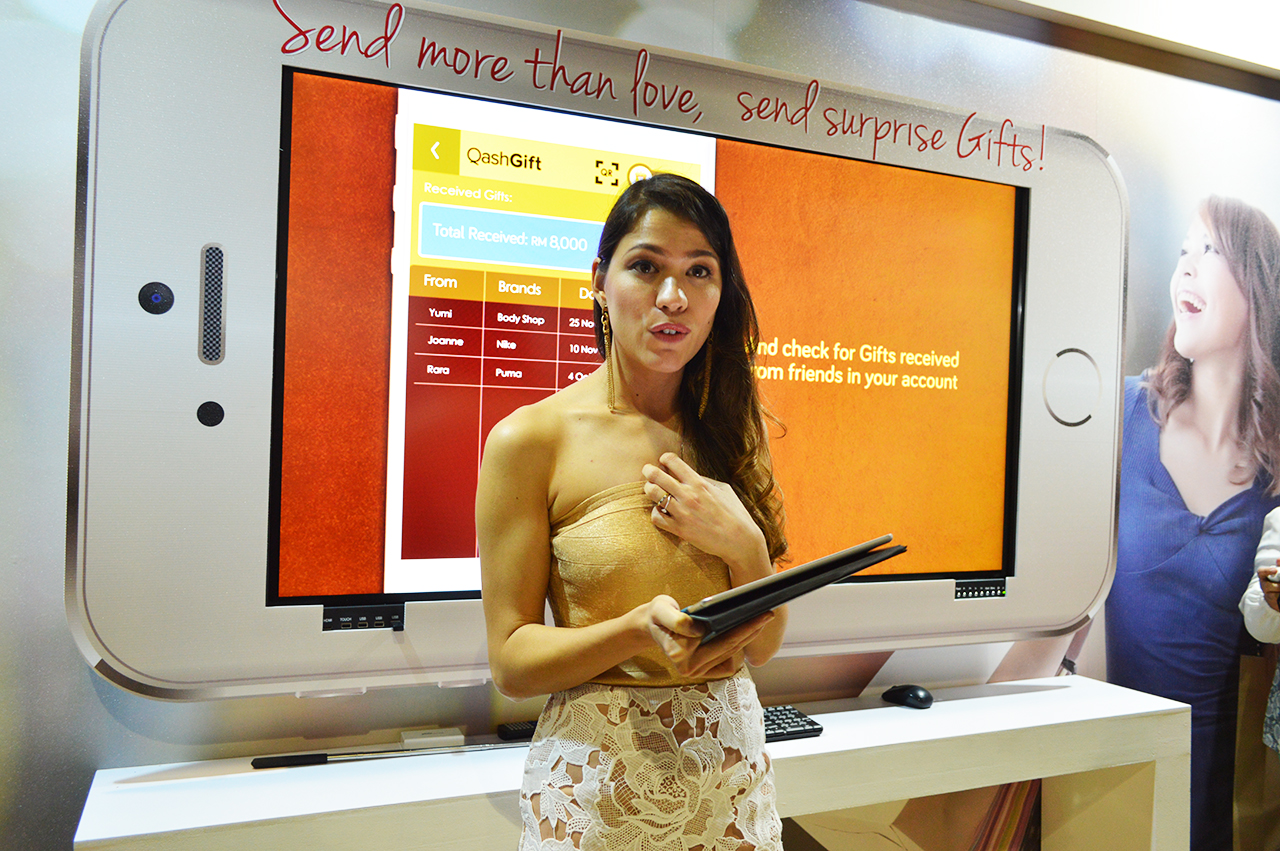 Good news to the retailers who are interested to utilize QashGift as a sale platform. You can sign-up you business account for FREE at the QashGift website or call 03-2035 5858.