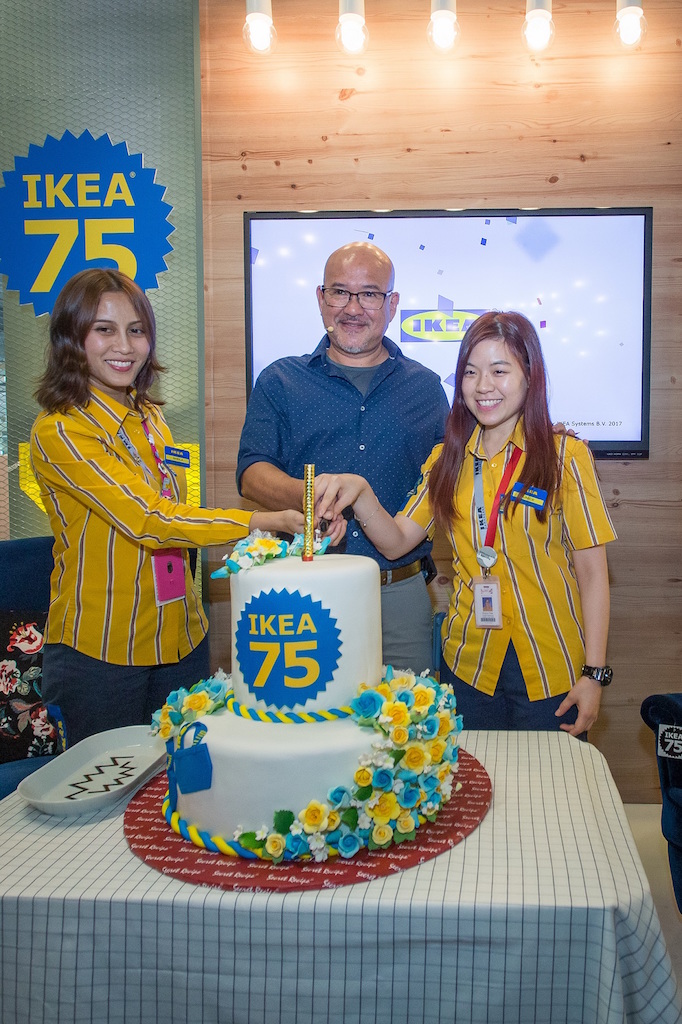 For over 75 years, IKEA is driven by the belief that furniture can be affordable without sacrificing principles of quality, design and sustainability. To celebrate its 75th anniversary this year, IKEA has introduced the GRATULERA collection that brings back some of the most loved products from three different time periods i.e. 1950-1960's, 1970-1980's and 1990-2000's.
The first wave of the iconic range from the 1950-1960's is available at IKEA stores and on IKEA.my from October 2018 onwards, followed by products from the 1970-1980's and 1990-2000's in December 2018.
Concurrent with the celebration of its heritage and the nostalgia of yesteryear, IKEA has unveiled its year-long focus in response to the evolving trends and people's needs at home. Make Home Count is a renewed proposition to help individuals and families of different composition organise their homes, create meaningful environment and spaces, as well as living the sustainable way.
According to the IKEA Life at Home study, having "too much stuff" is the single biggest cause of stress in modern homes. Therefore, the first focus area of the year-long theme, titled Make Home Count For You highlights on how to turn personal space into a sanctuary to rest and repair. The campaign is currently underway at all IKEA stores. Customers can visit IKEA Damansara, IKEA Cheras, IKEA Tebrau or IKEA online store to get inspiration, ideas and tips from the new room sets on display or start by browsing the new 2019 IKEA Catalogue.
For more information, visit www.ikea.my.
Read also:4 Ways To Make Room For Nature In The Comfort Of Your Home With These IKEA Inspirations