Unveiled at Microsoft Build and developed using the software firm's Azure cloud platform, the new BMW Connected app aims to be a driver's 'personal mobility companion.'
Initially available for North American BMW drivers with an iPhone as a free download, the new app aims to bring the same levels of curation, personalization and simplicity to transportation that most consumers experience in other areas of their digital life.
The app provides users with a host of remote vehicle-related functions such as being able to check on a car's location and fuel levels or to turn on the air conditioning, unlock the doors and, in the case of hybrid models, the state of battery charge.
Added to this is the ability to reserve a parking space, find a fuel station or charging point or an authorized mechanic.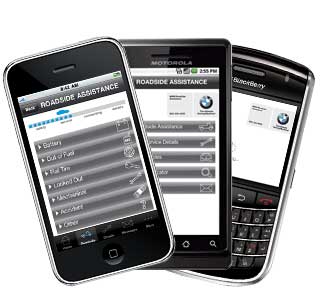 Such features have already become standard fare in the luxury car space but what makes the BMW app stand out, and the reason why it was presented at Microsoft's developer conference rather than an auto show is that it is a 'smart' app. It's capable of learning, be it a driver's preferences regarding vehicle set-up, or habits regarding regularly visited destinations and other mobility needs and adjusting accordingly.
It can also, like the free INRIX Traffic app launched on Wednesday available to all smartphone-owning drivers, globally, offer predictive navigation based on a user's calendar, frequently traveled routes and live traffic flow data.
This means that it will alert the user when it's time to leave in order to reach a destination at a certain time, based on congestion. It will also calculate the 'last mile' portion of a journey — i.e., the route on foot once the car is parked. It will even give friends and family updates regarding estimated time of arrival to remove the need for making calls or sending messages while on the road.
One of the app's smartest features is the ability to support or host the best functions of a user's favorite third-party navigation or driving app so that everything is in one digital place — either on a smartphone or smartwatch and then seamlessly transferred to the car's infotainment screen when it's time to go.
– Cover Image: © BMW Group
– Source: AFP Relaxnews