Can an all-natural beverage actually enhance your golf game? We've heard about FitAID and drinks that are targeted to help athletes perform better, but could a supplement drink really help boost your performance on the course?
Related: FitAID, the Official Recovery Drink for Spartan Race Malaysia, Helps You Perform Better and Recover Faster
Meet GolferAID. While it doesn't guarantee to transform you into a Pro with one sip, it has been designed with golfer's needs in mind and filled with all-natural ingredients that are ideal for you to consume while on the course. The beverage is specially formulated to help with focus, endurance, balance, power, and flexibility.
Developed by doctors, GolferAID is 100% natural with no artificial sweeteners or flavorings. Among its supplements are Siberian ginseng to reduce stress, glucosomine for joint health, epimedium for strength, B complex for energy and bilberry for balance. It is NOT an energy drink, and offers golfers a healthier alternative to the caffeine and sugar-filled generic sports drinks. It is recommended to drink one can 15 minutes before you tee off, and one at the turn.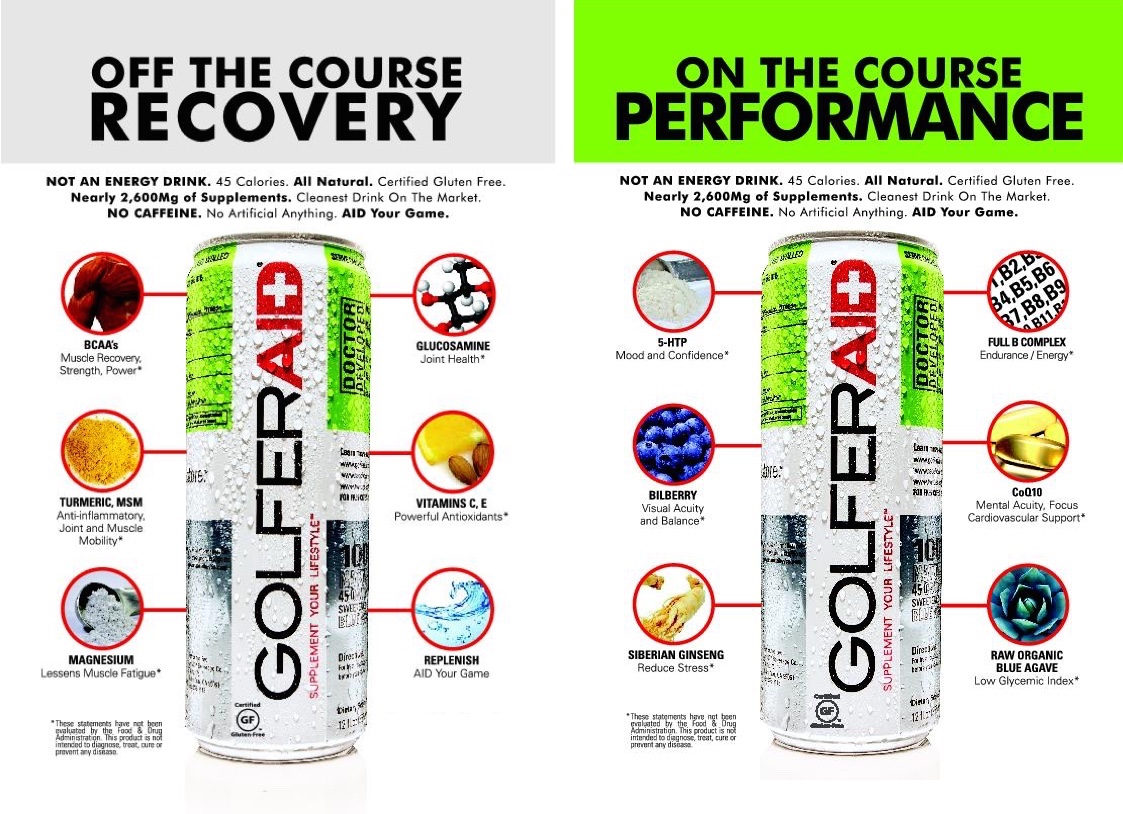 GolferAID is now available in Malaysia thanks to a company called NS Pro Marketing Sdn Bhd, who are the exclusive distributors for LifeAid Beverage Company products (USA) in Malaysia.
"There is no product like GolferAID on the market, one so specific to target golfer's needs with only one mission in mind – to improve golf performance from the inside out. As a golfer myself, I recognised that Malaysians needed an alternative from the generic energy drinks or one-size-fits-all sports drinks they were consuming on the golf course. Golfers are more educated, demanding and health conscious than ever before, and we believe this golf drink is at the forefront of the golf fitness movement.
The beverage contains 2691 Mg of active ingredients in the form of vitamins and supplements targeted at enhancing the array of functions required while playing a round of golf – power, focus, balance, endurance and flexibility"
– Nizam Rosli, Managing Director of NS Pro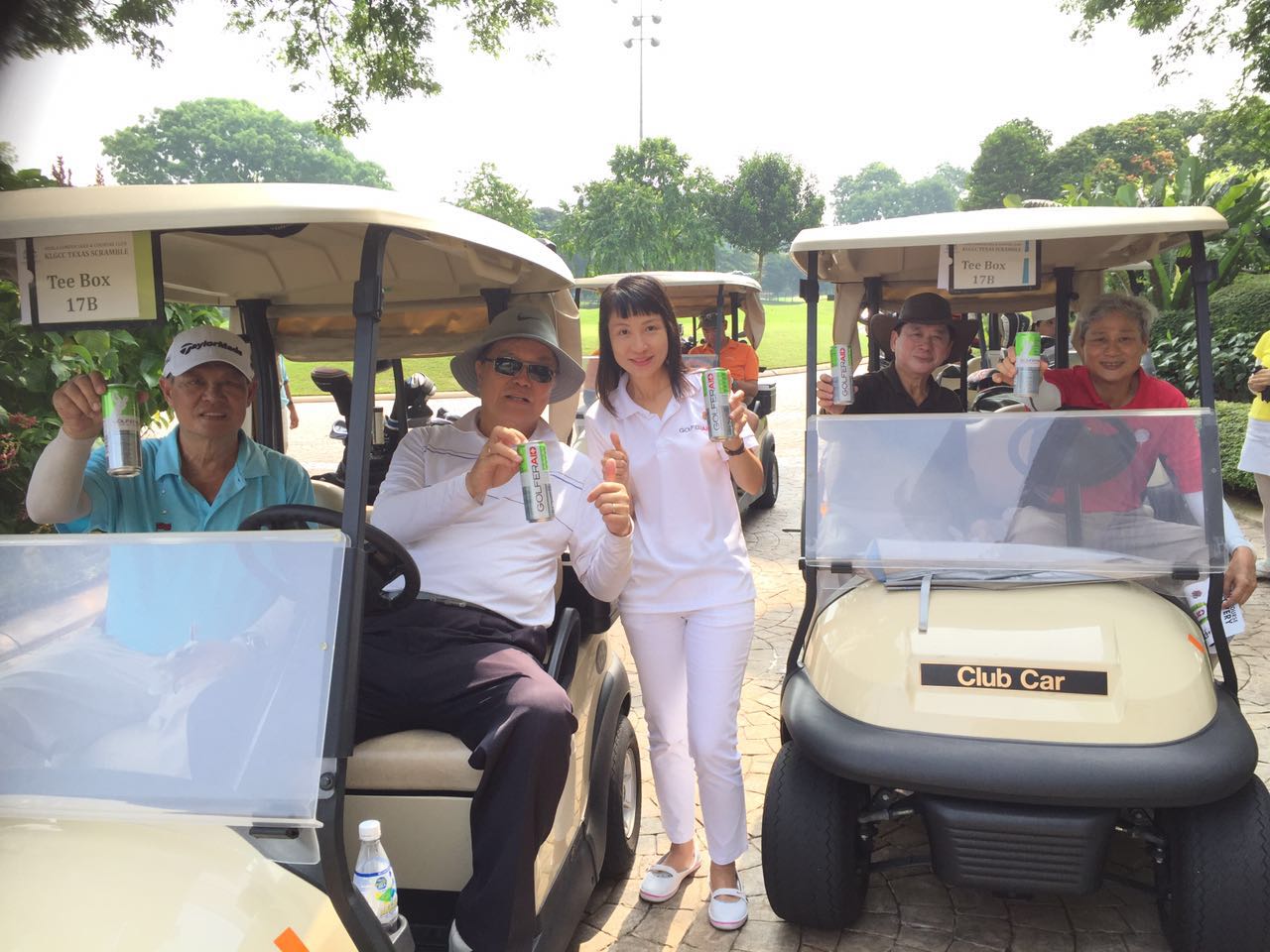 On behalf of the principal LifeAid Beverage Company, Orion Melehan, Co-Creator and CEO shares: "We came up with the concept on the golf course. We have been taking supplements for joint health and other things while on the golf course and said, 'why don't we combine all the things we're taking naturally anyways and put it into a drink?' We thought the market for a drink was a natural progression of where and health and fitness was going."
Drink well, Play well. The natural beverage provides golfers help in a can at KLGCC's 25th Anniversary  
GolferAID was also one of the sponsors at KLGCC's 25th Anniversary celebrations from 21 March to 27 March, 2016. Over 500 golfers received cans of GolferAID to aid them with their game across four days. The beverage was also made available to the golfers at all drink hut stations at the east course and the west course.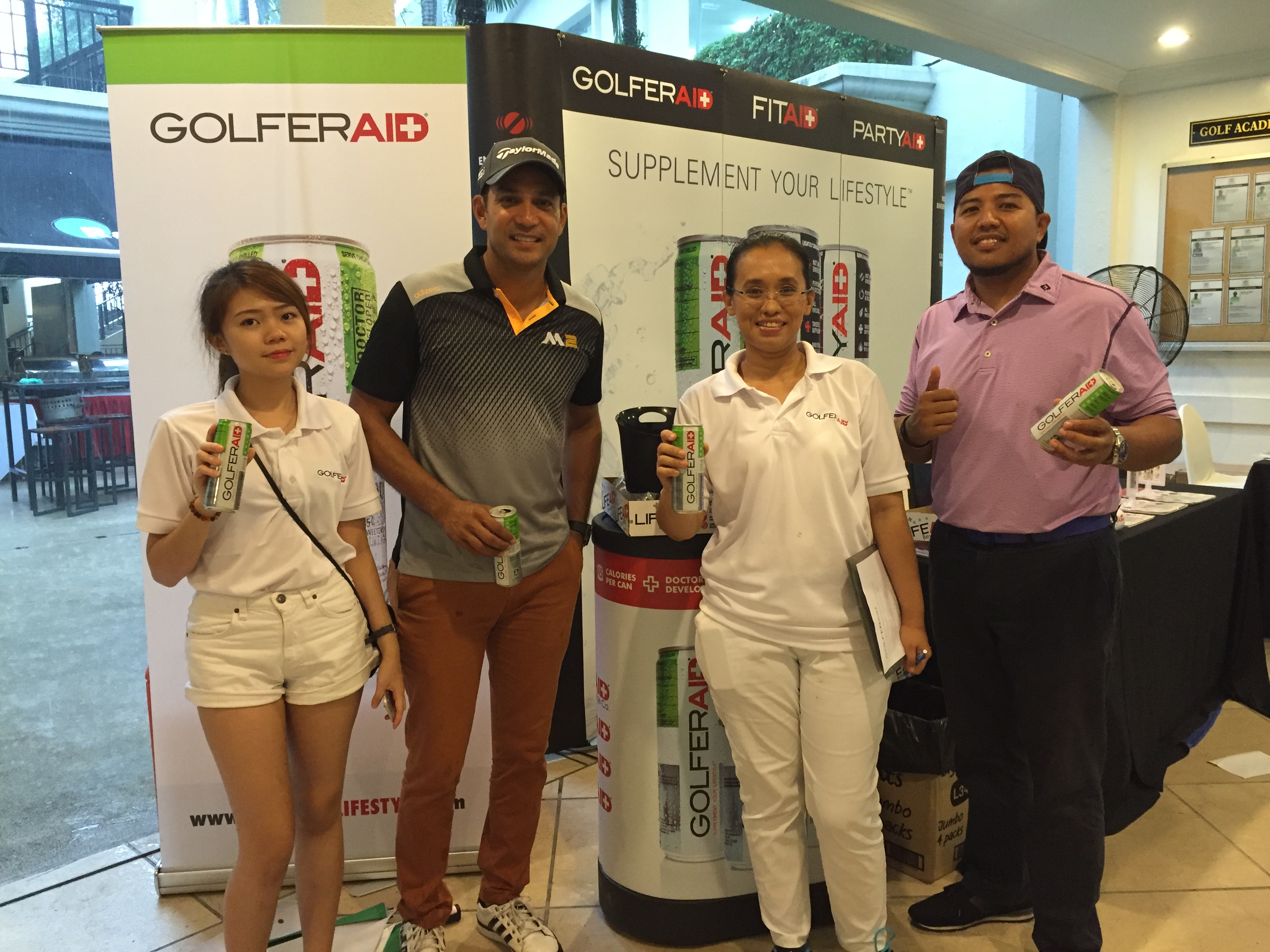 Activities included lucky draws and sponsorship of prizes for the golfer challenges at the driving range, such as the putting challenge and longest drive challenge.
GolferAID retails for RM15.90 and can be purchased directly through the company website. Best to drink one can 15 minutes before you tee off and one at the turn. Any parties interested in retailing the drink can reach the NS PRO team at contact@aidyourlifestyle.com
For more information, visit: www.aidyourlifestyle.com
GolferAID Facebook: www.facebook.com/GolferAidMalaysia
Instagram: @my_golferaid