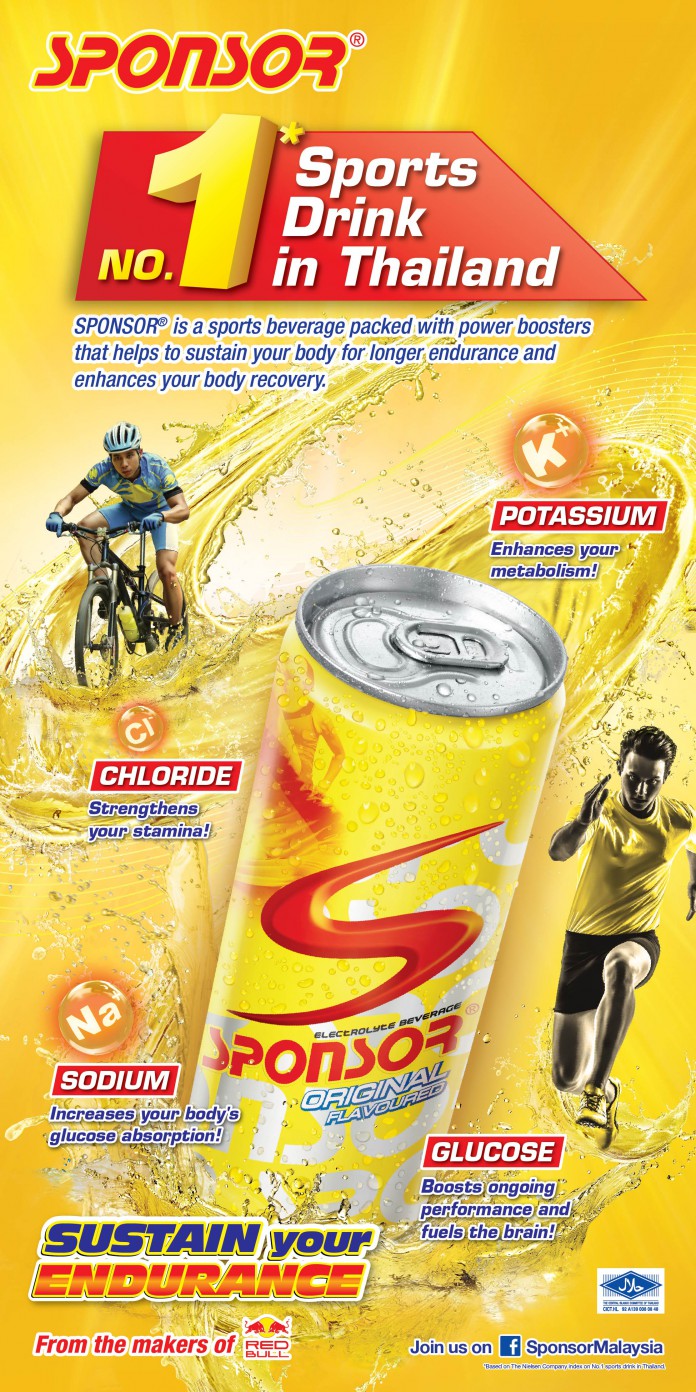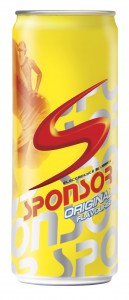 Thailand's number 1 sports drink, SPONSOR, has recently landed in the sports drink scene in Malaysia. SPONSOR has been around in Thailand for more than 30 years, and famously consumed by the Thai National Football Team as their official sports drink.
Brought by the same makers as Red Bull, SPONSOR is a sports drink that helps to boost performance, sustain endurance and accelerate recovery for those who are serious about their sport. SPONSOR can be consumed "during" sport activities to help boost performance by sustaining longer endurance. It is also recommended for consumption "after" sport activities to help accelerate quicker recovery.
SPONSOR has recently sponsored the fourth annual Penang International Triathlon & Duathlon (PgiTD) on April 17, 2016 which successfully drew 1000 participants both locally and internationally -550 participants took part in the triathlon and 450 joined the duathlon.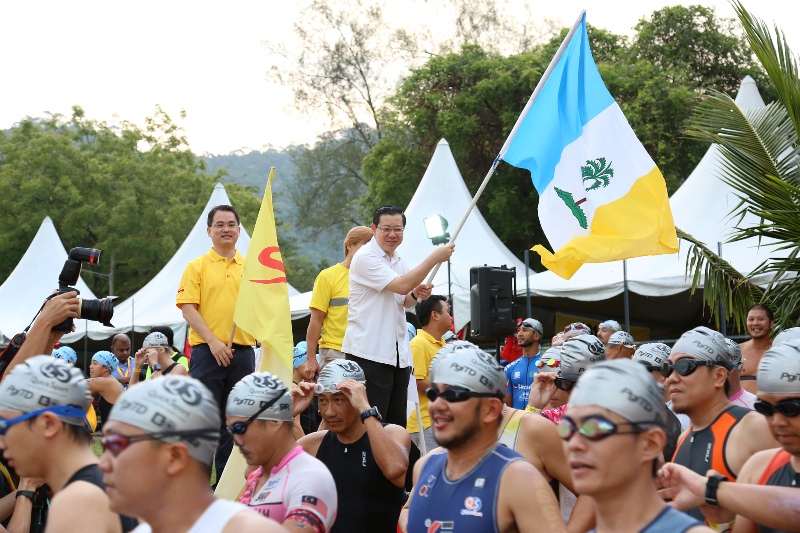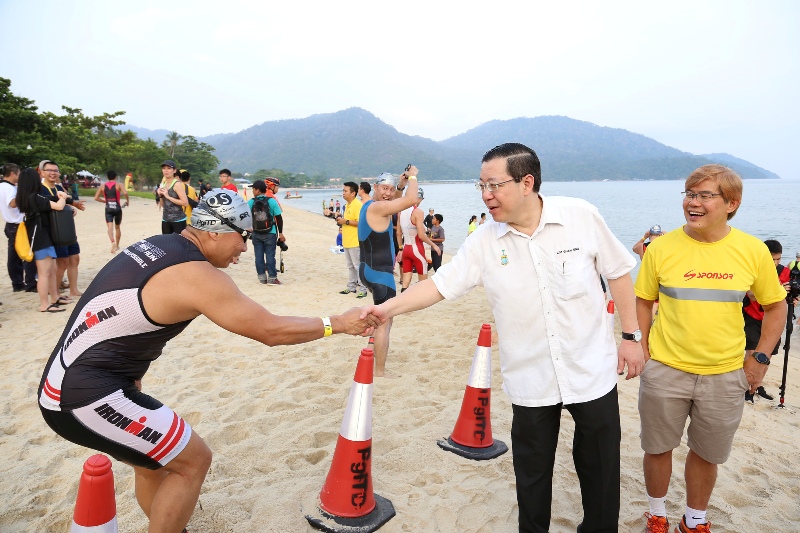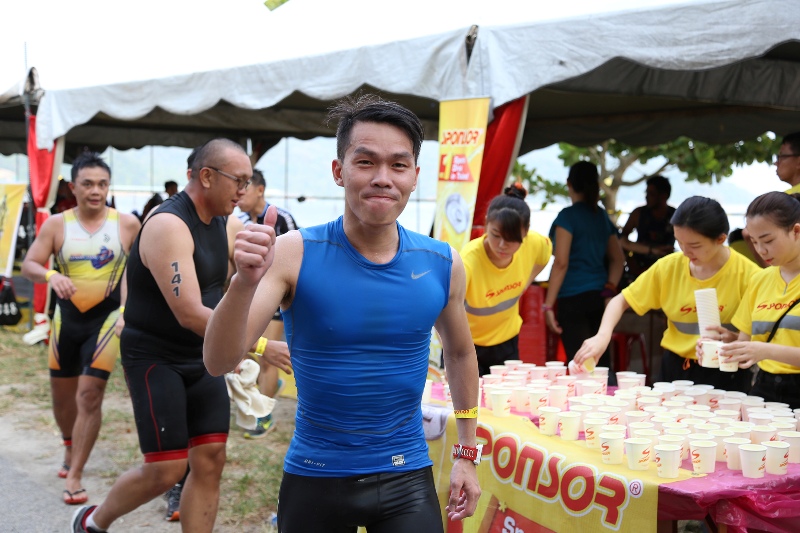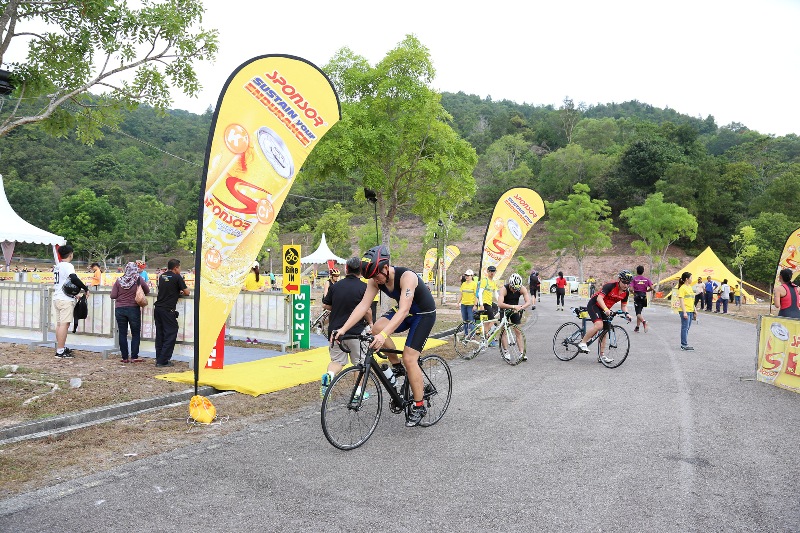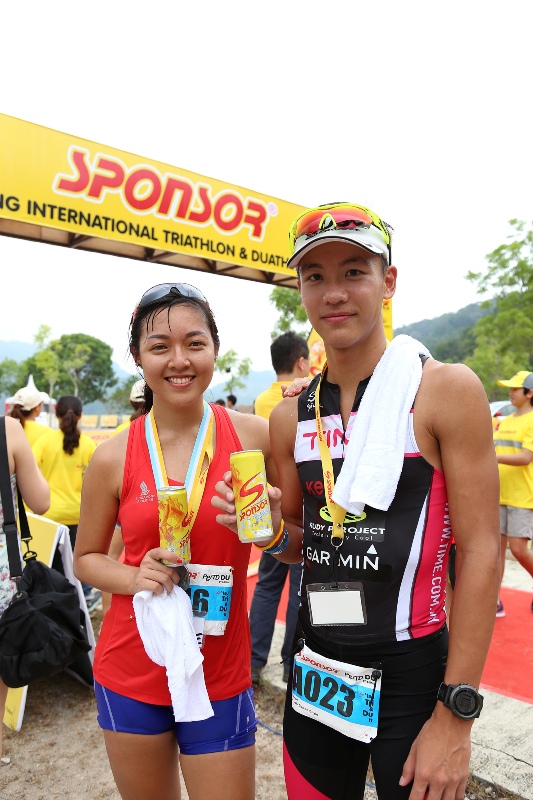 Produced in Thailand by TC Pharmaceutical, SPONSOR is available currently only in Penang at Happy Mart, 24 Express, 98 Stores and other selected supermarkets and minimarkets. SPONSOR is available in 325 ml can packaging and retails at RM1.70 per can.