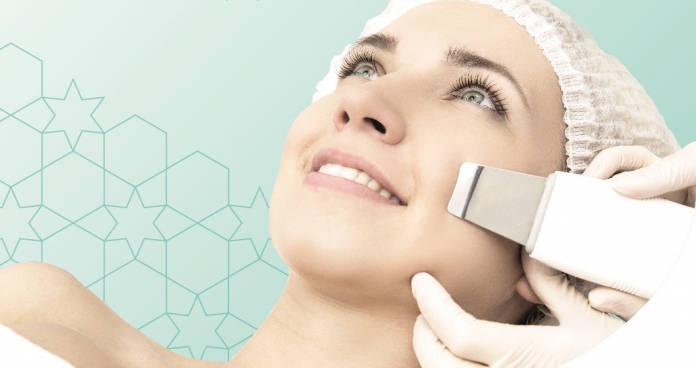 Your skin looking for a little pick-me-up this Ramadhan? Astute Clinic has got just the right revitalising treatment to keep your skin clean, bright and refreshed during this fasting season and beyond.
Astute Clinic's best-selling medical facial and winner of the Harper's Bazaar 2018 Spa Awards, the Astute Premier Facial (RM488, duration of 90 minutes), utilises proprietary serums combined with the sophisticated use of hi-tech equipment to give your skin a long-lasting, radiant and rejuvenated glow.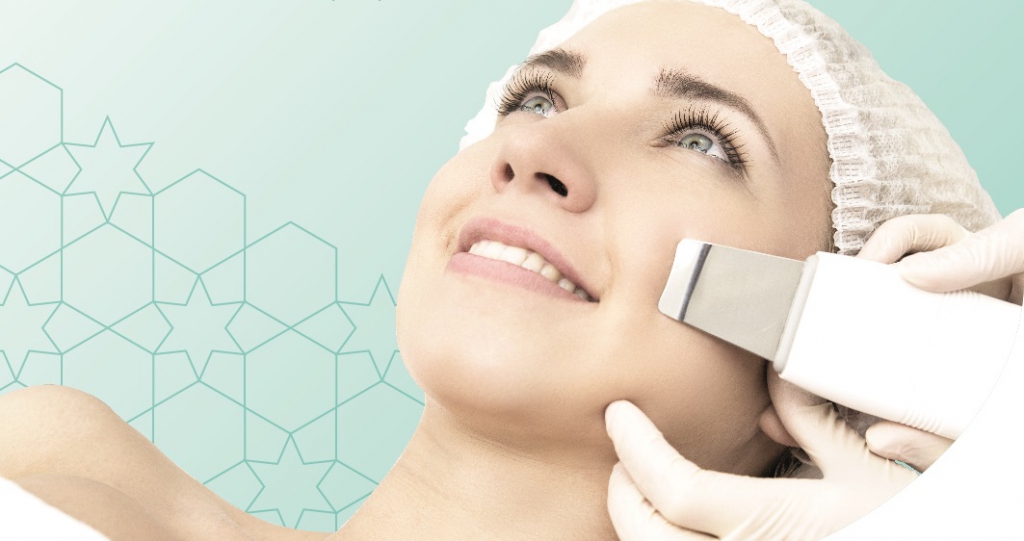 It helps to clear congested skin by removing dead skin cells and impurities while restoring your skin's moisture and hydration. At the same time, it evens out your skin tone, minimizes pores, and improves the healing process and skin texture.
Here's a breakdown of the steps during the Premier Medical Facial:
Double Cleanse: The Astute Premier Facial begins with cleaning of the face with a makeup remover followed by a cleanser to remove all dirt, oil, makeup and impurities.
Hydrodermabrasion (Aqua): The therapist then uses an exfoliation machine to gently remove dead skin cells from the skin's surface via a 'vacuum tip' which also stimulates collagen. The solutions emitted from the tip help with acne care, cleansing pores, giving a smooth texture as well clearing blackheads, sebum and debris. In addition, it has anti-inflammatory and antimicrobial effects and allows for the penetration of moisture and nutrients.
Ultrasonic Scrubber: Next, a machine that uses a hand-piece applicator tool is used to soften and dislodge blackheads via ultrasonic sound wave vibration (used for easier extraction).
Extraction: Your therapist will then move onto physically remove your blackheads and whiteheads (open and closed comedones).
Ultrasound Penetration: After extraction is the iontophoretic infusion of powerful anti-oxidants and therapeutic serums into your skin for rejuvenation, brightening and hydration.
Mask: The facial ends with a hydrating mask placed on your face to soothe inflamed skin, restore moisture and promote healing and rejuvenation.
For this Ramadhan, they have a special twin package – two facials for the price of one – from May 1, 2018 – June 31, 2018. The package is perfect even for Father's Day or Mother's Day. Mother and daughter or Father and son can both enjoy a day of pampering and relaxation experiencing the award-winning facial for only RM488. Expect radiant and supple skin, and a very happy you! (We tried the Quintessential Facial which is a budget-friendly option!)
Experience the Astute Premier Medical Facial (RM488) at Astute Clinic located at:
Address: #2-18 Level 2 DC Mall, 6 Jalan Damanlela, Damansara City, 50490 Bukit Damansara, Wilayah Persekutuan Kuala Lumpur, Malaysia.
Operating Hours:
Monday-Friday : 10.00am – 7.00pm
Saturday : 10.00am – 5.00pm
Sunday & Public Holidays : Closed
For more information, visit www.astuteclinic.com or follow Astute Clinic on Facebook and Instagram for the latest updates.
Read also: Astute Collagen Genesis Laser, A Collagen Shot Without The Needles