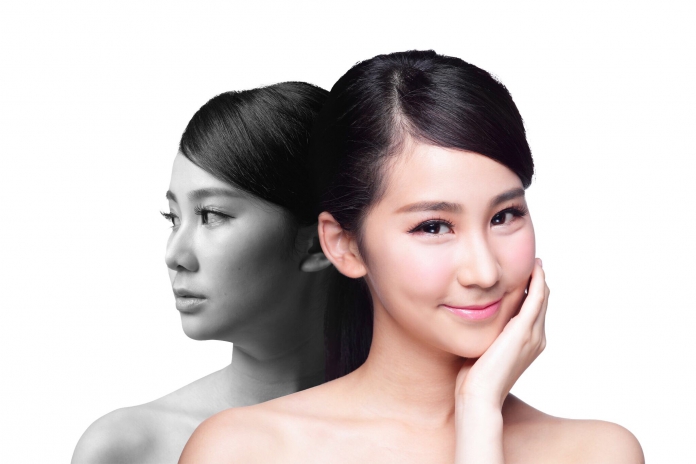 Astute Clinic's Astute Collagen Genesis Laser treatment is said to be one of the most comfortable laser treatments around as it renews and soothes your skin from deep within. The Astute Collagen Genesis Laser rejuvenates your skin by reducing redness, minimising large pores, evening skin tone and smoothing out fine lines.
Here are five benefits your skin will enjoy from the Astute Collagen Genesis Laser treatment:
Smooths ruddy complexions and diffuses excessive facial redness – including rosacea
Improves the skin's overall appearance (on face, neck and chest)
Decreasing fine line wrinkles
Restoring even skin tone
Tightens pores and improves skin texture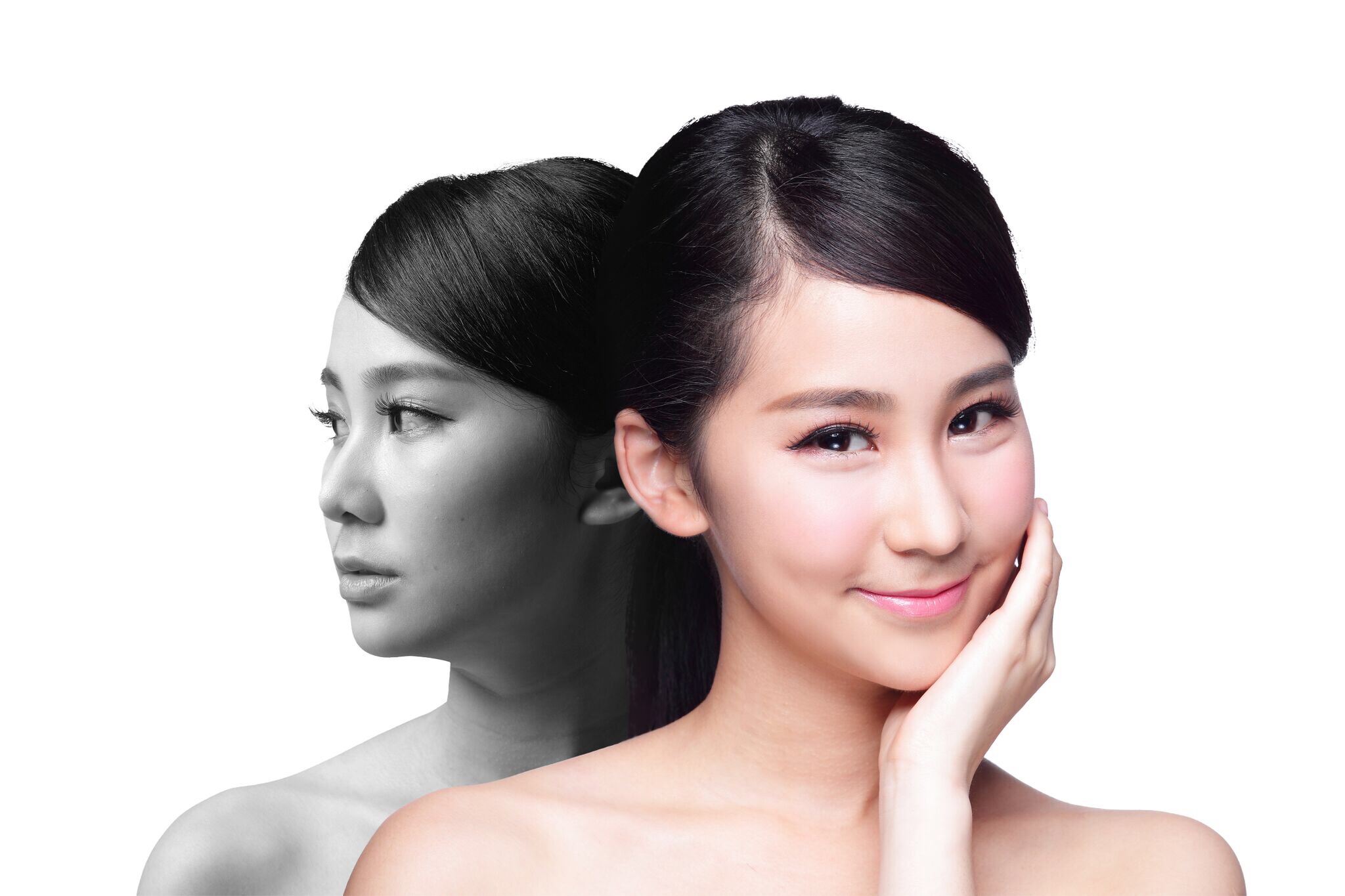 This Genesis skin therapy procedure uses advanced science to safely, discretely and effectively achieve vibrant, even skin tone and smooth texture in both men and women. Light penetrates deep into the skin where collagen is manufactured, stimulating an increase of new collagen production. Unlike harsher treatment methods, this is done without destroying the upper layers of skin (non-ablative).
The 30-minute treatment is performed at low energy with pulse settings that gradually build up the heat to stimulate the lower layers of skin. The rising temperature breaks up oil and dirt, rebuilds collagen and evens out skin tone. The proprietary laser wavelength also shrinks micro-vasculatures of the skin thereby reducing redness and gradually revealing a clear and bright complexion.
The result is skin with smoother texture and a healthier appearance. And no downtime too so you can go on with your daily routine immediately after the treatment. The Astute Collagen Genesis Laser is a must for those in their 30's who are new to lasers or a little nervous about the whole laser concept. It's as comfortable as a regular facial and with a superior safety profile.
No gels or numbing creams will be used, the Astute skin care therapist will cleanse your skin, place goggles on your eyes for protection, select your treatment settings and the doctor goes to work.
You can think about adding this treatment to your skincare regimen at the point in life that collagen begins to break down (around our mid-thirties) as a preventive anti-aging measure. For enhanced results, the Astute Collagen Genesis Laser may also be combined with Astute Clinic's in-house prescriptive skincare and aesthetic procedures such as Ultherapy.
Be sure to prep your skin with these steps before and after treatment:
Avoid sun exposure 2 weeks before treatment and 1 week after
Wear sunscreen before and after treatment. Daily sunscreen use ensures your investment is well protected.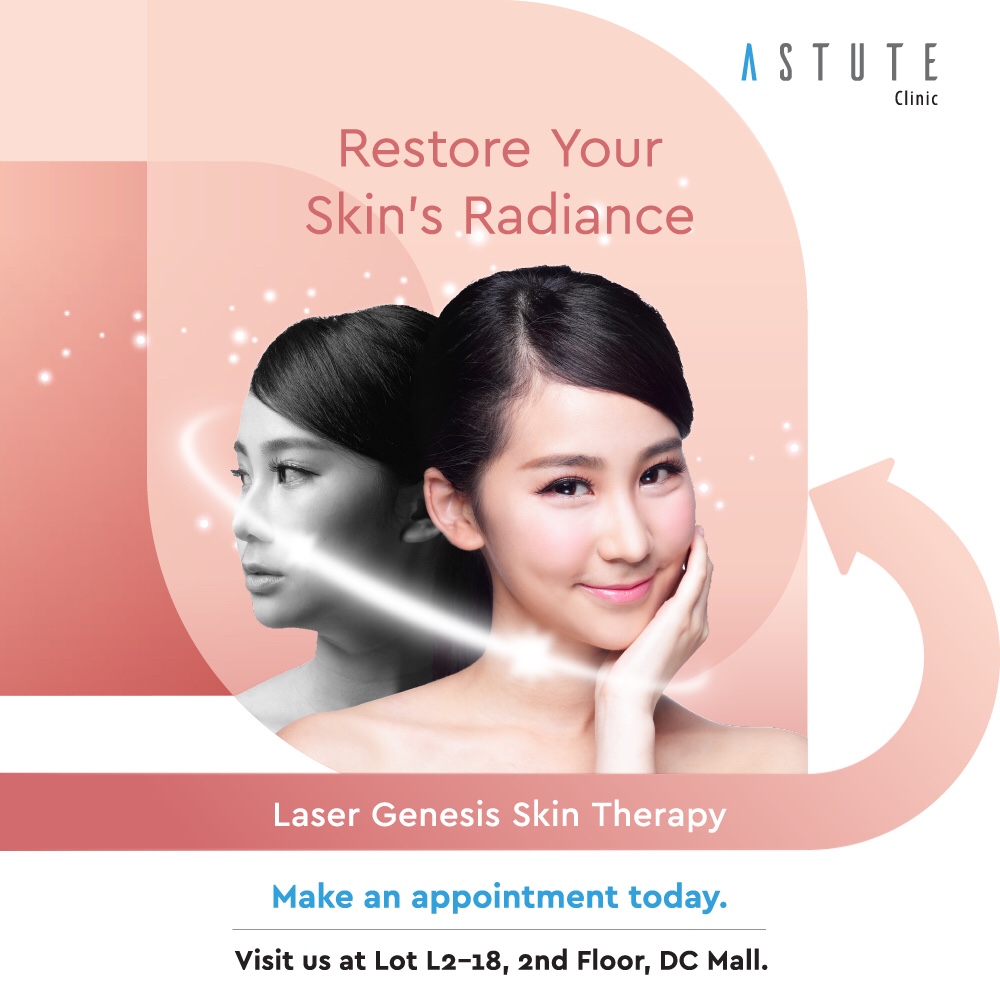 Experience the Astute Collagen Genesis Laser treatment (RM1,000 per session. There's even a promo of RM1,000 for 2 sessions during March/April 2018) at Astute Clinic located at:
Address: #2-18 Level 2 DC Mall, 6 Jalan Damanlela, Damansara City, 50490 Bukit Damansara, Wilayah Persekutuan Kuala Lumpur, Malaysia.
Operating Hours:
Monday-Friday : 10.00am – 7.00pm
Saturday : 10.00am – 5.00pm
Sunday & Public Holidays : Closed
For more information, visit www.astuteclinic.com or follow Astute Clinic on Facebook and Instagram for the latest updates.
Read also: Tried & Tested: Astute Clinic's Astute Quintessential Facial