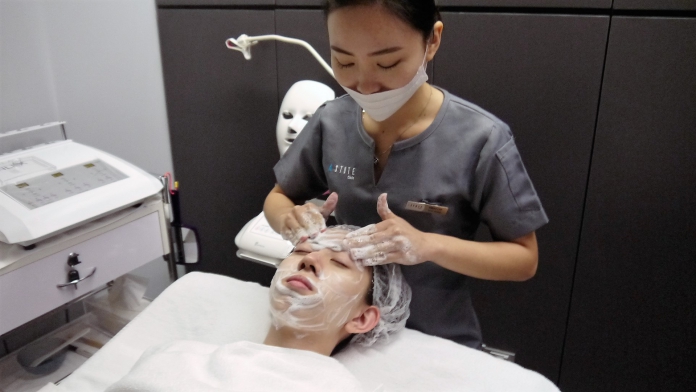 We've tried all kinds of facials but a medical facial? That's a first for us! So I made my way to the newly opened Astute Clinic, located at Damansara City Mall, Damansara Heights to try out one of their bestselling medical facials.
Established and helmed by aesthetic specialist Dr. Jason Yip, Astute Clinic is a state-of-the-art aesthetic clinic dedicated to providing forefront medical services not typically found in other centres in Malaysia such as being one of the only three clinics in Malaysia to own the award-winning laser system from Cutera (USA) that combines two ultra-precise, best-in-class laser wavelengths (532/1064 nm) in one device – the Excel V, a new non-invasive laser system designed to deliver customised treatment to the vast majority of people who are affected by vascular skin conditions.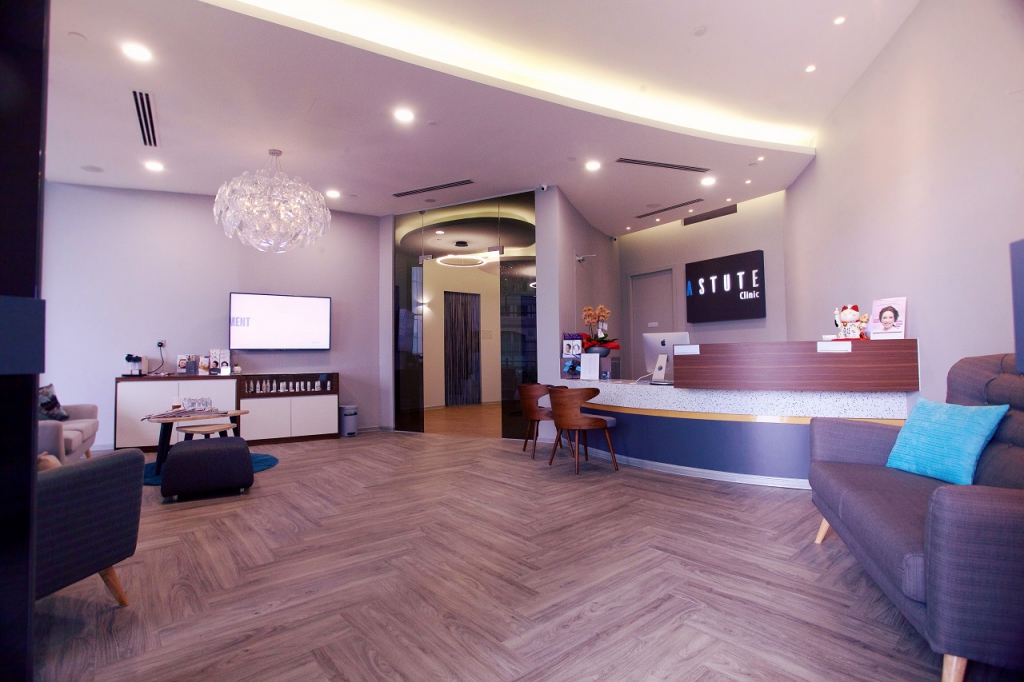 Dr. Jason firmly believes in delivering:
Advanced cutting-edge technology
Safe services and skincare products of exceptionally high standards
Treatments that are effective and yield immediate and long-term results.
Astute Clinic also has its own exclusive in-house skincare range which was personally developed by Dr. Jason and formulated in the USA.
Their best selling specialty medical facials utilises proprietary serums combined with hi-tech equipment and what makes it different from the usual spa facials, they deal with more serious skin concerns such as pigmentation and acne, and uses potent, prescription-strength ingredients. It's also a safe and effective complement to other non-invasive treatments such as fillers and lasers as they can help to prepare your skin for treatment as well as improve the results post-treatment. Some of the medical facial procedures include the Ultrasonic Exfoliant for dislodging and extracting blackheads, LED Light Therapy to reduce redness and inflammatory acne as well as Hydrodermabrasion which is the gentle removal if dead skin cells and impurities.
The Facial
Before the deciding on which medical facial is suitable for my skin, there will be a mini photoshoot with the therapist, to take some pictures of your face at different angles for the clinic's records, then you will have a consultation with Dr. Jason.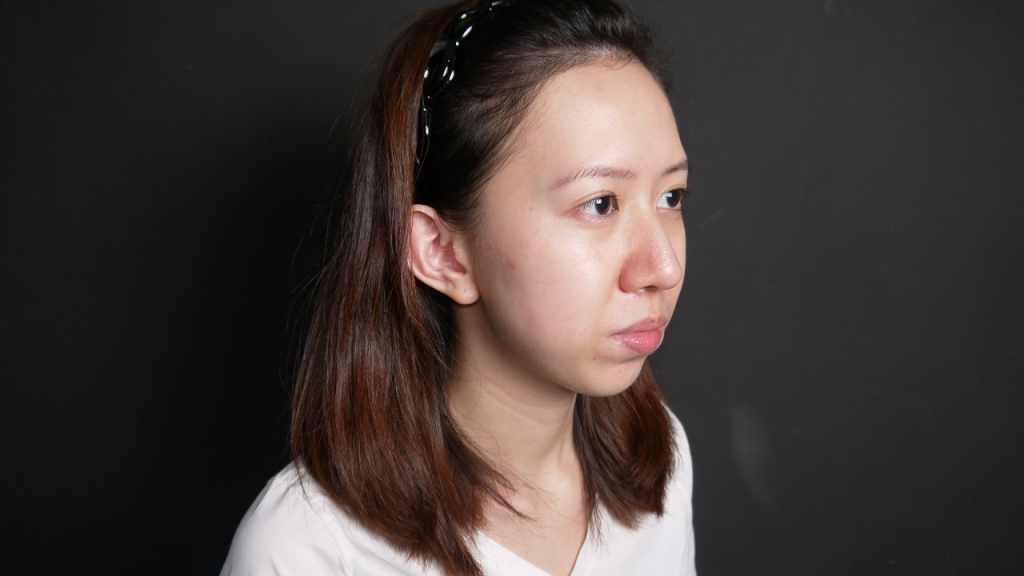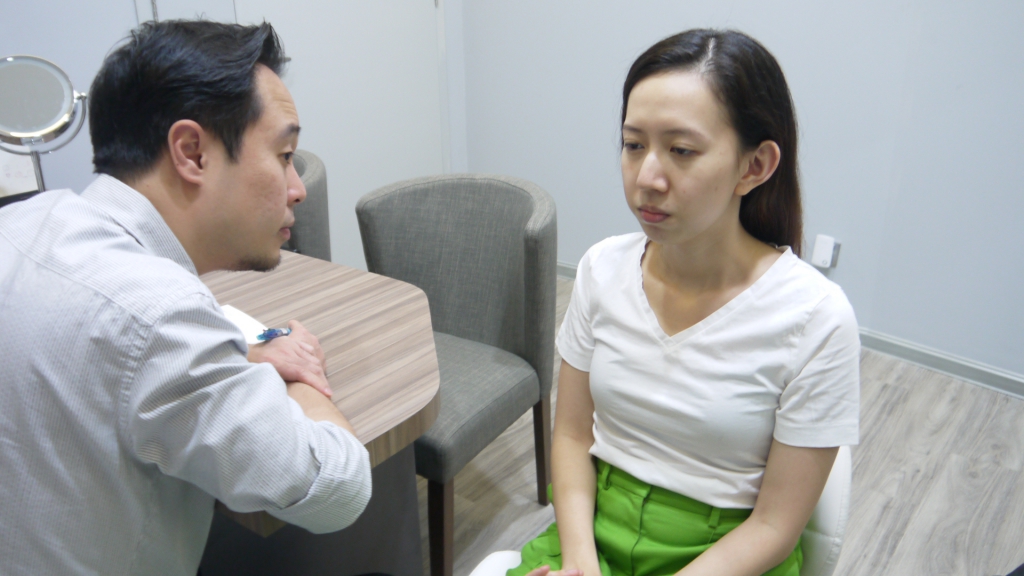 After my consultation with Dr. Jason, we have decided to go for the Astute Quintessential Facial to see how my skin fares with their treatments.
Double Cleanse
It's starts with a double cleanse to remove all traces of makeup and dirt, I like how the products don't have a strong perfume-like scent and my skin didn't feel taut after that.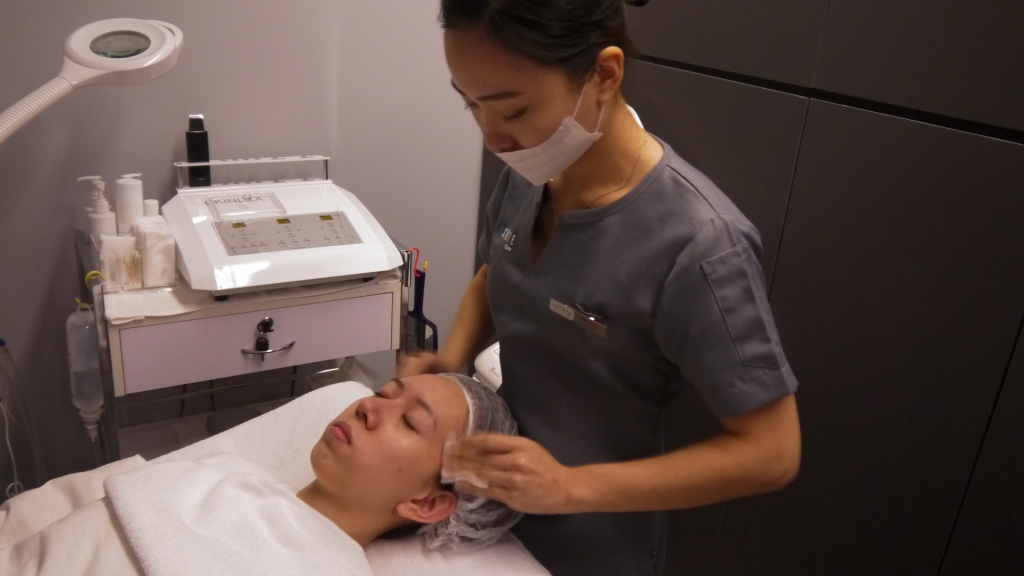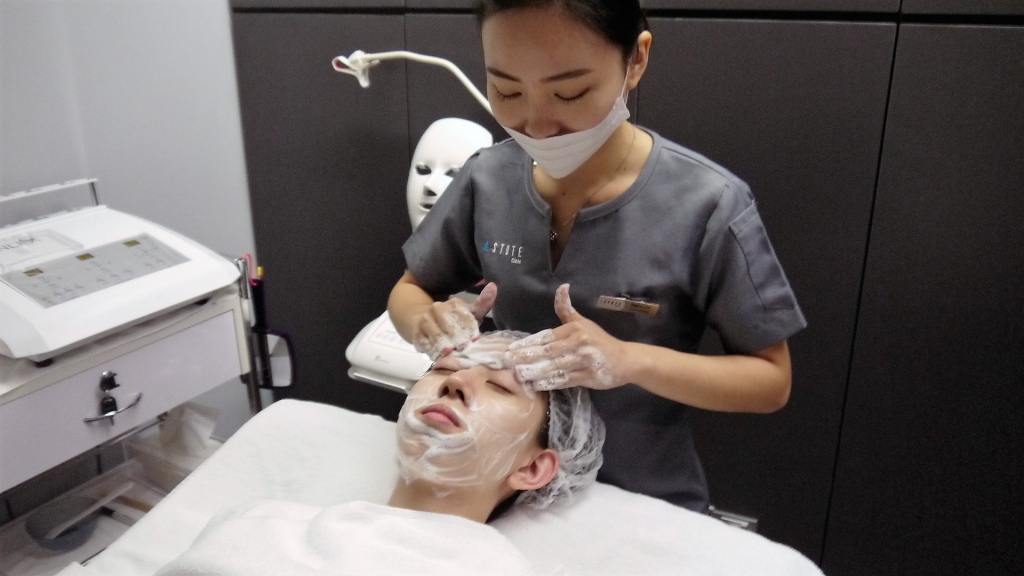 Exfoliate
Here's comes the first facial equipment, the Skinlex which is an Ultrasonic Exfoliant that helps to remove dead skin and dislodge blackheads and other impurities on your skin. It feels like a vibrating massage on your face, didn't feel abrasive at all.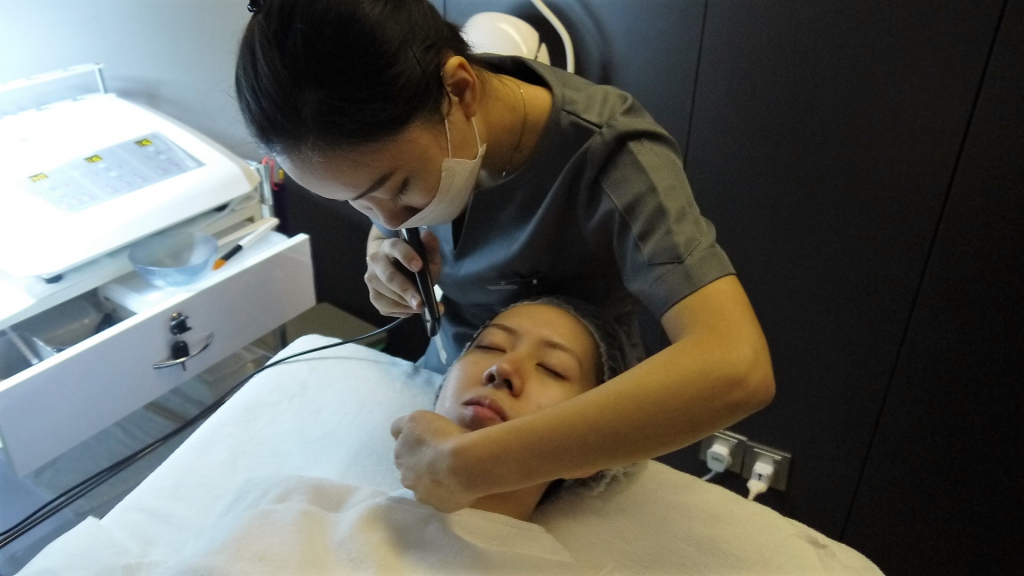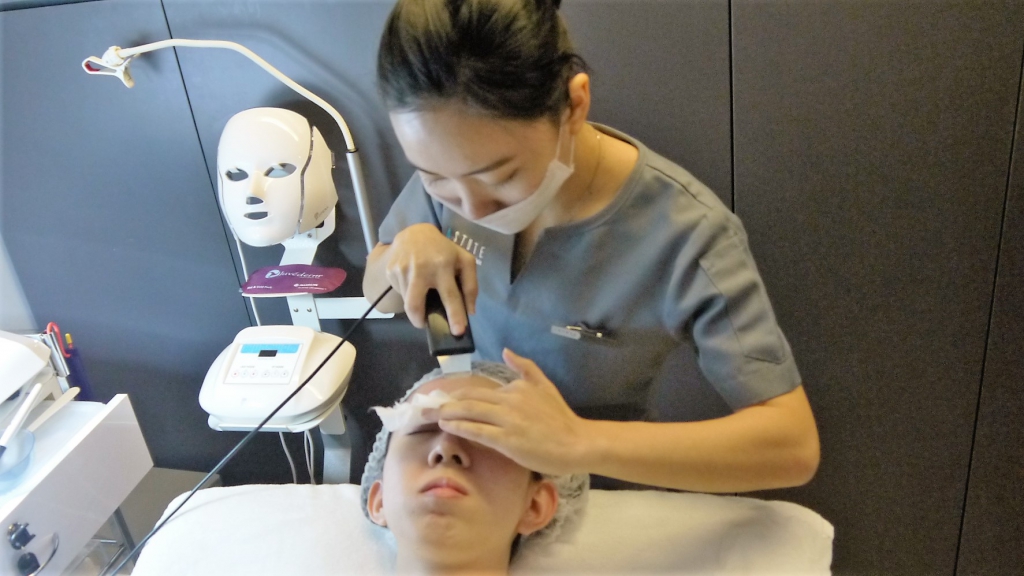 Extraction
After exfoliating with the Skinlex, then comes the extraction process. It wasn't very painful and the therapist didn't have to remove a lot compared to the usual since the exfoliating helped to remove some of the clogged pores already.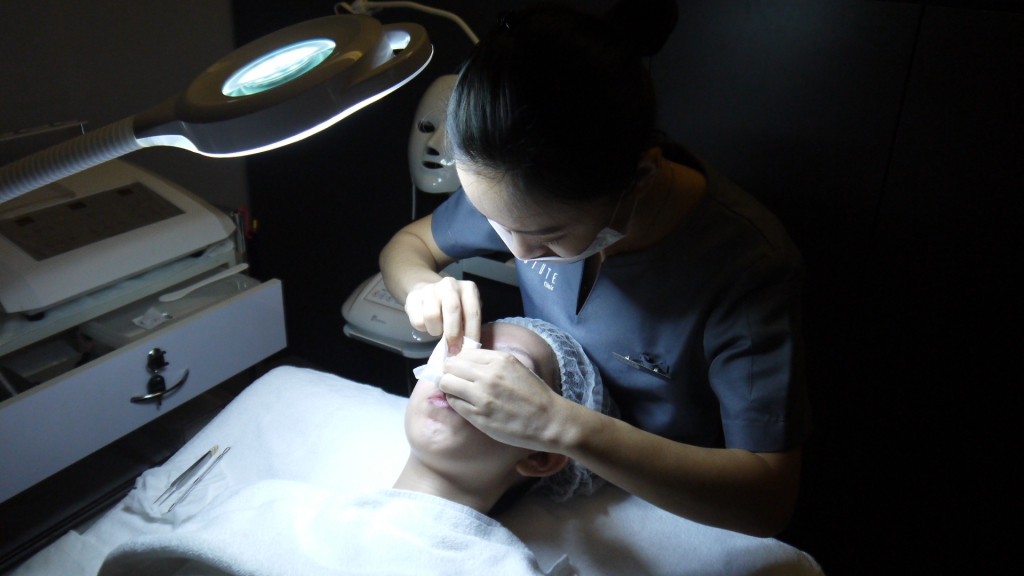 Ampoule
Once the extraction is done, my face is cleaned and an ampoule is applied while the Skinlex machine is used to again to help with the absorption of the ampoule. This time, the flat side of the Skinlex head was used so it felt a tad more gentle compared to the exfoliating step.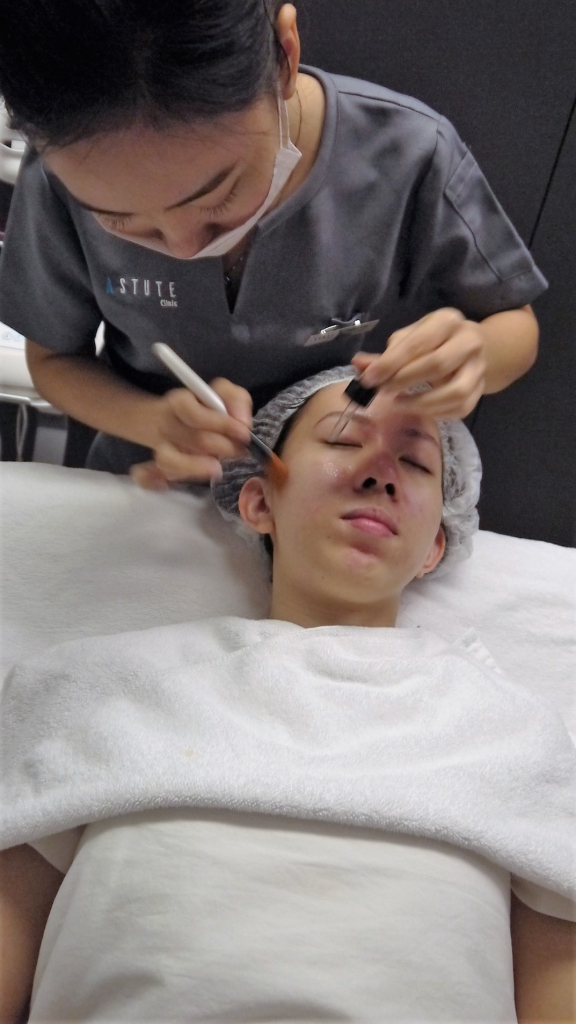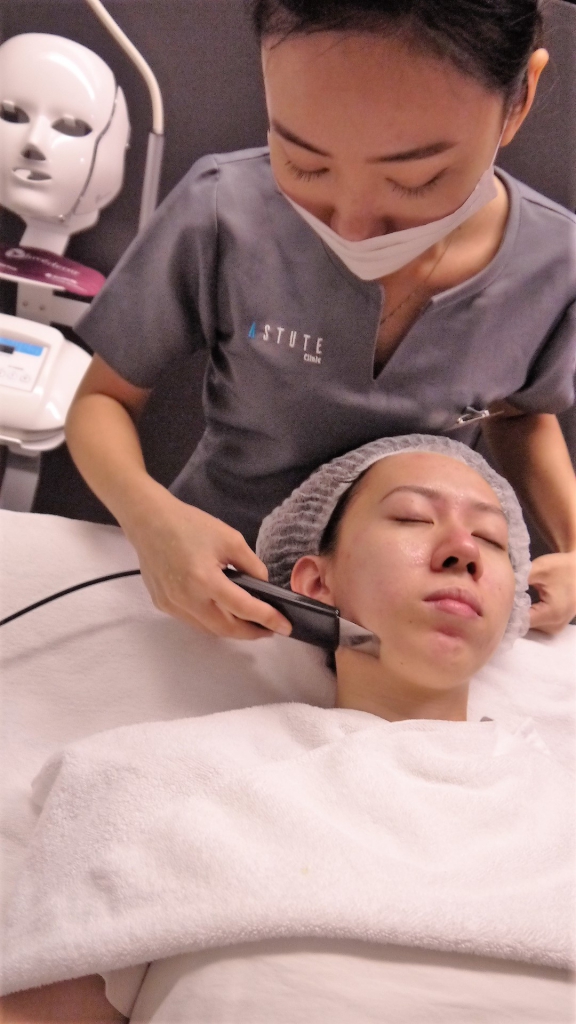 Mask
After the ampoule is fully absorbed, a gel type mask is applied on my face and was left on for 12 minutes.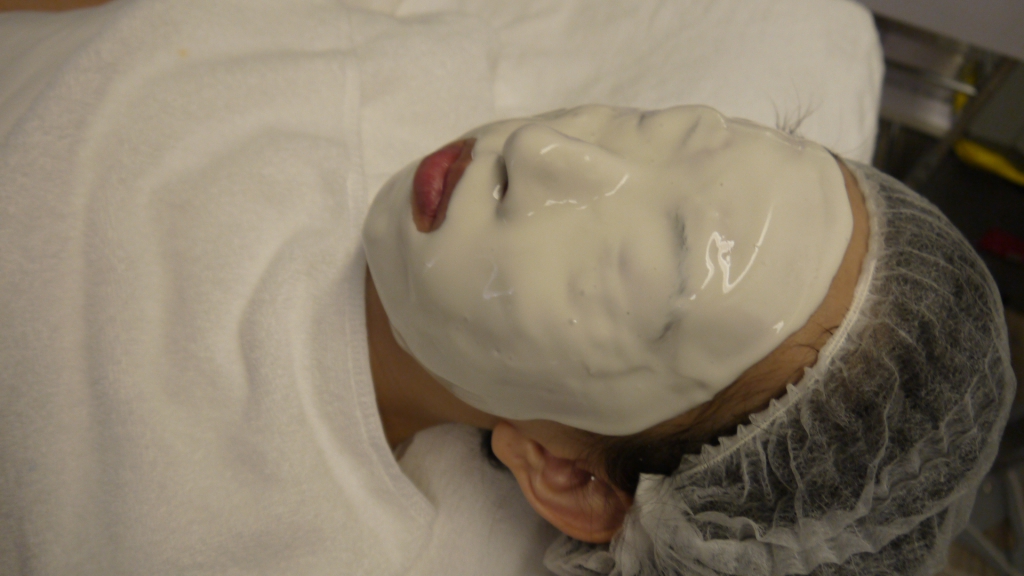 The mask is then removed and the therapist applies the skincare on to my skin to complete the treatment.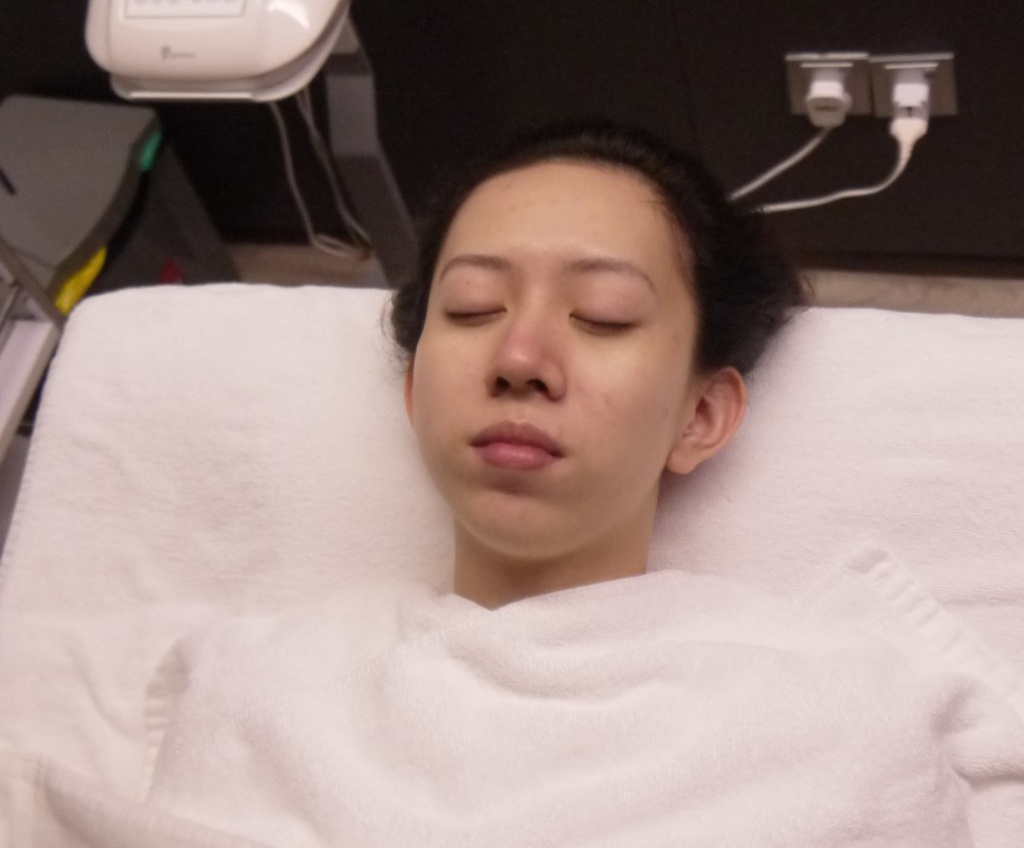 Skincare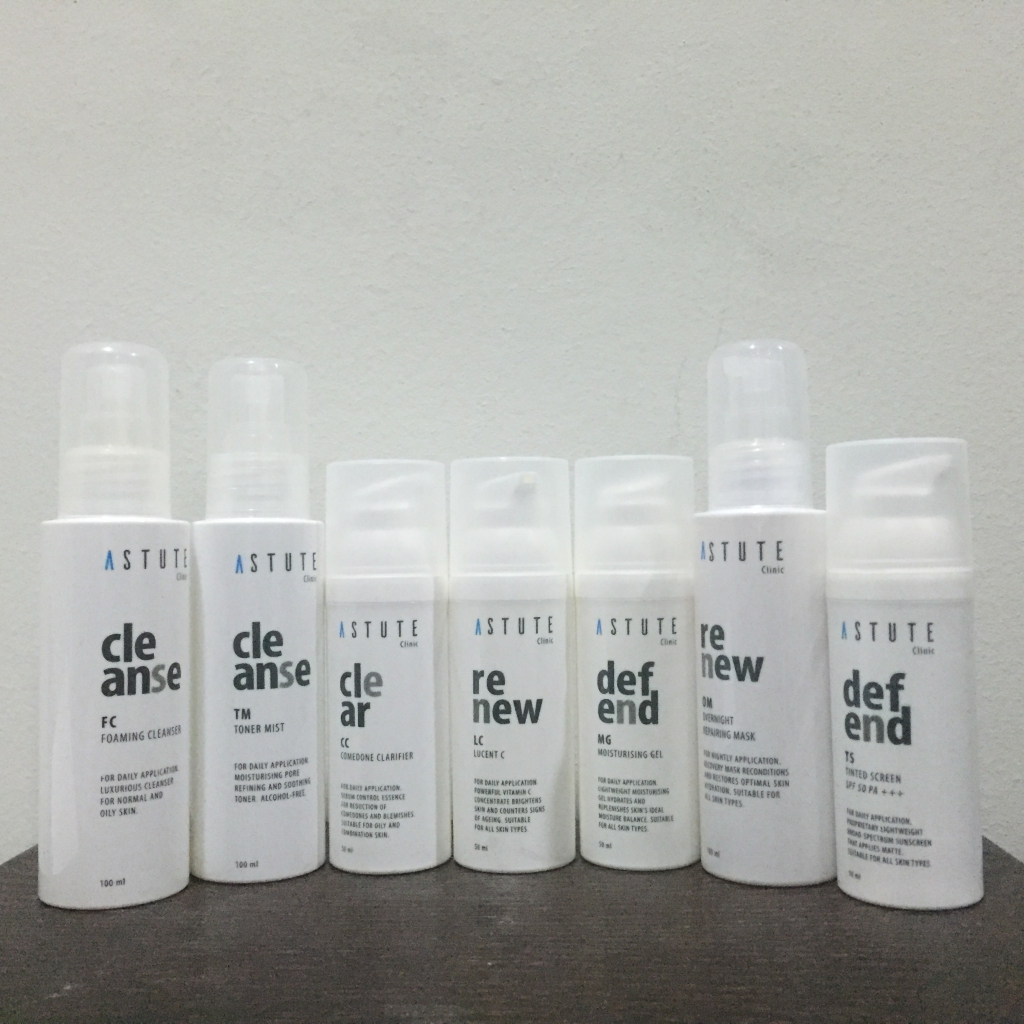 After the facial, I was given a set of Astute Clinic skincare products prescribed by Dr. Jason according to my skin concerns to review. The clinic's exclusive in-house skincare personally developed by Dr. Jason with leading skincare formulator from the USA contain potent botanical extracts and other proprietary ingredients that not only calms irritated skin but reduces blemishes, brightens dull skin, evens out colour tone, reduces fine line and wrinkles, minimises open pores and blackheads, and hydrates dry skin, delivering almost immediate results with long-term benefits. Efficacious yet soothing, visible results can be seen within two to three weeks of usage. All this without parabens, sulphates and phthalates, and specially formulated for sensitive and dry skin.
Verdict
Though the medical facial doesn't include the typical facial steps such as steaming and massaging the face and shoulder, I like how it's sort of fuss-free and quick so it finished in an hour, a good option for busy folks. My face felt smoother and it's not very red too.
After trying Astute Clinic's skincare for 3 weeks, I can see a big diffence in my skin, where there are less obvious congestion on my nose area, my cheeks doesn't feel as sensitive and less dryness too. I really enjoyed the light, water-like texture from the products too which is just perfect for our tropical weather!
Experience the Astute Quintessential Facial (RM198) at Astute Clinic located at:
Address: #2-18 Level 2 DC Mall, 6 Jalan Damanlela, Damansara City, 50490 Bukit Damansara, Wilayah Persekutuan Kuala Lumpur, Malaysia.
Operating Hours:
Monday-Friday : 10.00am – 7.00pm
Saturday : 10.00am – 5.00pm
Sunday & Public Holidays : Closed
For more information, visit www.astuteclinic.com or follow Astute Clinic on Facebook and Instagram for the latest updates.
Read also: Who Needs Surgery With These Makeup Tricks That Will Make You Look Younger