You may have heard or read about how Kylie Jenner's lip line sold out in literally 1 minute after its release. Have you ever seen a beauty product snagged that quickly?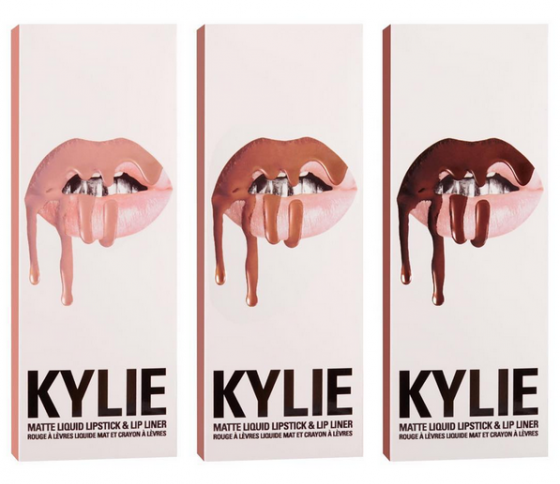 No surprise that they have begun appearing on eBay and bidding wars are hiking the prices up – the most shocking of all, is that a lip kit is reaching 5 digits! The highest bid we've seen so far is reaching USD 10,000 for a single kit!
This got the team thinking – what IS the big deal? Sure it's Kylie Jenner and her lips are synonymous with her. But really, why would you bid so high for what originally costs USD 30?
Related: Lipstick Wars – Team Nude or Team Red?
Lip Kit by Kylie
We've all adored Kylie Jenner's lip colour and she made nude lipstick one of the hottest trends (though it has been around for ages). She launched the Lip Kit by Kylie website and even has an Instagram page dedicated to her Lip Kit (@lipkitbykylie). 
Her kit comes in three nude shades: Dolce K, Candy K, and True Brown K.
What Exactly is It?
Matte liquid lipstick and lip liner. Each Lip Kit is applied with one swipe color that glides across lips and dries down to a powdery-soft, matte finish. Homogenous color in natural nudes and deep browns give unparalleled comfort and wear. The oil free formula has 25% pigment which provides instant  color. The perfect blend of waxes, silicone and polymers give you smooth and easy glide color, with longwearing properties.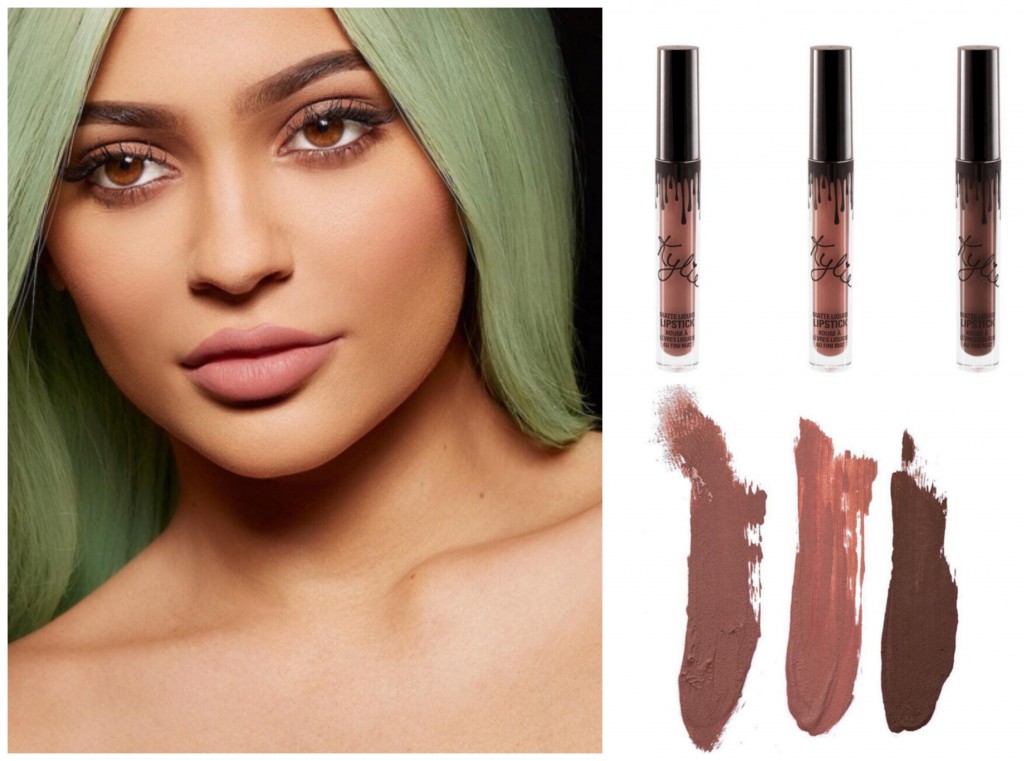 Safe to say that being a household name AND having lips that many envy is enough to drive the world insane and cause overnight success with her product being sold out in literally a minute!
Don't Give Up!
While it may be sold out now, we're pretty sure it will be resupplied soon enough, unless you're willing to shop on eBay and pay a premium price for it. Until then, just keep checking! Shipping is worldwide, so fret not ladies. We can get our hands on it too!
– Cover image: elle.com