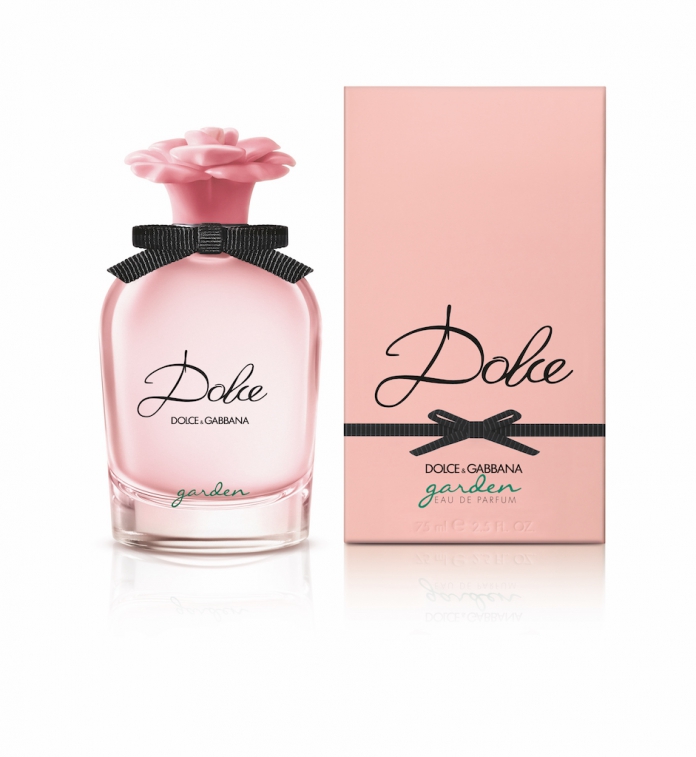 Dolce Garden Eau de Parfum is a delicious new flower blossoming in a garden where simple pleasures and spontaneity set the beat for a joyful dance during a lazy yet groovy afternoon.
A joyful, solar aura blending citrus and cream. A new flower: the luscious frangipani blossom. With Dolce Garden – a floriental gourmand – the perfumer Violaine Collas captures its every nuance. In the sun-kissed top notes, juicy mandarin, bright neroli and airy magnolia express its radiance. Coconut essence, a unique natural extract of the fruit's white flesh, accents the creamy freshness of its petals.
To express the playful femininity of Dolce Garden, the unique designed bottle, the fragrance and flower cap take on a pastel pink portraying the innate delicatessen of flowers in bloom. A thin black grosgrain ribbon, presented in an elegant bow, is the signature of the Dolce line. In contrast, the green "garden" signature underlines the fresh, natural facets of the new fragrance.
With Dolce Garden, the frangipani blossom joins the delightful bouquet of the Dolce family. Dolce Eau de Parfum combines the delicate white water lily, the bold white daffodil and a South African flower captured for the first time ever in a scent: the white amaryllis; while Dolce Rosa Excelsa wraps the fragrance of the rare African Dog rose, used for the first time in a scent by Dolce&Gabbana, in a rich Turkish rose absolute.
Dolce&Gabbana Dolce Garden – Eau de parfum
30mL – RM280
50mL – RM390
75mL – RM490
Dolce&Gabbana Dolce Rosa Excelsa – Eau de parfum
30mL – RM299
50mL – RM409
75mL – RM525