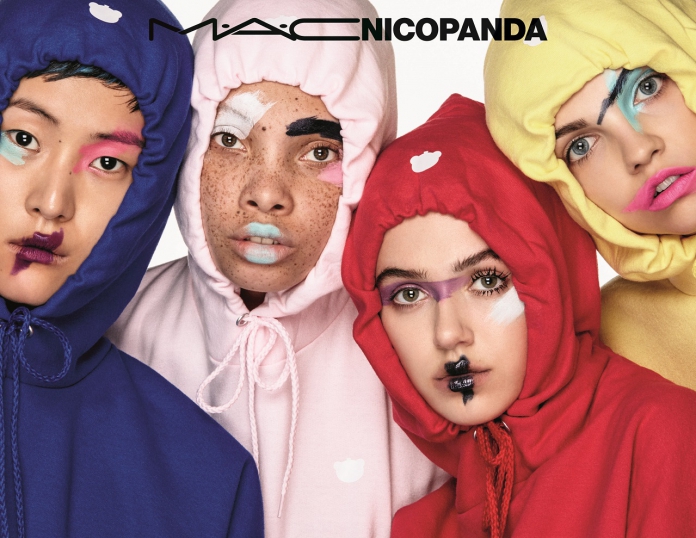 The Panda Riot is in Malaysia with the new MAC Cosmetics Nicopanda collection that have landed at selected MAC stores and online this month! Playful pastels take the streets with three panda-imprinted eye and cheek palettes and Nicopanda-topped brushes – or go wild with graphic Nicopanda lashes and adornments in the collection created by fashion idol Nicola Formichetti who has dressed Lady Gaga.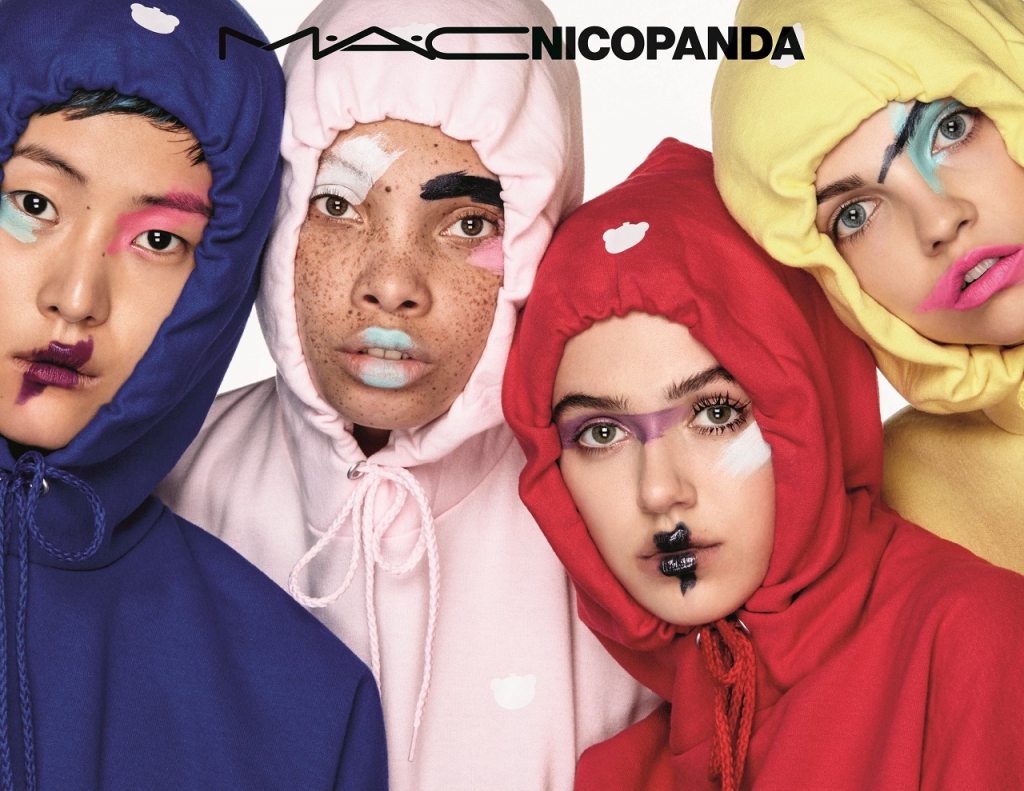 Launched in 2015, Nicopanda is a New York based street-brand is best known for its edgy and playful approach to fashion and accessories. Always innovating, NICOPANDA is at the forefront of the fashion world with its hyper-creative philosophy and unique collaborations- true to its creator's ideology.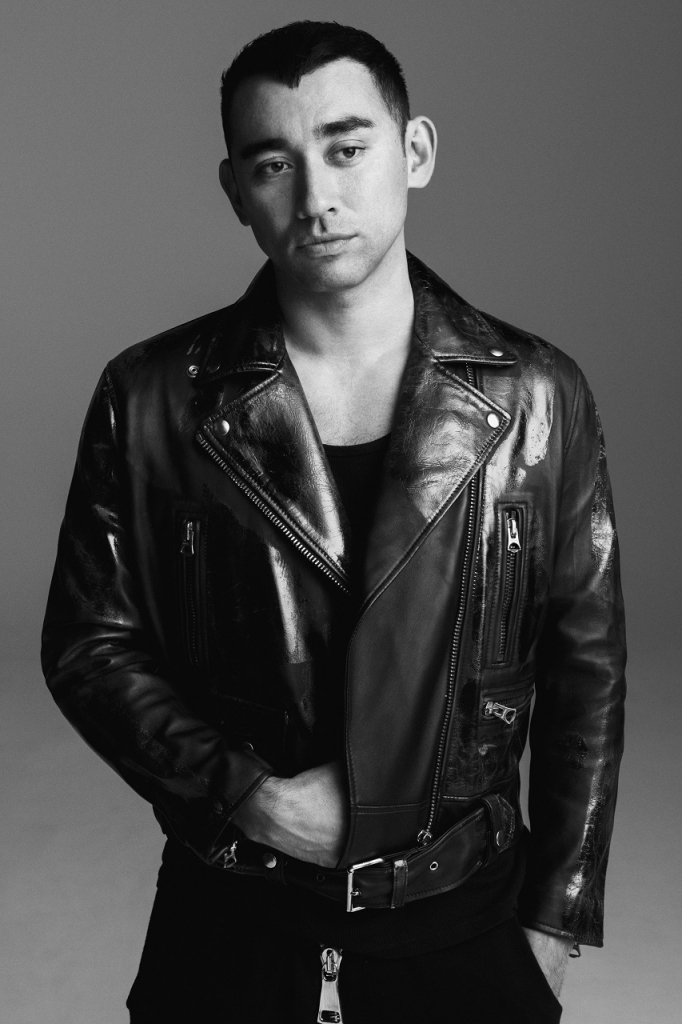 On Nicola's inspiration in creating this collection, "I wanted to develop something that was personal to my brand and something that was special to celebrate my longstanding relationship with M·A·C. Together we desired something fresh, new and contemporary for this new generation of makeup users. I'm half Asian and half European, so it was important to me that this collection delivered a little bit of east and a little west. There's a touch of street culture and high fashion. Ultimately, the panda was a big part of this inspiration. I originally created this character to represent a symbol of creativity and diversity. It was very important to bring the panda into the design and creative process. The packaging is clearly inspired by the panda, which is custom made and the first time M·A·C has launched something like this. It's visually so exciting, elegant, fun, unisex, and everything we wanted to accomplish."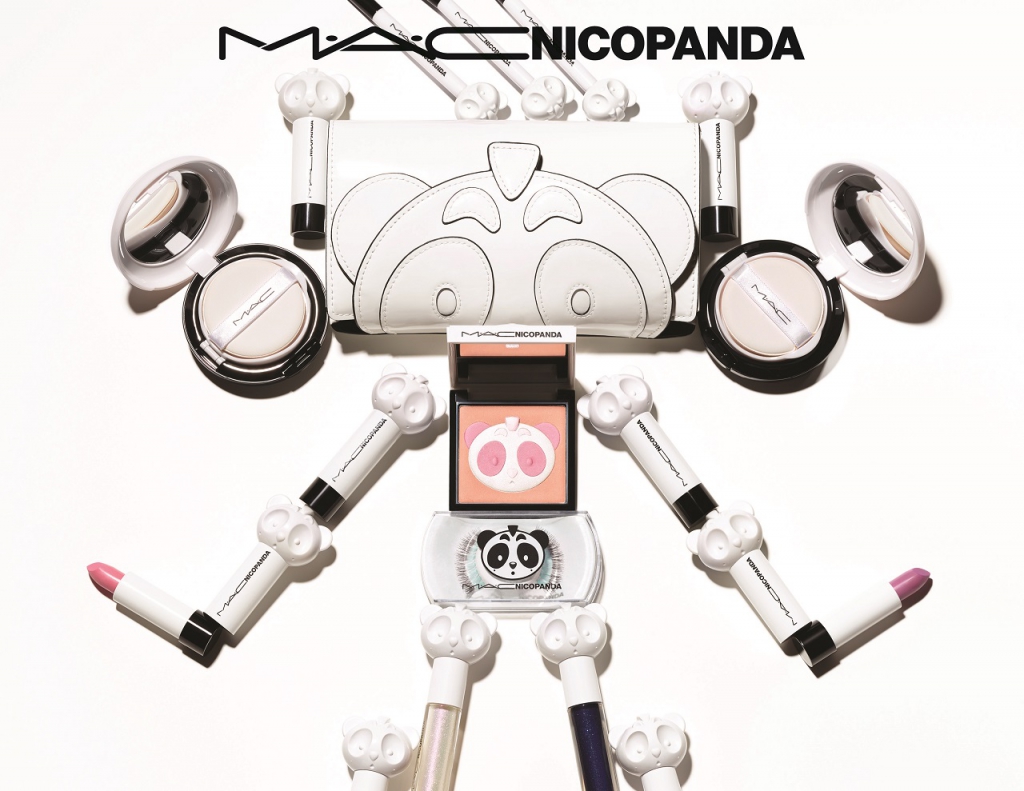 Get the details and prices of the collection below.
Lipstick (RM120)
Pastel-tinged matte shades to bring that touch of fun to your look.
Lipglass (RM90)
These four lipglosses come in colourful sliver pearlescent shimmers that looks fun on its own or on top of the lipsticks in the collection.
Full Face Kit in Stay Cute, Preppy Panda & PrimaPanda (RM238)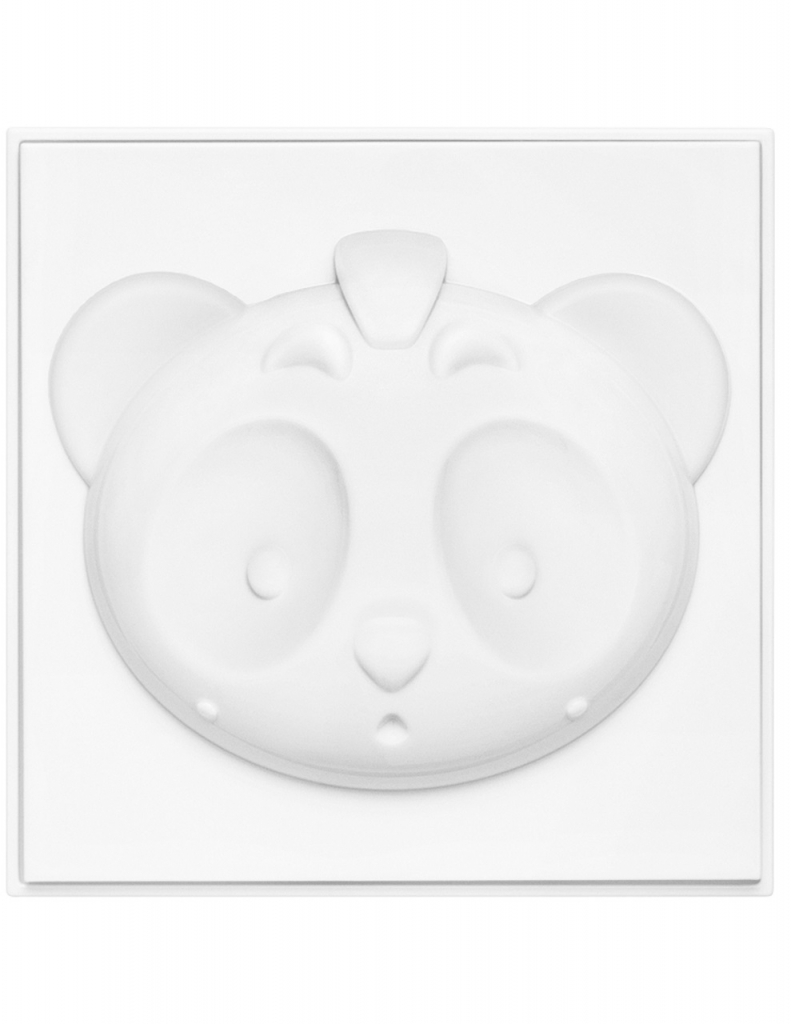 It may look like there are only eyeshadows in this palette but, it actually slides to the side to reveal a complimenting blush shade underneath! We love the innovative touch!
Stay Cute
Preppy Panda
PrimaPanda
Gleamer Face Powder in Colour Me Nico (RM160)
It works as an all over face powder or a nude blush! Shade details:
White: bright clean white (satin)
Nude: warm beige (matte)
Pink: bright baby pink (matte)
Lash (RM65)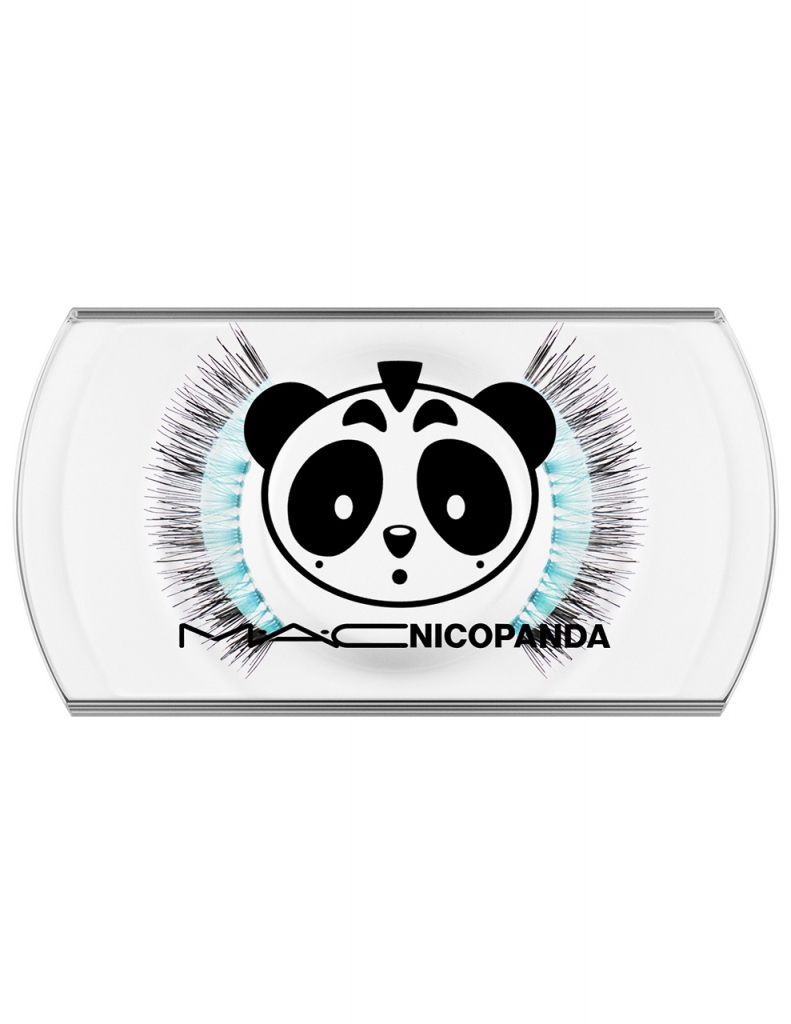 No panda eyes here, these dual-coloured lashes will make your eyes look brighter than before.
Adornments (RM83)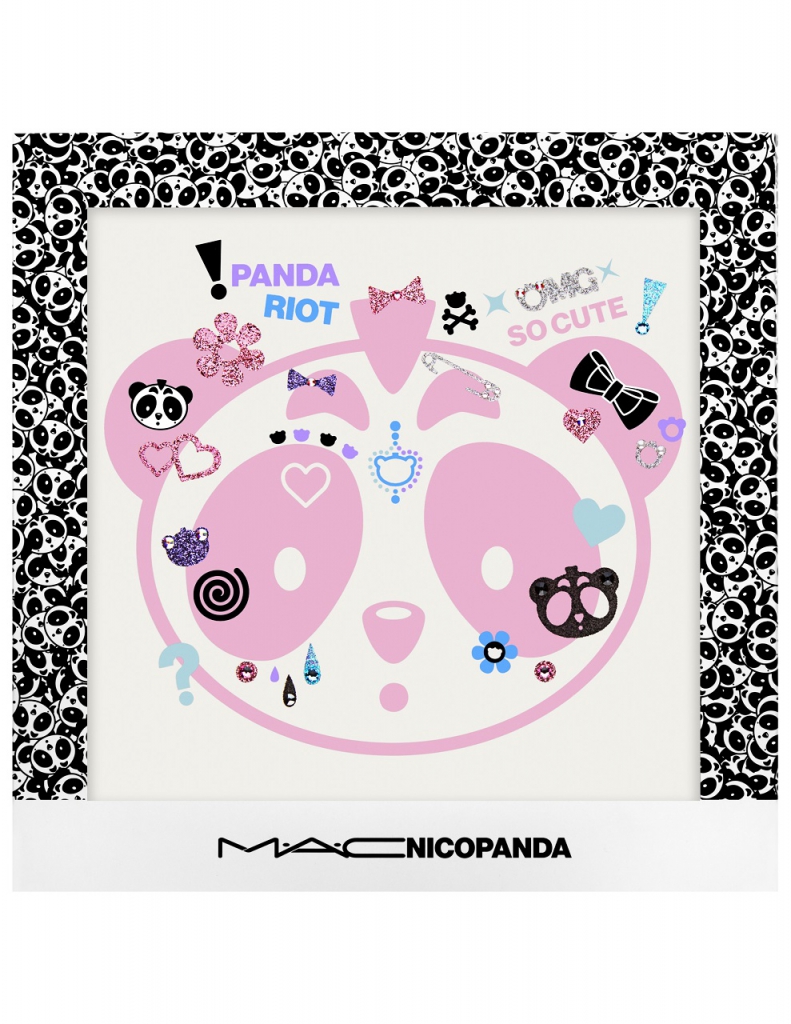 Perfect for a party or when you feel like making a statement, stick these on your face or accessories.
Nicopanda Brush Bag (RM288)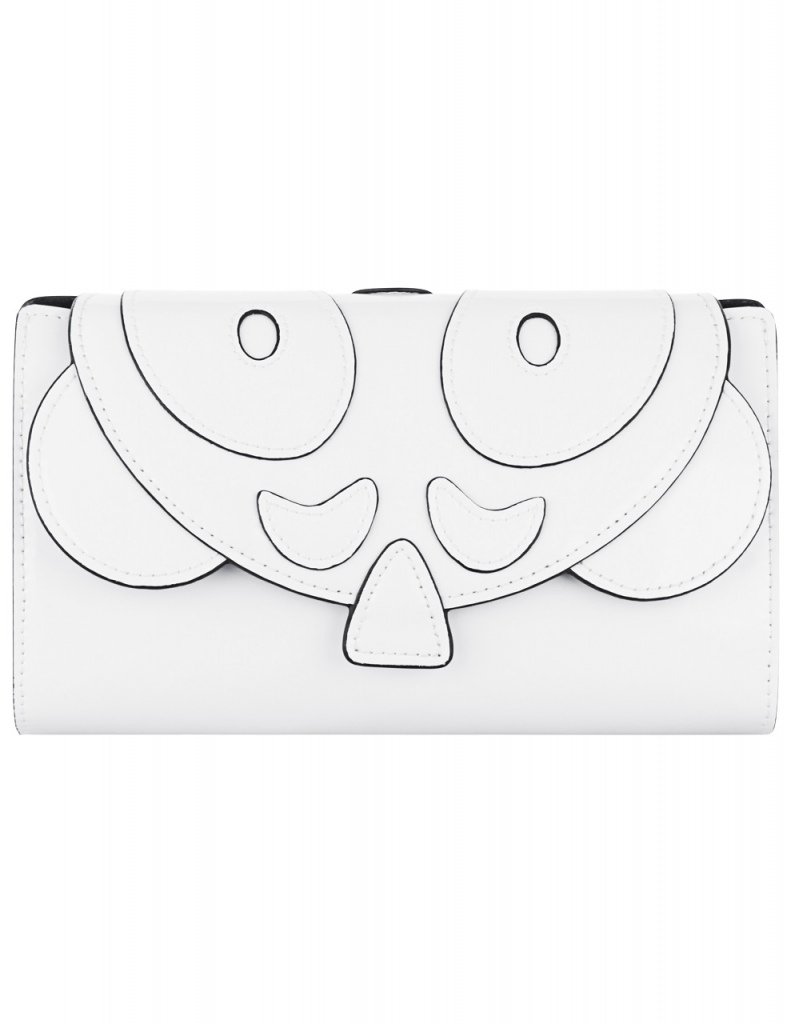 This adorable glossy white fold-over clutch contains 3 special-edition sized brushes with a Nicopanda handle.
The MAC Cosmetics Nicopanda collection is available at selected M·A·C locations and online.
On another exciting news, the Jeremy Scott collection is out at the same time! We've updated our previous post with the details and prices of each product so head over here to find out more.
Read also: 5 MAC Fix+ Hacks To Try