Aesop recently launched a new signature store in Pavilion Kuala Lumpur, the 42-square metre space was created by Aesop's in-house Design Department, and inspired by the relaxed domesticity of Malay architecture.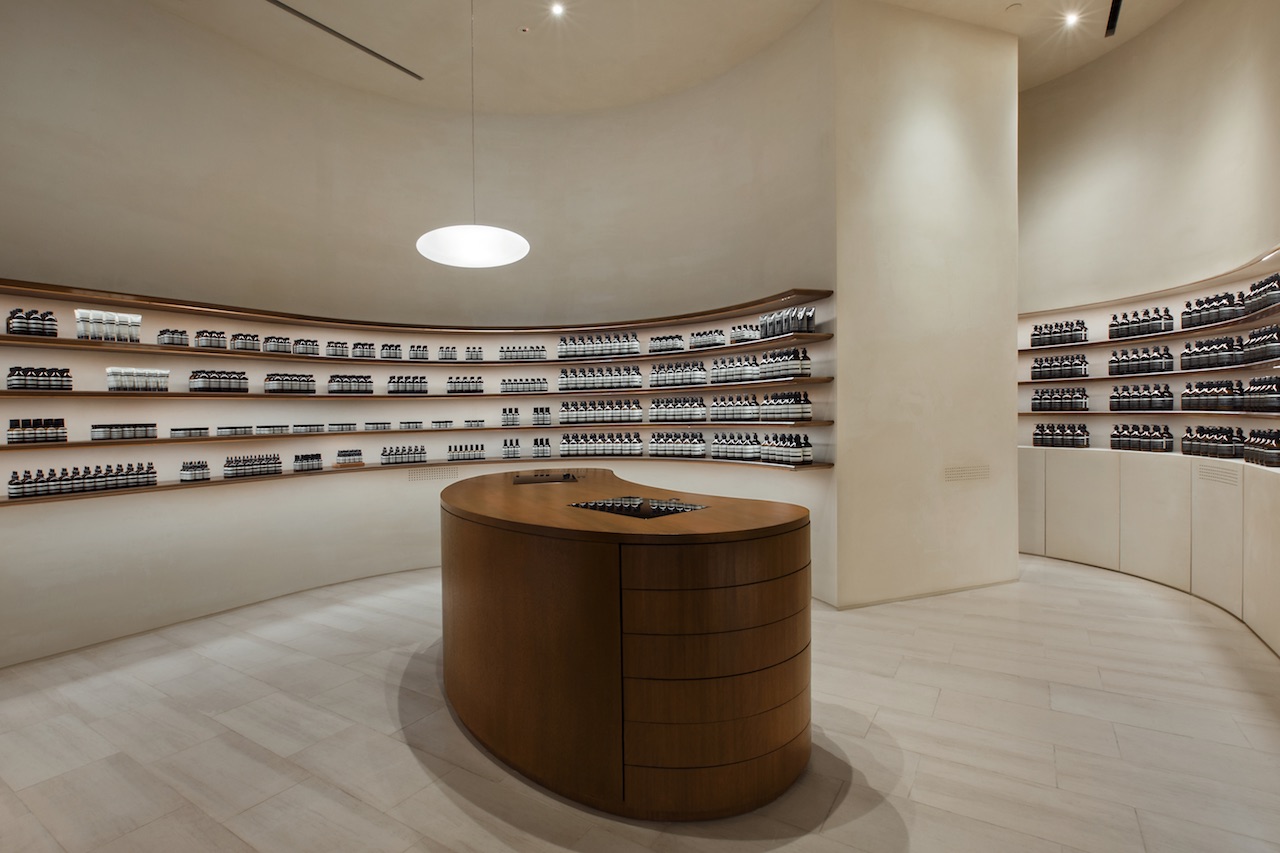 Enhanced by its allusion to the ancient liwan – a deep entrance patio which provides shelter from intense heat – the design offers cool respite through embracing curvature and airy volumes. Clad in fine-grain plaster reminiscent of colonial masonry, a sweeping wall defines the space, housing an uninterrupted band of product shelving, guiding movement and encouraging exploration.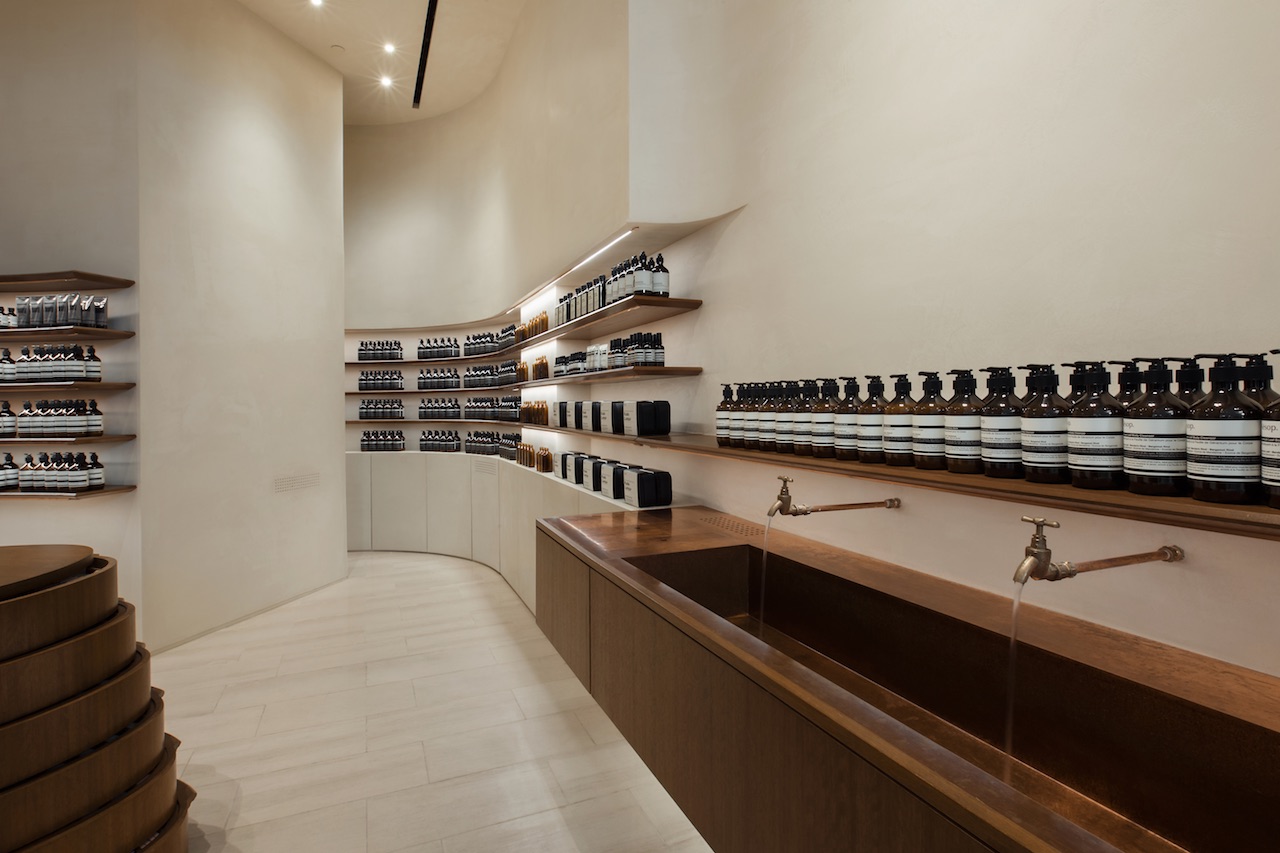 Responding to the scale of the surrounds, restrained materiality and spare embellishment speak to the informal spaces where locals take their rest, further emphasising a sense of sanctuary. Joinery is fabricated in local timber, Nyotah; untreated copper furnishes panelling, tapware and wash plane; and a single Peter Zumthor pendant lamp casts a warm yet subdued glow, referencing the luminance of a still, tropical moon.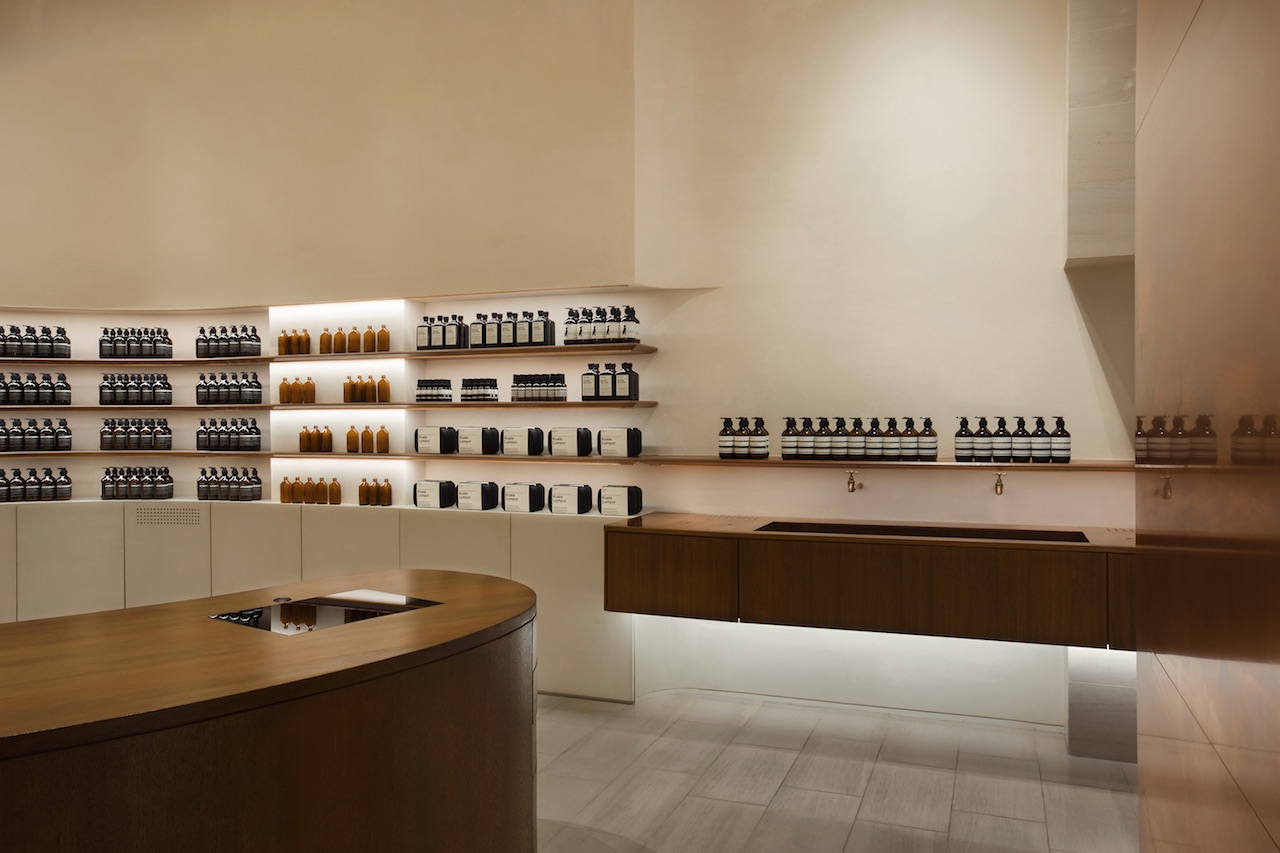 Clients can explore and select from a complete range of skin, hair and body care products, distinguished by botanical and laboratory-generated ingredients of the highest quality. The store's trained consultants are able to offer advice about products best suited to individual needs.
Read also: Aesop Redemption Body Scrub, a Refreshing-Scented Treat That Leave You With Smoother Skin