Long before Meghan Markle is making headlines for being the bride-to-be of Prince Harry, she was best known for her acting career in courtroom drama TV series "Suits".
It's safe to say that everyone in the world is talking about Markle, women especially, they want to find out what she uses in her skincare routine, her beauty secrets and style.
In a recent interview, Markle dished them all.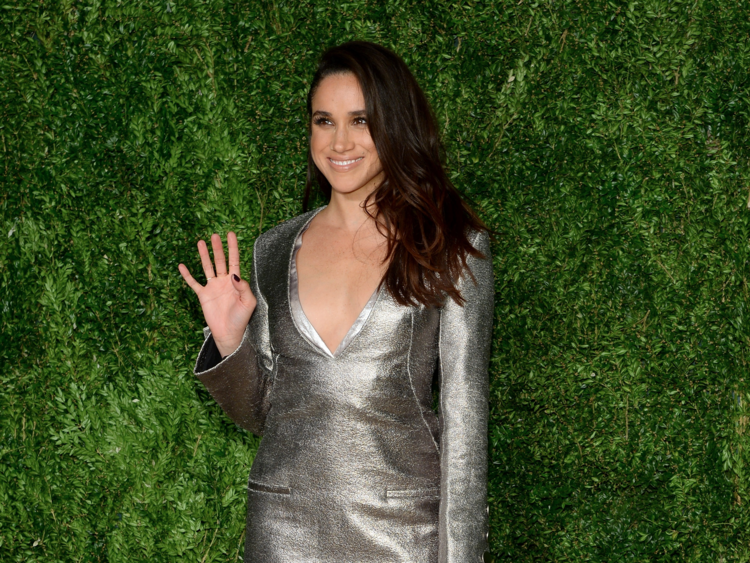 In fact her favourite body lotion is Nivea Skin Firming Hydration Body Lotion, which retails for under USD9. Hello magazine reports Meghan said, "I use this religiously. It's honestly my favourite lotion on the market, it's so affordable and makes my skin look and feel amazing."
In an interview with Allure, Markle said she uses Make Up Forever HD Powder to keep her skin looking matte. "I love the Make Up For Ever HD Powder. It lets your skin look shiny and fresh, but not greasy-shiny."
On her dark under eye circle she wears YSL Touche Éclat Concealer, which she describes "it blends, it's compact and if you've worked a 17 hour day and have nothing else on, you will still look relatively alive".
When it comes to eye makeup, she swears by Shu Uemura's Eyelash, and makes the most of her naturally dark lashes with tube of Diorshow Iconic, as well as MAC's Teddy Eyeliner, which has a metallic sheen ideal for going from day to night.
[Source: 1]
Read also: Watch Prince Harry And Meghan Markle Reveal Proposal Details
– Cover Image: etonline.com