It has been confirmed that Prince Harry and American actress, Meghan Markle are engaged and will wed in spring 2018. The news was first announced by the British royal family via a press release.
Like what Prince William and Kate Middleton did in the wake of their engagement announcement in November 2010, the smitten couple sat for a 20-minute chat with the BBC on Monday evening as an official couple right after the announcement.
The Prince of Wales is delighted to announce the engagement of Prince Harry to Ms. Meghan Markle. pic.twitter.com/zdaHR4mcY6

— Clarence House (@ClarenceHouse) November 27, 2017
The two met for a drink in July 2016 on a blind date, brokered by a mutual friend, and got to know each during a spontaneous camping trip in Botswana.
Despite Markle's success in hit TV show Suits, Harry claimed he had never heard of the American actress before they met.
Harry told the BBC, "I'd never even heard of her until this friend said 'Meghan Markle' – I was like 'right OK give me a bit of background."
Markle said she asked her friend only one question, "Was he nice? Because if he wasn't kind, it didn't seem like it would make sense."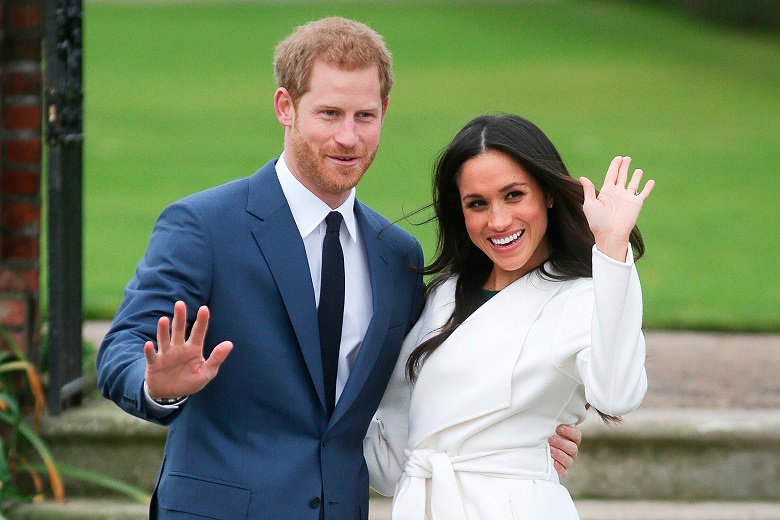 On the intimate proposal, the young Royal proposed a few weeks ago during a "standard typical night" cooking roast chicken.
Markle recounted, "We were roasting chicken. It was just an amazing surprise. It was so sweet and natural and very romantic. He got down on one knee."
Harry added, "It was a really nice moment — it was just the two of us. I think I managed to catch her by surprise."
She didn't let him finish his proposal before saying yes.
Watch the full interview at the video below.
Read also: Malaysia Fashion Week 2017 To Feature The Last Jimmy Choo's Shoes For Princess Diana
– Cover Image: BBC News