Dessert lovers, brace yourselves. We are about to take you on a sweet journey, alongside with The Coffee Bean & Tea Leaf® (CB&TL).
The coffee chain is offering two delicious new cakes incorporating nutrient- and fibre-rich dates for this Ramadan season – Chocolate Pistachio Mousseline Cake and Lumberjack Cake – as well as Coconut Date Cookies and two single origin beverages to tempt the senses.
Fiona Rodrigues, Director of Marketing & Development at The Coffee Bean & Tea Leaf® Malaysia said, "Every season brings new opportunities to push the boundaries of innovation, not forgetting the importance of traditional elements and bringing people together. The Coffee Bean & Tea Leaf® (CB&TL) takes great joy in sharing these limited edition recipes to mark this special season here in Malaysia."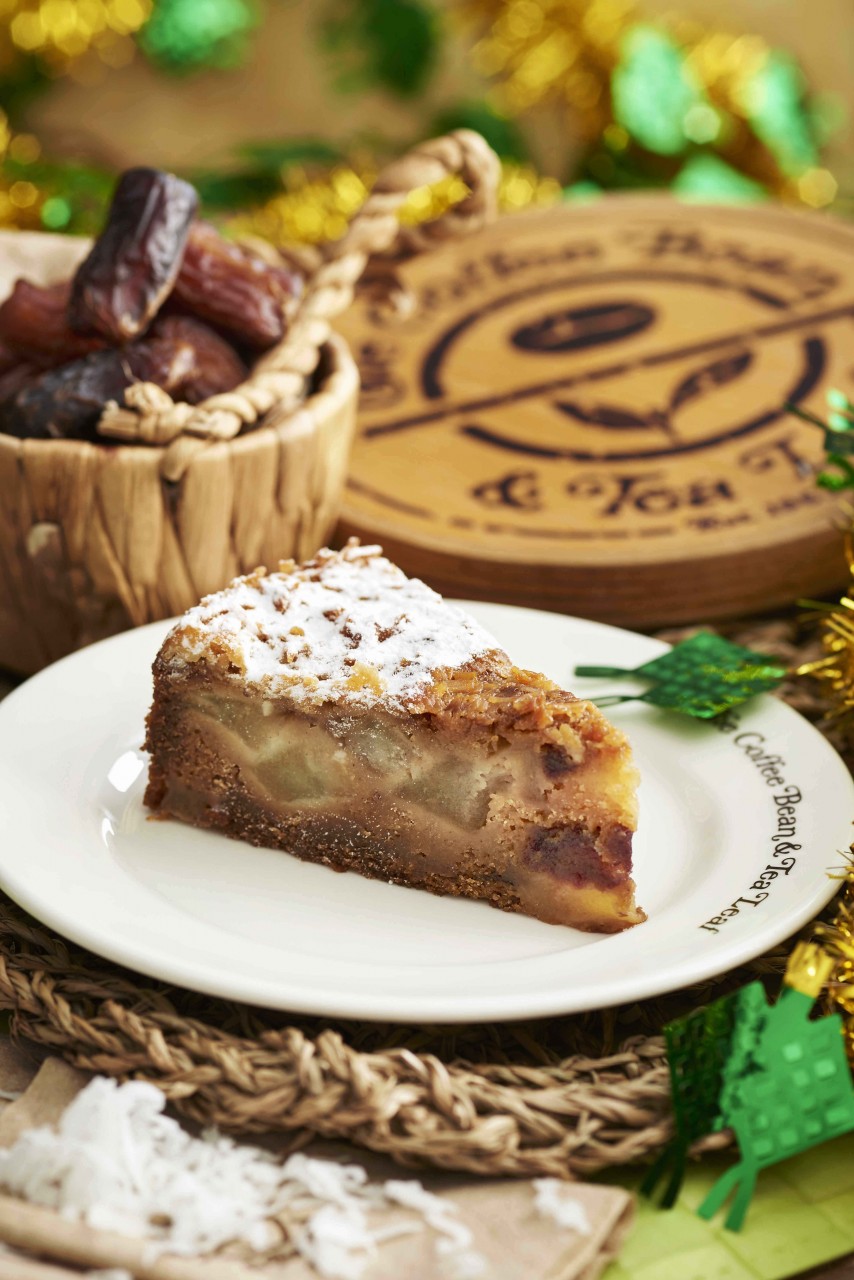 For those who love nuts, the Chocolate Pistachio Mousseline Cake is definitely a hit with its sweet and salty pistachio mousseline cream, complemented by a layer of dark chocolate mousse, while coconut fans will love the Coconut Date Cookies or the Lumberjack Cake with crisp apple and dates topped with caramelised coconut. In addition to being delicious, the high content of dates provides a healthy dose of fibre and minerals too, replenishing nutrients after a day of fasting.
After a full meal, unwind with the sweet aroma and honey-nut flavour of Panama Single Origin Coffee Beans or the delicate tang of Noori Tea Garden Single Origin Tea, a smooth, premium pekoe black tea.
From now until July 1st, you can also enjoy a 20% promotional discount when you order these speciality 1.5kg cakes online – get the Chocolate Pistachio Mousseline Cake at RM92.00 and the Lumberjack Cake at RM78.40.
Follow the CB&TL Facebook page, www.facebook.com/CBTLMalaysiaPage or the CB&TL Instagram account @coffeebeanMY, or visit their website www.coffeebean.com.my for more information about CB&TL's new offerings.