Nestled between the bistros and bars of TREC Kuala Lumpur is YG Republique's Samgeori Butcher's, a BBQ grill haunt serving premium pork (black iberico pork to be exact) and beef cuts that YG artists are a fan of!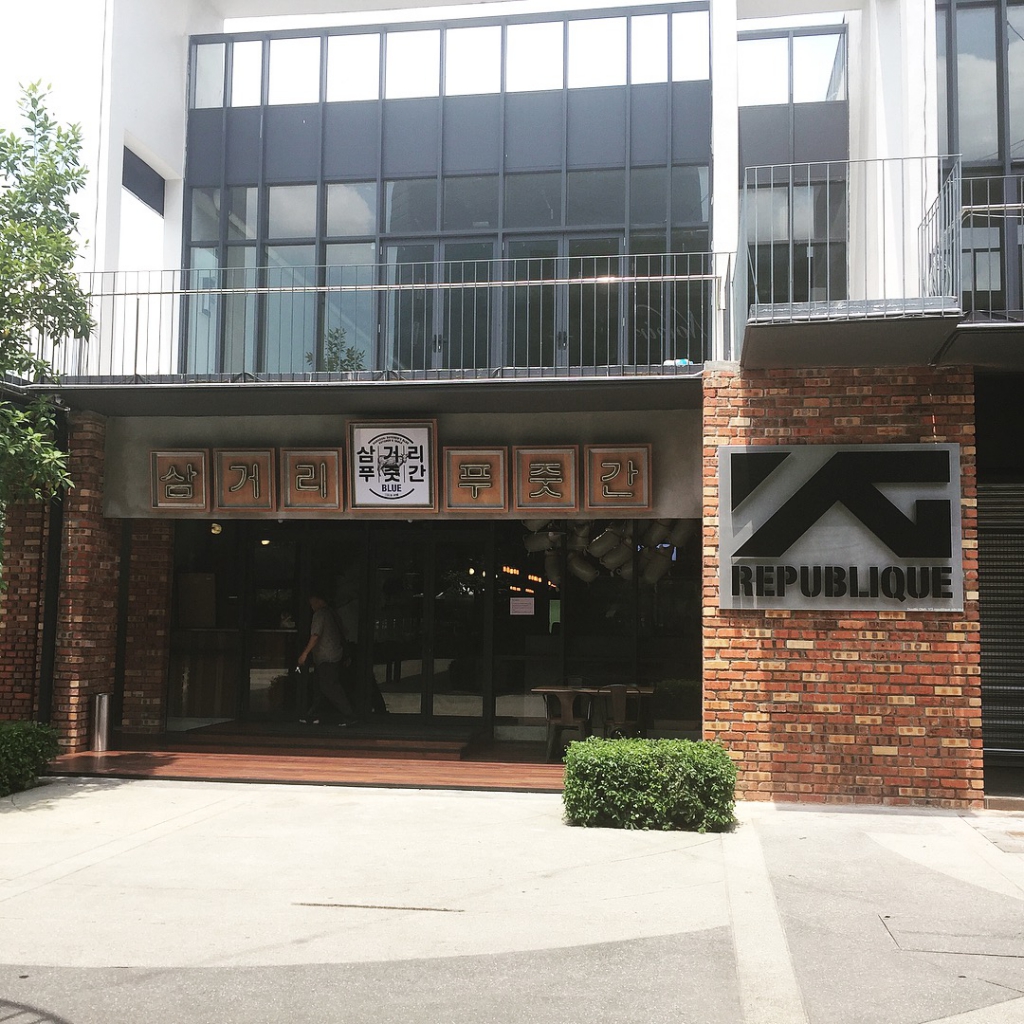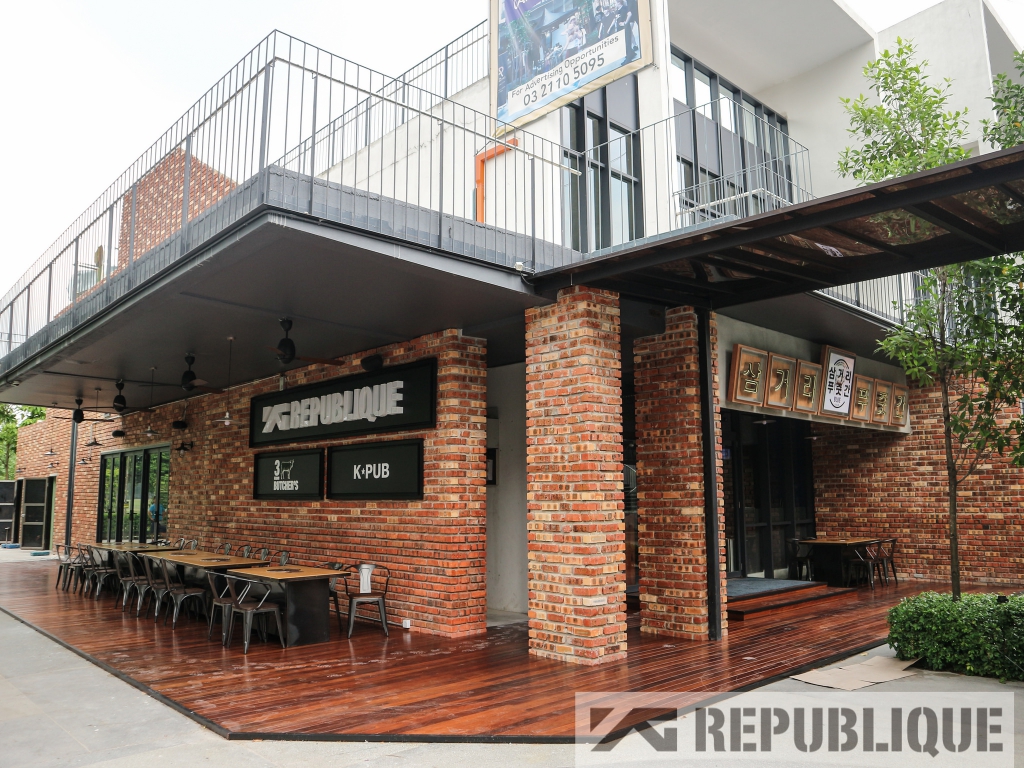 Whether you want like to enjoy your BBQ outdoor or indoors, Samgeori Butcher's a relaxing spot to enjoy hearty meals with your love ones.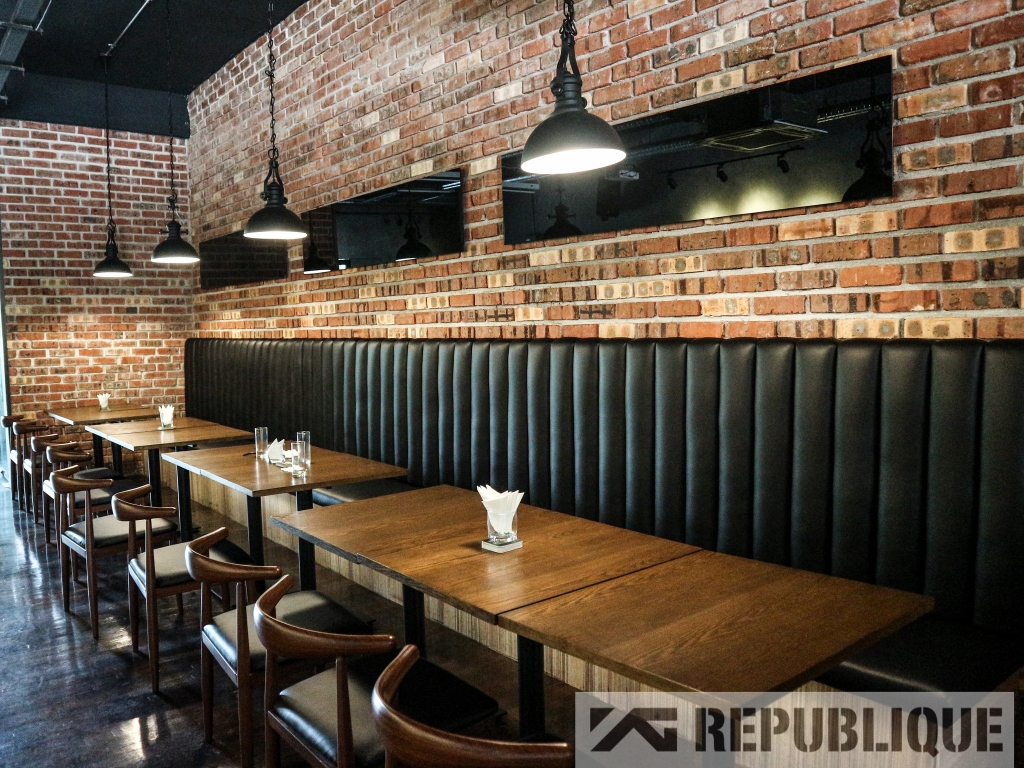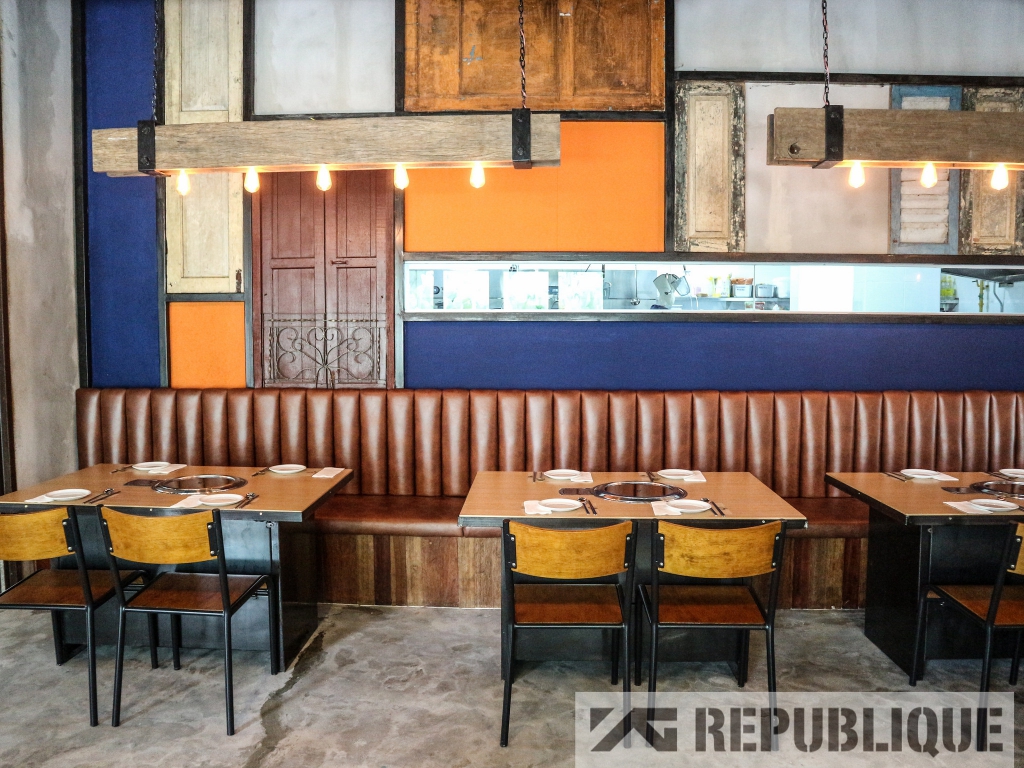 You can even see the autographs of the YG stars who came for the launch on these cute pig balloons and on the walls.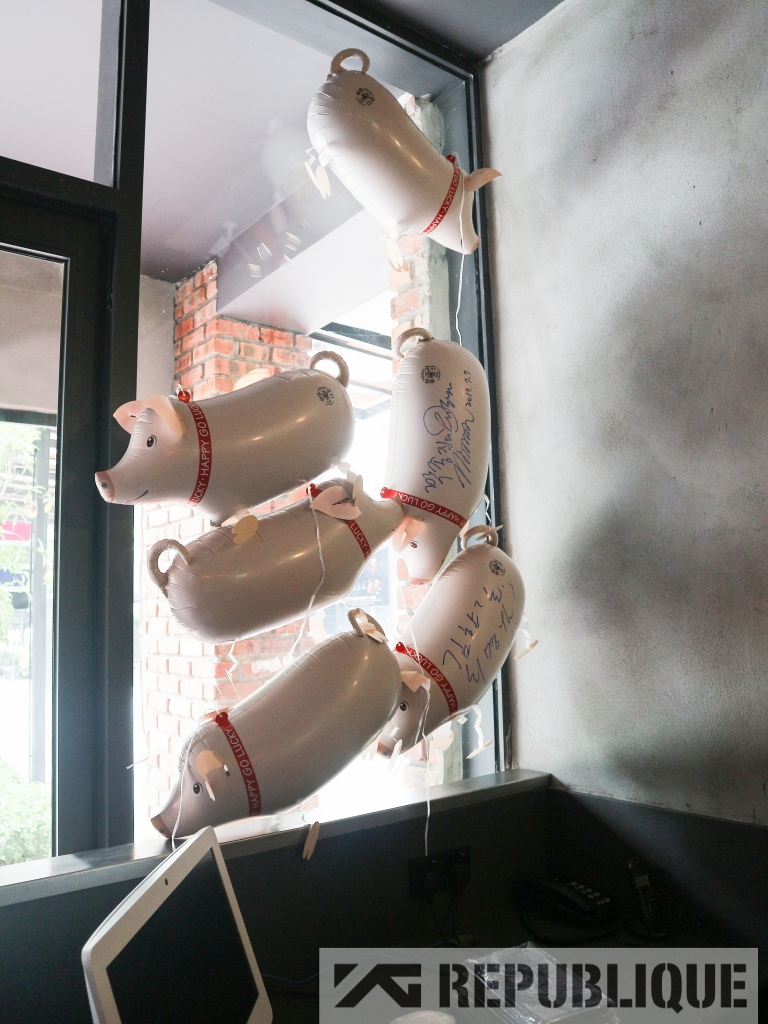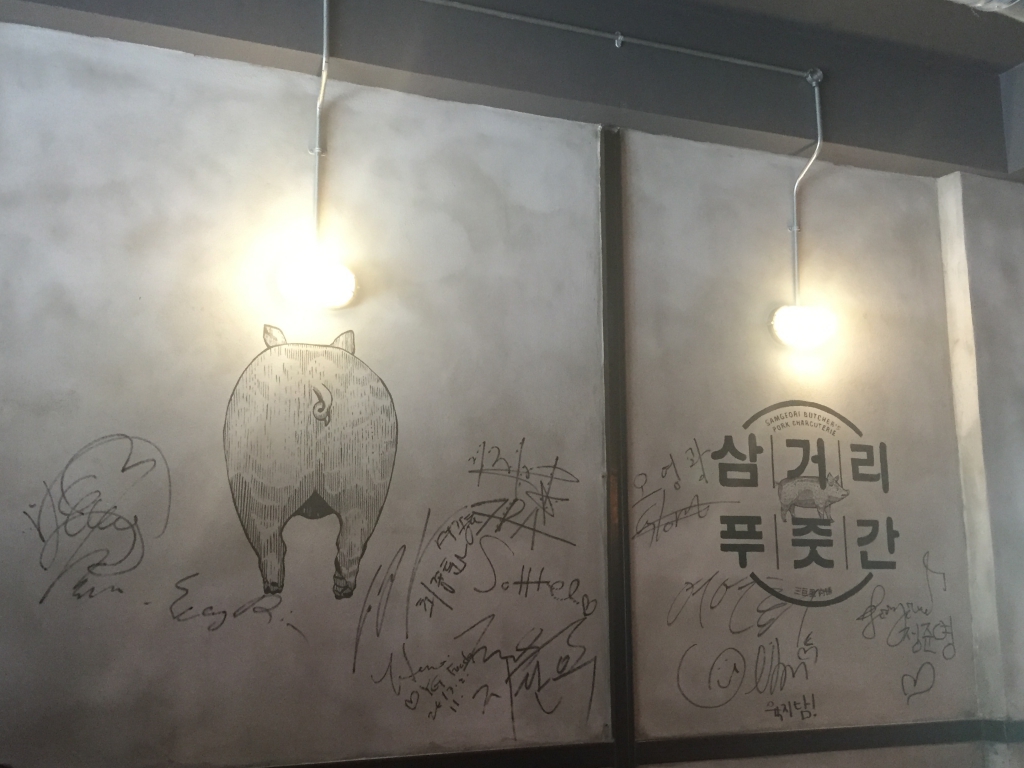 The meats are cured with Cypress Pine to enhance its flavour and texture and so is the sauces that accompanies them. It's not your typical Korean BBQ where lettuce leaves are a bottomless fixture, here it's all about the embracing the taste of quality meat so there's no wrapping lettuce practice here. But if you need your lettuce leaves, you can still order it separately. Banchan's (side dishes) are refillable too.
Butcher's Sampler, RM170 (420g for 2 pax)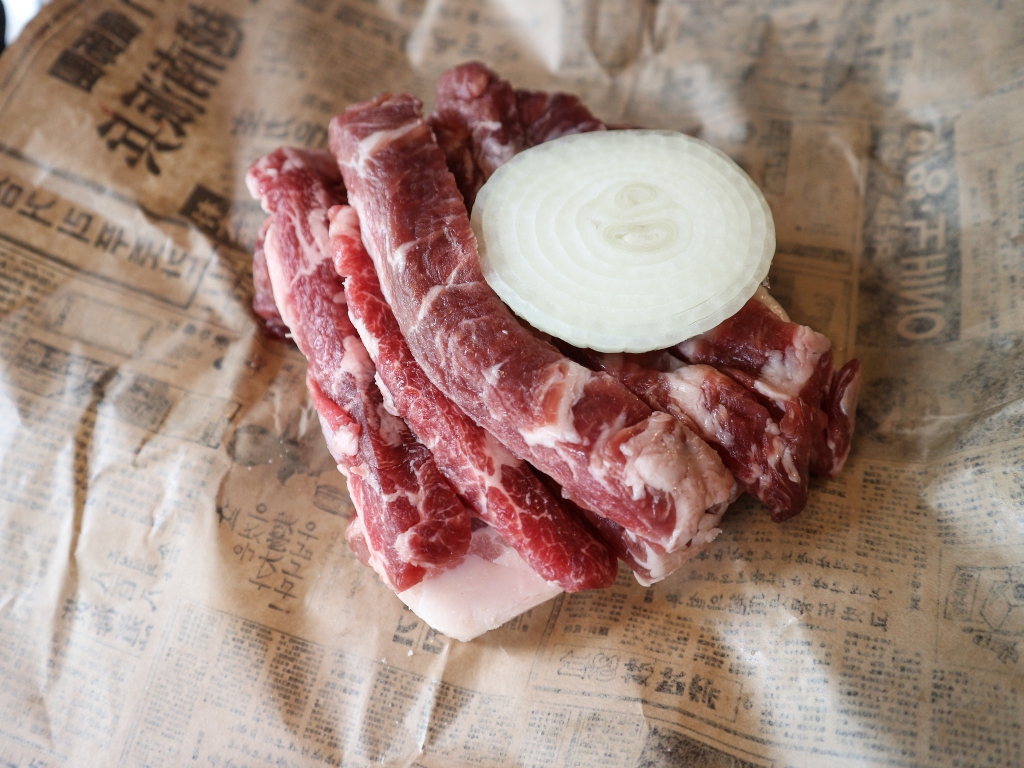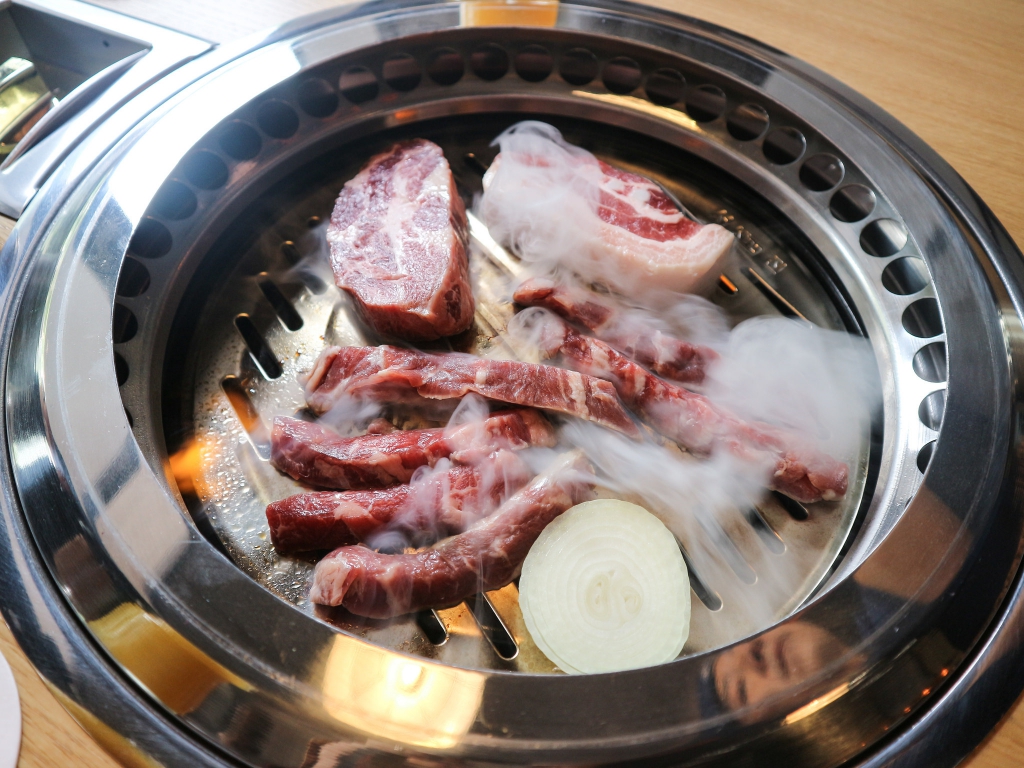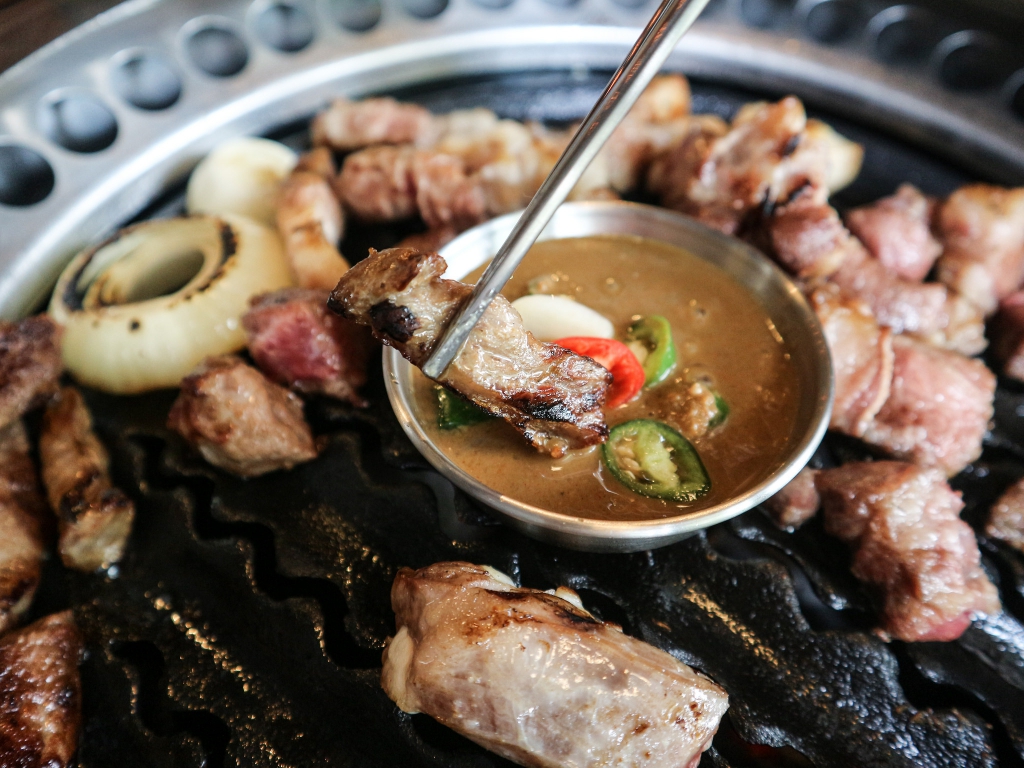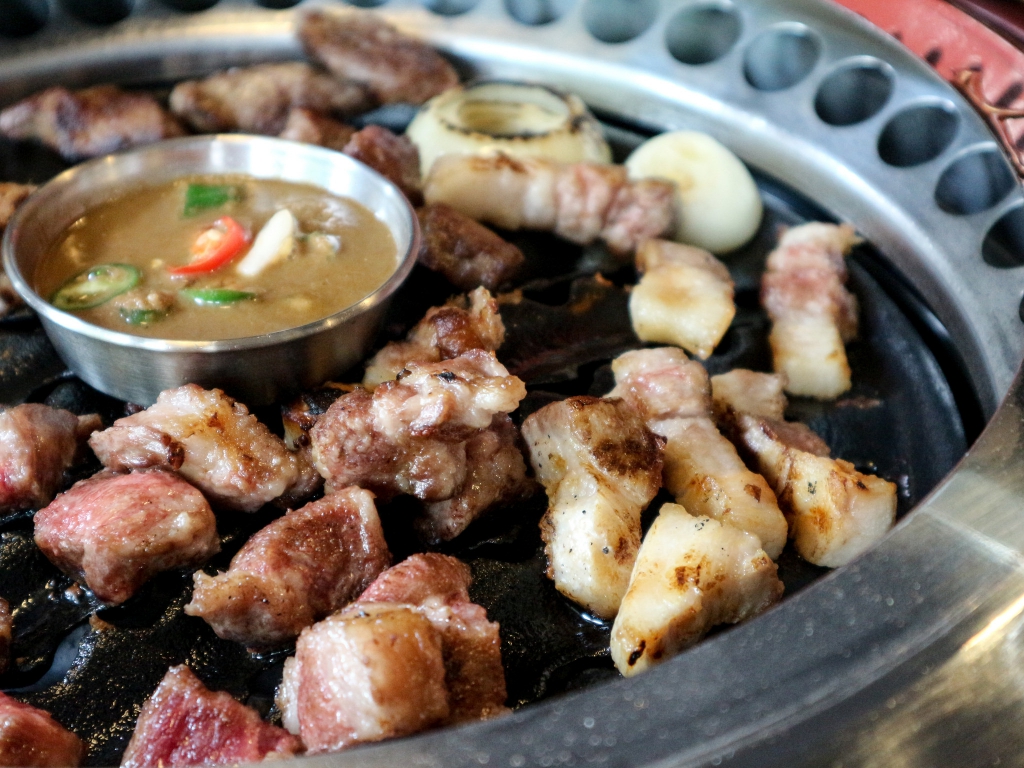 A must-have at Samgeori Butcher's! You get a sample of three types of premium cuts, Pork Neck, Pork Shoulder and Pork Belly which could feed more than 2 people actually. Each cut offers a different texture and if we have to choose just one, the Pork Belly is our favourite! So juicy and flavourful even without the dipping sauce, the Cypress Pine curing process definitely makes a big difference.
Butcher's Pork Fried Rice, RM25 for 1 pax & RM50 for 2 pax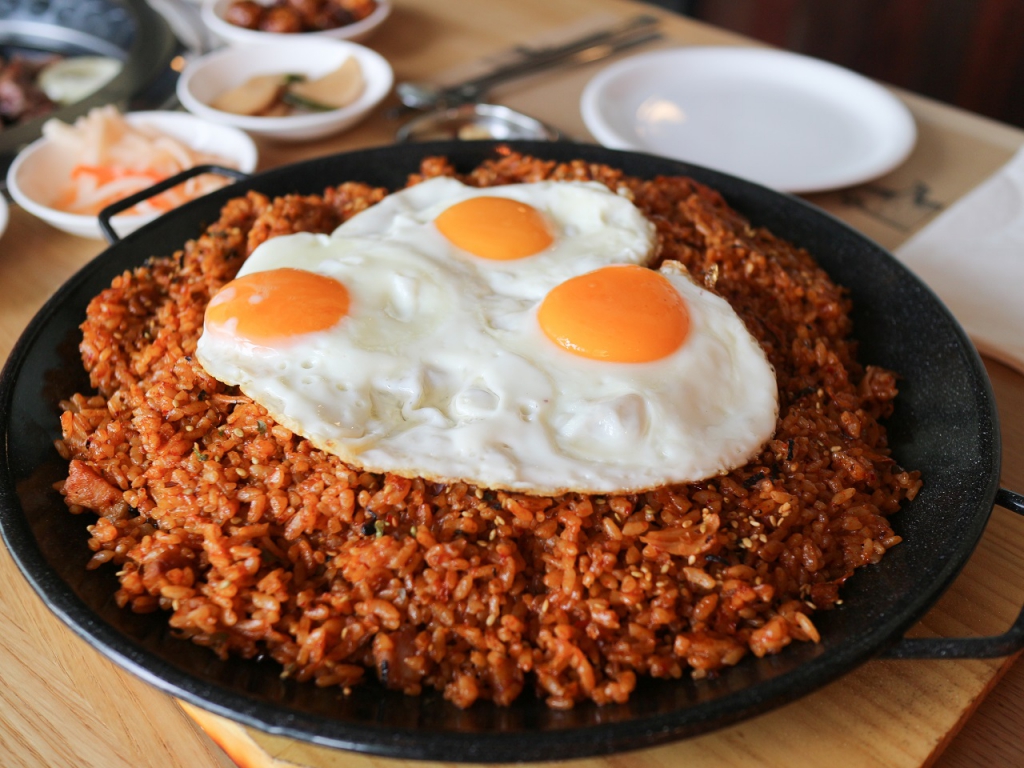 Kimchi fried rice cooked to perfection with a good amount of pork meat and aged kimchi. The addition of chipotle sauce while frying added a little sweet touch to balance out the sourness of the kimchi. You can even request them for the 3 pax portion like the picture above if you're coming in a big group.
Samgeori Kimchi Stew, RM30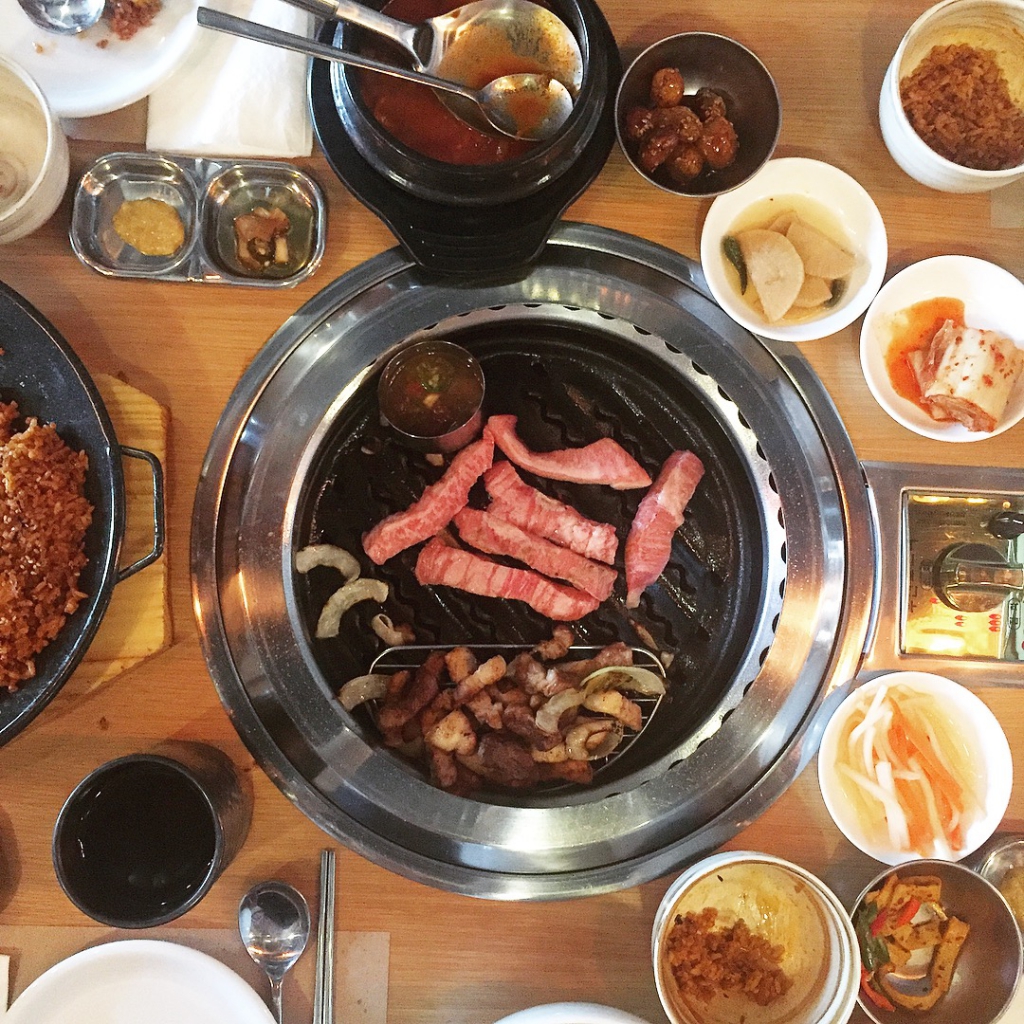 It was so good that we couldn't break our trance to take a better picture of it. Flavourful aged kimchi that's not too sour or spicy that just keeps you coming back for more.
Banchan (Side dishes)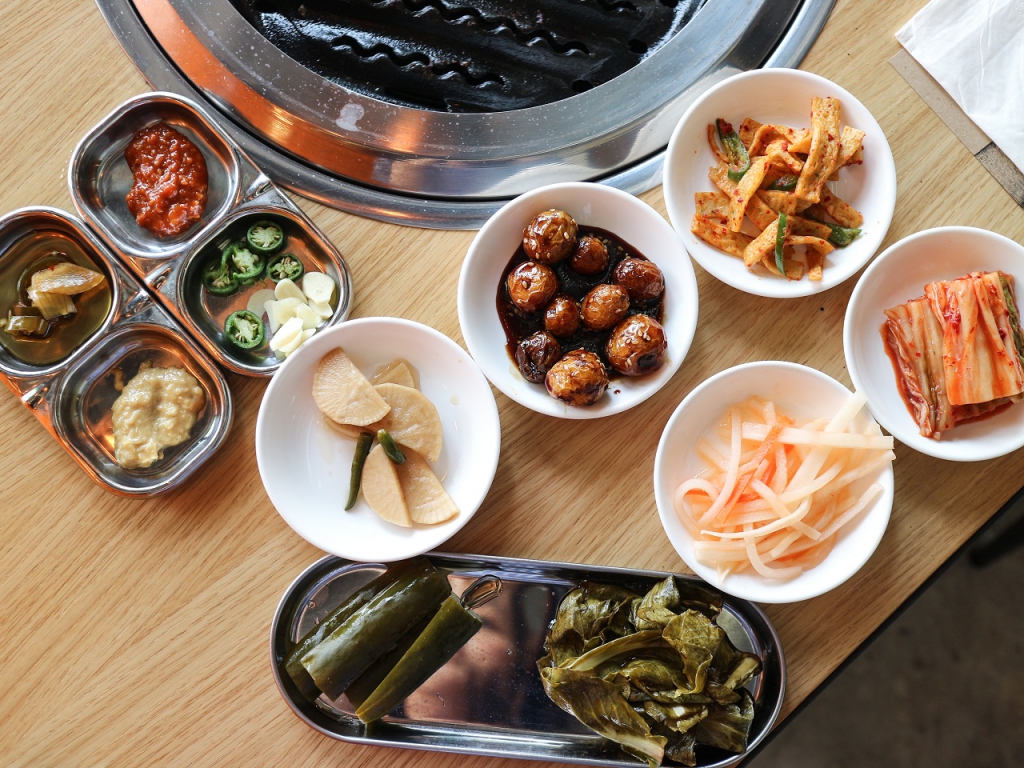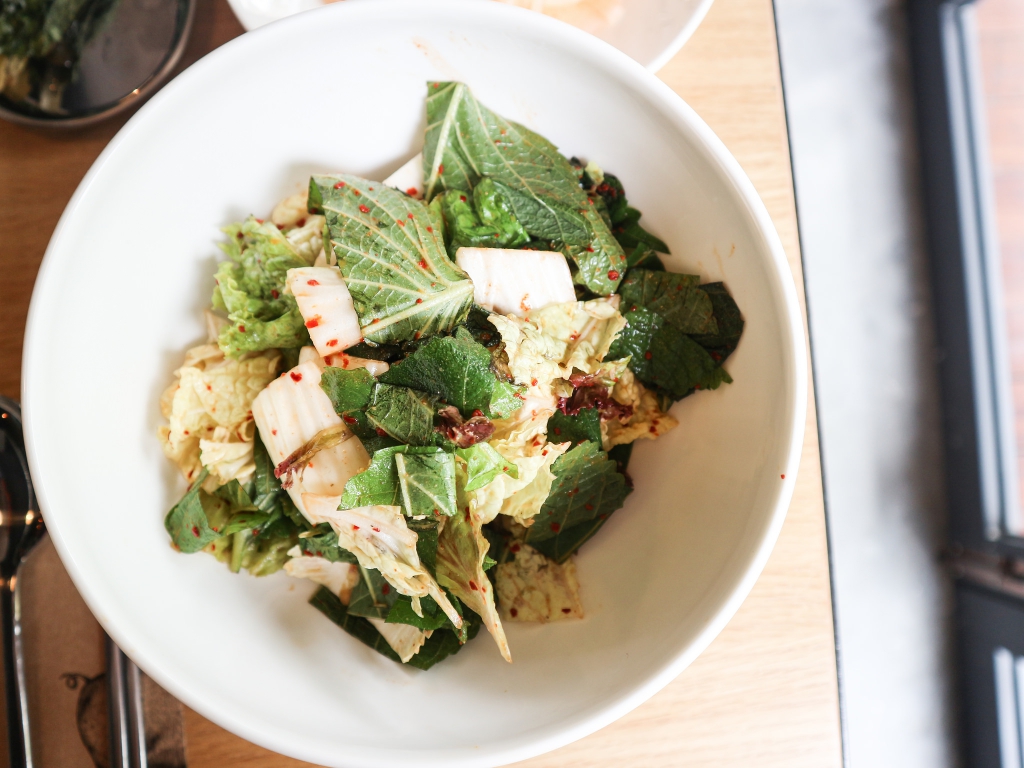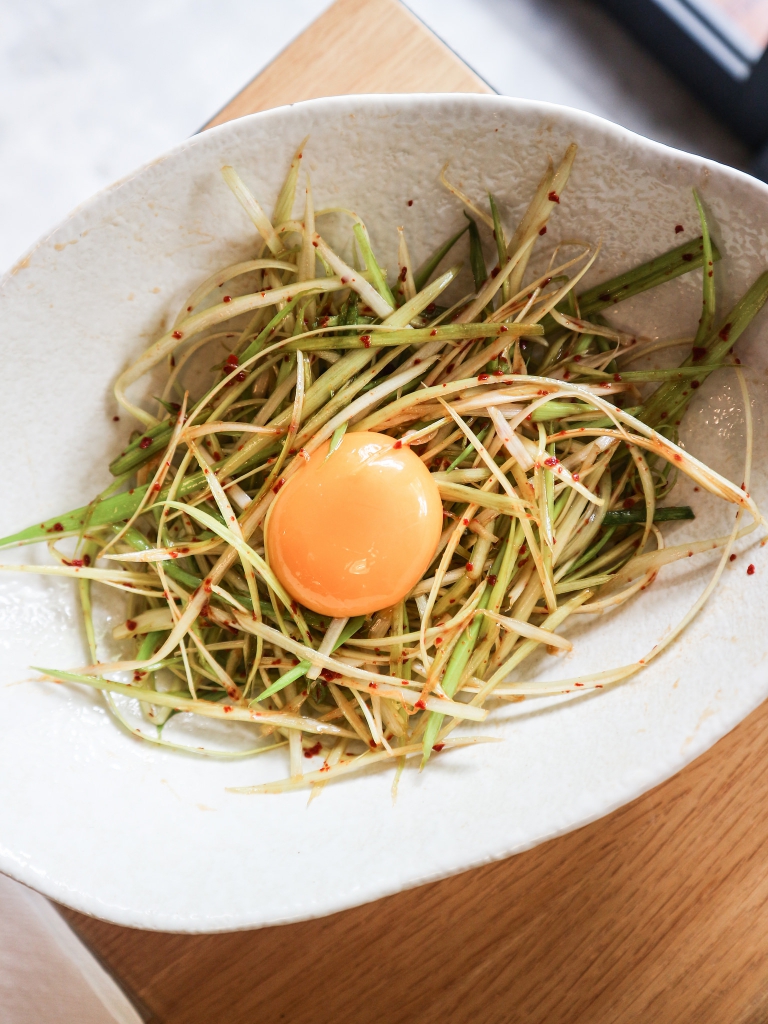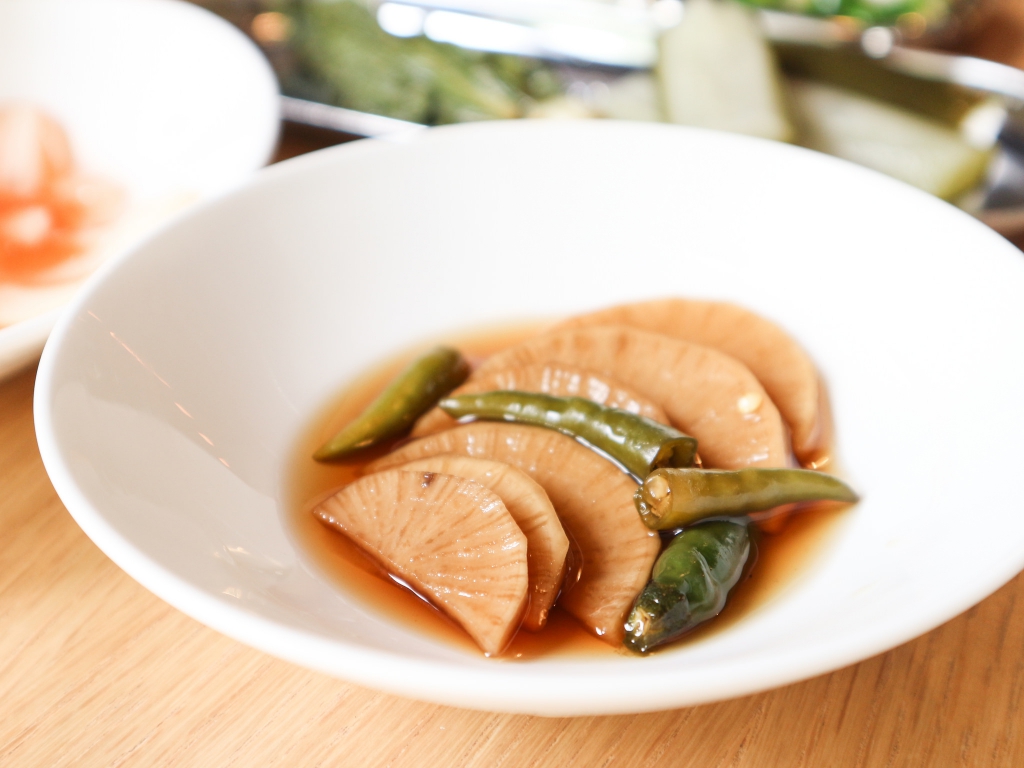 We love how they offer a unique spread of banchan which not only taste good but also goes well with the meats!
Verdict
We can't wait to come back again to try the other dishes they have and the Butcher's Sampler too! The meals are priced well for the premium meat quality that you're getting and portions are generous too.
Our Favourite Dishes from Samgeori Butcher's:
Butcher's Sampler 420g for 2 pax
Butcher's Pork Fried Rice
Samgeori Kimchi Stew
Make your way to YG Republique Malaysia Samgeori Butcher's to try out the YG artists approved premium Iberico Pork BBQ and wash it all down with a glass of Korean soju from K Pub!
Address: HG-01 & HG-02 Hive, TREC, 438, Jalan Tun Razak, Kuala Lumpur, Malaysia
Tel: 03-2110 4104
Operation Hours: Samgeori Butchers opens at 12pm- 3pm (Lunch) / 6pm – 2am (Dinner) while K Pub opens at 6pm – 3am
Make an online reservation here: https://www.tableapp.com/partner/yg-republique-trec-kl
Follow YG Republique Malaysia on Facebook and Instagram for the latest updates.
Read also: Big Bang's Lee Seungri And Other Korean Celebrities Made A Special Appearance During YG Republique's Grand Opening At TREC KL