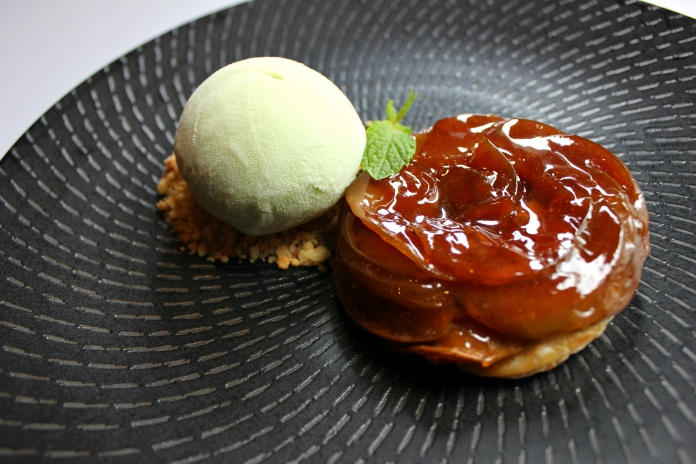 "Two words to describe Enfin by James Won, Bespoke and Artisinal." – Chef James Won
It's unlike any other 'fine dining' restaurants found in Malaysia. Firstly, there are not many restaurants of this stature that offers a lunch degustation which doesn't hold back on its quality, presentation, and flavour with a decent pricing to boot. Dining in his restaurant is also a nice change from the hustle and bustle of your usual lunch haunts.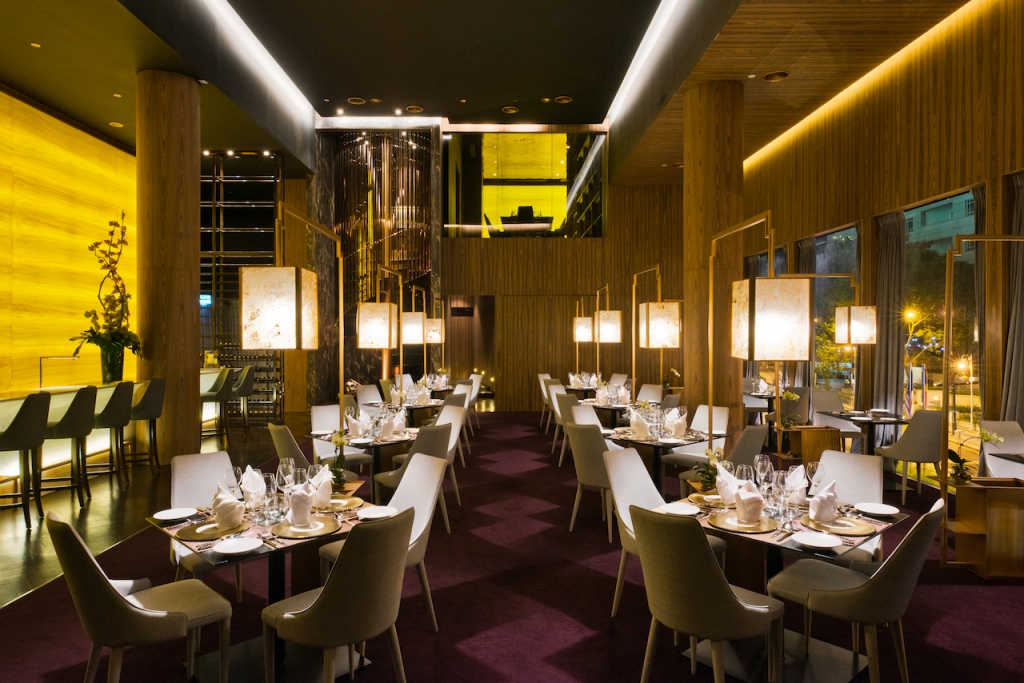 When Chef James Won presented his new lunch menu for Enfin by James Won which debut this month, it was definitely a feast of adventures as we learn about the origins of some of the ingredients which are mostly from our own country.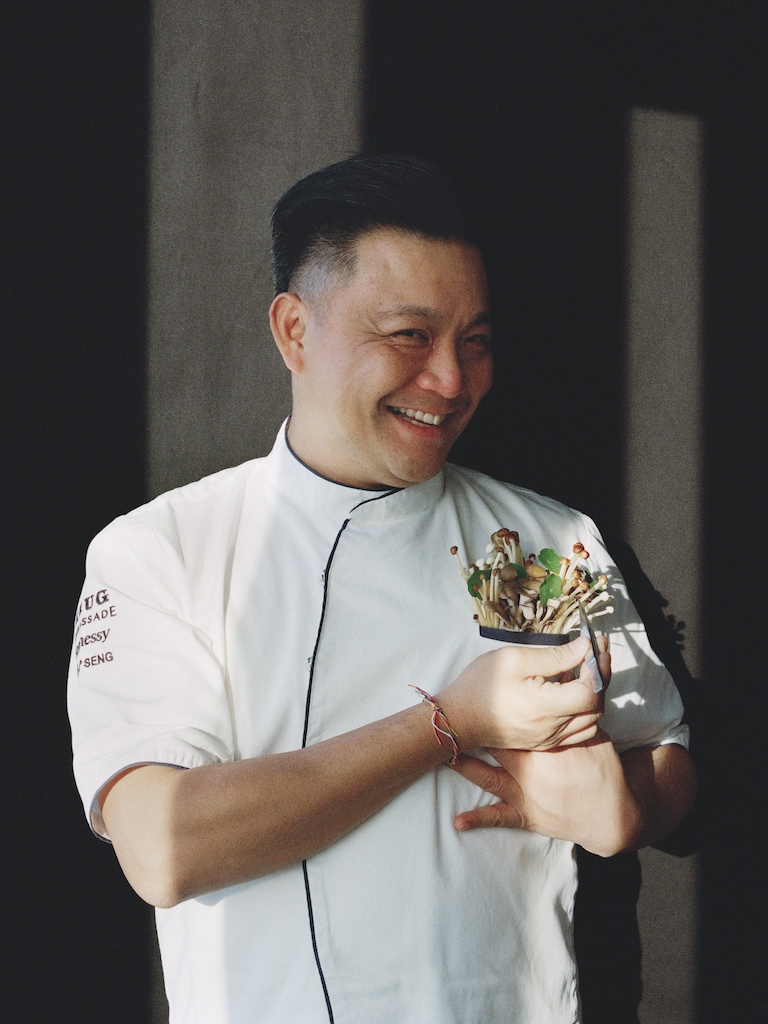 "The inspiration for my new lunch menu is simple. I want to share my passion for using the bounty of our local farmers and fishermen with more Malaysians. That means offering a lunch menu at a price point that is appealing to a greater number of people. My team and I have been curating this menu over the last two months to bring together affordable, high-quality imported seafood and daily selected fresh catch from the market. You'll taste traditional French cooking techniques centre-staging local ingredients," said Chef James.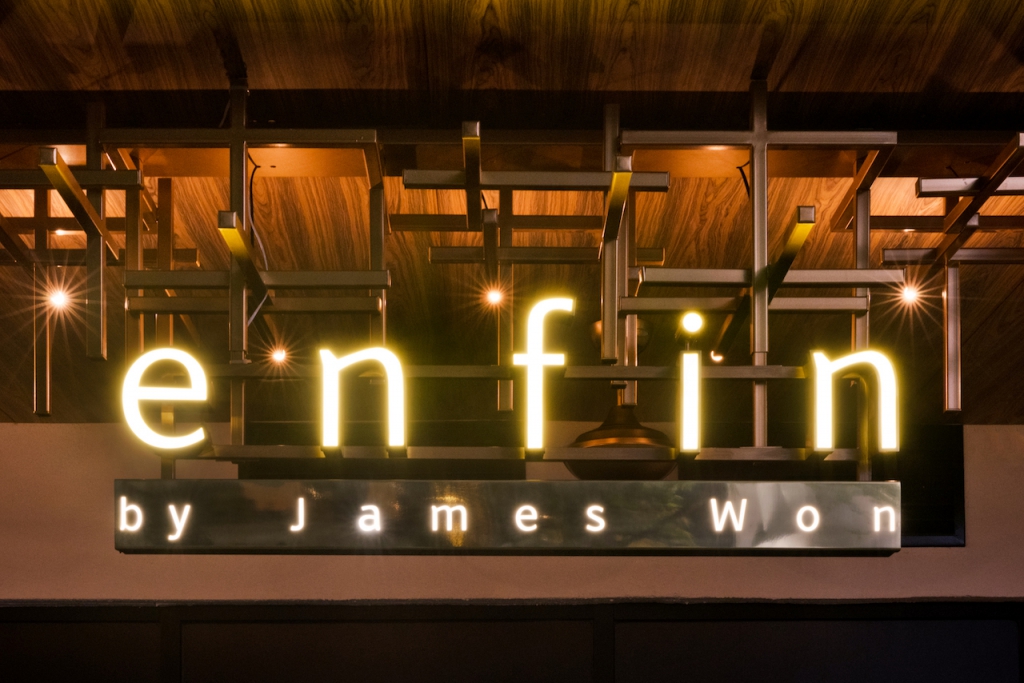 This month's new 3-course Lunch Degustation menu let's you choose from an expanded a la carte menu with four entrées, 14 plates principaux, and four desserts. The mains include fresh fish like New Zealand Tarakihi and Norwegian salmon, seafood including whole tail lobster, king crab, and yabbies where you have the option for it to be pan seared, poached or steamed, fried in batter, or chargrilled. And each can be accompanied by one of four fresh sauces such as Wasabi Mayonaise, Tartar à la Enfin, Truffle Beurre Meuniere and Sauce Vierge. There are two non-seafood selections and one vegetarian option too but if you have other dietary requirements, do let the server know as you're ordering. You have the option to include Wine Pairing, where you get a glass of champagne and wine with just an additional cost of RM89 per person.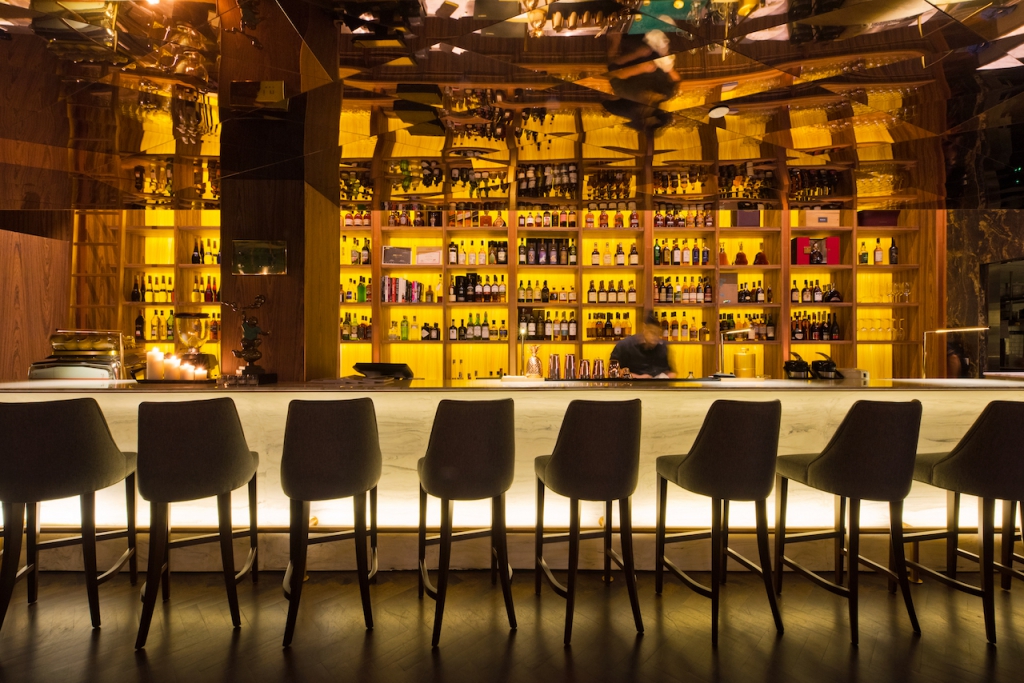 The 3-course Lunch Degustation menu has an array of options for you to choose from and with an affordable price of only RM128.
Taking inspiration from the French, the meal starts with an Artisan Bread plate with slices of in-house made Rye, Thyme and Butter bread with butter and three salts such as moldon salt, Himalayan pink salt and fleur de sel. To get your palate ready for the incoming bursts of flavours.
There are a few options of entrées you can choose from, one of them is a Prawn, heirloom tomato, beetroot textures, Romaine and herbs salad. All the vegetables are fresh from Enfin's farm in Cameron Highlands and I'm not kidding when I say that this salad is delicious. Taste-wise, the vegetables tasted so different from the usual, the beetroots were delicious with no overpowering earthy taste that a typical beetroot has, the tomatoes were sweet and not tarty. The prawns were chargrilled to perfection as it's still springy to the bite. To bind it all together is a sauce made from mayonaise, tobikko, garlic and parsley.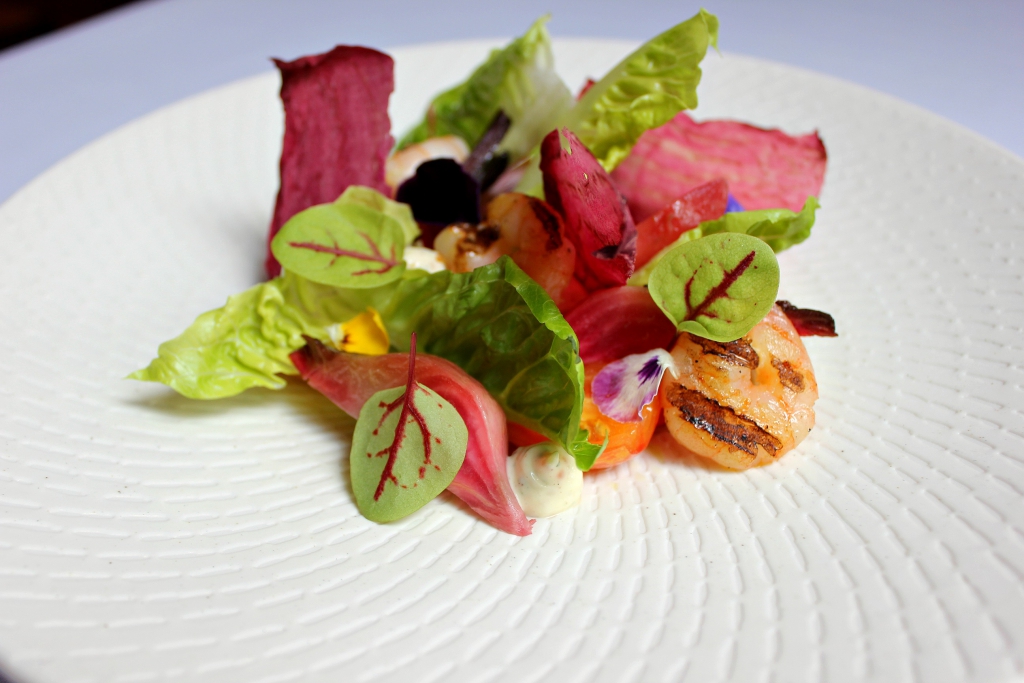 We also had a taste of another entree that turned out to be our favourite dishes, the Enfin Fisherman's stew pot which is Malaysian take on the traditional Boullaboise soup. Replacing the white wine with their house made tuak (fermented rice wine) and koji (the leftover rice bits from the fermentation process), it gave the stew a refreshing flavour that actually had a tinge of creaminess, we're hooked! There's also an abundant amount of seafood that goes so well tuak infused stew.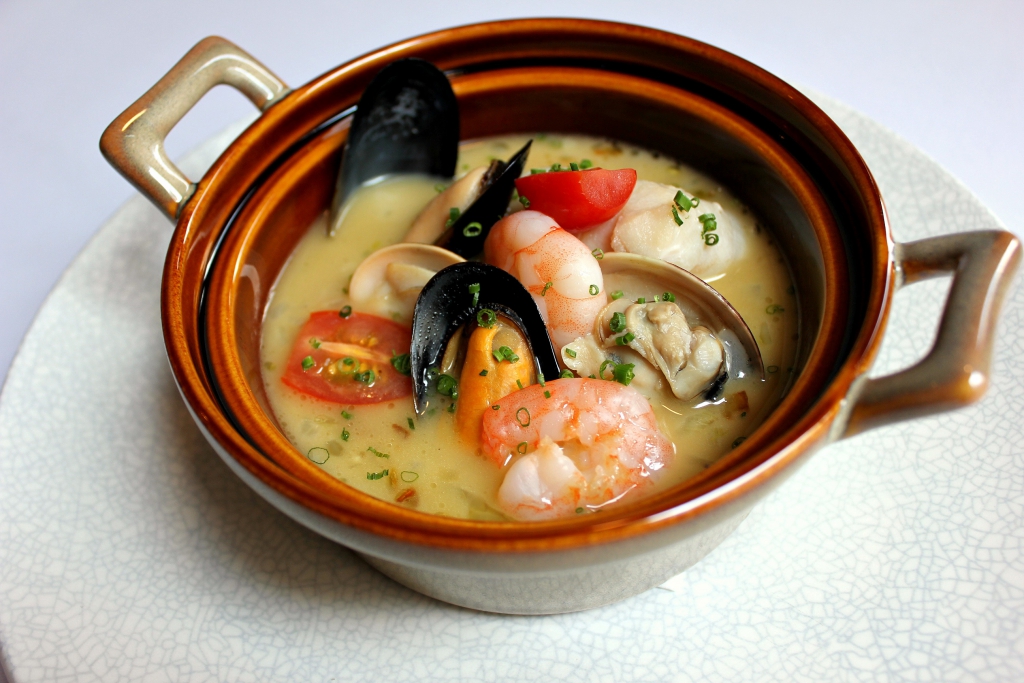 Next are the mains, one of the option is Fish & Chips. But it's not typical Fish & Chips because the fish which you'll be getting depends on the season and their suppliers but it's usually Northsea White Cod which has a lighter flavour and texture. Chef James also shared how he doesn't use the Black Cod in his kitchen because it's mostly farmed and overfished whereas the White Cod is not highly sought after hence, you're getting the real fish that's freshly caught from its original habitat. Both the fresh cut fries and fish were cooked with the right amount of crispiness and the fish is not overly battered too. Personally, we're drawn to the Tartar à la Enfin sauce more than the Wasabi Mayonaise as that combo gives the fish a sweeter flavour.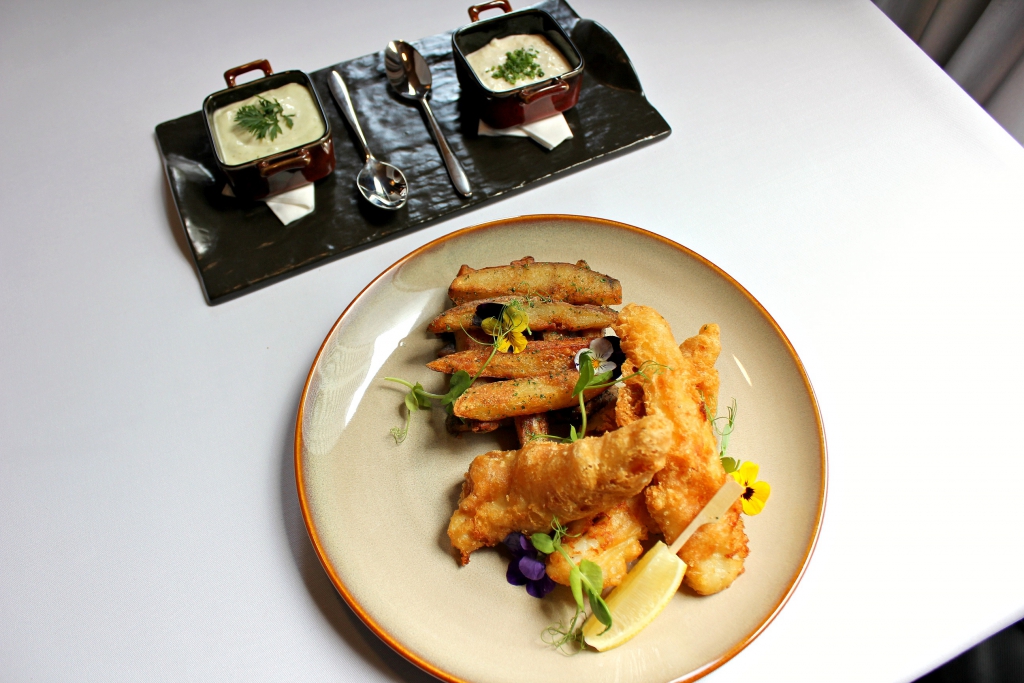 Another way you can pair your mains is to have the Northsea White Cod chargrilled with a side of house made bamboo charcoal pasta, salad or grilled vegetables.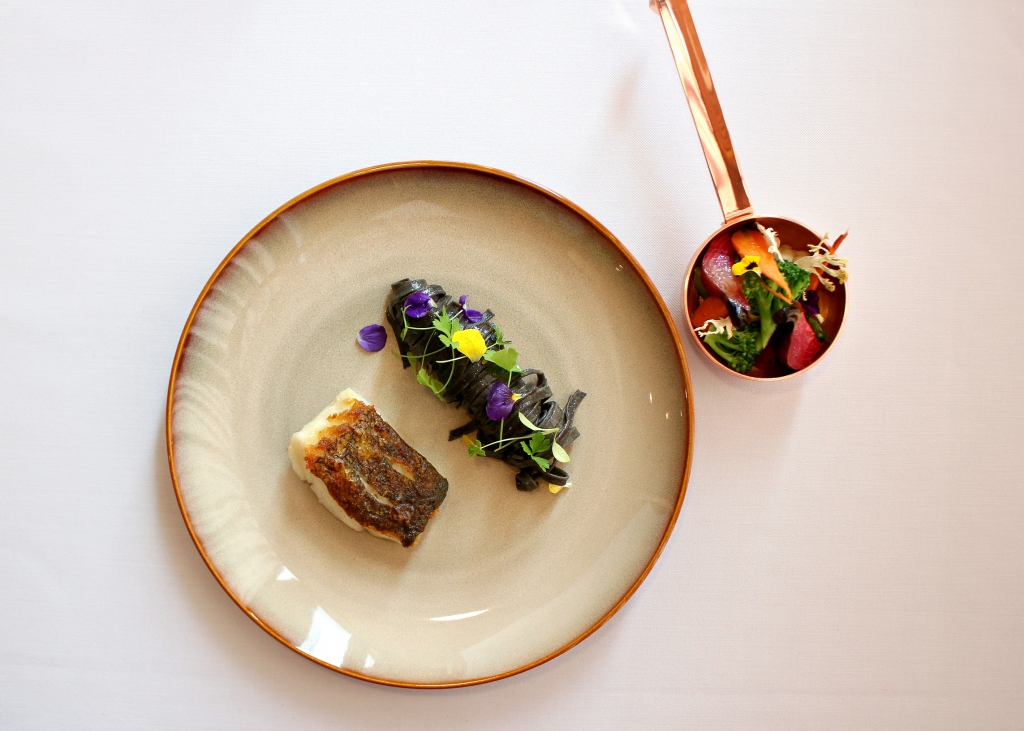 If you're craving for some Alaskan King Crab, you can go for that option too where you'll get one segment of the leg that's char-grilled with melted butter, garlic and parsley. In the words of Chef James, everything taste better when it's chargrilled.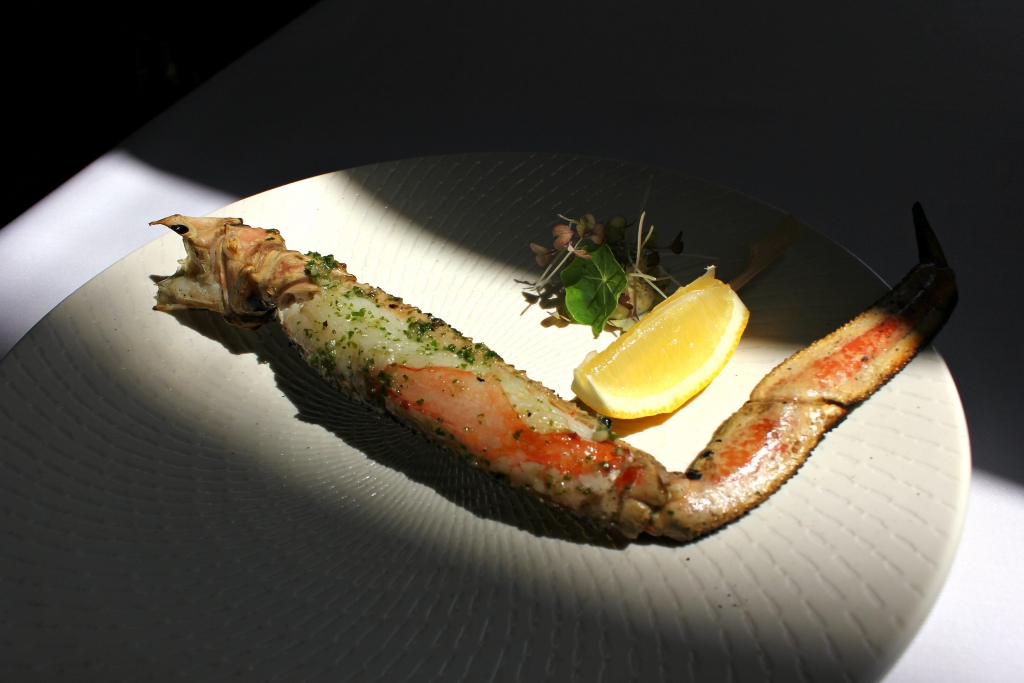 Of course, you can't end a 3-course meal without a dessert and in Chef James Won fashion, the Tarte Au Tartin is accompanied with house made creamy pandan ice-cream which marries both French and Malaysian together and harmoniously.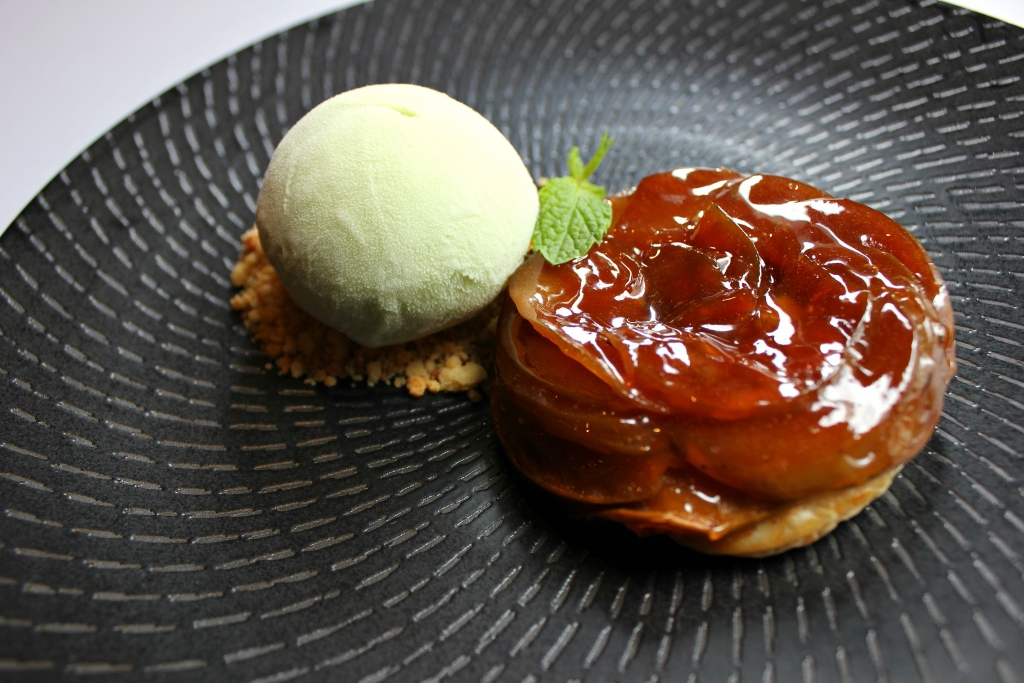 It's an enlightening and delicious course that you should treat yourself to this month, trust us, it's worth it! You'll be surprised how we have really good ingredients to play with to amplify a typical dish to a whole new level.
The 3-Course Degustation Lunch Menu is priced at RM128 per person, excluding beverage and taxes. À la carte prices range from RM18 – RM138.
Our Favourite Dishes from Enfin by James Won's Lunch Degustation:
Prawn, heirloom tomato, beetroot textures, Romaine and herbs salad, RM38
Enfin Fisherman's stew pot, RM28
Fish & Chips, RM48
Tarte Au Tartin, RM28
Enfin by James Won – Menara Hap Seng
Address: Lot2.05, Level 2, Menara Hap Seng 1, Jalan P.Ramlee, 50250 Kuala Lumpur, Wilayah Persekutuan Kuala Lumpur, Malaysia.
Tel: +60 10 288 7920
Email: info@enfinrestaurants.com
Opening Hours: From Monday to Saturday, 1:30AM – 2:30PM and 5:30PM – 12:00AM, Closed on Sunday.
For more information please visit www.enfinrestaurants.com or call +60 10 288 7920 or to book your table online visit https://www.tableapp.com/partner/enfin-by-james-won.
Read also: #FoodReview: Tut's Egyptian Eatery, 1 Utama Shopping Centre