A land rich with culture and history, Kuching is an alluring enigma to locals and tourists. The capital city of Sarawak is one of two states situated on the island of Borneo, renowned globally for its natural beauty. The fairly populous city, although modern, is uniquely diverse with interesting heritage of its indigenous people (each with its own practices, language, food, and traditions) that are not found in other parts of Malaysia.
Fondly referred to as Cat City by locals, and for good reason. Yet, the drawing factors to visit the largest city in Borneo extend far beyond its feline features; chiefly among them is its range of once-in-a-lifetime experiences. With Hilton, your travel stories are about to get a whole lot better. Here's why:
Monkey business at Semenggoh Orangutan Sanctuary
With their uncanny human-like disposition and ability to learn sign language, orangutans, considered one of the world's smartest primates are predominantly native to the island of Borneo. Recent years saw the disastrous decline of the species due to massive deforestation.
Visiting an orangutan sanctuary not only affords you with an unforgettable time in Kuching, but also a chance to support the conservation efforts to protect one of Earth's most intelligent residents.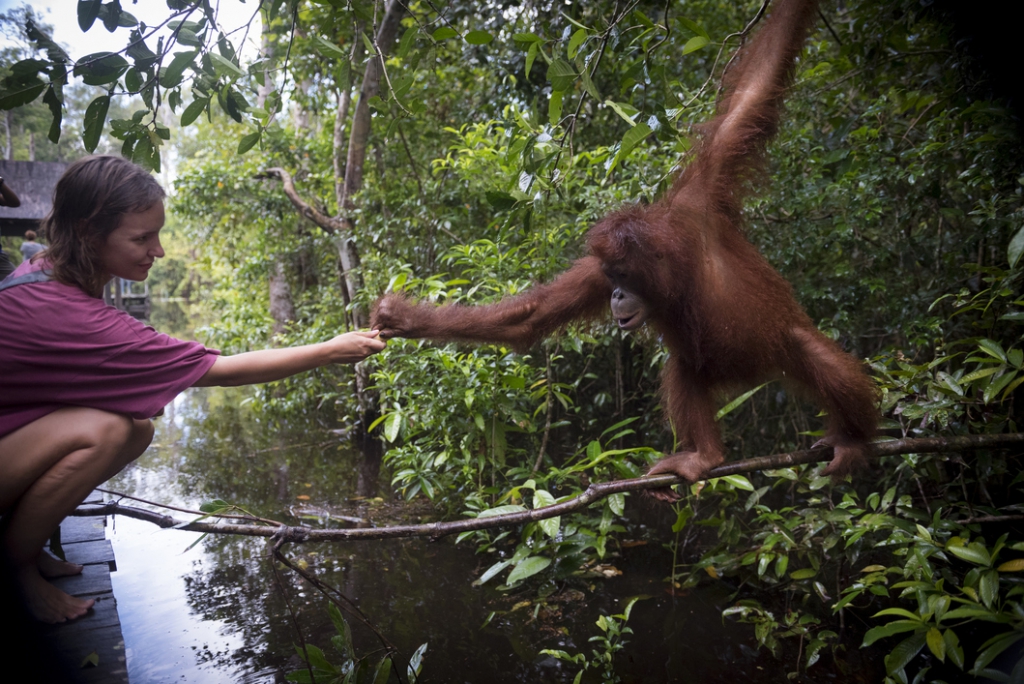 Located just 12 miles from Kuching, Semenggoh Orangutan Sanctuary is the best place to get up close and personal with the creatures. Unlike zoos, the primary mission of Semenggoh is to reintroduce orangutans back into the wild. The gangly animals are allowed to roam freely while visitors are given the opportunity to join a group and hire a ranger for a forest tour during the daily feeding times (twice a day) for a chance to spot the shy primates.
Cruise along the Sarawak River in a sampan
For travellers who are lovers of nature or have a few hours to spare in between business meetings, hiring a sampan to meander down the Sarawak River just before sunset is the best introduction to the urban city. Set against a backdrop of distant mountains, you will come across picturesque Malay kampong-s (villages), a golden-domed mosque, a Victorian fort, a fleet of 19th century Chinese shop houses, and an imposing wooden-roofed palace.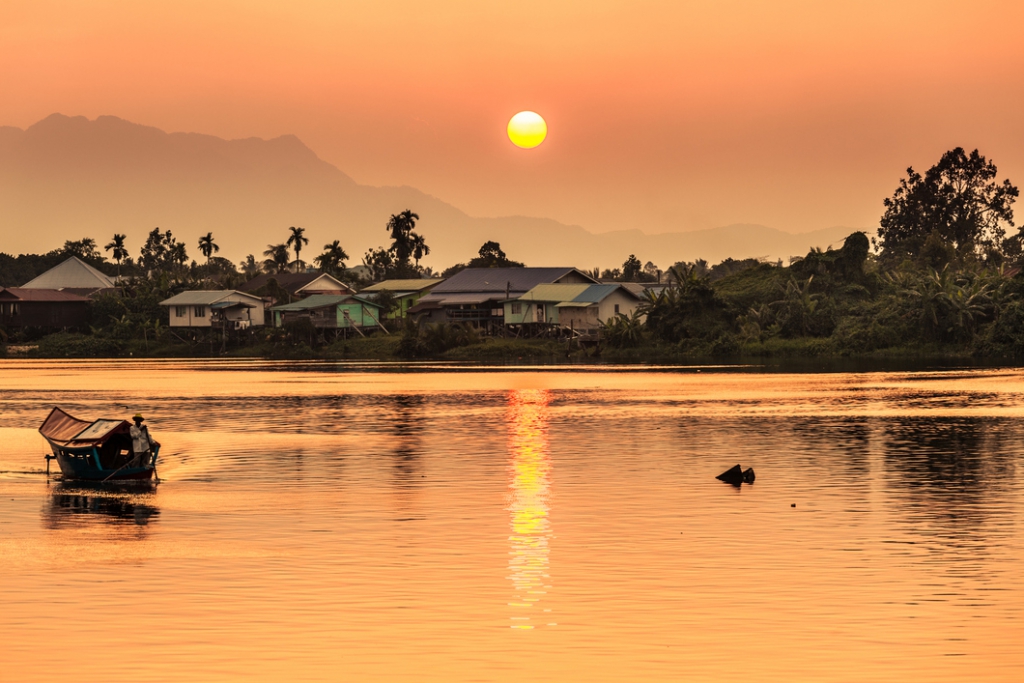 Pay a visit to the city's namesake, The Cat Museum
Etymologically speaking, the word kucing means cat in Bahasa Malaysia, the national language, which explains where the city's cat obsession stems from. Housed in the North Kuching City Hall, the Cat Museum is the place to visit to learn all about felines and their history, as well as relationship, with this city.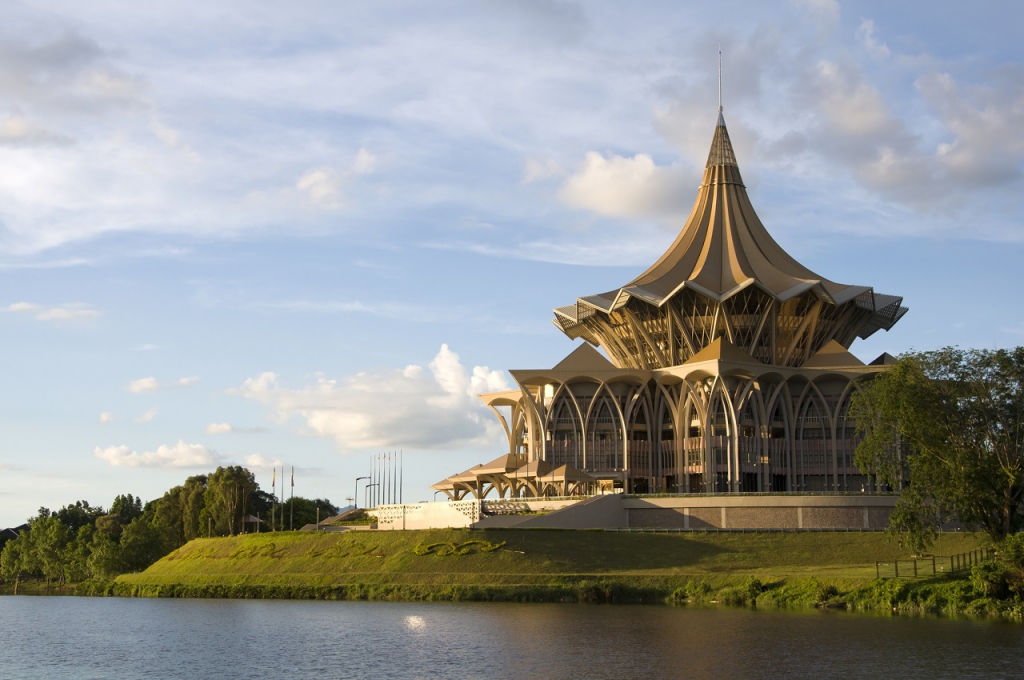 As visitors will soon observe, references to the sometimes-aloof animal are ubiquitous – the city's crest is of a pair of justice scales and a golden cat with four white cats flanking the bottom, there is a learning institution named I-CATS (International College of Advanced Technology Sarawak), and the city's local radio station called Cats FM.
To round up your purr-fect day out, drop in to Meow Meow Cat Café, just a few doors away from the Cat Museum for a cuppa' and a chance to cuddle the lovable felines.
Take in the spectacular view of the Kuching Waterfront from the comfort of your room
Hilton Kuching is a mere 20 minutes' drive from the airport, and is where all Kuching journeys should begin. Strategically located facing the tepid Sarawak River, the hotel's floor-to-ceiling windows ensure guests can partake the calm cityscape within the lovely confines of their room. Famed for its hospitality, each stylish room features modern amenities including high-speed internet access, an LCD TV, and even special touches such as an indulgent pillow menu and Japanese cotton kimono for its Suites and Executive Rooms respectively.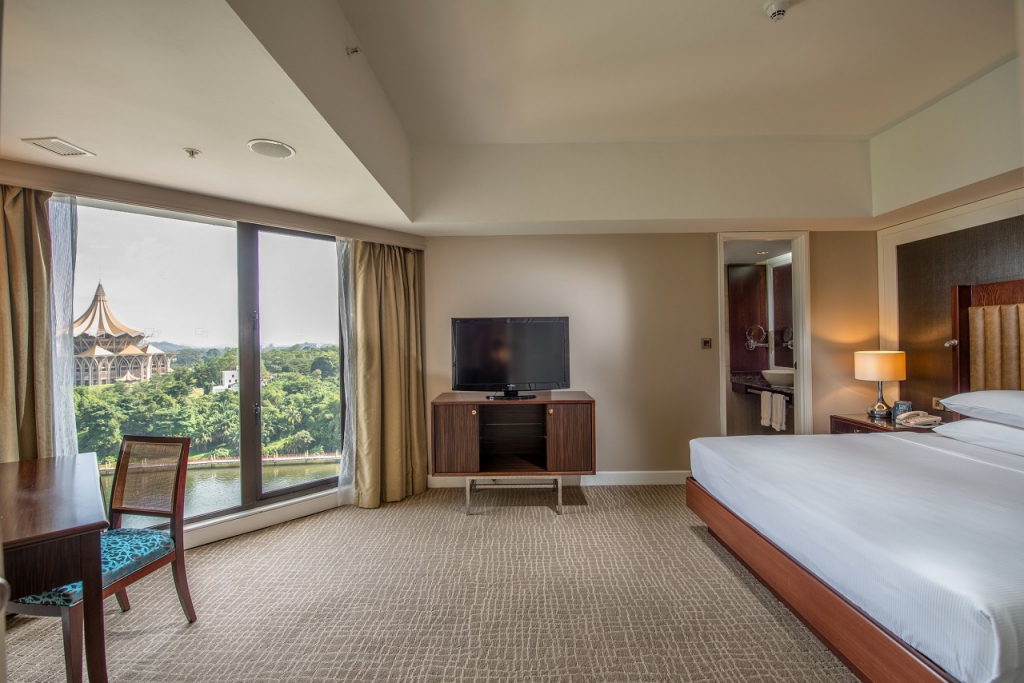 Room prices start from USD66nett per night.
If you like to participate in any of the memorable activities listed, simply call '0' for MAGIC (a one-touch button to whatever you need) and share your request with Hilton's lovely personnel, or speak to anyone from the front desk, who are ever ready to assist you with any arrangements you might need.
Travel the world and get rewarded
Be sure to sign up for Hilton Honors® when you book directly and earn Hilton Honors Points with every stay. From staying at any one of over 5,400 hotels and resorts to dining at restaurants and making purchases with Hilton Honors credit cards, there are thousands of ways to earn Hilton Honors Points. With so many options to choose from, you will never run out of great ways to use them.
Every cash spent will be converted to Points, which can then be used for Redemption Experiences like concerts, amazing travel excursions, and more.
For more information about Hilton Kuching, call +608 2223 888 or drop them an email at kuching.info@hilton.com
Read also: Malaysia's First DoubleTree Resort by Hilton Debuts in Penang