Grab has come far since its launch in Klang Valley back in 2014. This time, they are teaming up with Tinder to turn rides into dates, to let you spend a day with your favourite Internet personalities.
This will be happening on Friday (March 24) from 9am to 5pm. Book a ride on that date itself via the Grab x Tinder "Meet your Match" within the Grab app, and you may be in for a pleasant surprise, as you may end up sharing a free ride with one of Tinder's Top 10 Personalities, such as JinnyBoy, Sarah Lian, Peter Hugh Davis and Yvonne Lee.

The "Meet your Match" activation will have Tinder's Top 10 Personalities roving in a GrabCar vehicle each and picking up passengers beginning from 9am to 5pm. You can take this chance to get to know these personalities while riding to your destination of choice.
Each personality will select a passenger he or she gets along with; Tinder and Grab will then arrange a day-out for you to do an activity together – from dining in the coolest café in the city to bungee jumping off a cliff, it all depends on the interests of the personality and passenger.

The rides will be filmed, and the most interesting and fun moments will be captured on video and shared on the Grab Facebook page from April 5.
"Tinder is a platform for meeting new people," said David Wyler, VP of Global Partnerships at Tinder. "Our simple user interface makes it easy to meet people anywhere. We wanted to provide an opportunity for our users to connect with some of their favourite social media stars and still get to their next meeting on time. Grab is the perfect partner to make this happen."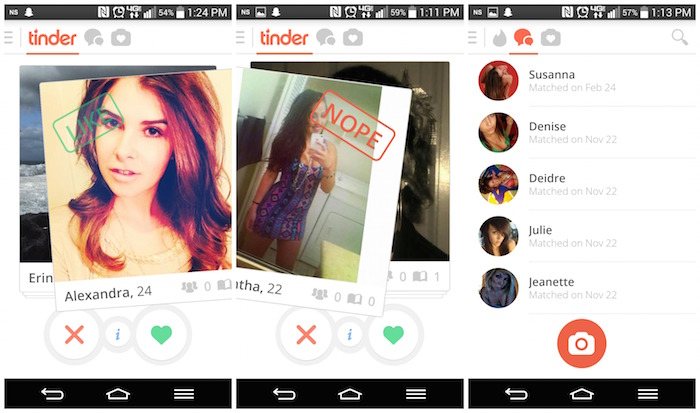 "Meet your Match" will be rolled out in five markets – Singapore, the Philippines, Vietnam, Malaysia and Indonesia – in three phases starting today. For more information, please visit http://grb.to/grabtindermy.
Read also:
3 Symptoms of Tinder Addiction;
Grab and Agoda Want To Make Your Travel Wish Come True