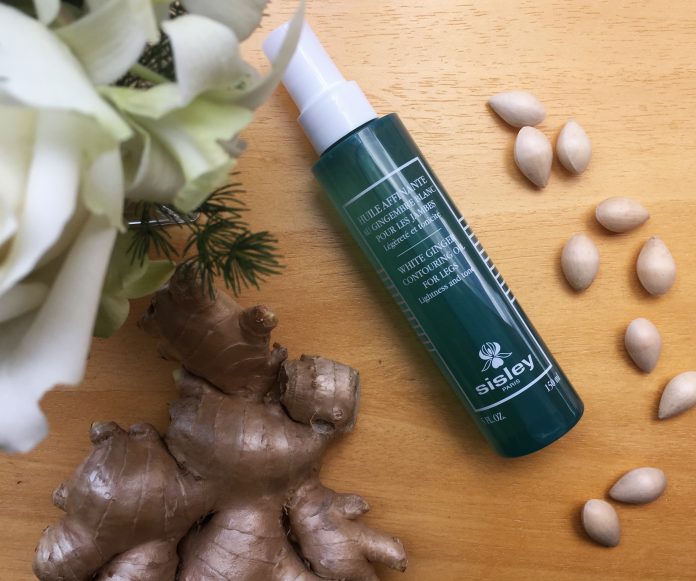 Do your legs always feel heavy and swollen at the end of your day, sometimes from your heels or your workouts? Sisley Research has heard your pleas and has created the first leg oil to soothe and tone your legs so you can have proudly show off your renewed sexy legs.
The White Ginger Contouring Oil For Legs uses four targeted actions to make your legs feel lighter than ever:
Draining: White Ginger extract and Ginkgo biloba target swollen tissues to provide a feeling of lighter legs.
Sculpting: The combination of Gelidium cartilagineum and Cedrol promotes fat burning and limits fat storage*.
Toning: Essential oils of Rosemary and Litsea cubeba, known for their toning and stimulating properties, are combined with redensifying White Ginger extract to tone and firm the skin.
Beautifying: Nourishing and regenerating Shea, Macadamia, and Aniroba oils provide suppleness and comfort to the skin, leaving it soft and velvety.
The silky, melt-in texture of White Ginger Contouring Oil for legs glides onto the skin, perfectly enveloping curves from ankle to hip and by following the toning and draining technique shown below, your legs will be smoother and toned with continued use.

Skin is nourished and softened, it is visibly more beautiful. While the fresh, invigorating fragrance of the white ginger exalts the senses like an infusion of oxygen.
To let the leg oil absorb more efficiently on your skin, you can scrub your legs first. We were treated to the Energizing Foaming Exfoliant scrub which has the relaxing scent of lavender and rosemary essential oils before we tested the White Ginger Contouring Oil For Legs.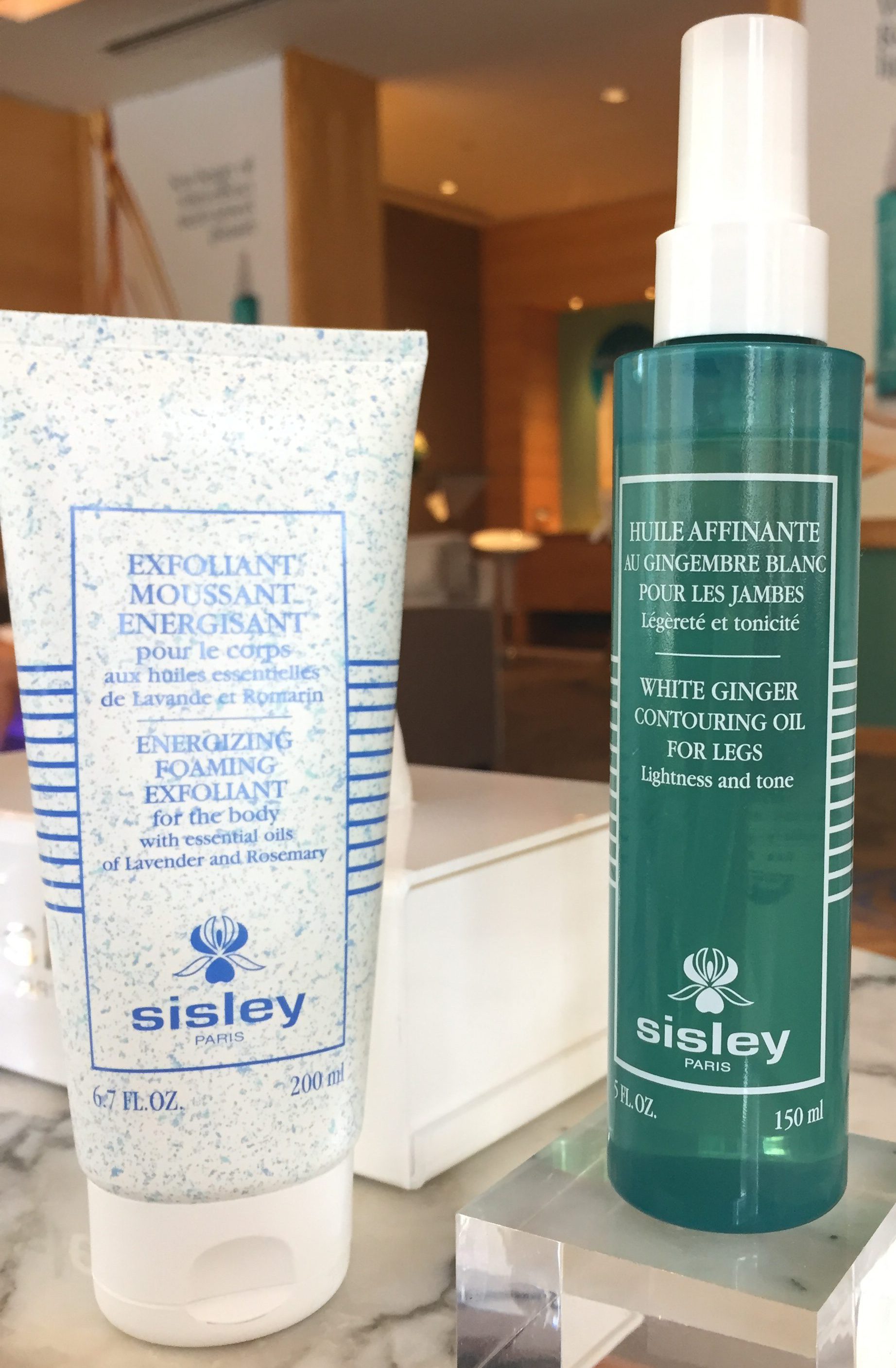 Our legs felt softer, lighter and more toned as the oil helped to remove the water retention and improve the blood circulation.
The Sisley White Ginger Contouring Oil For Legs will retail for RM650 (150ml) and is available at Sisley counters nationwide from April 2017 onwards.
Read also: New Sisley Phyto-Blanc Brightening Daily Defense Fluid SPF 50 PA++++ – Anti-Dark Spots with Anti-UV, Anti-Free Radicals & Anti‑Pollution