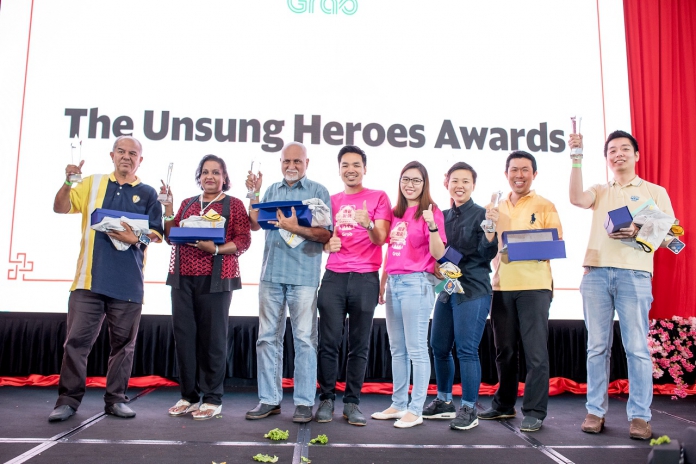 Grab Malaysia organised their inaugural Chinese New Year Open House which was attended by almost a thousand drivers from all over Klang Valley together with their families, including Grab staff and partners to share the Chinese New Year spirit.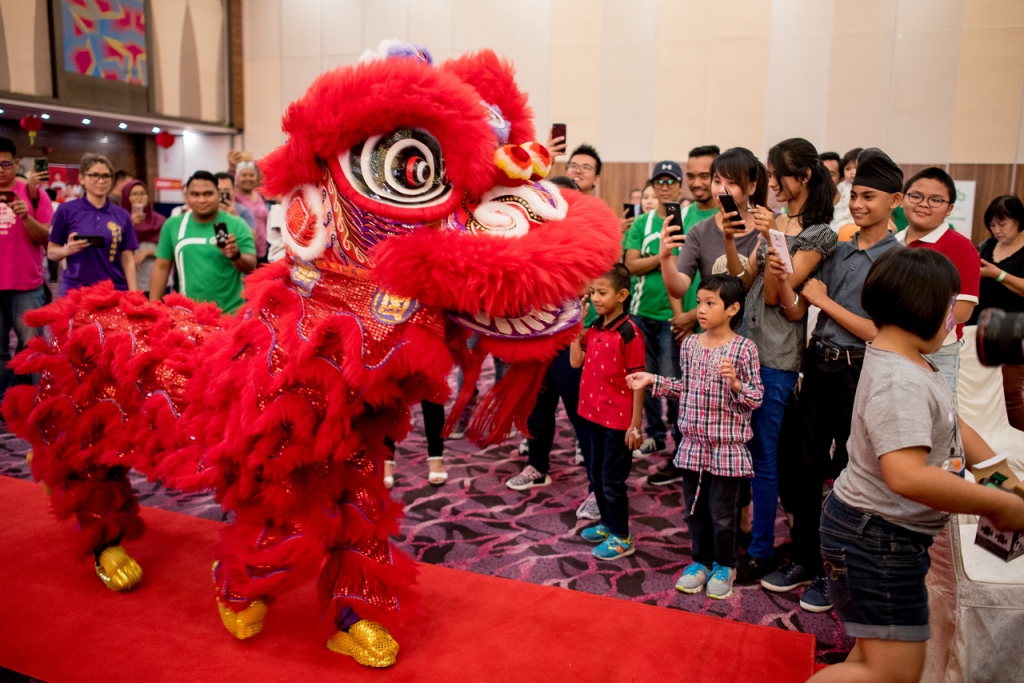 Drivers and their families were treated to a scrumptious buffet of local delights, partook in a lou sang session and like all Chinese New Year celebrations, enjoyed an energetic lion dance performance and had their prosperity and 'ong' messages written in Chinese calligraphy. Lucky drivers also stood a chance to take home lucky draw prizes worth more than RM50K courtesy of Grab and sponsors like, Honor Malaysia, Lourdes Medical Services, Precise Rehab, Maxx 'N Go and Traveloka.
Aside from the lucky draw, drivers and their families had their eyes and blood checked and
were able to obtain a BMI reading by Lourdes Medical Services, learnt more about their
posture and simple exercises to improve their alignment by Precise Rehab and District 13.
They also purchased healthy granola from Kettle Bowl and kids were entertained by getting
their face painted and drawn by a caricaturist.
Grab's Unsung Heroes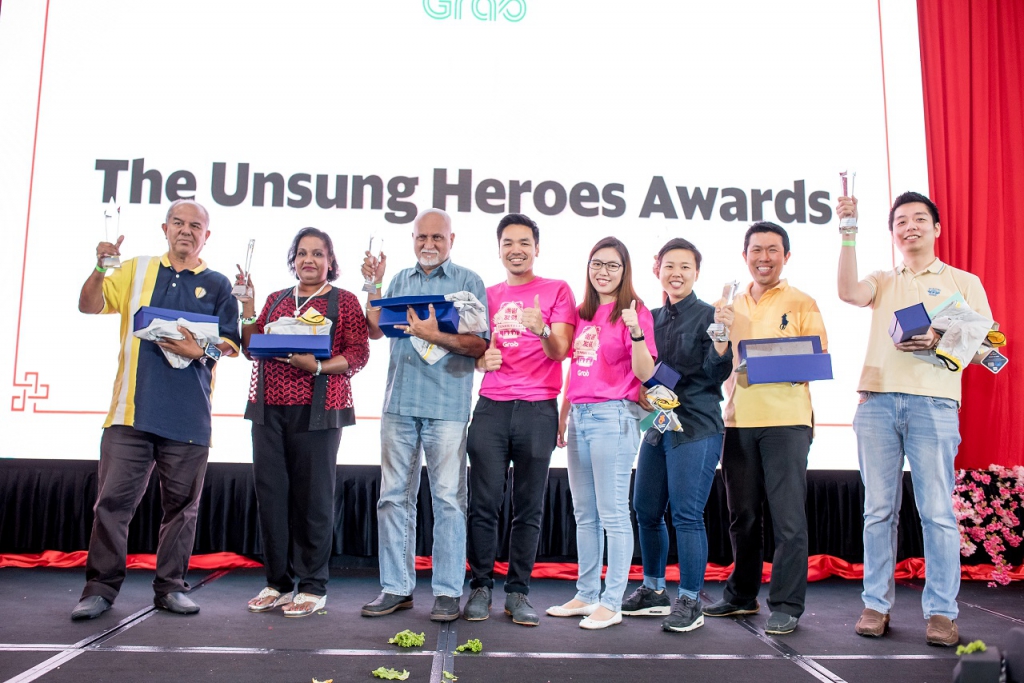 Grab also took the opportunity to recognise outstanding drivers for their service in 2017. Some of the categories that were recognised was the 'Go Beyond' Award that went to
Grace Nesamani for going above and beyond her call of duty and helping to deliver Grab's
first GrabBaby; 'Rising Star' Award that went to Muhammad Shahraien who joined last
year but received the most number of 5-star rated rides and also the 'Lifetime' Award for
the longest service who went to Ranjit Singh who has been a Grab driver since 2014.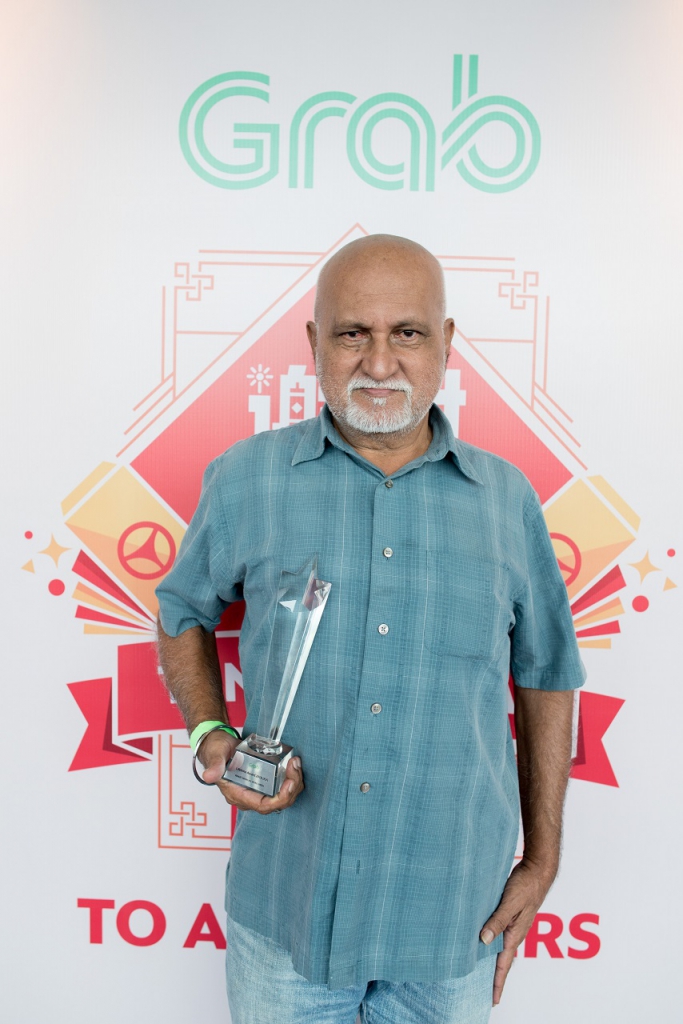 Singh, who was previously a taxi driver opted to switch to be a Grab driver due to the fixed fares and variety of passengers. He added, "I never expected to receive this reward; I just try my best everyday to work hard. As a retired policeman, driving Grab has enabled me to still earn an income for my family and it's so encouraging to be recognised like this."
The 'Most Valuable Driver' went to Tho Tse Choong and Lee Poh Yee respectively, who both earned 5-star ratings in 94% and 93% of all their rides.
Buckle Up and Stay Alert
In conjunction with the festivities, Grab together and with the support of the Prudence
Foundation and the Malaysian Institute of Road Safety Research (MIROS) also reminded fellow Grab drivers to be safe while on the road.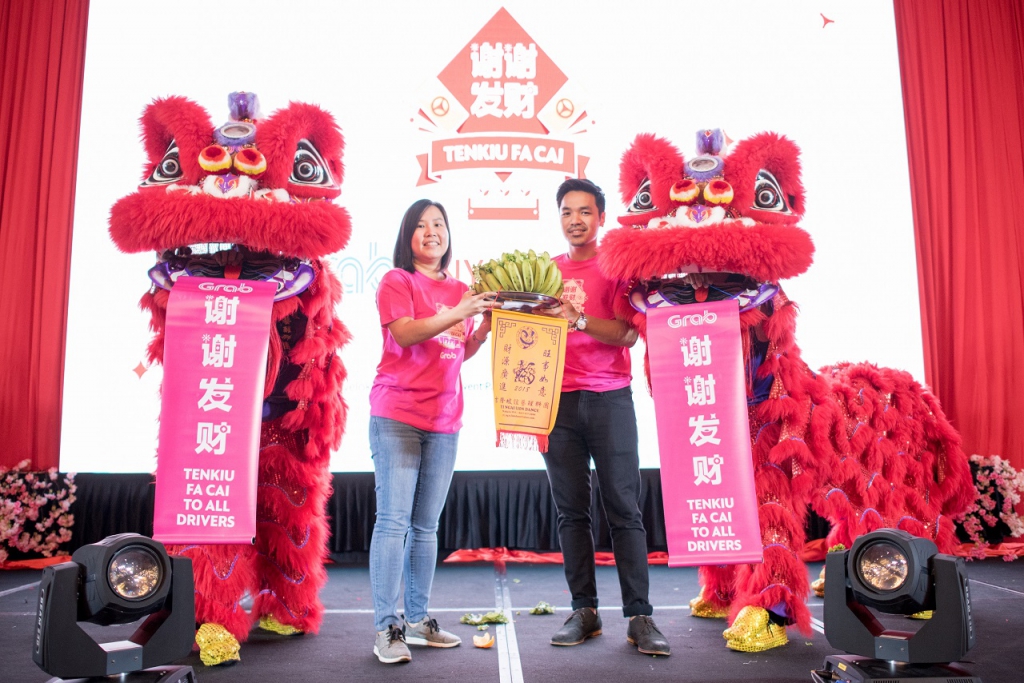 Nicole Ngeow, the Regional Programmes Manager of Prudence Foundation was present
to share about the Safe Steps Road Safety programme. The partnership which began in
2017 is a joint initiative with Grab which aims to enlighten Grab drivers about the importance of staying focused and to always buckle up their seatbelt while driving.
Therefore, two safety videos were introduced as part of Grab's training programme for new drivers to serve as a reminder to always use their seatbelt and not to be distracted while driving. This year, an in-car hanger with safety tips was provided to drivers to place in their cars to ensure the message was also extended to their rear passengers to buckle-up.
"Based on recent statistics, 7,152 people died in road accidents in 2016, whilst a clear
majority of these deaths – 80.6% – are caused by human error such as being distracted while behind the wheel, which is preventable," said Ngeow.
Echoing Ngeow's sharing, Dr Ahmad Azad, Senior Researcher of MIROS shared that
whilst rear seatbelt regulations was introduced in January 2009, the adherence was only at a 13.5% at the end of year and a shocking 7.7% in 2014!
"Grab was founded on safety, and therefore, the safety of both our driver-partners and
passengers has always been a priority for us. To-date, we have introduced a variety of
initiatives, campaigns and features to enhance our safety features and we will continue to do what we can such as partnering with such esteemed organisations like Prudence Foundation and MIROS to ensure that every Grab ride is a safe ride for both our drivers and partners," said Wan Khye Theng, Head of Operations, Grab Malaysia.
Asides from Klang Valley, Grab will also be hosting their Grab CNY Open House in Penang,
Johor Bahru and Kota Kinabalu.
Read also: Grab and Ambi Pur Join Hands To Let You Experience The Freshest Rides In Town