Who doesn't need a little indulgence? We all need a little indulgence sometimes without even looking at the price. For us, retreat can help us to create memories at the same time reconnect with our inner soul. Besides that, who will say no to a rewarding retreat after a lot of hard work? Now, we want you to live in this luxury hotel with no regrets! The Pavilions Phuket is your perfect intimate escape.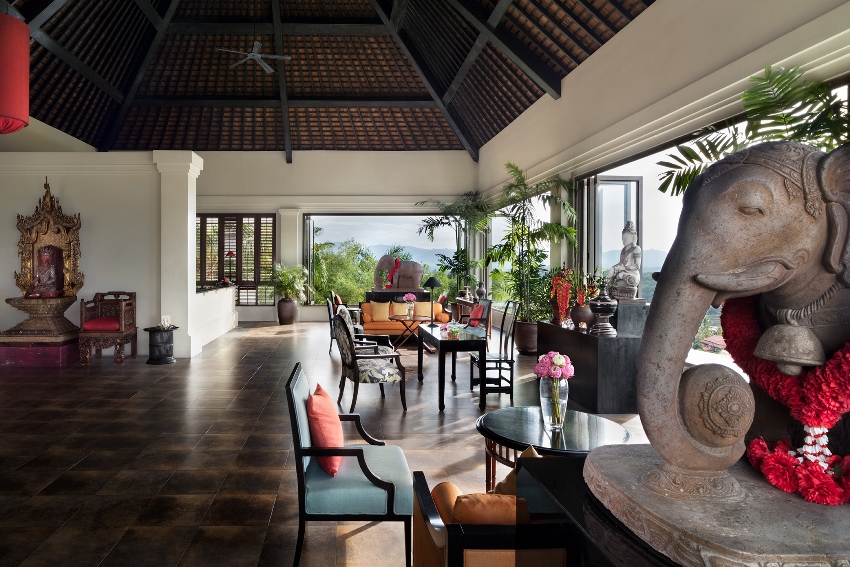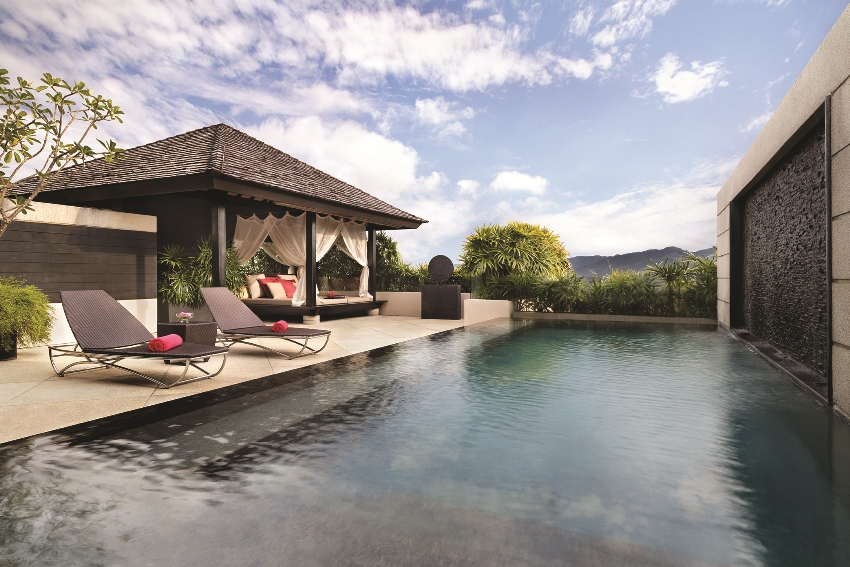 Believe us when we say you must fully utilize the facilities and experience the best out of the hotel. Here's 5 to-do-list during your stay! To kickstart the experience, start by dining in the hotel's restaurant.
#1 The Plantation Club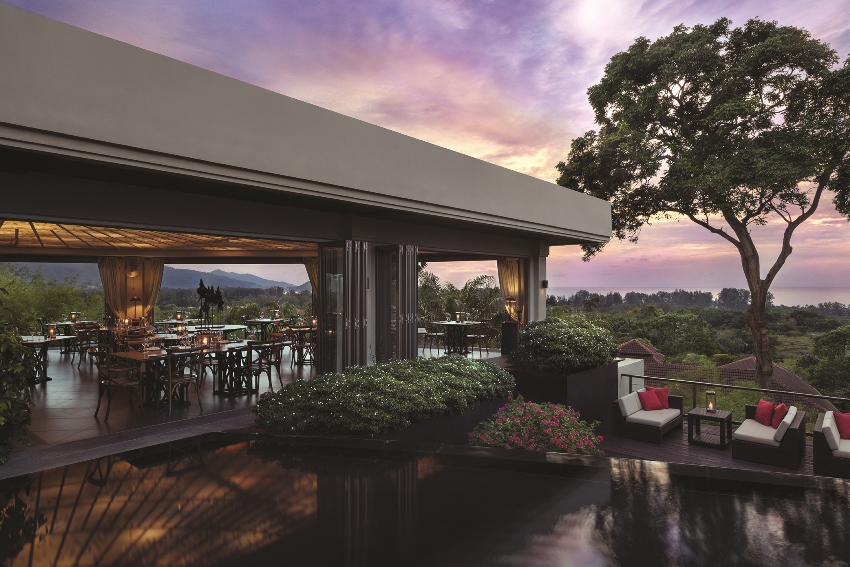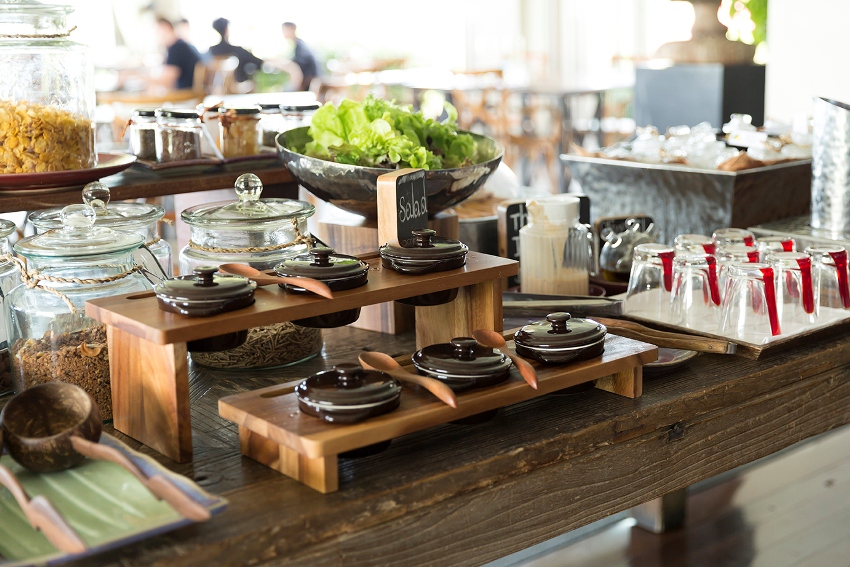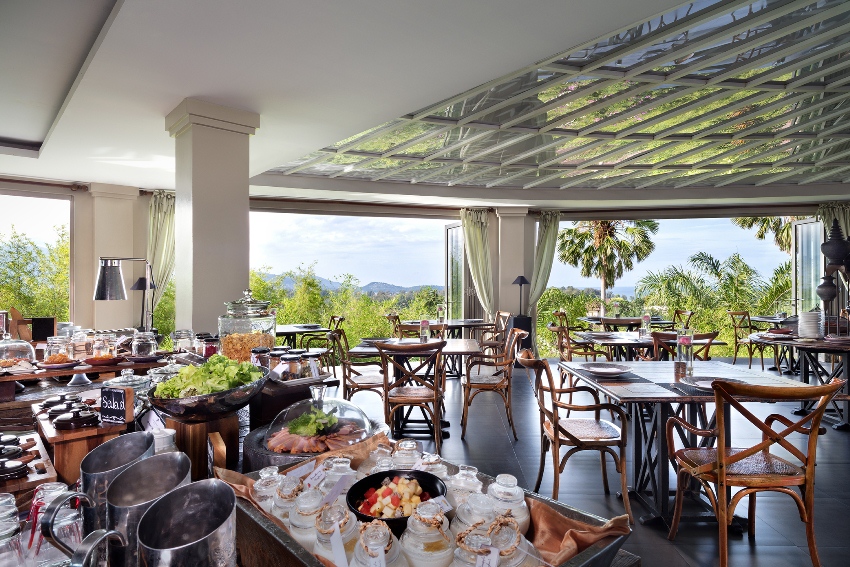 The Plantation Club is the restaurant that serves up tantalizing tastes from around the globe in a timeless and relaxed ambiance. This is where we think how romantic dinner should be. It is open all day for bubbly breakfast, leisurely lunch, afternoon tiffin or flavourful dinner.
We were complemented by panoramic views of the hilltop while starting our breakfast at this breezy restaurant. The buffet-style breakfast is what we like the most as we can feed ourself with the Thai-style omelet, aromatic clear vegetable soup or even local fresh fruits.
#2 Gym & Facilities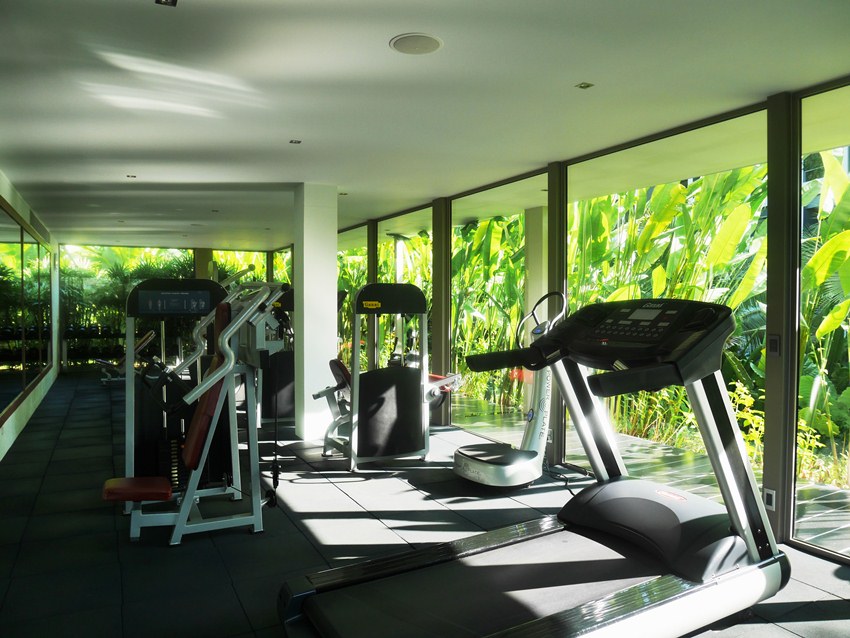 To feel less guilty, we actually hit the gym when we had the chance. The glass-door designed modern gym is fully-equipped with most of the machines. If you would like to swim, there are two large pools that are perfect for swimming laps.
#3 Lanyan Beach
Lanyan beach is on the west coast of Phuket. Unlike the majority of Phuket's west coast beaches, it is a very tranquil area. Moreover, it's only 5-minutes drive away from The Pavilions Phuket. There are free shuttle bus service from the hotel too! So, head to Lanyan beach for ocean swimming or lie and relax under the shade of the tall pine trees bordering the beach.
#4 360° Bar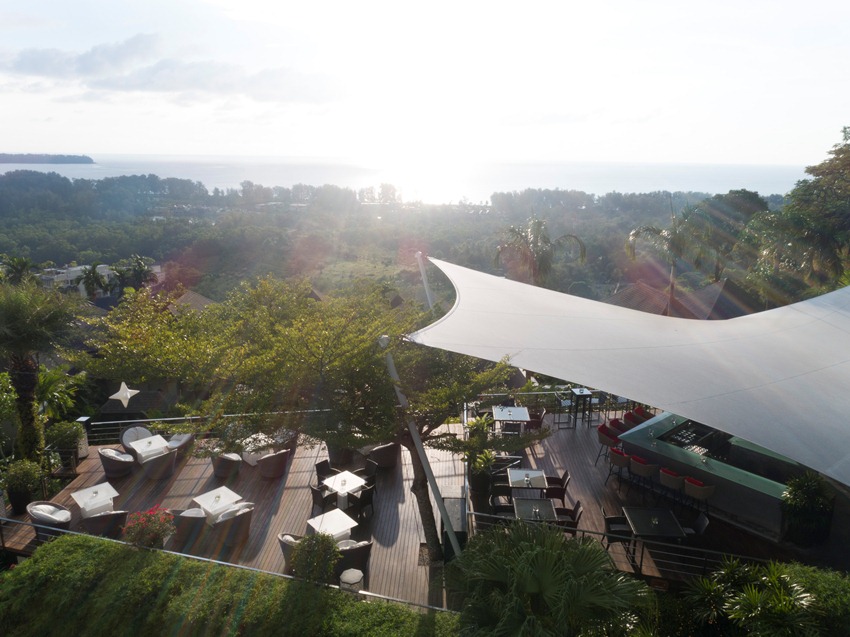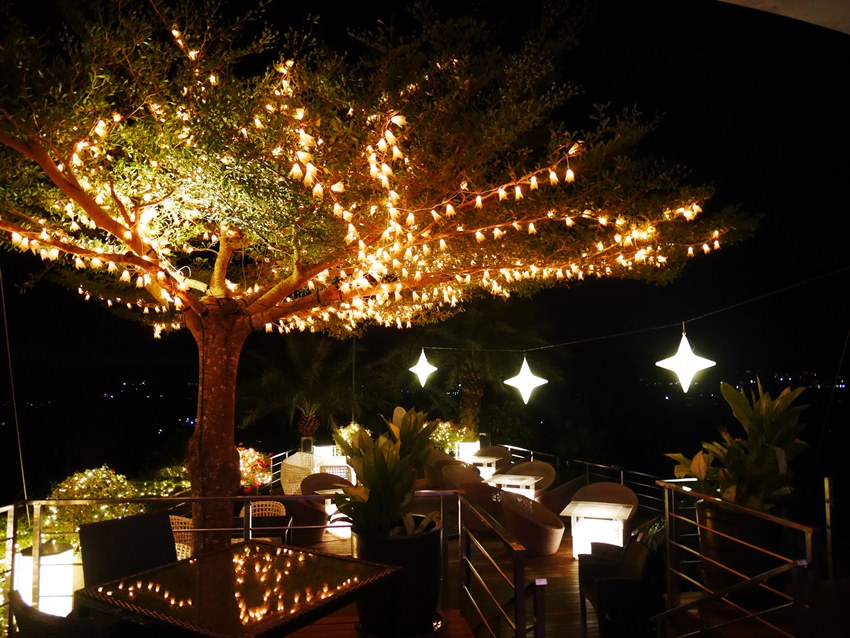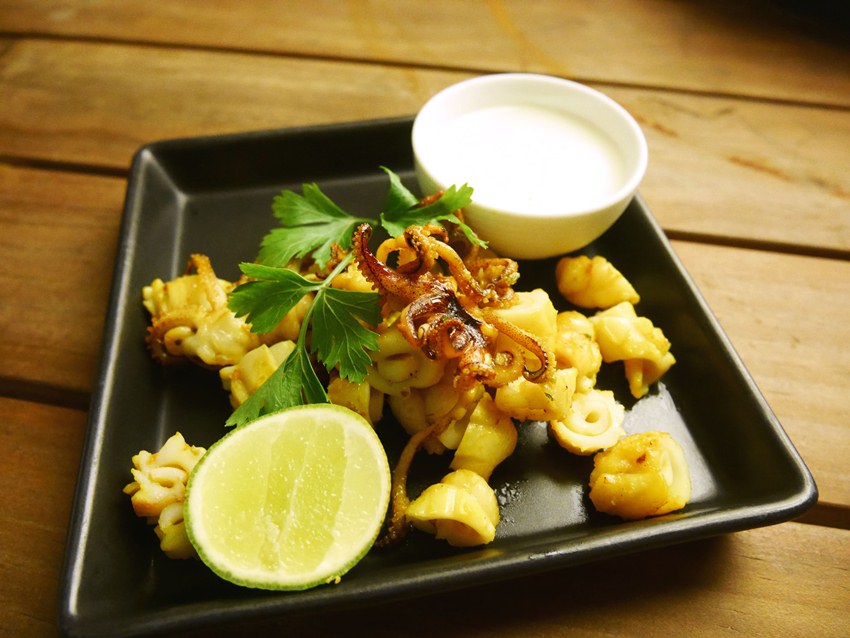 For sunset lovers, this is where you should go to witness the amazing sunset with a glass of exotic signature cocktails and eclectic tapas. One of the must-order tapas is Calamari. It is grilled with turmeric and Thai herbs, we just can't stop to eat this fresh and perfectly grilled calamari with the housemade sauce!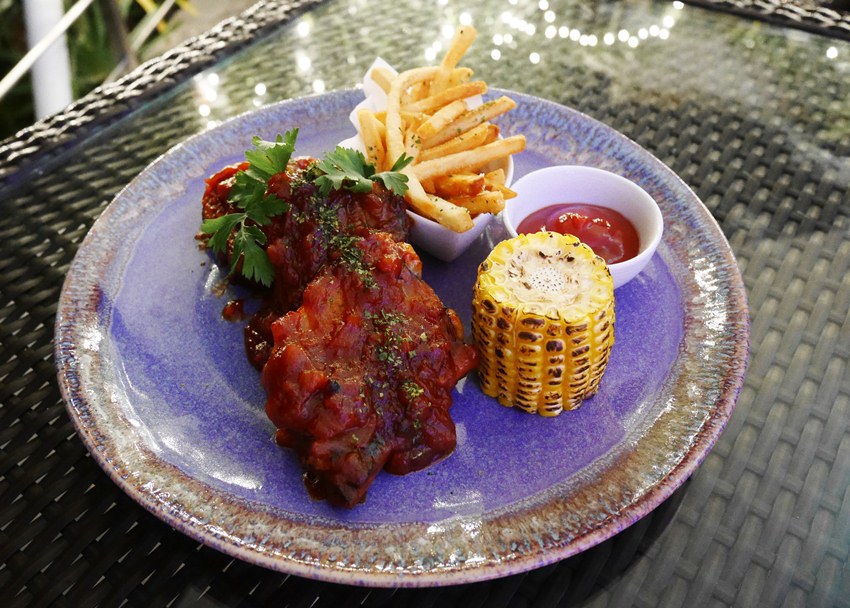 Don't leave 360° Bar without Smoked Pork Back Ribs! This is the best pork ribs we had so far, the sweet and sour sauce that made up of pineapple bits, Tobasco, Tomato Sauce and many more ingredients is just so tantalizing!
#5 Romantic Dinner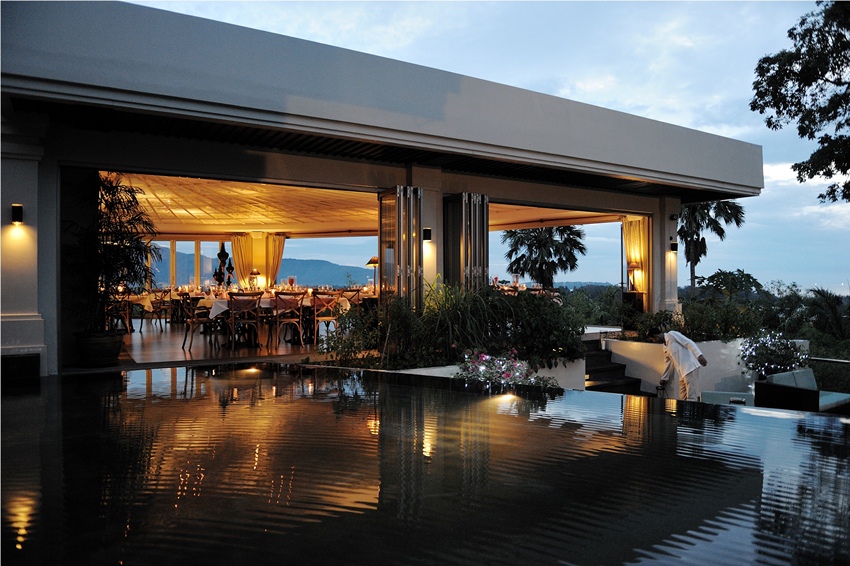 What is the best way to end the day? A romantic dinner of course! Start your meal with refreshing Phor Pia Sod, fresh spring roll of duck confit, glass noodles, Thai basil and mint and serve with tamarind dip. It is perfect to awaken the palate too.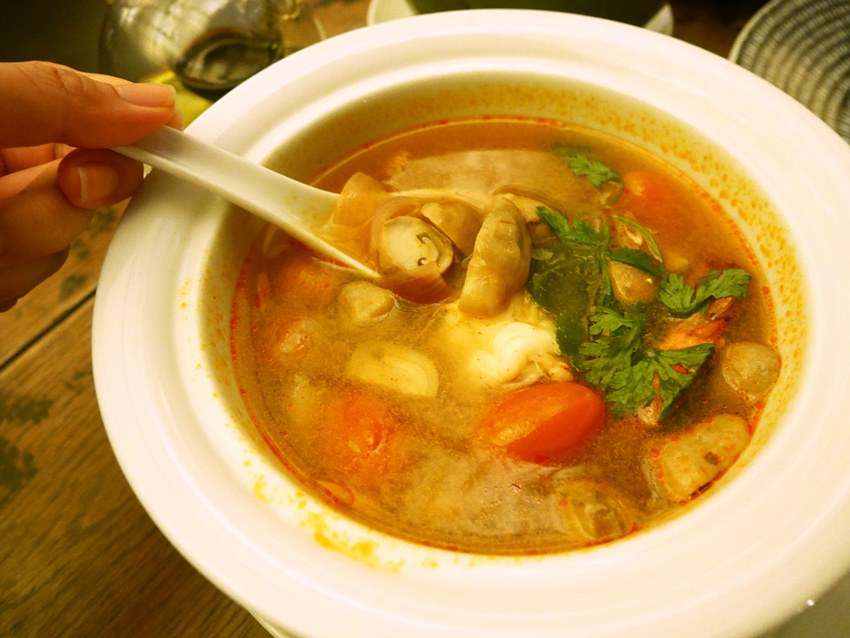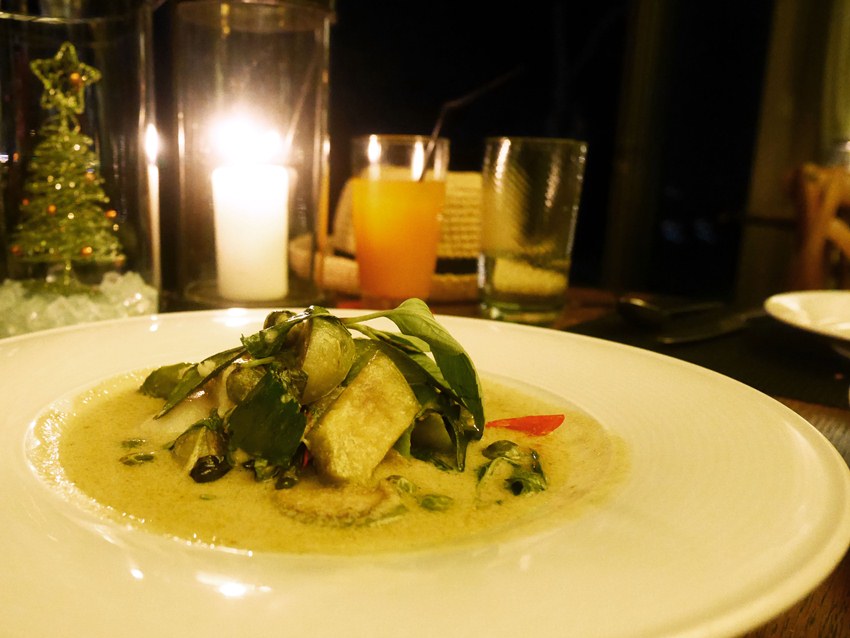 Next, order a Tom Yum Kung to add a spicy kick to your meal. The hot and sour soup with Thai herbs and fresh tiger prawns is best to drink while it's hot! For people who would like to try Thai curry, do order Keang Kiaw Waan Thalay, a sweet green curry with Hokkaido sea scallops, tiger prawns, Thai basil. It is so fragrant and delicious that make us eat two bowls of rice.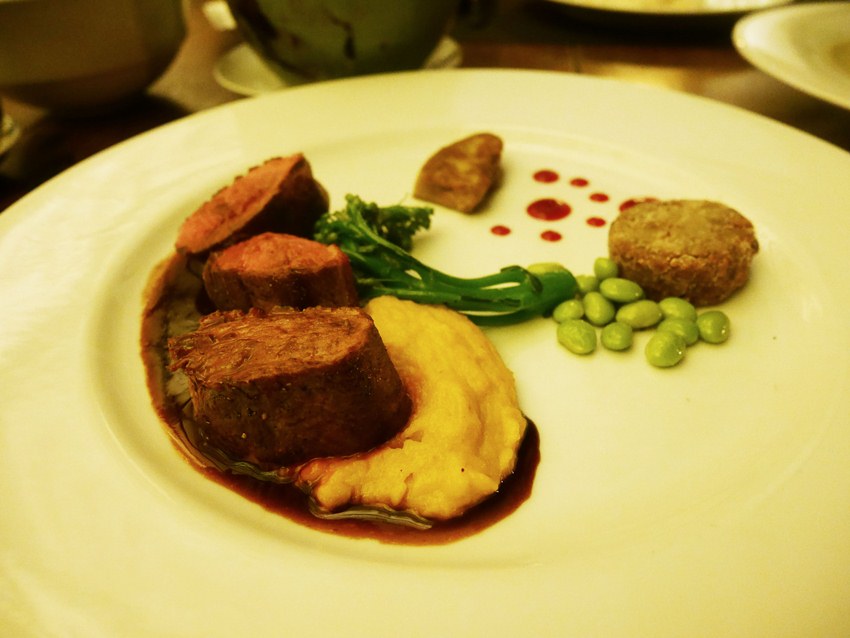 For a western twist, we feel Duck 3-Ways is very special. It is a combination of duck confit, duck breast, and foie gras with pumpkin puree. We seriously like the idea of adding pumpkin puree and chickpea into the course, it complements well with the foie gras.
To end the meal with a sweet note, Thai Mango, and Sticky Rice is what we ordered. The sticky rice is warm when it served, add a piece of mango and some coconut milk for the delicious sugary hit! The Plantation Club is where you can find all these Thai and Continental specialties.
Verdict: We only recommend good things to you! All of the food and to-do-list is what we enjoyed during our stay at The Pavilions Phuket. Not forget to mention, we really like the BBQ Pork Ribs with sweet and sour flavor, it is really one of the best pork ribs so far! Another highlight would be The Plantation Club as they are serving a tantalizing and delicious meal where we can eat breakfast and dinner at the same place! How nice it is. If you are coming with family, plan some pool activities here is another great choice too. Overall, we had a relaxing stay at The Pavilions Phuket, all of the staffs were attentive and friendly! This is the 5-star hotel that you must visit.
Address: 31/1 Cherngtalay, Thalang, Choeng Thale, Kathu, Phuket 83110, Thailand.
For more information, visit here!
Read also: Romantic Getaway Made Easier At The Pavilions Phuket