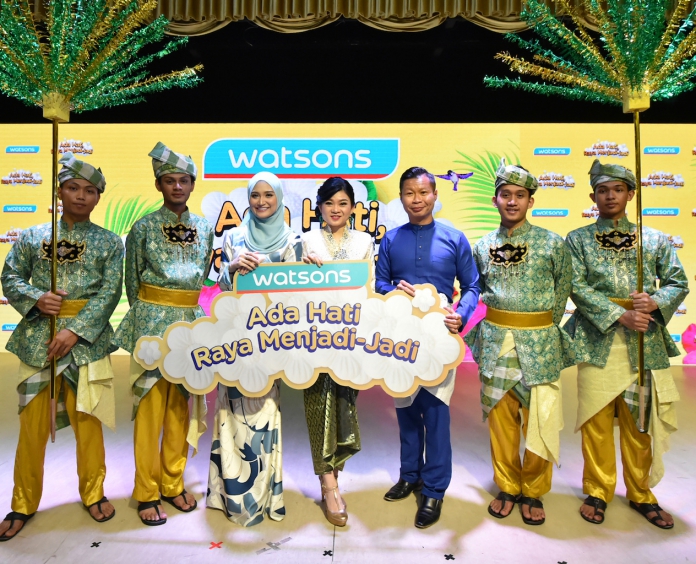 In conjunction with the celebration of Hari Raya, Watsons Malaysia has taken the opportunity to promote a caring society through its 'Ada Hati Raya Menjadi-jadi' campaign in-line with the upcoming festivities of Hari Raya.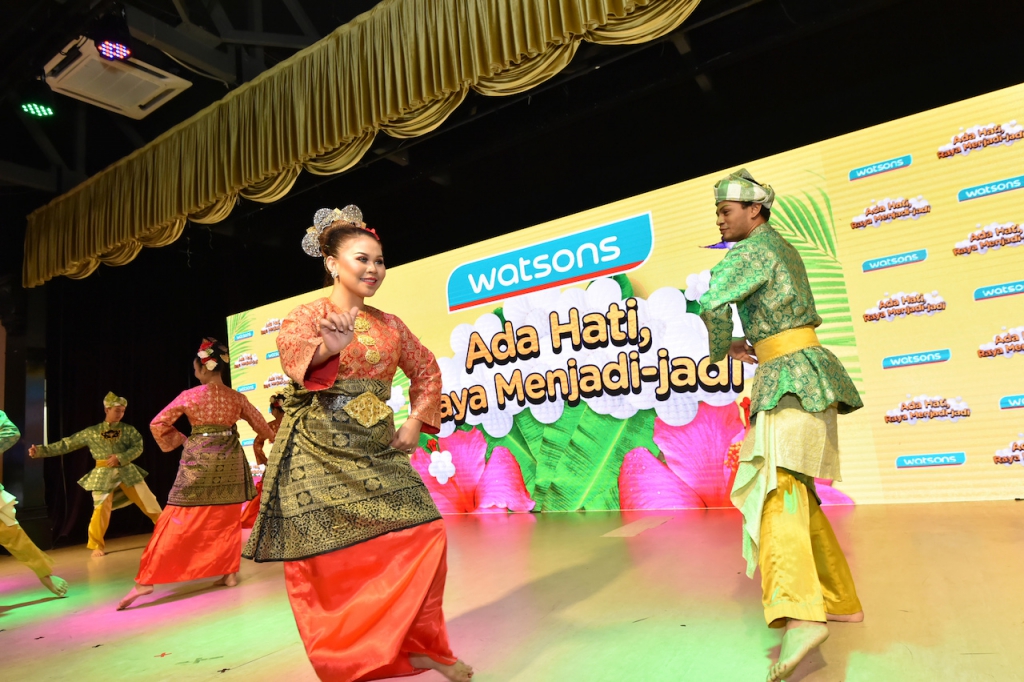 The Watsons 'Ada Hati Raya Menjadi-jadi' campaign has collaborated with 30 underprivileged homes across Malaysia by donating a total of RM100,000 worth of Watsons Brand goodies in the hope of bringing pre- festivities Raya cheer and joy. This aims to remind Malaysians to be thoughtful to the community.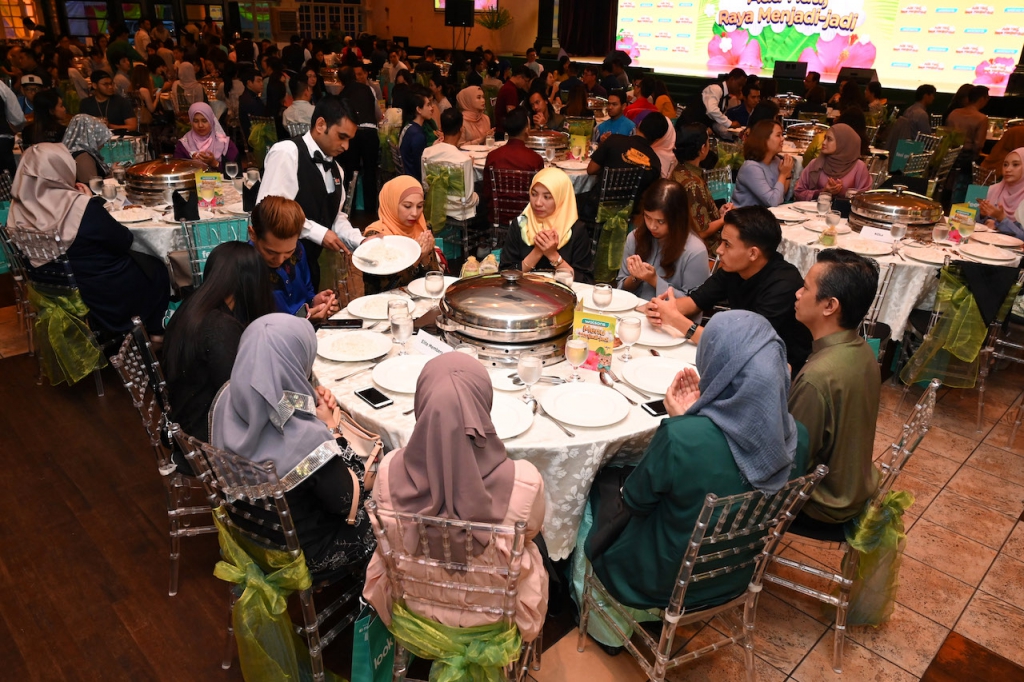 During the launch of Watsons 'Ada Hati Raya Menjadi-jadi' campaign, the media and guests were entertained with a traditional zapin performance. The launch was also graced by Ayda Jebat who surprised the audience by performing a special Watsons Raya Song.
Watsons Malaysia also showcased its 'Ada Hati Raya Menjadi-jadi' raya video that conveys the message as long as we have the heart and put in our efforts, we will feel great and everything will be all alright. This is a story about the Ayda's journey back to her hometown for Rayafestivity.
Watsons shoppers can look forward to an exciting line-up of Hari Raya 'specials' as below:
Hari Raya sales of up to 50% from now till 12 June at Watsons stores nationwide and at Watsons online at www.watsons.com.my;
Members with purchase of RM50 and above on any Watsons brand products, 60 lucky winners can get the chance to attend a "Meet & Greet Session" with Ayda Jebat;
"Ada Kad Watsons, Ganjaran Menjadi-jadi" contest: Members with minimum spent of RM100 including one of the participating brands in a single receipt, Watsons members will be eligible to win prizes of over RM1 million by scanning the receipt and submit to https://www.watsons.com.my/promo-rayacontest. Applicable for any purchases at any Watsons stores nationwide and Watsons online from now to 12 June 2019.
More details on 'Ada Hati Raya Menjadi-jadi' can be found at www.watsons.com.my.
Read also: #Raya2019: Fahrenheit88 Presents "Cantik-Cantik Raya"