Spring arrives early at IOI Mall as the fragrance of fresh flowers permeates the shopping mall for the Chinese New Year next month. This year, IOI Mall ransformed the entire North Court into an old Hong Kong street resemblance a nostalgic experience in a quaint setting reminiscent of the city's yesteryear back in 1960's, in conjunction with its Chinese New Year campaign themed "Once Upon A Time" from 19 January – 25 February 2018.
As you start walking beginning from the entrance arch, you will be invited to stop at the grand arch for a photo opportunity before exploring further into the busy old Hong Kong Street and Capitol cinema with intricate Chinese architecture which aims to transport you to the realm of yesteryear. Besides that, for those who wish for wisdom, wealth, health, luck and smooth sailing of the year, a stop by at the Wishing Tree is a must. Toss a red ribbon and make a wish!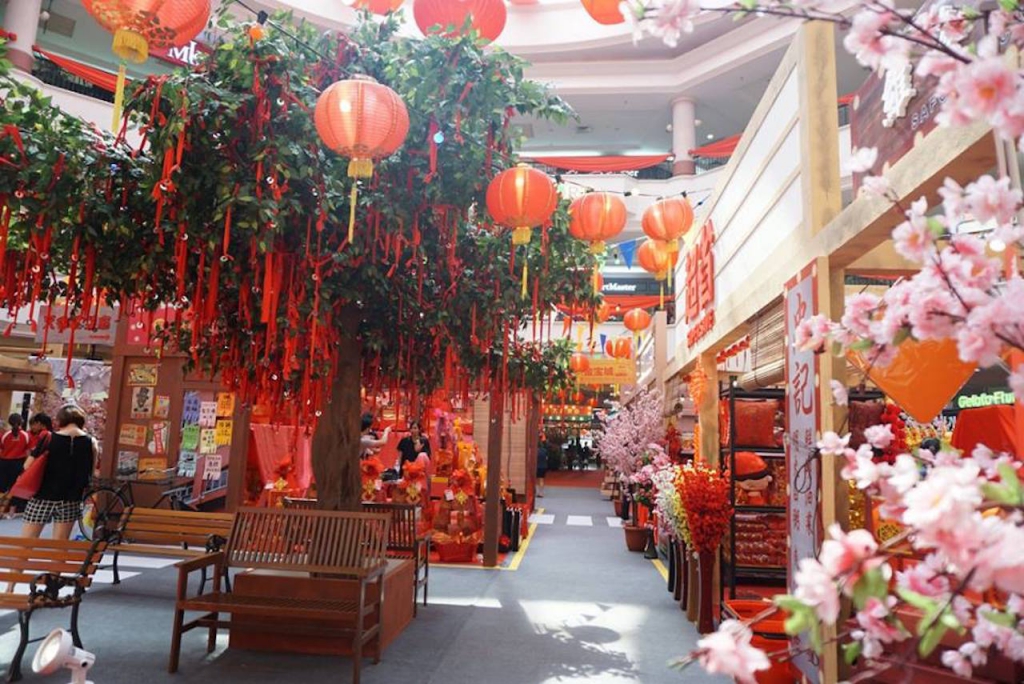 Expect activities that bring beautiful reminiscence of the past such as In The Mood of Jazz Melodies, Nostalgia Snacks Giveaway, Chinese Calligraphy Couplets Giveaway, CNY Flower Making Workshop and Lion Dance Extravaganza throughout the campaign period to oblige to the upbeat and festive mood.
Shoppers who wish to add a dash of effervescence in their abode may want to drop by the special Spring Flowers Market, brought to you by Fleurs at Marrakesh at North Entrance from 19 Jan – 14 Feb 2018. Be awed by the myriad of imported flowers, exotic blooms and scents that's worth immersing yourself in with over 30 species of flowers as you step into the mall.
Shoppers get to redeem exclusive Red Packets with a minimum spending of RM238 (RM188 for HSBC Credit Cardholders) in a single receipt from 19 Jan – 14 Feb and an Auspicious Plant with a minimum spending of RM388 (RM288 for HSBC Credit Cardholders) in maximum of two (2) accumulative receipts from 31 Jan – 14 Feb. Also, redeem a red ribbon, toss and make a wish at the wishing tree.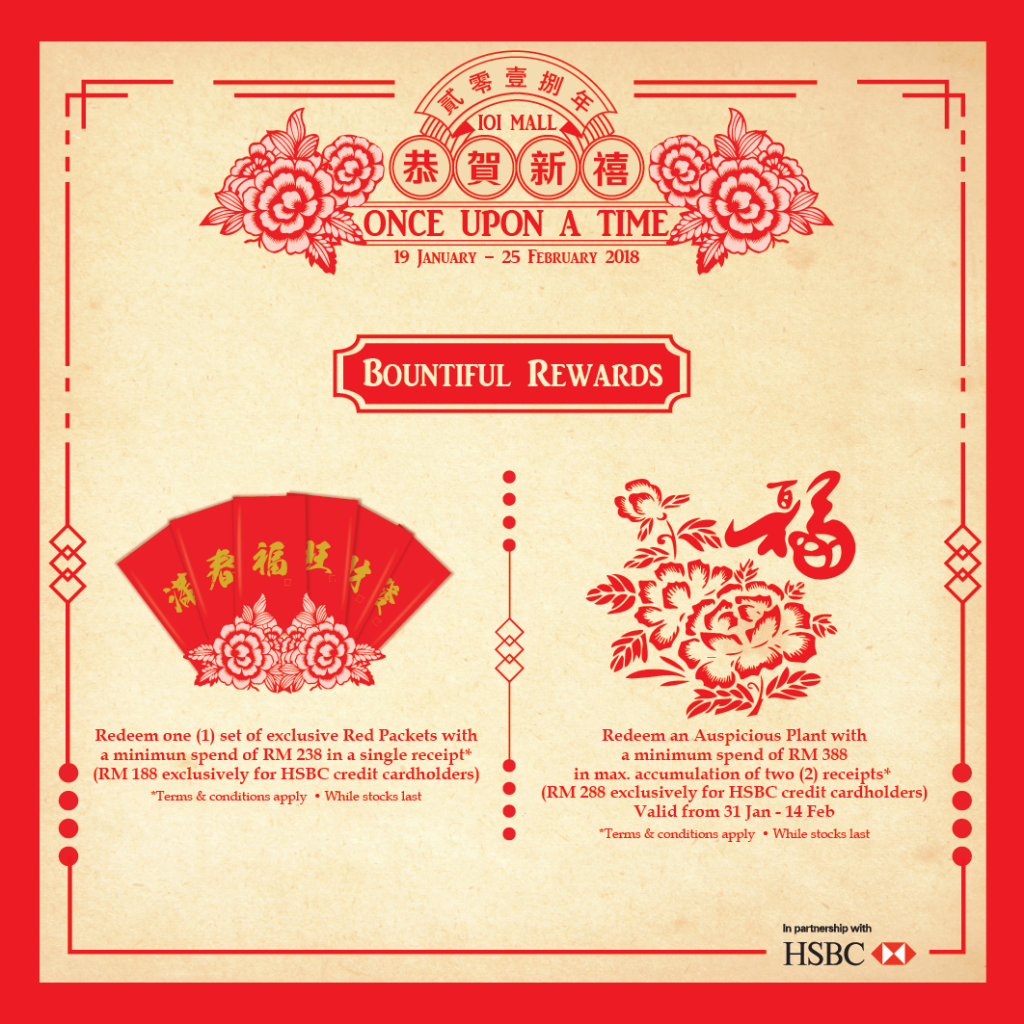 For full schedule and more information of the IOI Mall's "Once Upon A Time", visit facebook.com/IOIMall.
Read also: Pavilion KL Presents "Dream Garden of Prosperity" this Chinese New Year