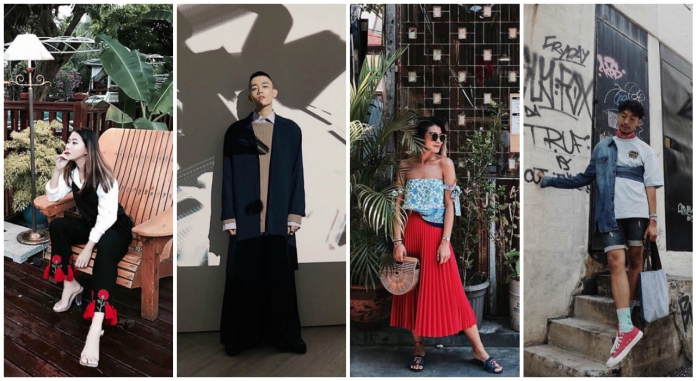 Times are changing and as a fast-paced industry, fashion is shifting to more instant update. With merely a click of a button, you'll be able to receive real-time news and keep up with your followings (instacrush included). For those of you looking for everyday style inspiration, in other words new people to silently stalk, look no further than these Malaysian fashion muses to get your styling ideas on track.
If there's a word to describe Danielle's take on fashion, it would be none other than colourful. A huge fan of off-shoulder tops and bandana, we hardly doubt that bad fashion days exist in her dictionary.
Incredibly stylish and cool-looking, Hafreez has that guy-next-door appeal – only he's 10 times funnier than what you ever imagine. Not only does his feed serves some serious randomness but this Borneo guy surely knows how to play around with colours and incorporate it into his eye-catching wardrobe.
https://www.instagram.com/p/BT00hb8jmTM/
https://www.instagram.com/p/BVHB_JujNPB/
The most fascinating thing about Veen Dee is the way she plays around with her colour palette but still manages to come up with such clean, minimal OOTDs. Needless to say, we absolutely dig her effortlessly chic looks.
With awards like Elle Style Awards Man of Style 2016 and Best Upcoming Digital Influencer under his belt, Brian's sense of style strikes the perfect balance between modern classic and cosy cool. From event appearance to city escapade, Brian tackles the art of dressing in the most seamless way.
https://www.instagram.com/p/BVoz8HAFy4a/
https://www.instagram.com/p/BToRxVXBX7R/
Read also: 5 Instagram Accounts To Follow For Simple Yet Stylish Inspiration