Selena Gomez is the face of Coach's Fall 2017 advertising campaign as she captures the all-American optimism of Coach in a series of images set in New York City.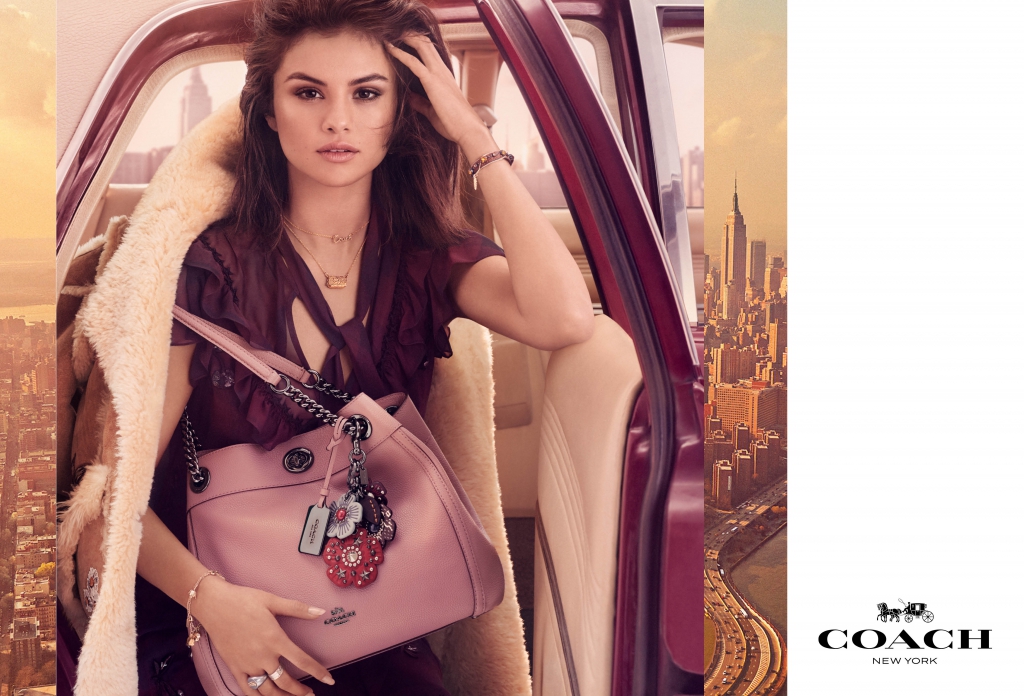 As a Coach girl about to embark on a road trip, Gomez lounges in the blush-toned-leather interior of a 1976 Plymouth Fury—the vintage car, a recurring reference in Coach campaigns, symbolizes the freedom and endless possibility of the open road.
To bring this vision to life, Coach worked with the ultimate team of fashion collaborators with images by Steven Meisel, styling by Karl Templer, creative direction by Fabien Baron, makeup by Pat McGrath and hair by Guido Palau.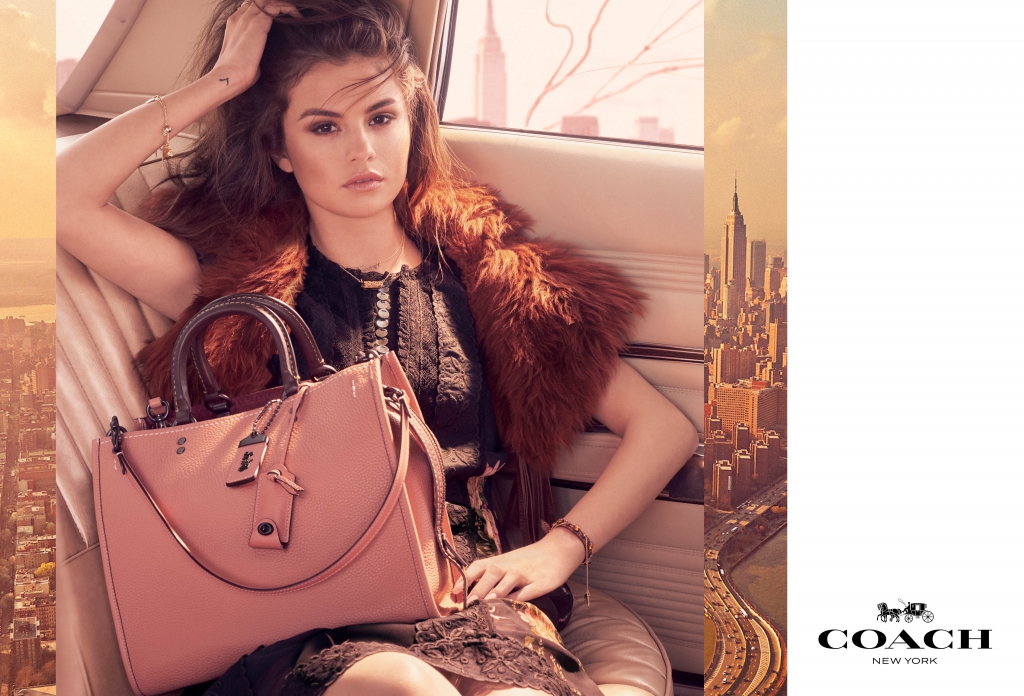 "Selena is a rebel and a romantic, a dreamer and a doer who boldly charts her own course," says Creative Director Stuart Vevers. "To me, she speaks to a generation; she connects."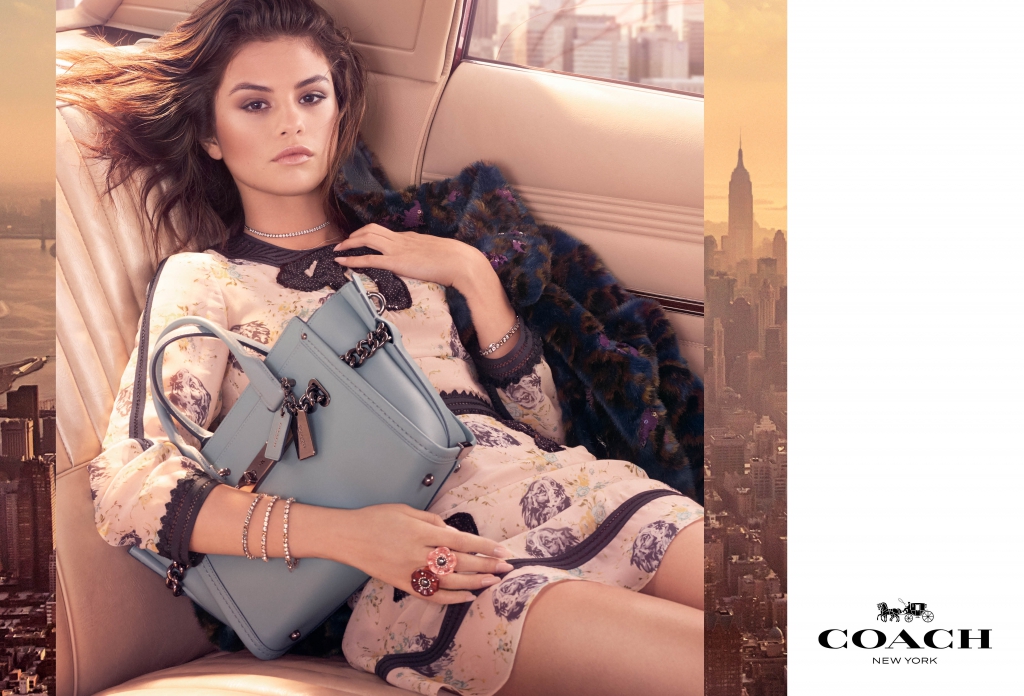 "I couldn't be more proud to be the face of Coach," says Gomez. "I've also loved working with Stuart, I admire his vision and his designs."
Coinciding with the launch of the fall collection, Coach will reveal three short films dedicated to the key bags of the season: the Rogue, the Coach Swagger and the Edie. Created by Baron & Baron, each video stars Gomez getting ready in a New York City apartment from day to night for a day in town.
The Edie adds more chic to her dress and varsity jacket!
Then for dinner, she rocked the Rogue to match her sultry getup.
When's time to party, she brought out the Coach Swagger to get her groove on.
For more information, visit coach.com.
Read also: #Scenes: Afgansyah Reza and Jessica Jung Makes An Appearance At The Grand Launch Of Coach Flagship Store