Ever wondered where you can buy the classic Adidas Superstar, Vans Old Skool, and Converse Chuck Taylors sneakers for a cheaper price? Turns out Malaysia is one of the cheapest countries to get these classic sneakers at the best price.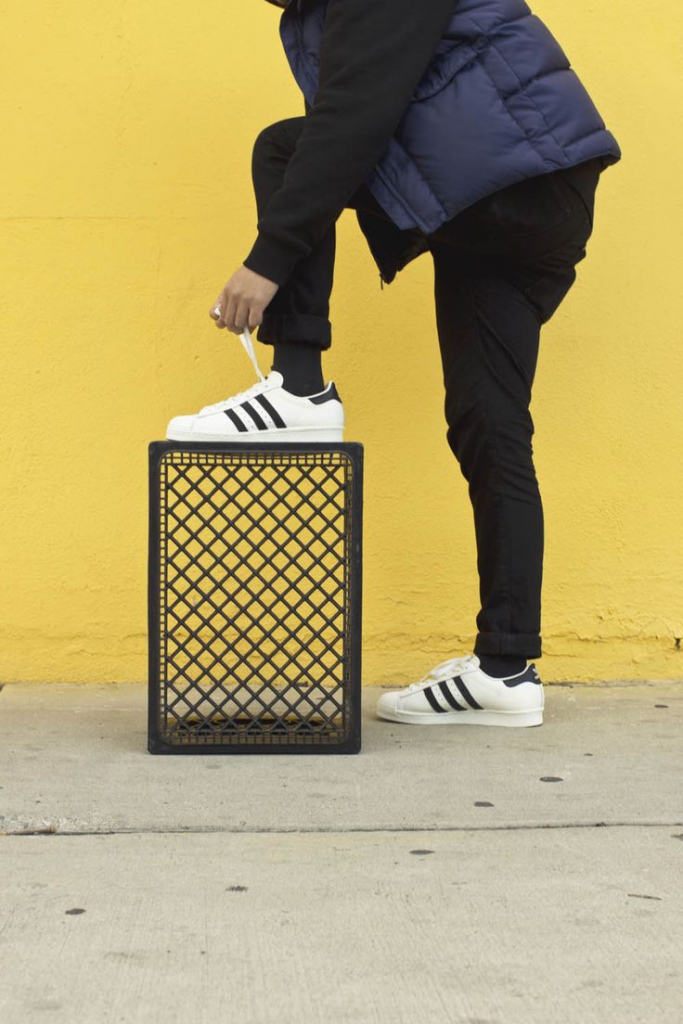 Did you know that the Converse Chuck Taylor is turning 100 years old this year? Riding on that milestone, savings platform, Cuponation travelled around the world and compared the prices of the 3 famous sneakers' classics, have a look at the prices below.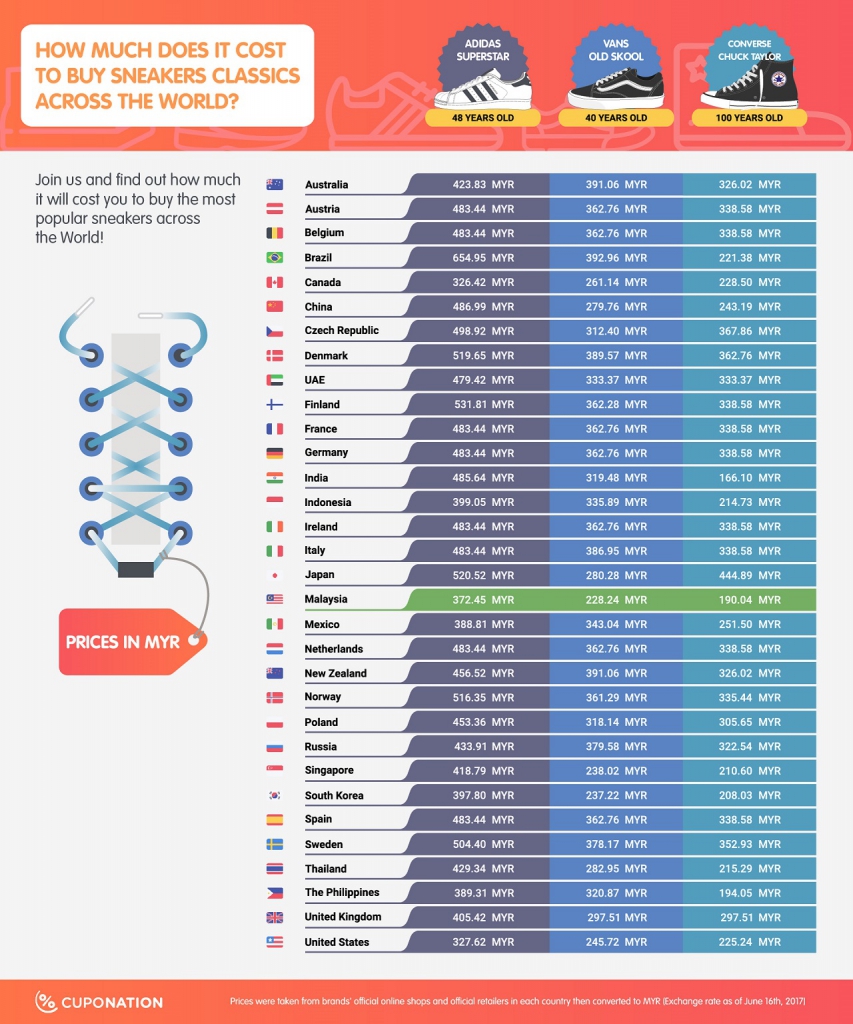 Based on the infographic, here's what we found out:
The two cheapest countries to buy your Converse Chuck Taylor is India at RM 166.10 followed by Malaysia at RM 190.04.
Among 32 countries selling Vans Old Skool, Malaysia sells it the cheapest at RM228.24.
As for the cheapest Adidas Superstar, Canada is the cheapest at RM326.42, followed by USA at RM327.62, then Malaysia at RM372.45.
One can buy all three evergreen sneakers for below RM 1,000 when visiting Asian
countries such as India, Malaysia, Thailand, South Korea, Philippines, Indonesia, and Singapore, compared to other continents.
Interestingly, sneakers fans can get all three at the cheapest only in Malaysia for RM790.73 altogether.
While the most expensive countries for buying all three shoes together are Japan (RM1,245.69), Brazil (RM 1,269.29) and Denmark (RM 1,271.98).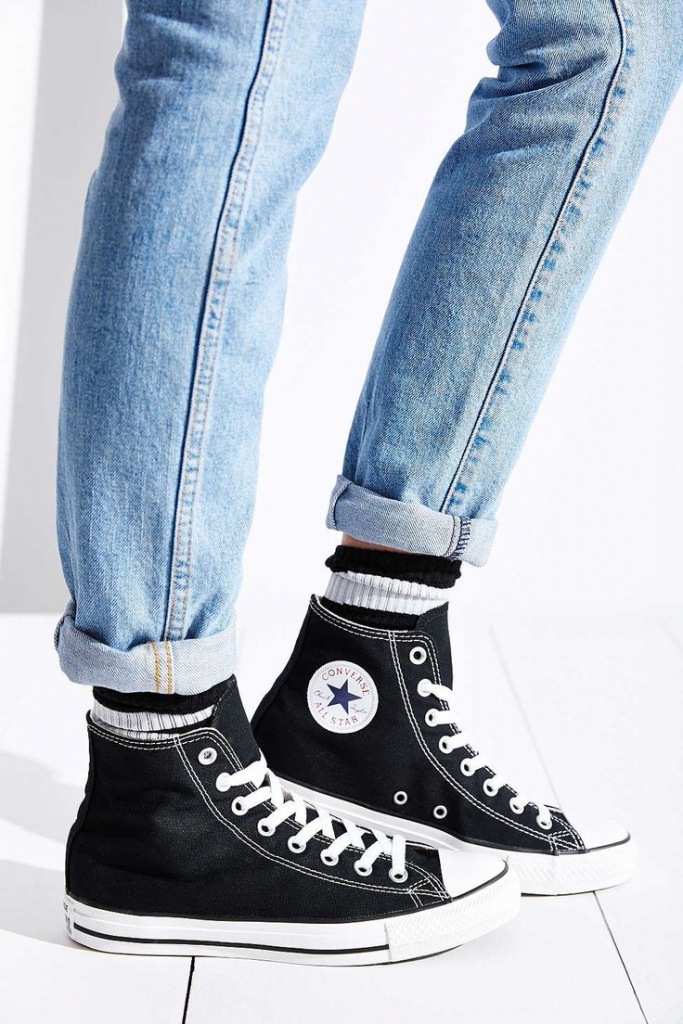 Here are some celebrities rocking the classic Vans Old Skool, Converse All Star, and Adidas Superstar.
Kendall Jenner slipped on the Vans Old Skool for her off-duty look.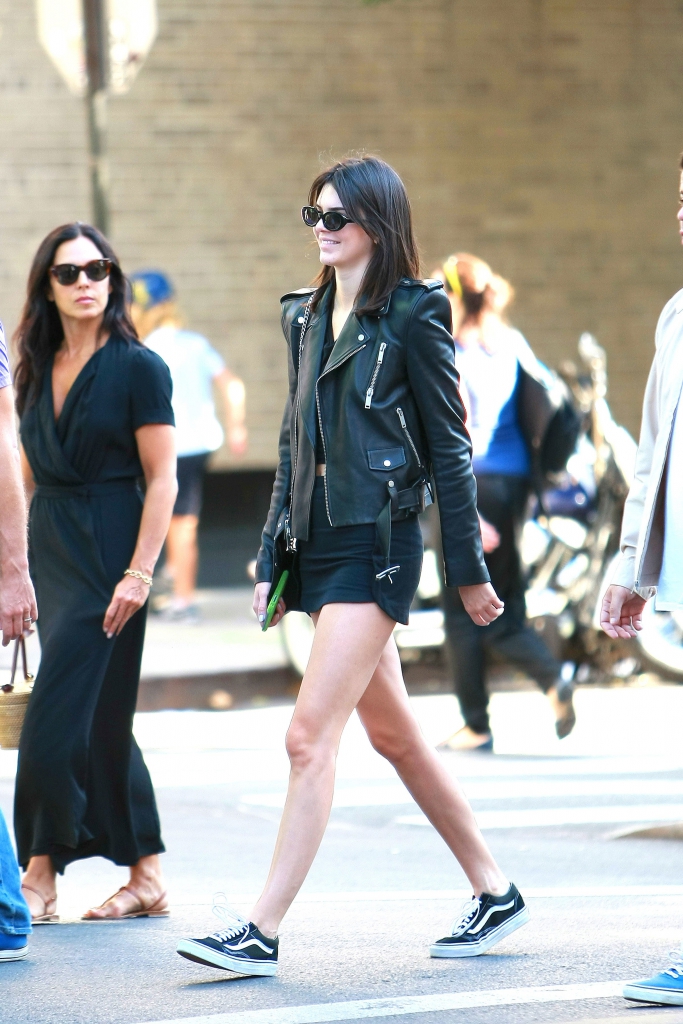 Kristin Stewart rocked the Converse All Star on the red carpet during the MTV Movie Awards 2009.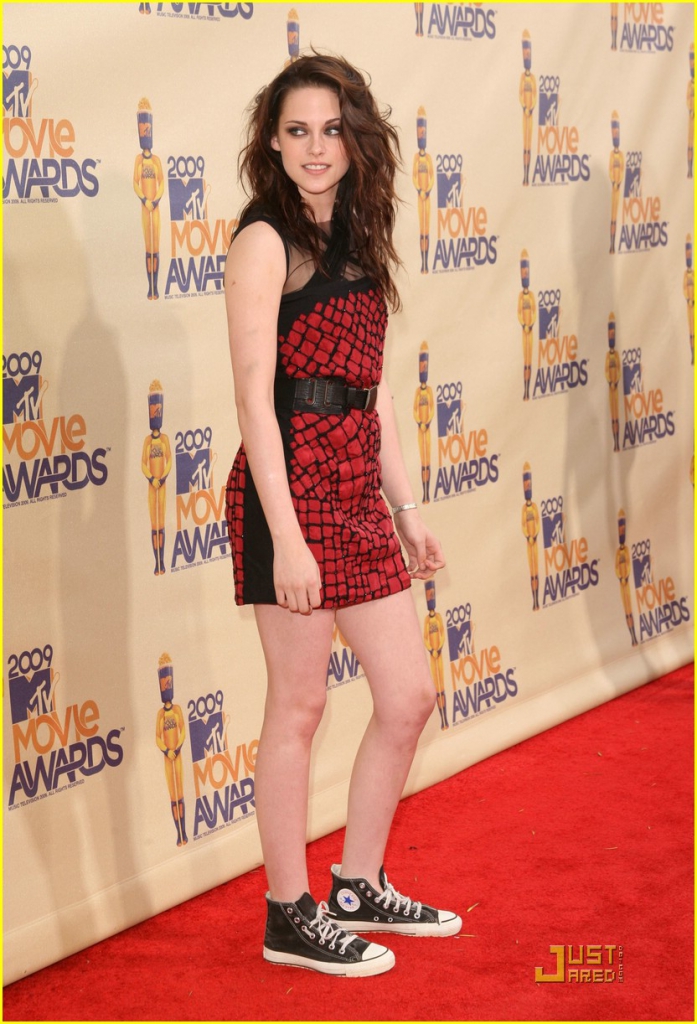 Emma Stone's airport look is completed with the Adidas Superstar sneakers.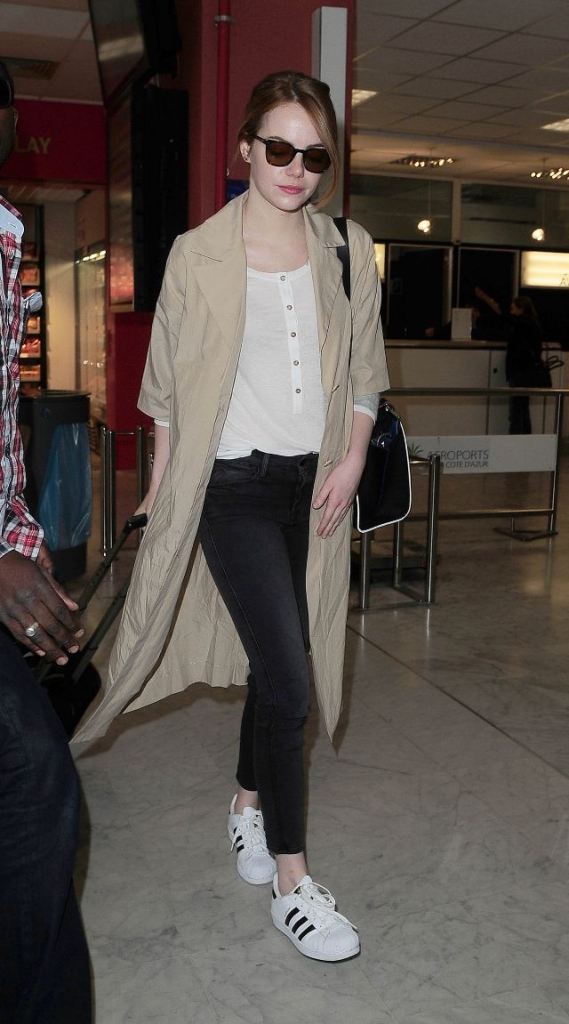 Which one of these classic sneakers do you have?
CupoNation is a leading online savings platform present in 18 countries around the world. With a mission to help online consumers save in their day to day spendings to make the most out of their budget.
Read also: These Shoe Brands Are Popular Until Today Thanks To "Sex And The City"
Source: CupoNation
Cover Image: theidleman.com