The new Bonia timepiece, BNB10480 simply presents the time with its date counter along with the hour, minute and seconds hand with its inherent feature of being a daily wearer. It is a no frills approach to telling time except that there is no compromise with the BNB10480 when it comes to quality and functionality.
For the BNB10480, Bonia has designed and produced four desirable colour combinations to suit the taste of potential owners for both the men's and ladies' versions of the watch. With the exception of the emerald version, the rest comes in attractive sunburst dials that reflect light with a nice sheen. However, the emerald version comes with a ceramic dial that offers something different for those who want a more unique presentation.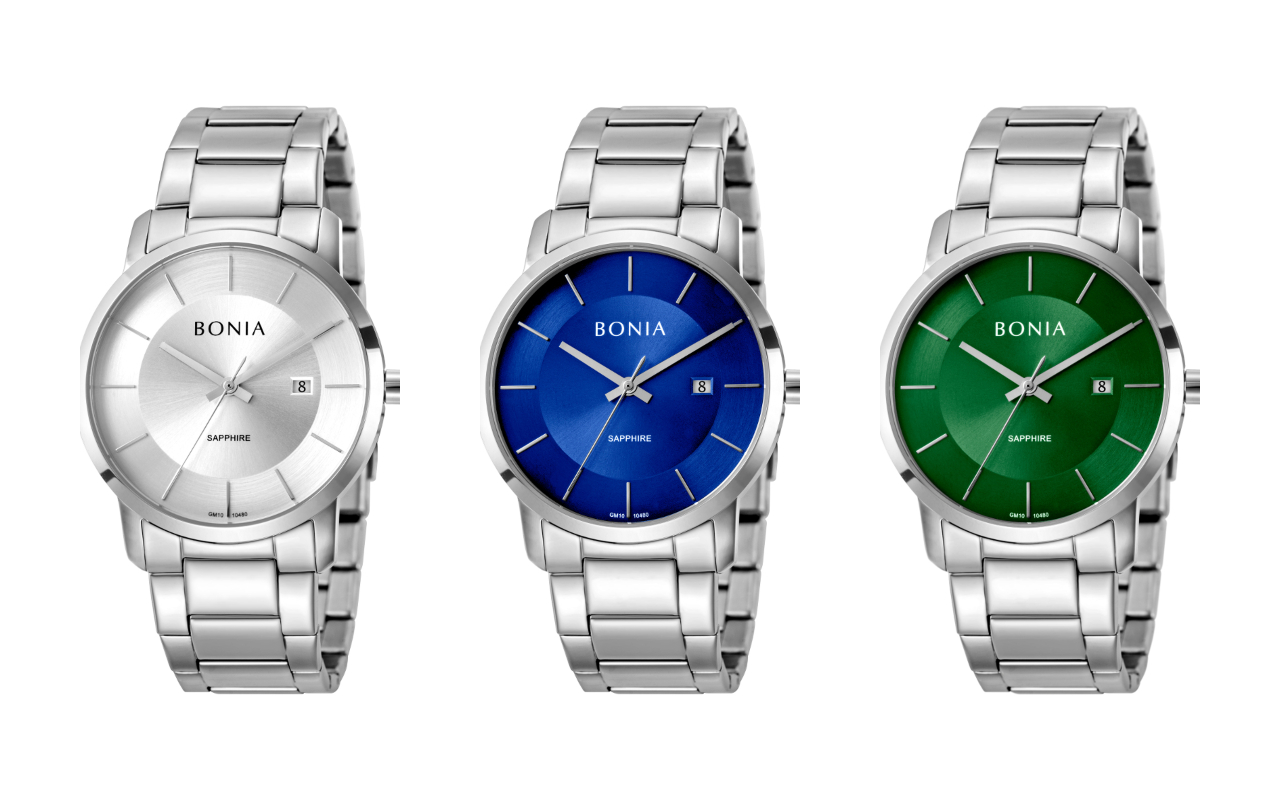 The case of the timepiece is made of solid and durable polished and brushed steel and carries a diameter of 40mm for men and 32mm for the ladies. Both versions are water tight up to 50 meters and powered by highly accurate and reliable Japanese quartz movements. The crystal is coated with anti-reflective material and made of sapphire to withstand regular daily usage.