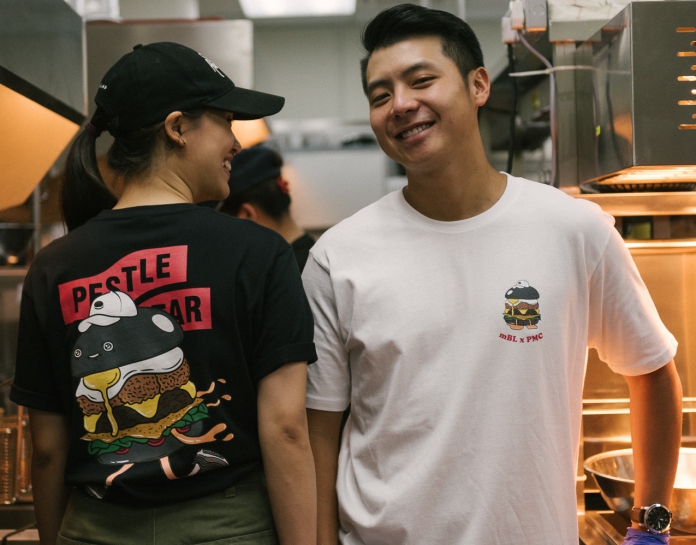 Pestle & Mortar Clothing (PMC) and myBurgerLab (MBL)'s first collaboration, "The Running Mess" is coming fresh off the grill on 2nd June 2018, Saturday! This beautiful mess is Pestle & Mortar Clothing's first collaboration with an F&B brand pay homage to myBurgerLab's The Beautiful Mess burger, characterized and digitally illustrated and brought to life by the PMC crew.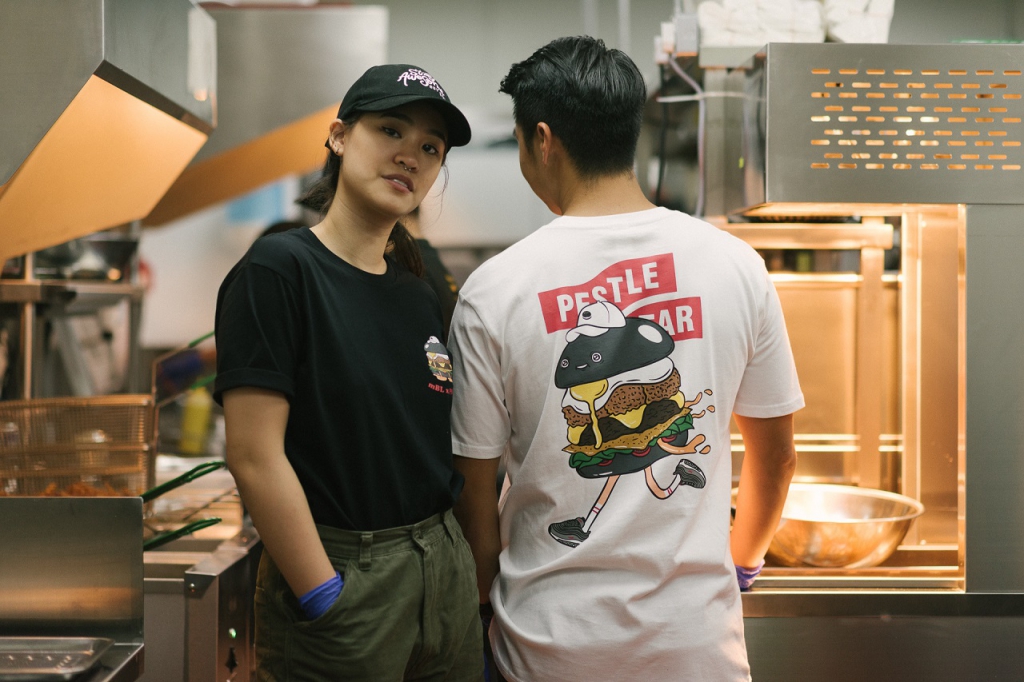 Consisting of 2 unisex tees, the PMC x MBL Collaboration Capsule T-Shirts are available in Black & White, it's the perfect way to rep two of your favourite local brands at the same time.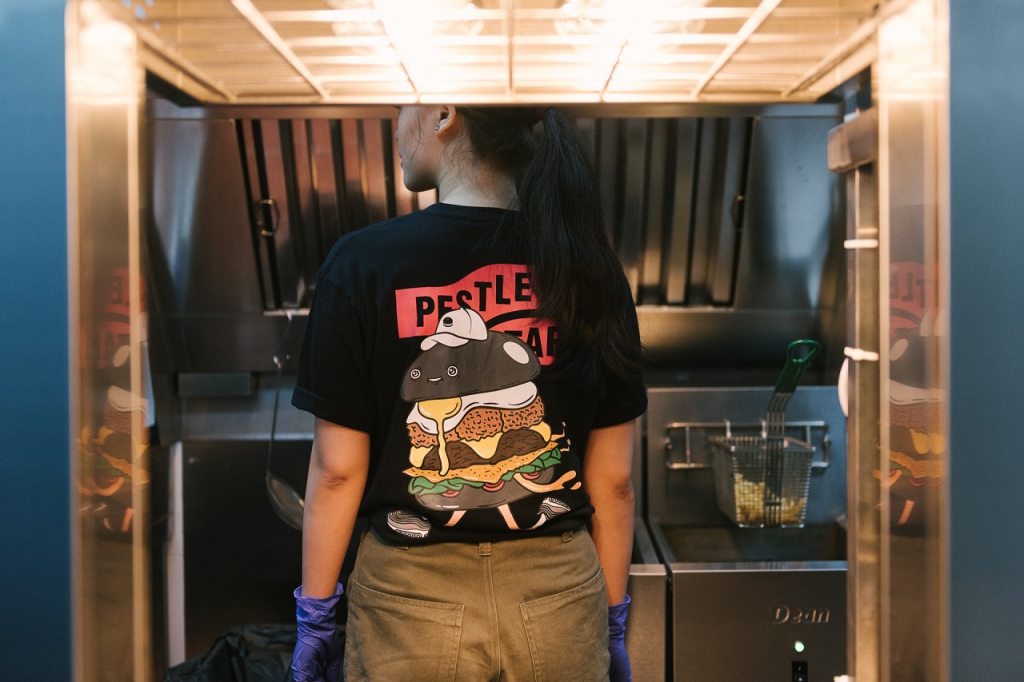 Get your tees and celebrate the launch co-hosted by PMC & MBL on Saturday night, 2nd June, 7pm at the MBL HQ, 3, Jalan PJS 11/9, Bandar Sunway, 46150 Petaling Jaya, Selangor.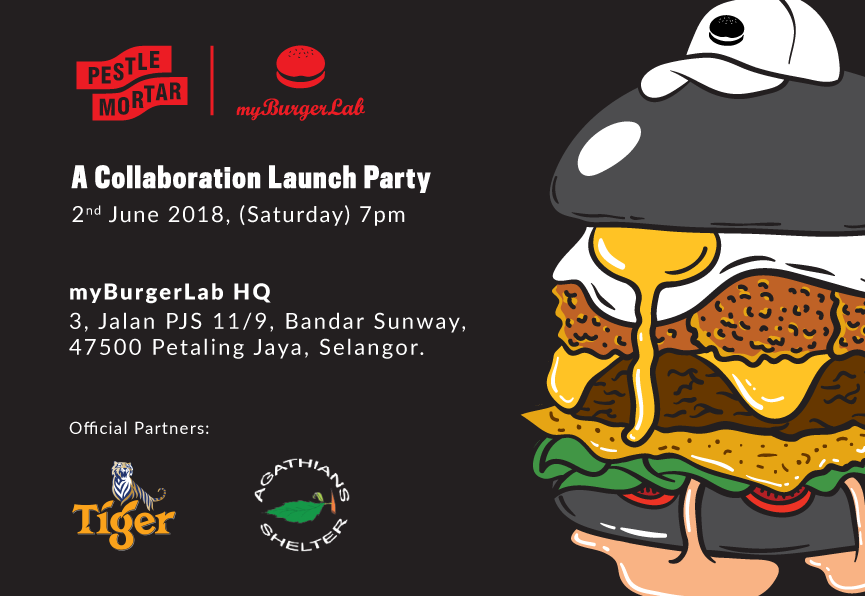 "Around this time all those years ago was when The Beautiful Mess was first put on the menu, so this tee in a way is also an homage to one of our most popular burgers to date!" says Renyi Chin, Founder of MyBurgerLab. "For our first clothing partnership we couldn't think of anyone we could identify with more than Pestle & Mortar Clothing, homegrown, champions of all things local".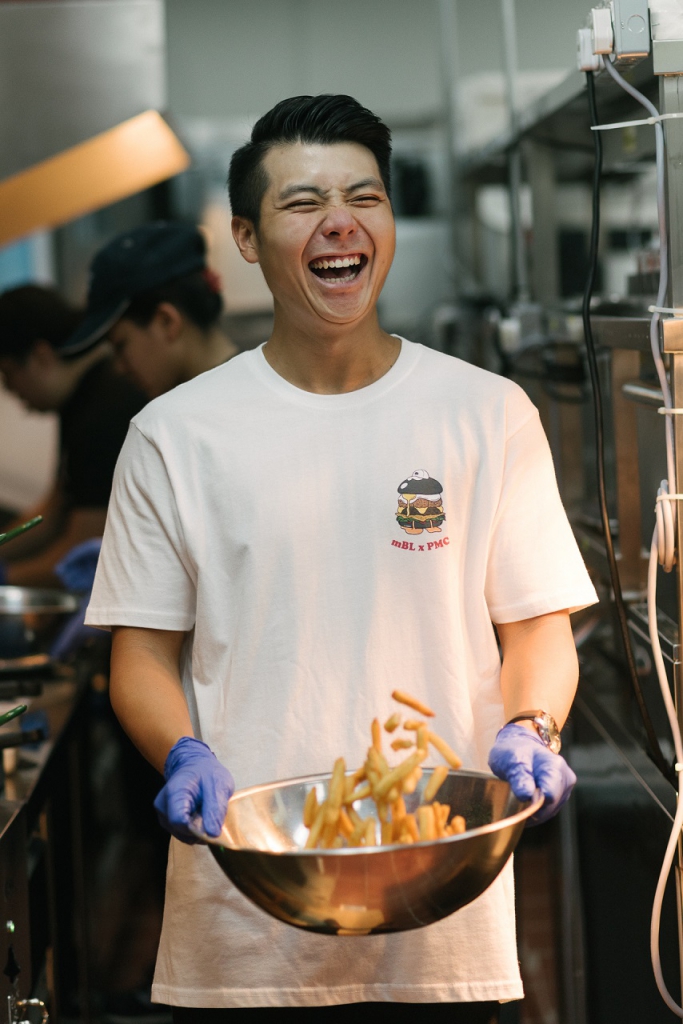 A 50% off the proceeds sold from the tees will go to the Agathians Shelter to provide the essential needs to care for the children and offer a new start to life, a life of childhood that every child should have.
"This collaboration marks our first time working with an F&B brand and despite selling very different things, we can see similarities in the ethos and vibe of PMC and MBL. It has been a blast collaborating and we hope to do even more in future" says Hugh Koh, Founder & Creative Lead at Pestle & Mortar Clothing.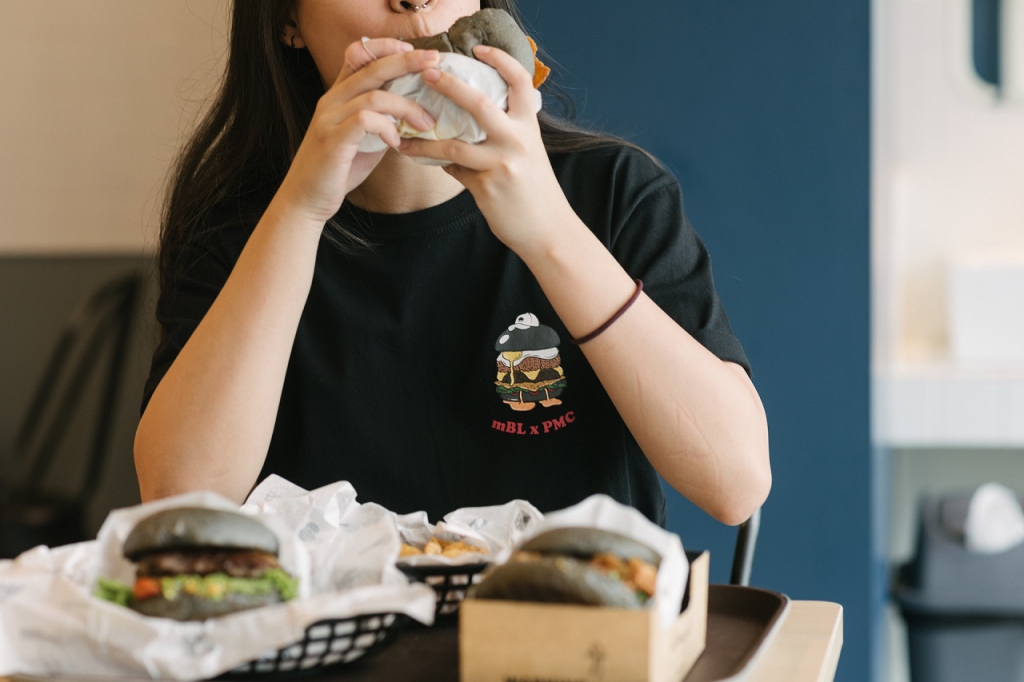 The PMC x MBL Running Mess tees will be available online and in-stores at selected Major Drop outlets and myBurgerLab outlets in very limited quantities from the 2nd of June onwards.
Read also: Pestle & Mortar Clothing and Paul Bush Embrace Malaysian Symbolism In Artsy Capsule Collection