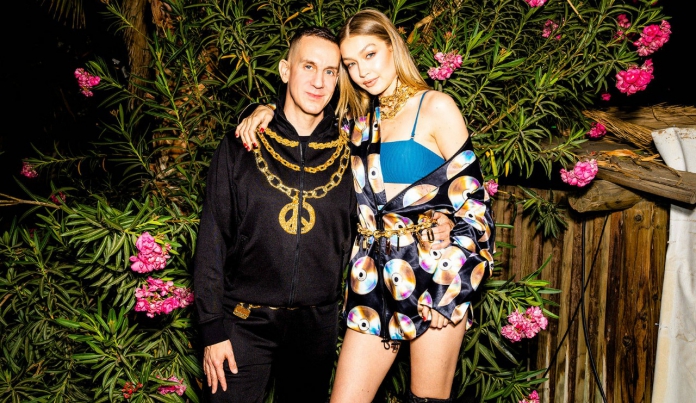 You heard it right. Next in line to collaborate with H&M on a designer collaboration is a brand loved by many, a cult favourite, we dare say; none other than Moschino. The Italian house rose to fame in the recent years when Jeremy Scott was appointed as Creative Director in 2013 and has become a mainstay in dressing celebs like Katy Perry, CL, Miley Cyrus and more. The exclusive collection, MOSCHINO [tv] H&M, will hit racks worldwide and online starting November 8th.
With a little help from Jeremy's good friend, Gigi Hadid, the news was revealed during an Instagram live call which was projected on digital screens at the annual Moschino party in Coachella, California, also broadcasted live on H&M's Instagram account. What's a reveal without a little sneak peek right? Dressed in the first looks of the MOSCHINO [tv] H&M collection, Jeremy and Gigi were serving playful retro realness – precisely what we had in mind when we first heard of the collab. The collection will feature women and men collections, a line of accessories and apparently some extra surprises.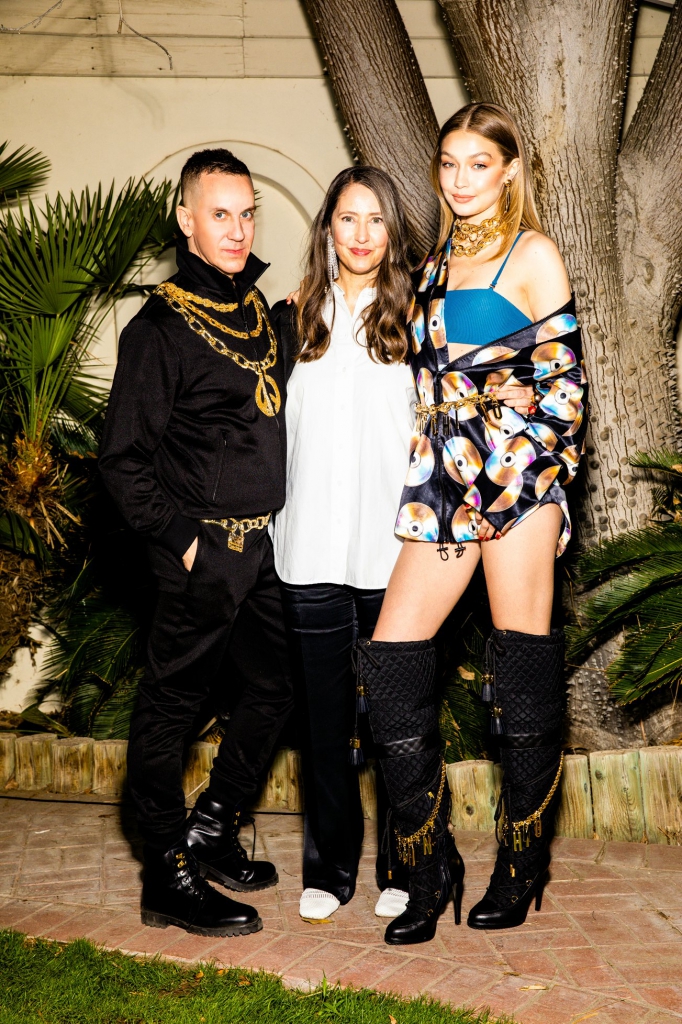 "I am so excited about MOSCHINO [tv] H&M. My life's work has been to connect with
people through fashion, and with this collaboration I'll be able to reach more of my fans
than I've ever had the ability to do," said Jeremy Scott, Creative Director of MOSCHINO.
"MOSCHINO [tv] H&M is the perfect collaboration for fashion right now, mixing together
pop, street culture, logos and also glamour. Jeremy Scott is amazing – he knows how to
have fun with fashion, and to connect with his fans around the world," said Ann-Sofie
Johansson, Creative Advisor, H&M.
For those who are wondering what the "[tv]" in the MOSCHINO [tv] H&M campaign stands for, it is a radically innovative TV concept enmeshing social and traditional media to create a multi-platform takeover – a captivating new "zapping" experience for the digital world.
Watch the teaser here:
Read also: ERDEM x H&M: Next Exclusive Designer Collaboration