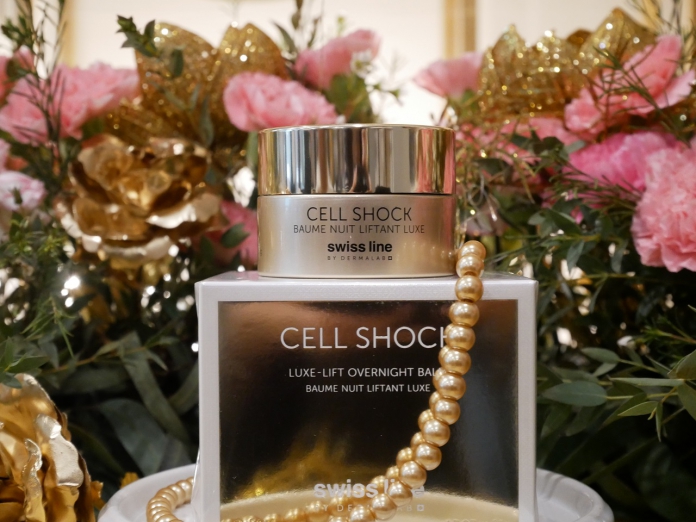 Merging skincare with timelessness and luxury, Swissline has expanded its luxury collection from real diamonds to the new addition of 24K Gold and Silk into its skincare with the launch of the new Cell Shock Luxe-Lift collection of creams.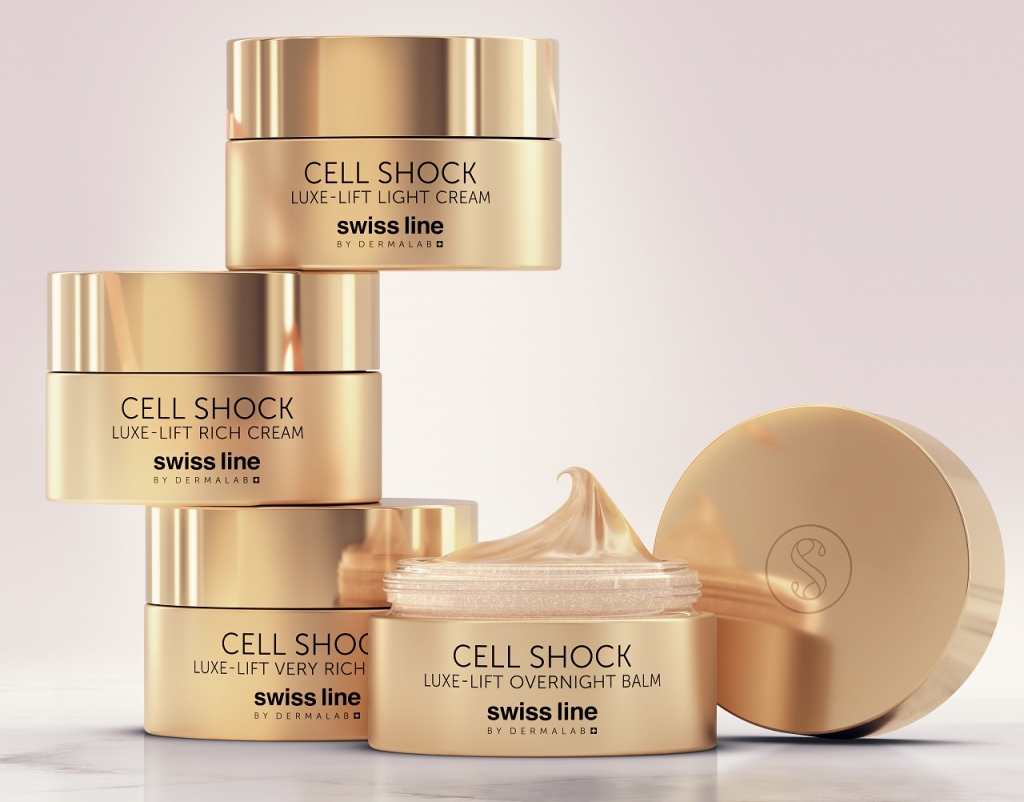 With Swissline patented Cellactel 2 Complex and the Bio-mimetic Growth Factors 3% formulas, the new Luxe-lift of Cell Shock has upped the ante with the addition of gold and silk complex. Applying biotechnology, the gold and silk complex combines colloidal gold and the protein from silk, fibroin, to defend the skin from oxidative and lifestyle-induced stress on the skin, revitalizing it with a silky-smooth finish.
The Cell Shock Luxe-Lift formula is then enhanced with Marine Collagen, a pure form of solubilized collagen and amino acids that occur naturally in silk, to deliver maximum output of collagen protein construction, and moisturizing and delivering line-fining effects to the skin.
During the launch, guests were able to learn more about the technology that went into making this lifting wonder from Ms. Barbara Cortiello, International Training Development Manager of Swissline and tried out the creams and Overnight Balm too.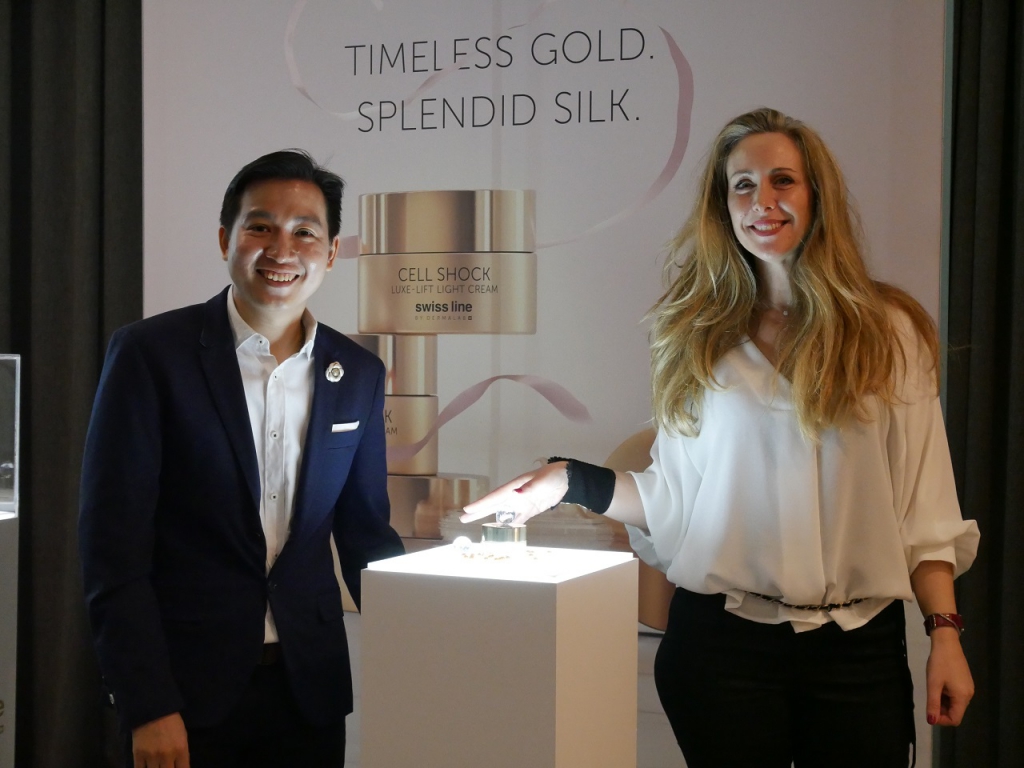 The star product of the new Cell Shock Luxe-Lift collection of creams…the Cell Shock Luxe-Lift Overnight Balm!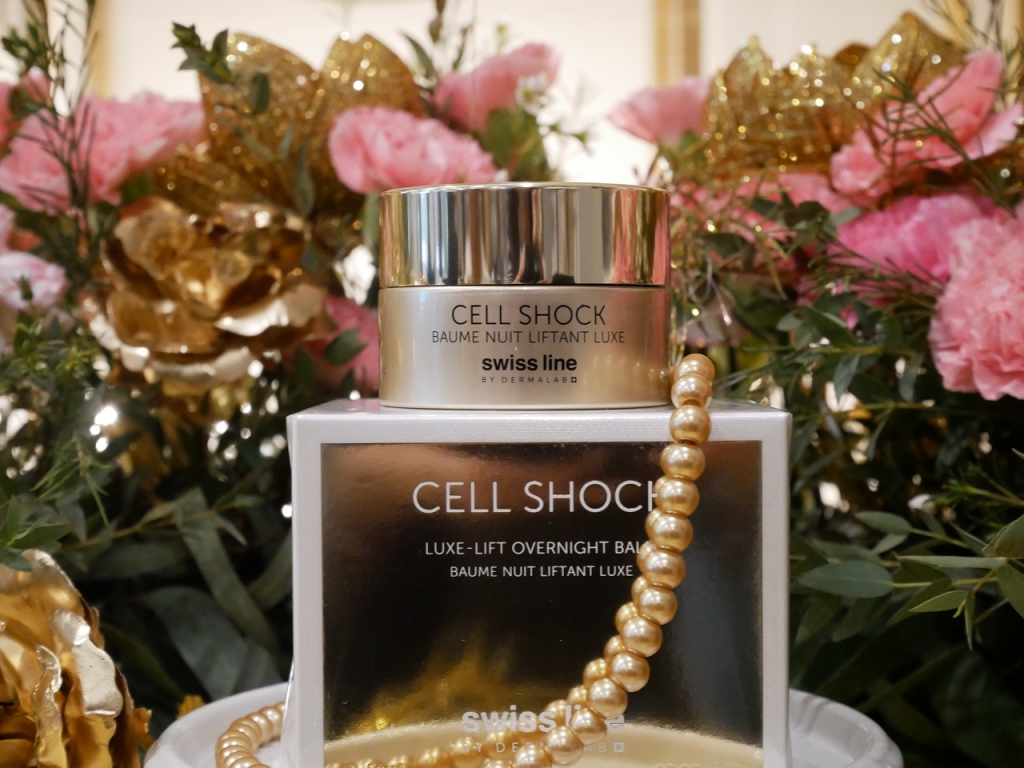 The Cell Shock Luxe-Lift comes in a luxury selection of three distinguished creams and a balm to offer the same age-defying results and signature scent, just in different textures to tailor to your skin type – a light, rich, very rich, and a highly concentrated balm.
Cell Shock Luxe-Lift Overnight Balm (RM738) – The Star of Cell Shock Luxe-Lift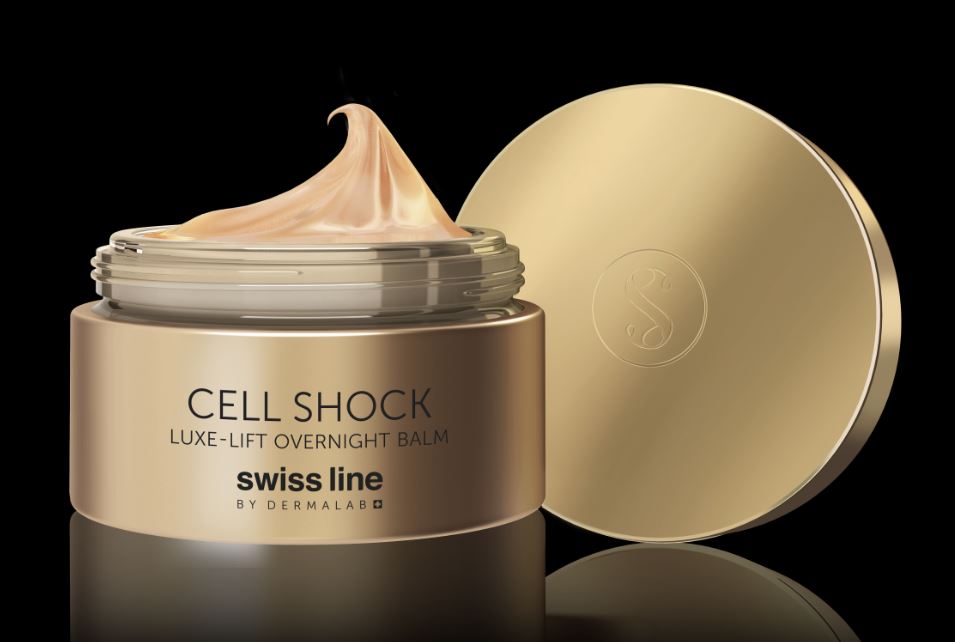 Make the best out of your beauty sleep with the Overnight Balm! We love how the balm transforms into a smooth cream once you rub it between your fingers or palms. In addition to the high-performance ingredients of Cell Shock, the star ingredient of the Overnight Balm, Superoxide Dismutase (SOD) is an antioxidant enzyme obtained from natural yeast that slows down the aging process and reverse the signs of aging in the skin. It also plays a role in minimizing signs of sun-induced redness and preventing pigmentation disorders as well as correcting cellular damage caused by the cumulative effects of photo exposure from natural UV and artificial lighting. Wake up to renewed, plumper skin.
Cell Shock Luxe-Lift Light Cream (RM698)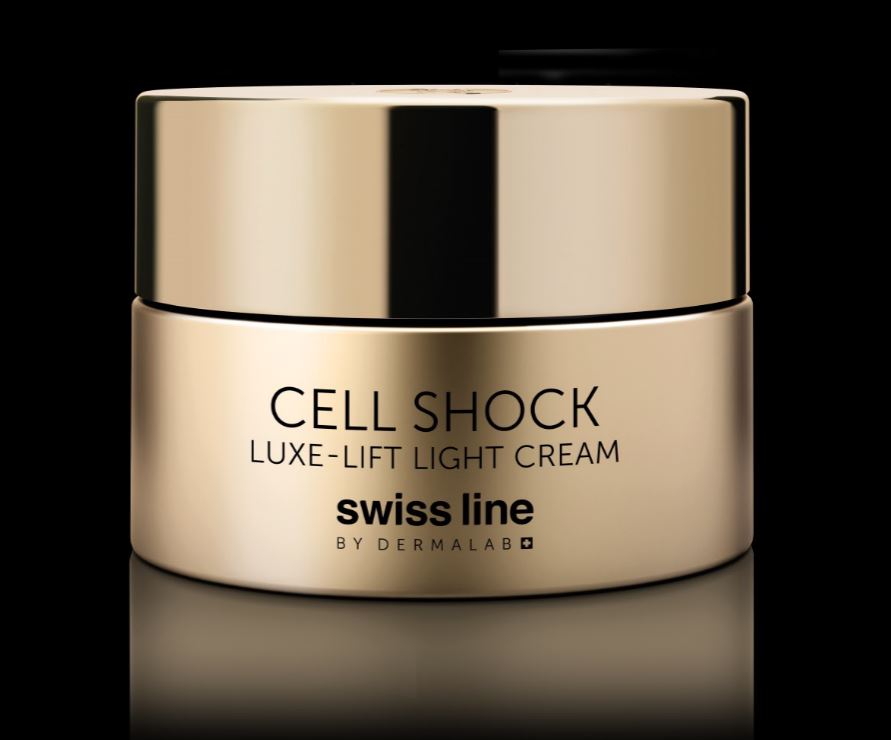 We can see a lot of people going for this jar as it's lightweight enough for our weather and for combination to oily skin type. The Light Cream supplies the skin with rich ingredients that works for mature skin prone to oiliness owing to age-related changes and/or warm climates.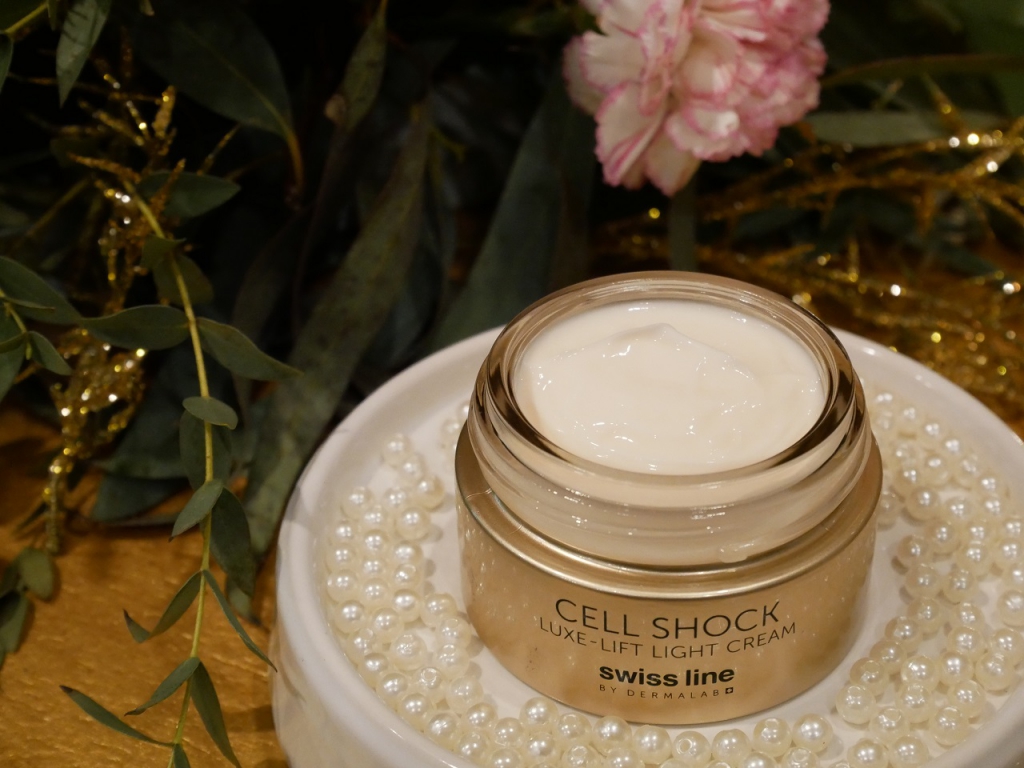 Cell Shock Luxe-Lift Rich Cream (RM708)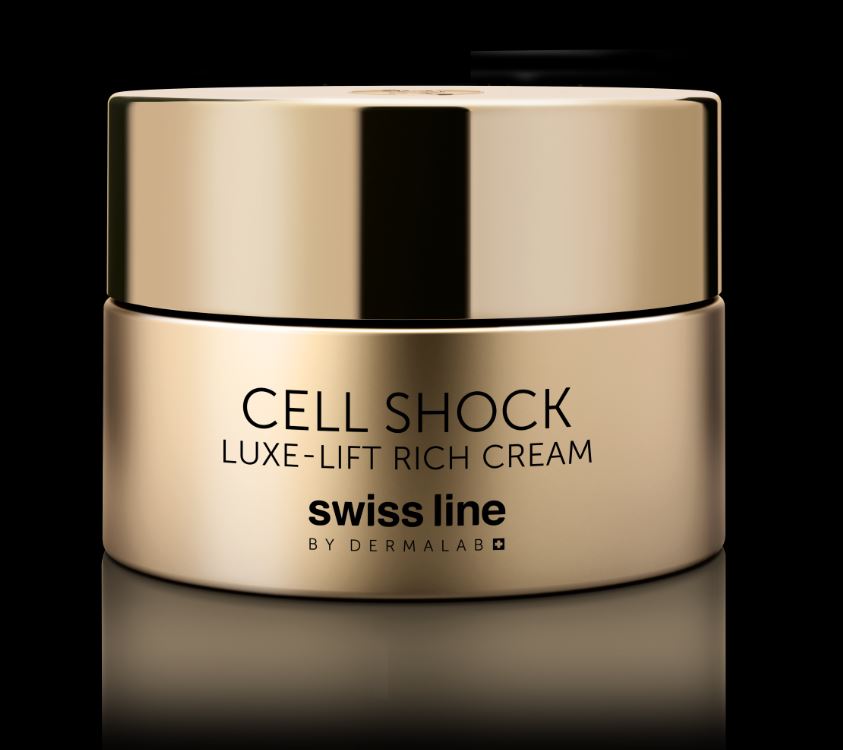 A slighty richer version, the Rich Cream is dewy and refined as silk as it fulfills skin that has the tendency of dryness and/or dehydration regardless of the climate. Great for night time use or if you have dry skin.
Cell Shock Luxe-Lift Very Rich Cream (RM718)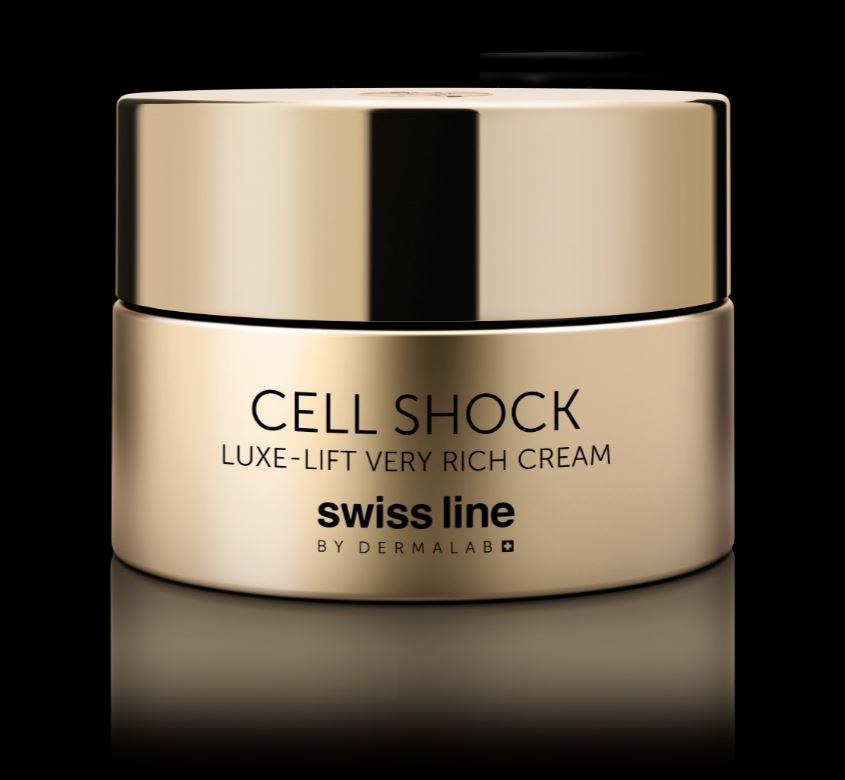 The Very Rich Cream has a supremely velvet touch when applied as it quenches the skin's thirst by furnishing it with generous sustenance. Also under cold climatic condition, dry skin and mature skin suffering from hormonal imbalance dryness will benefit tremendously.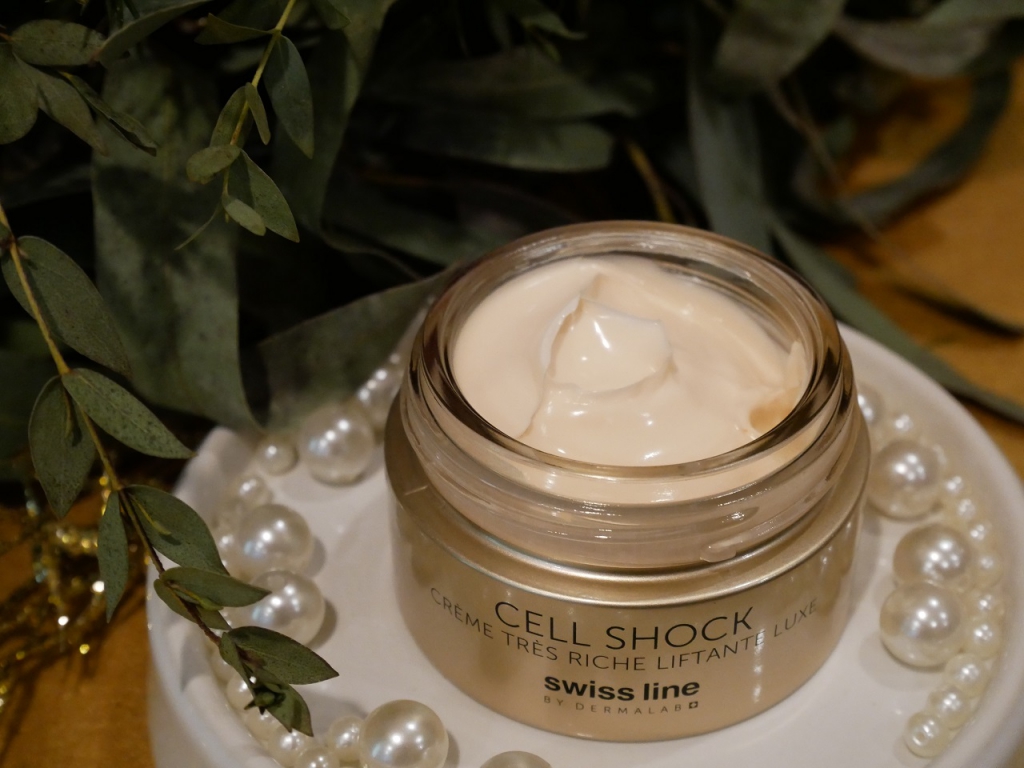 The Swissline Cell Shock Luxe-Lift Creams and Overnight Balm are available at over 50 Cheerful Beautique member beauty salons nationwide in Malaysia, including Energy Day Spa at Great Eastern Mall (Ampang). For the full list of Beautique member locations, log on to cheerful.com.my.
Read also: #Scenes: Swiss line Launches Reformulated Cell Shock White Collection